Trolling online for recipes to use the Cloumage® I received from a fellow Les Dames d'Escoffier board member, I tripped over one purportedly based on an entree from the River Cafe. If you've never been, the River Cafe at 1 Water Street at the Brooklyn Bridge Park, is magical in setting, food and service. Like most restaurants, it is now temporarily closed.
The lushness of the entrance is reminiscent of entering a country club. Luxurious and green. Inside affords you breath-taking views of Manhattan.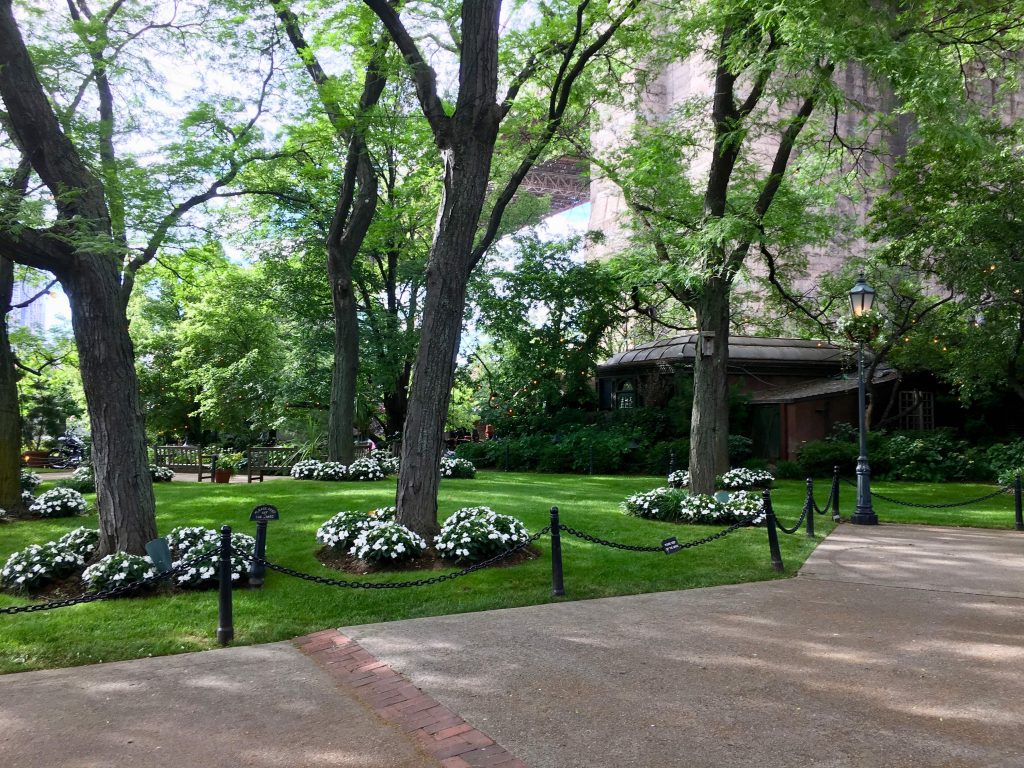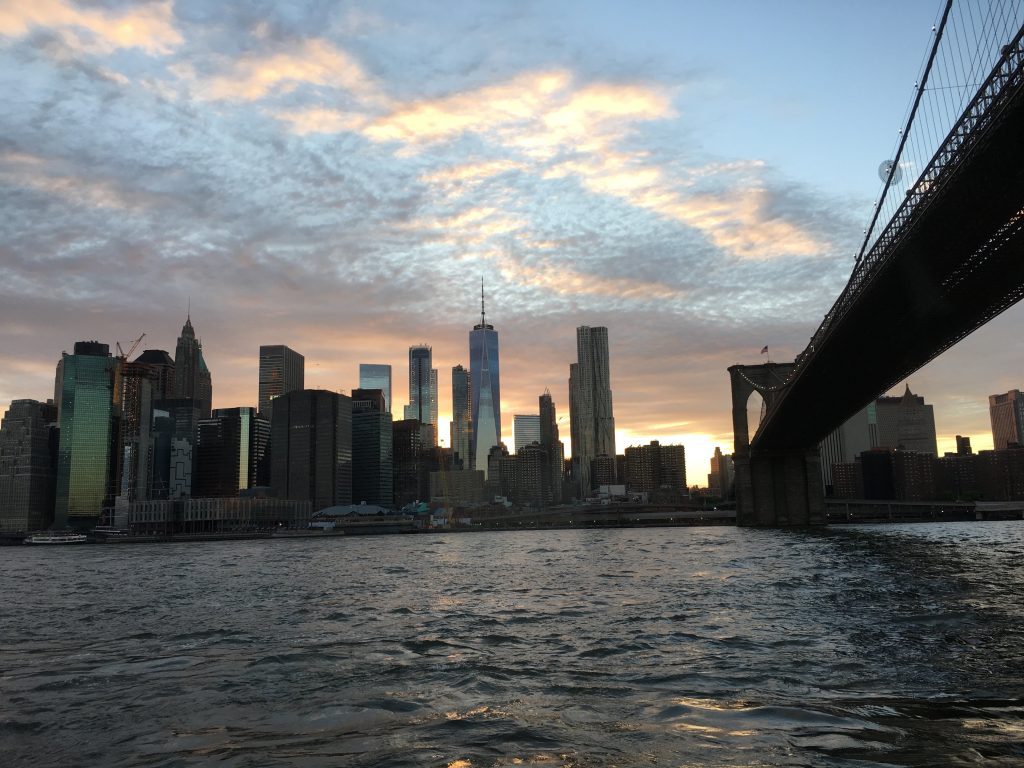 From what I had read, their tagliatelle was made with lemons, crème fraîche, arugula and Parmesan. It's simple: you just combine the crème fraîche (or substitute) with the zest and juice of lemons, toss it and fresh arugula with hot pasta then sprinkle with Parmesan.
Such a simple recipe. You can play with the amounts and kinds of ingredients. I used Cloumage; you could substitute crème fraîche or ricotta.  I used arugula; spinach would also work.
Pasta with Cloumage and Arugula
Makes 4 servings
2 lemons
1 cup Cloumage, crème fraîche or ricotta
12 ounces linguine, fettuccine or tagliatelle
5 cups loosely packed arugula
1/2 cup freshly grated Parmesan, plus additional for the table
Salt
Freshly ground black pepper
Cook pasta according to package directions.
While it's cooking, zest and juice the lemons, then combine with the cheese or crème fraîche. Remove large stems from arugula
Drain pasta. Return to the pot along with the lemon-cheese mixture, the arugula and the Parmesan. Season with salt and pepper. Serve with additional Parmesan.