It was my first time at the iconic, recently renovated River Cafe in the Dumbo area of Brooklyn, a lush oasis with magnificent views of Manhattan and some of its bridges. I was duly impressed with the amazing food and service making it an extra special place to celebrate a special occasion. Three of my friends took me there for my big birthday celebration this year.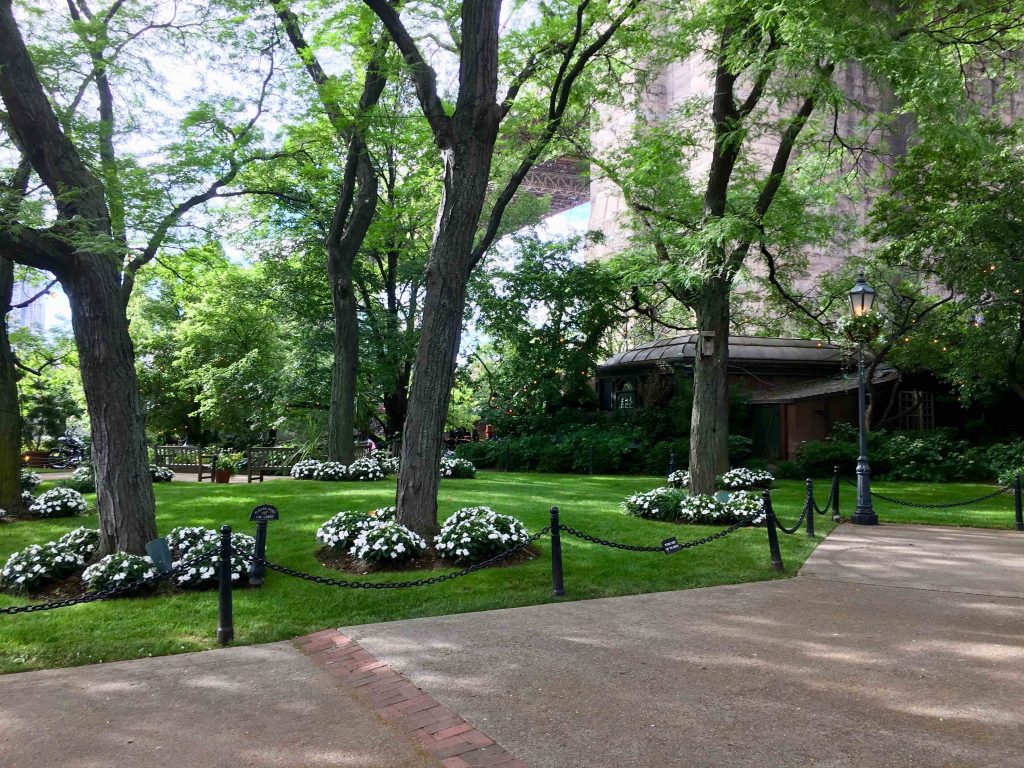 Two friends started with a glass of bubbly, the other and I shared a bottle of a yummy St Aubin white burgundy.
The Prix Fixe 3-course menu ($138) included wonderful options, making our choice difficult, yet the informed waiters assisted by providing detailed descriptions.
The kitchen sent a smoked cod brandade rolled in mashed potatoes topped with a potato crisp dotted with a red beet gelee and dried beet powder to tickle our palates.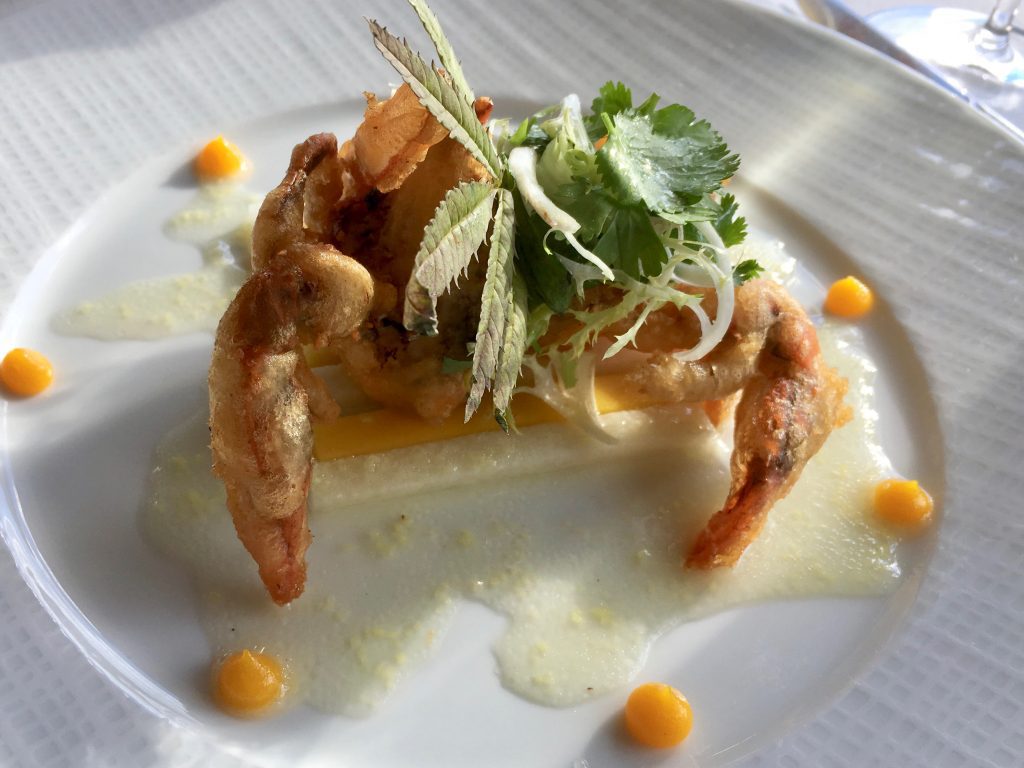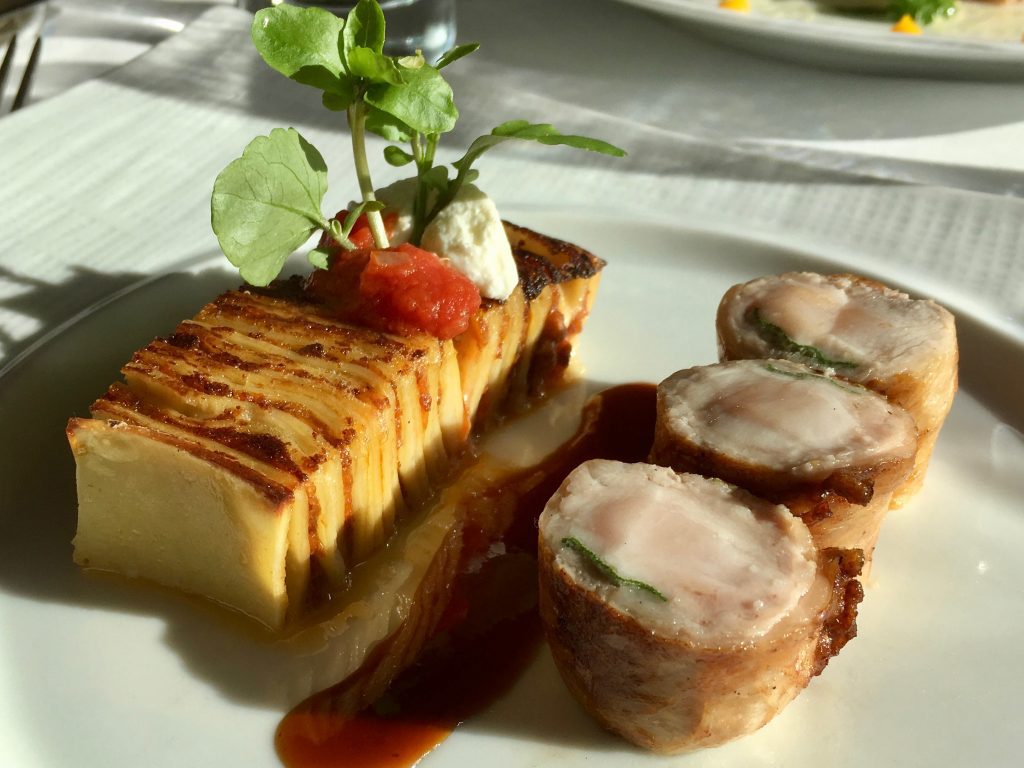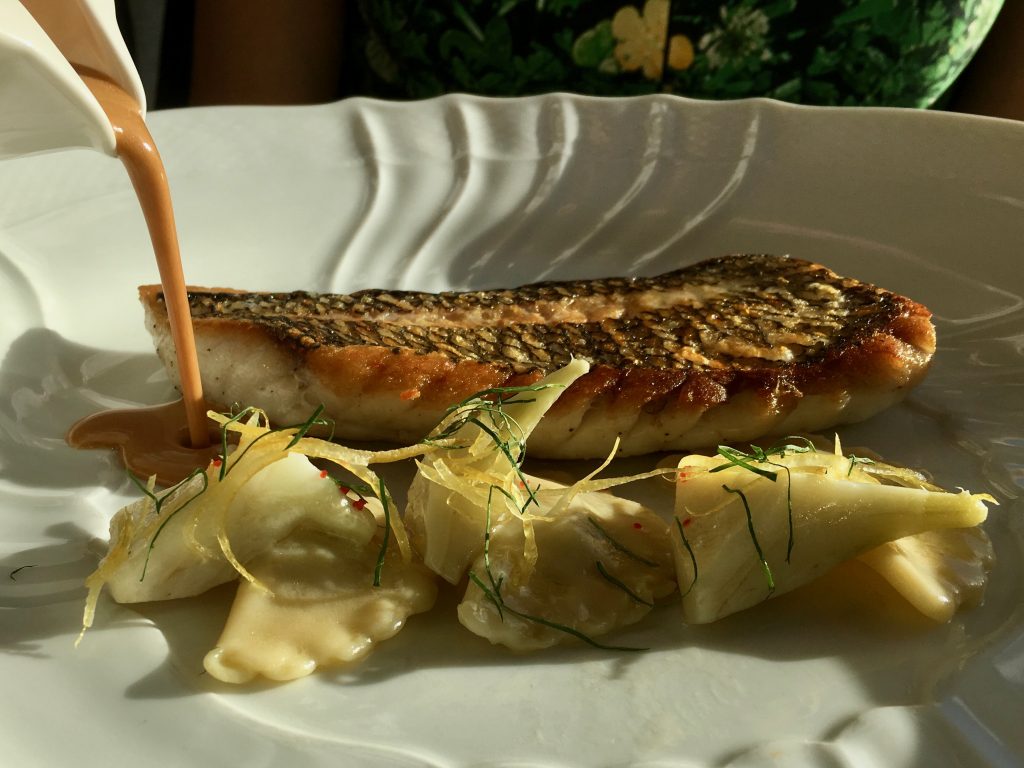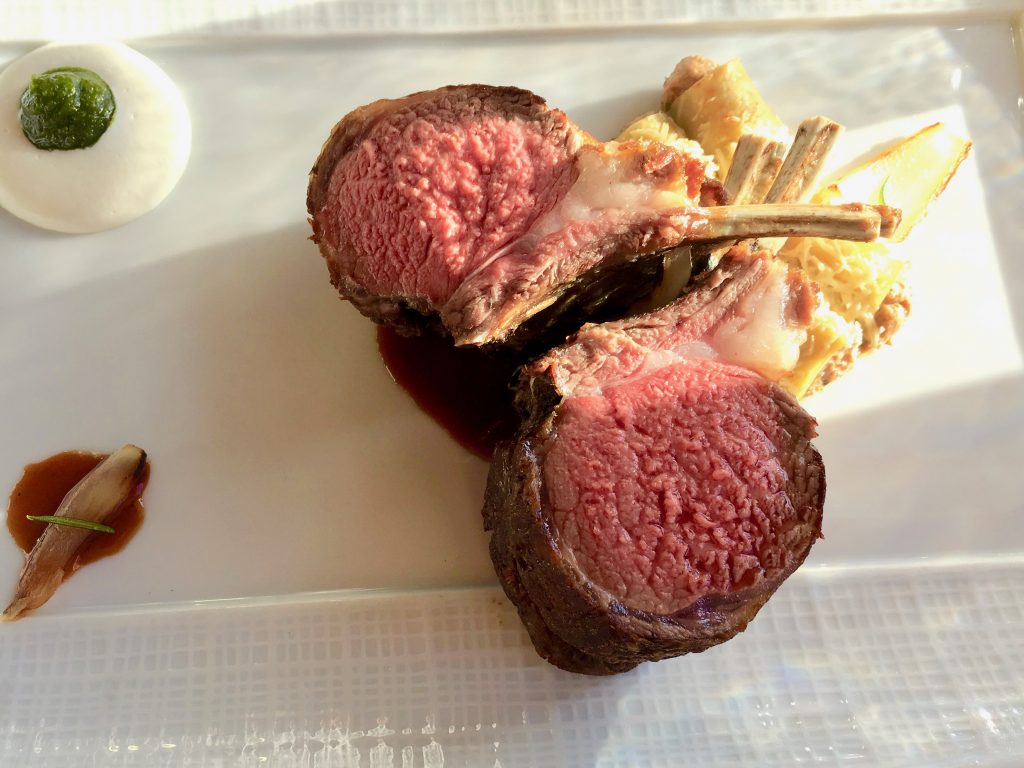 Two of us had the lobster-stuffed crunchy tempura soft shell crab with mango jicama with a ginger vinaigrette, as it was in the midst of their short season. One other had the herb-wrapped rabbit loin accompanied by a 21-layer rabbit bolognese lasagna containing Brooklyn ricotta in rabbit jus. And another a sautéed Maine sea scallop, slow-smoked Niman Ranch pork belly, with soft white polenta, fruit mostarda, natural jus.
For entrees, I had the perfectly cooked to medium Colorado rack of lamb with tiny cannelloni stuffed with braised lamb breast, Swiss chard and pistachio-arugula pesto with the plate dotted with whipped ricotta. Others the Black seabass simply seared along with artichoke puree- stuffed ravioli and a couple artichokes with a lobster brown butter poured over tableside. We shared!
We shared a number of their yummy desserts including the candle-bedecked chocolate Brooklyn Bridge with milk chocolate cream, raspberry sorbet, vanilla ice cream, crisp meringue and dark chocolate glaze; the goat cheese cheesecake with lemon curd and guava; and the creamy peanut butter soufflé. All worth trying!
We opted to take the ferry ride across the river to 34th Street that made many stops before we landed because it was a perfect summer night with even Venus visible in the sky. A perfect ending to a spectacular birthday celebration.
If you haven't been to River Cafe, make a point of doing so for your next extra-special occasion.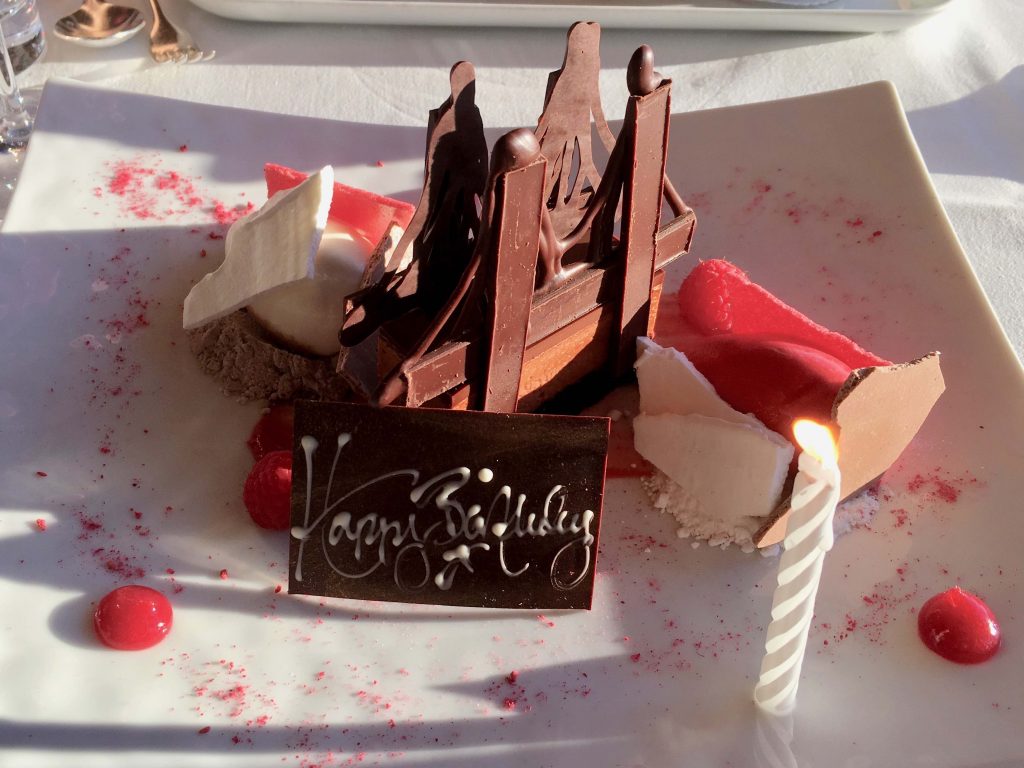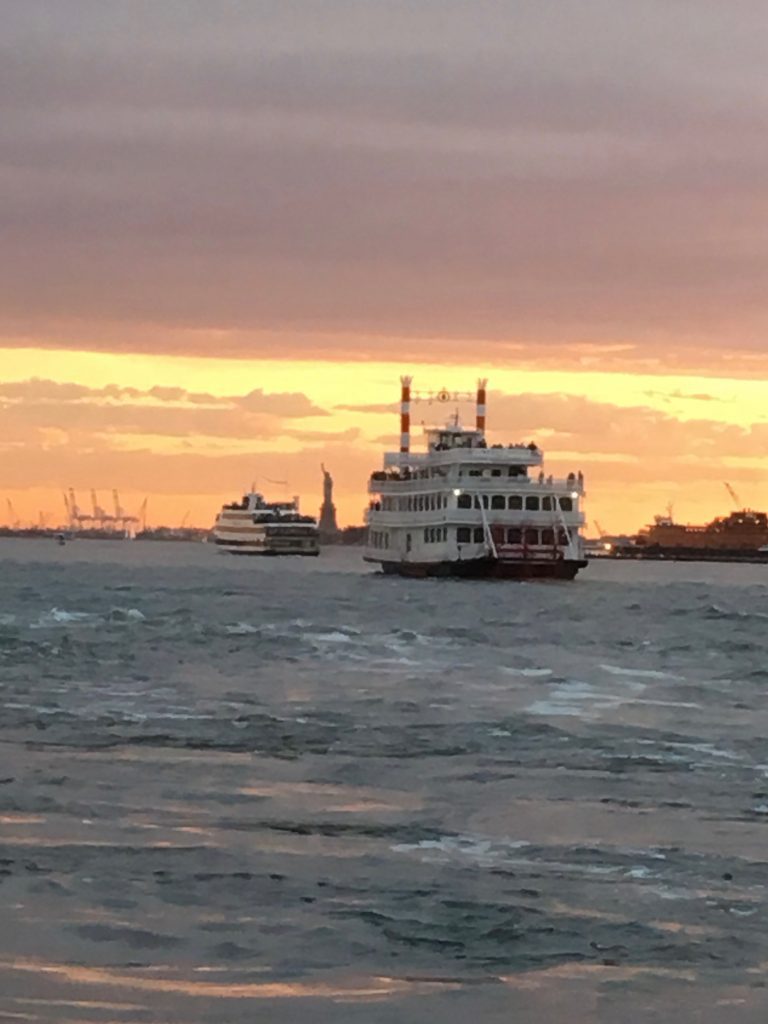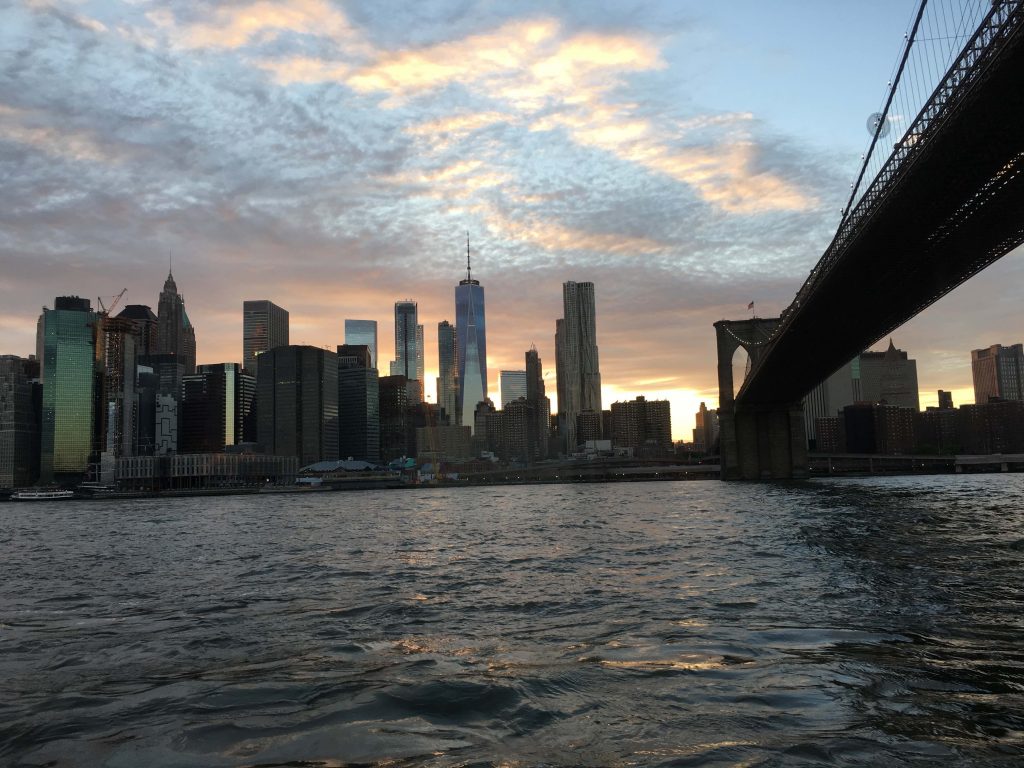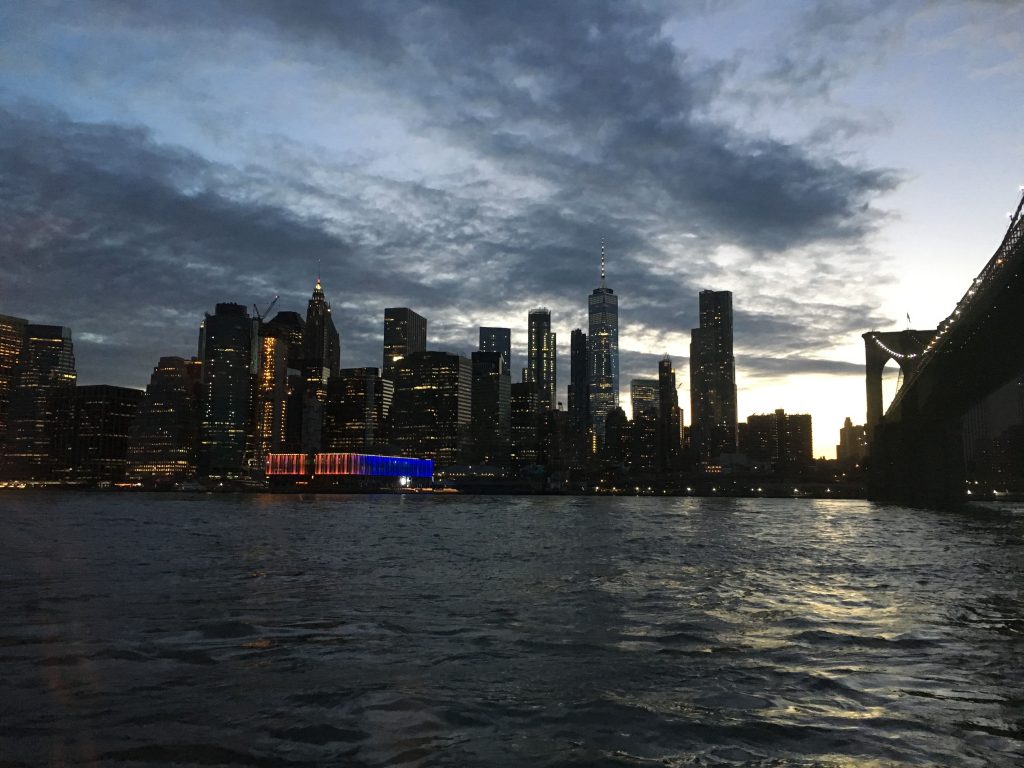 River Cafe
Dumbo
1 Water Street
Brooklyn, NY 11201
(718) 522-5200