Practice Makes Perfect Spring Fling will be held May 6, at Midtown Loft & Terrace (267 Fifth Avenue, New York City) from 7-10 pm. The event will have dancing, food, an open bar and an auction that includes Yankees tickets, a 2-night stay at the Las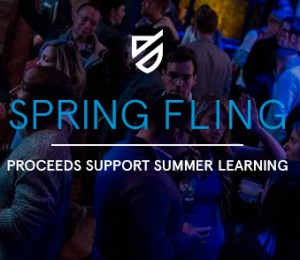 Vegas Cosmopolitan  Delta Voucher, Knicks tickets and a private dinner provided by Celebrity Chef Gabe Kennedy, winner of ABC's The Taste.
Guests will enjoy beverages from Gunhill Brewery, Banfi Winery, Lagunitas Brewery, and food from Kitchen Provance, Shake Shack, and Joanne's Restaurant. A 100% of the proceeds go to Practice Makes Perfect to allow them to provide summer educational programming in low-income neighborhoods.
Practice Makes Perfect is a 501(c)(3) nonprofit summer enrichment program that supports students in grades K-8.  For information or to buy tickets at $125 each, click here.
– Guest contributor