Pershing Square is quite noticeable across the street from Grand Central Station (GCS) under the overpass. I never ate there until recently when I met a friend for breakfast, first at the classic meeting place — the clock in GCS — then heading there to this bustling American-style cafe.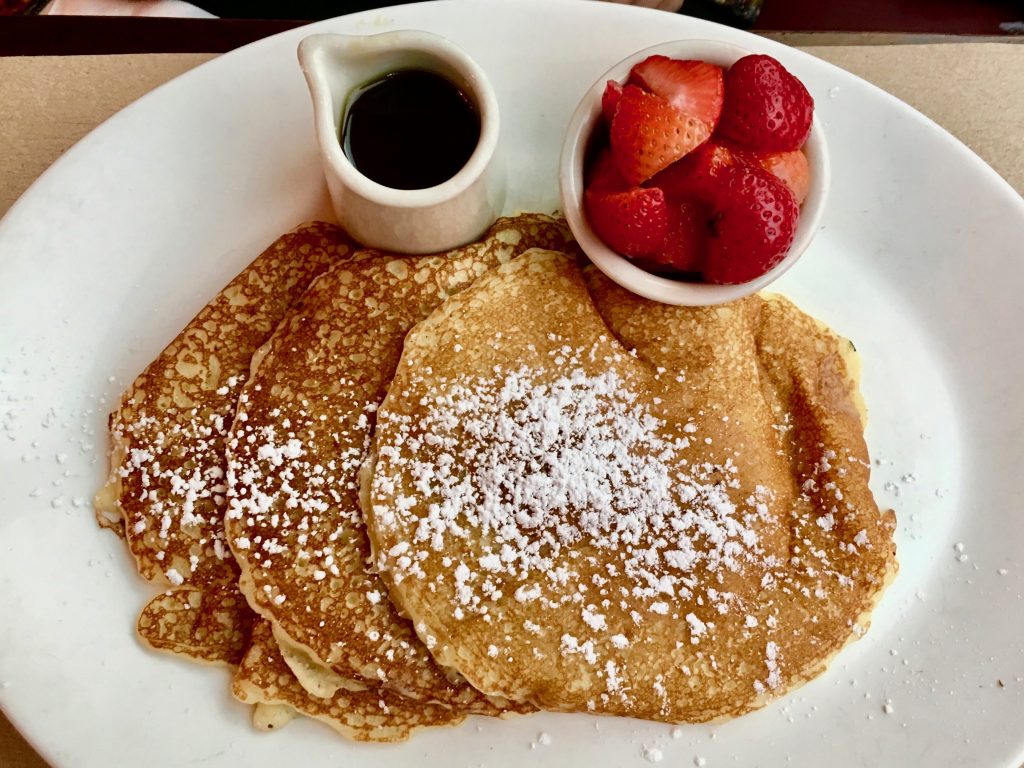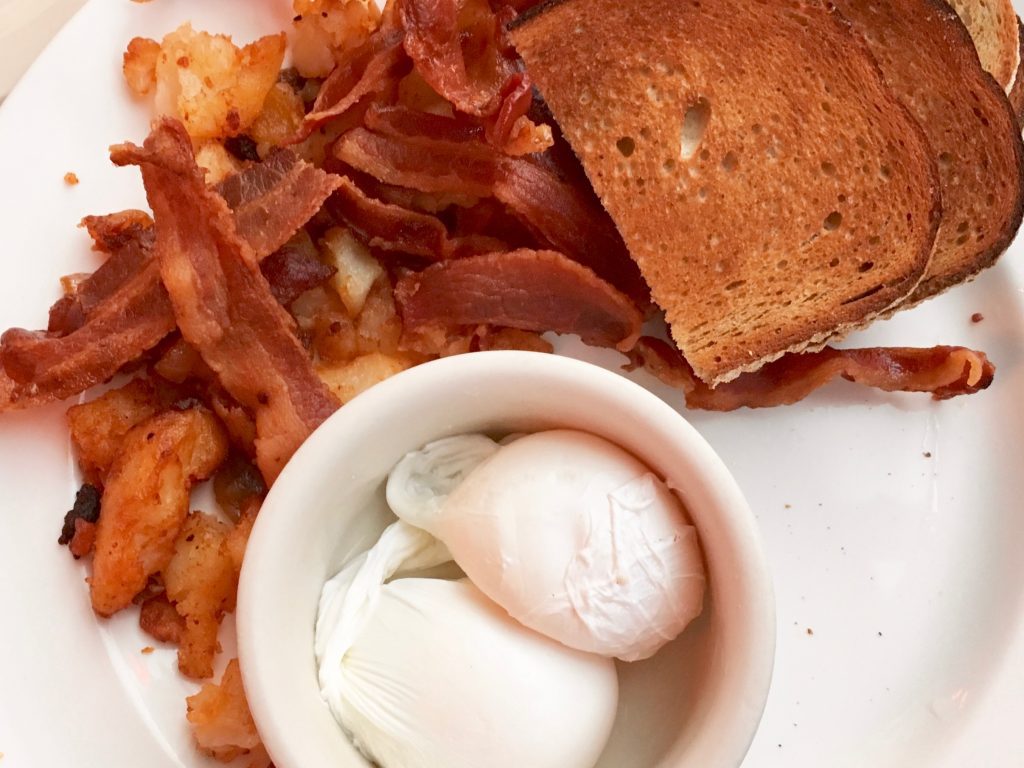 Love the warm atmosphere and friendly service. I had their farm fresh eggs my way (poached) with
extra-crispy bacon, home fries and rye toast ($16); my friend had the fluffy buttermilk pancakes served with maple syrup (the real stuff, Grade A), with fresh berries on the side ($17). Both were worth returning for — at an ideal location for meeting someone near Grand Central.
Pershing Square
Midtown
90 E 42nd Street,
New York, NY 10017
(212)286-9600