So enjoying Jody Williams Buvette when I had eaten there that I decided to head to her Paris establishment when I was there recently. That visit in the City of Love made me hunger for another trip to the West Village one.
In the 9th arrondissement in the Pigalle neighborhood of Paris, we shared a croque forestier, Jody Williams vegetarian alternative to the croque-monsieur sandwich with layers of Gruyere with roasted mushrooms and hearty French bread (12 €), some roasted fresh beets  (9 €) topped with Roquefort crème fraîche and a lightly dressed salad with celery olives and tender chicken (15 €). We also indulged in her heavenly mousse au chocolat (8 €) along with a cafe au lait (5.50 €).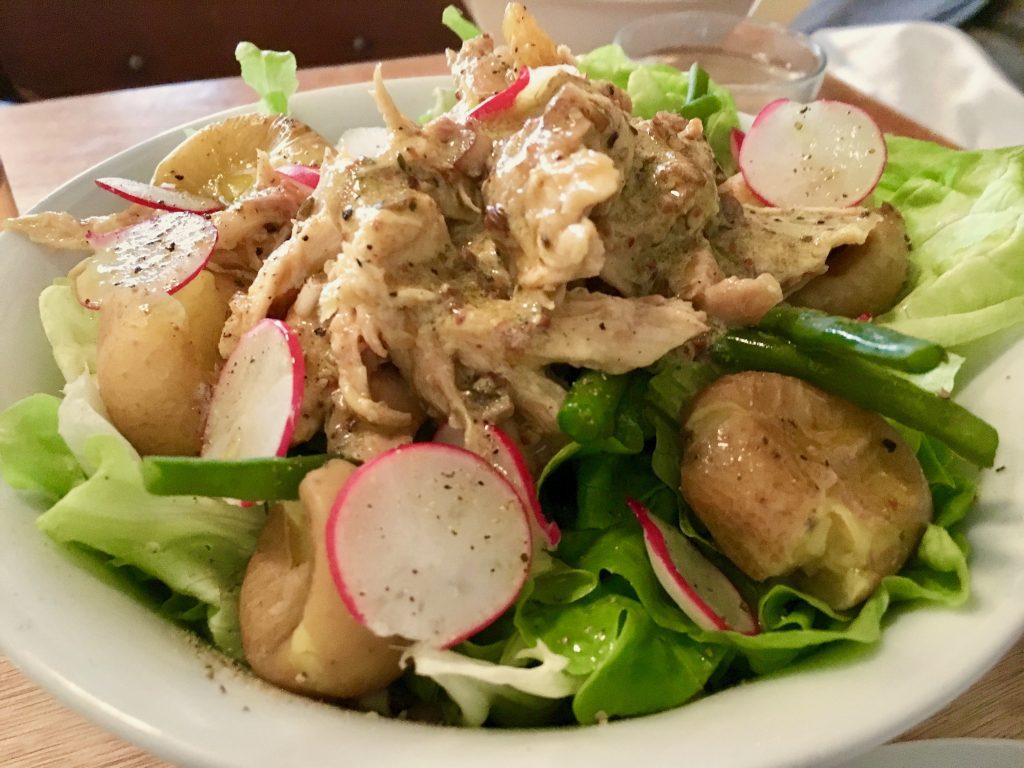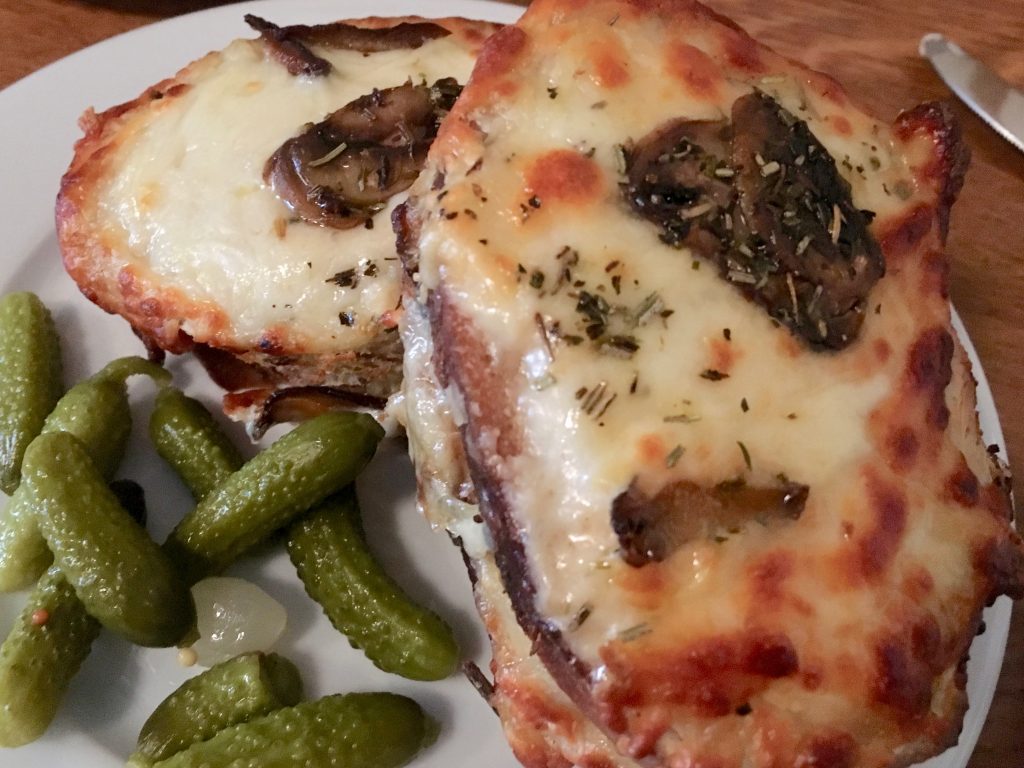 At her location on Grove Street, the tables are generally even smaller than the minuscule ones we had in Paris. We lucked out with the table/booth closest to the kitchen with benches to sit on and a table 1 1/2 times the usual size. The plates are teensy weensy to fit on the small tables. No complaints as all dishes are meant to be shared and they change the plates with the change of dishes!
We shared two from the legume section. The tagine of spiced eggplant, ginger, almonds, green olives and currents topped with creme fraiche (even tho we told the server "no dairy" to accommodate my friend's dietary choices) and the julienned carrots with pistachios, cilantro, cumin and lemon ($12 each). I'd recommend both as I would the chicken stewed in red wine with bacon lardons and while mushrooms, the best classic coq au vin ($18) I've eaten. Yes, that good. It came with a minuscule side salad.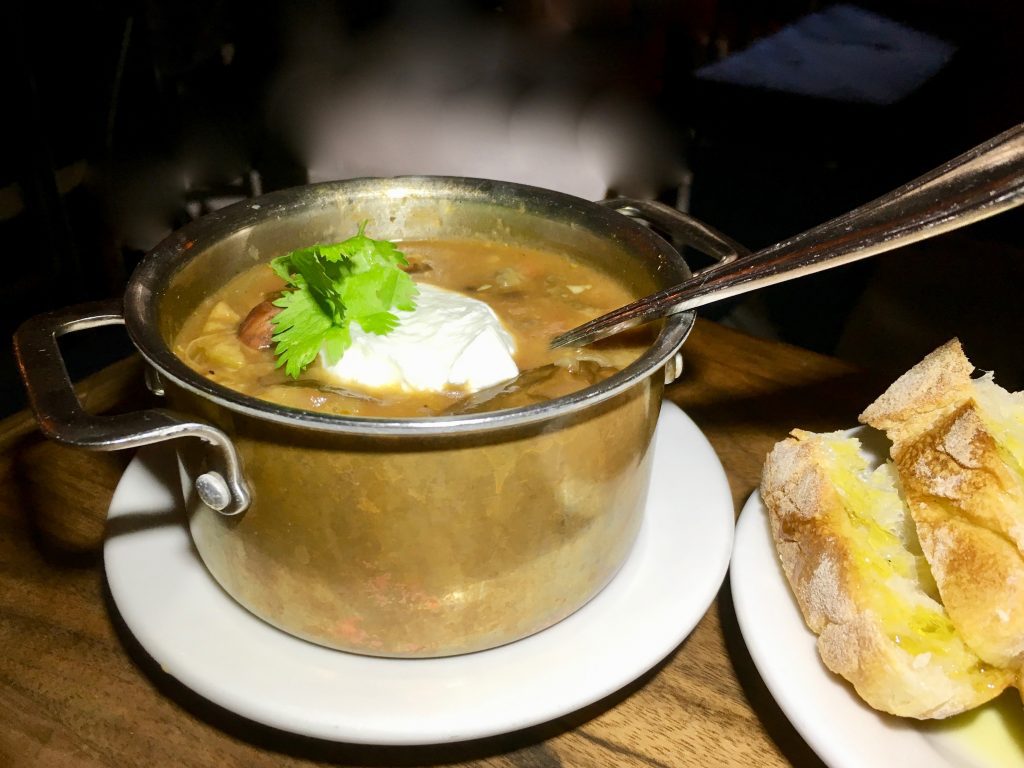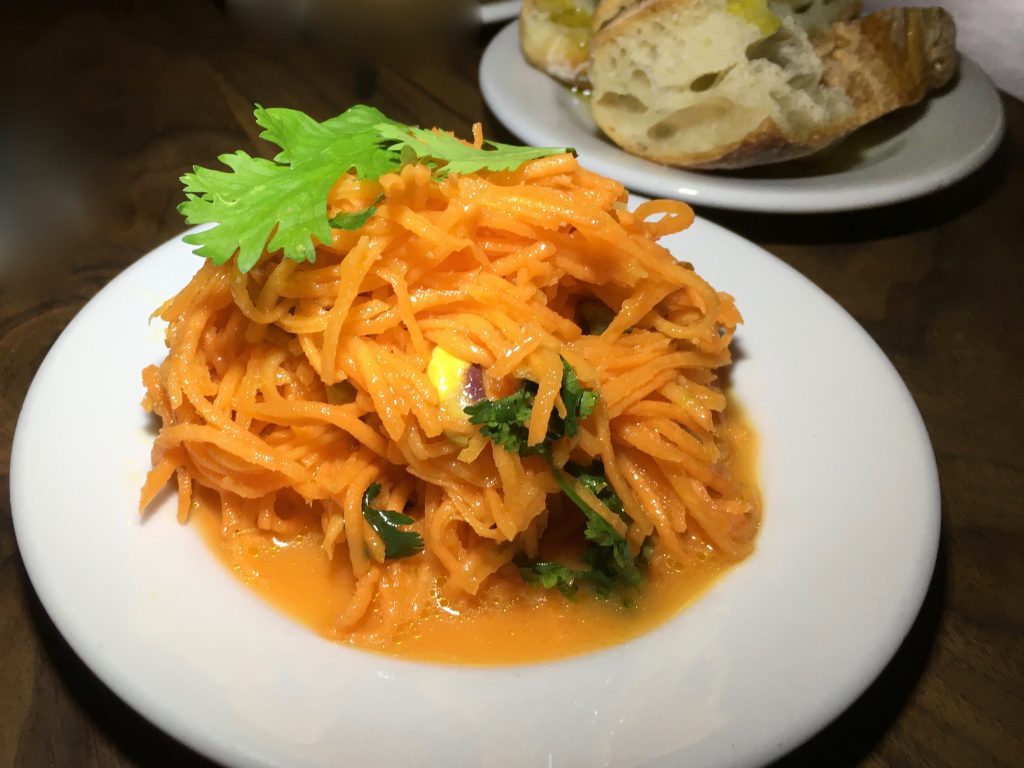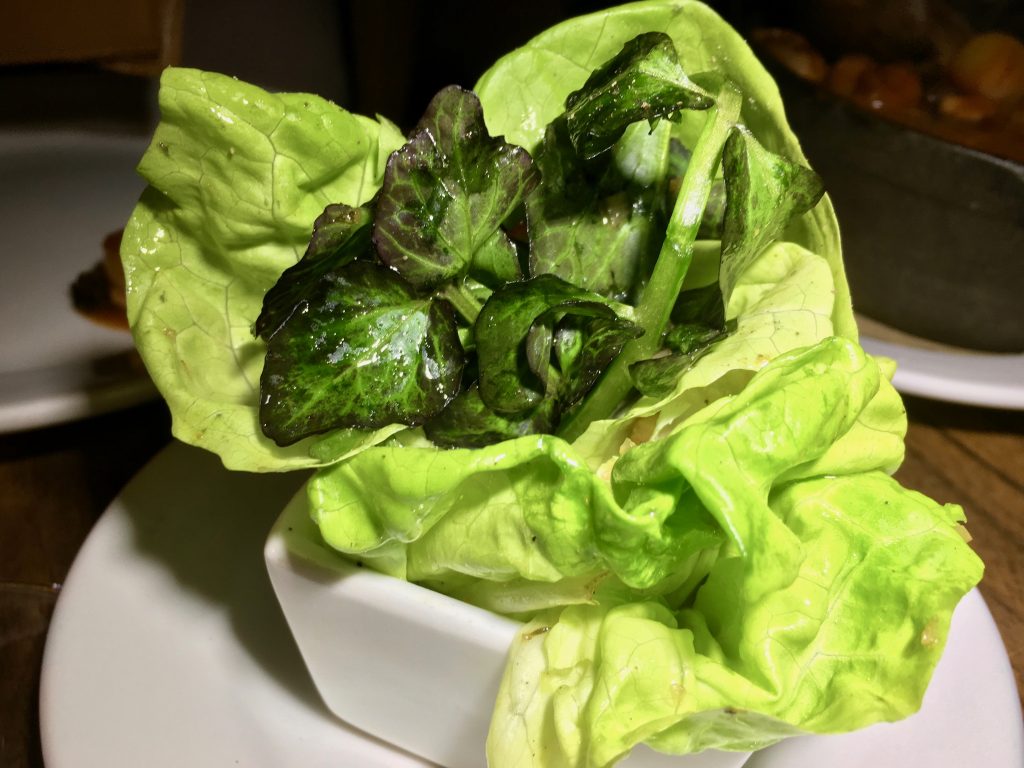 I highly recommend Buvette both in NYC and Paris. Be aware, they do not take reservations.
Buvette
28 Rue Henry Monnier
75009 Paris, France
+
Buvette,
West Village
40 Grove Street
New York, NY 10014
(212) 255-3590
Eating at Buvette is like walking onto the set of a less trippy Alice in Wonderland. The plateware is small and the tables are minuscule, yet everything is just so damn charming.
with carefully arranged baskets, rolling pins, mezzalunas
After a while, you get used to the diminutive proportions and start to look forward to having just a bite or two of everything
The frequently changing menu is small-plate French bistro with Italian detours. The food, despite an occasional undercooked bean or overcooked tart, was always good and sometimes lovely