(Written before COVID-19 quarantine) After attending "The Nature of Color" — a new interactive exhibition that lets visitors explore the role and power of color in the natural world, in human cultures and in our personal lives — at the American Museum of Natural History, we headed a couple of blocks away for lunch.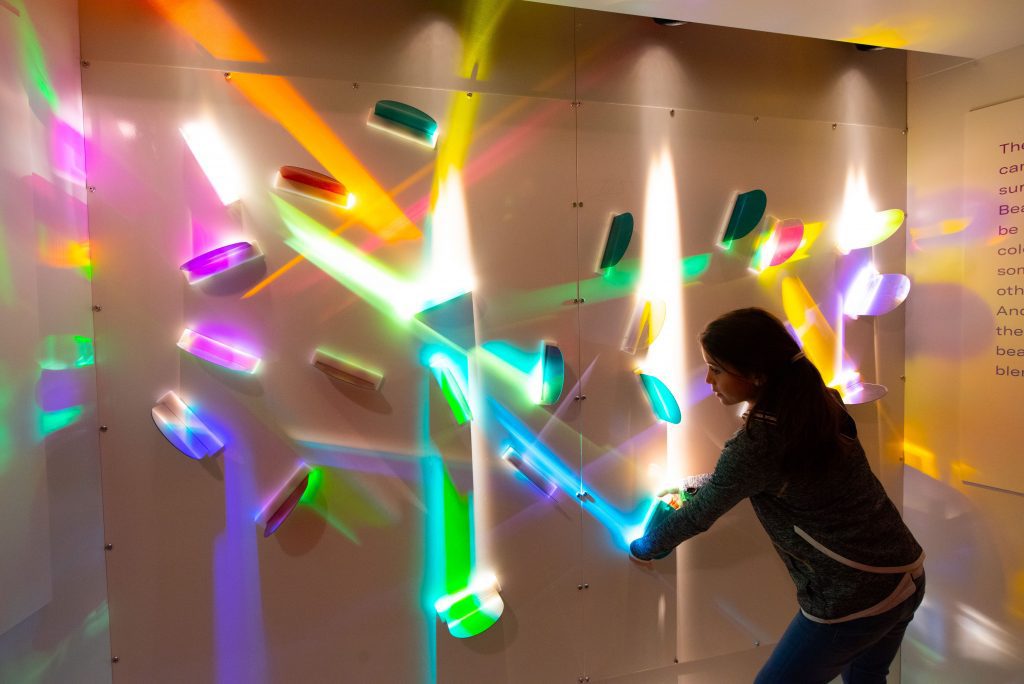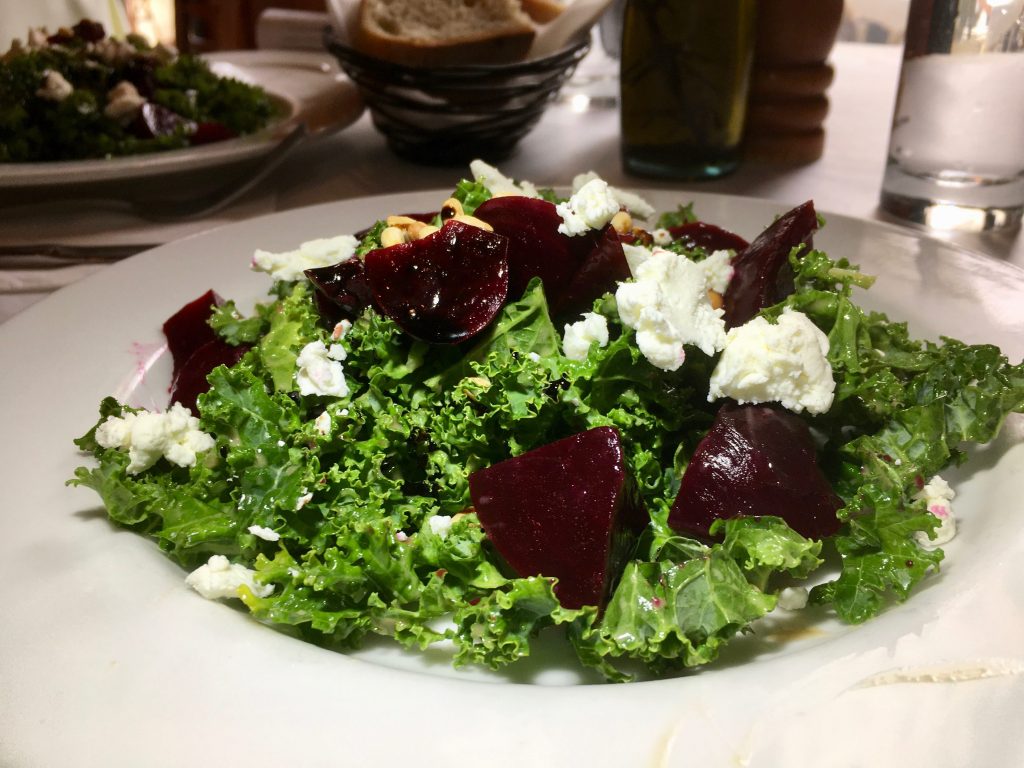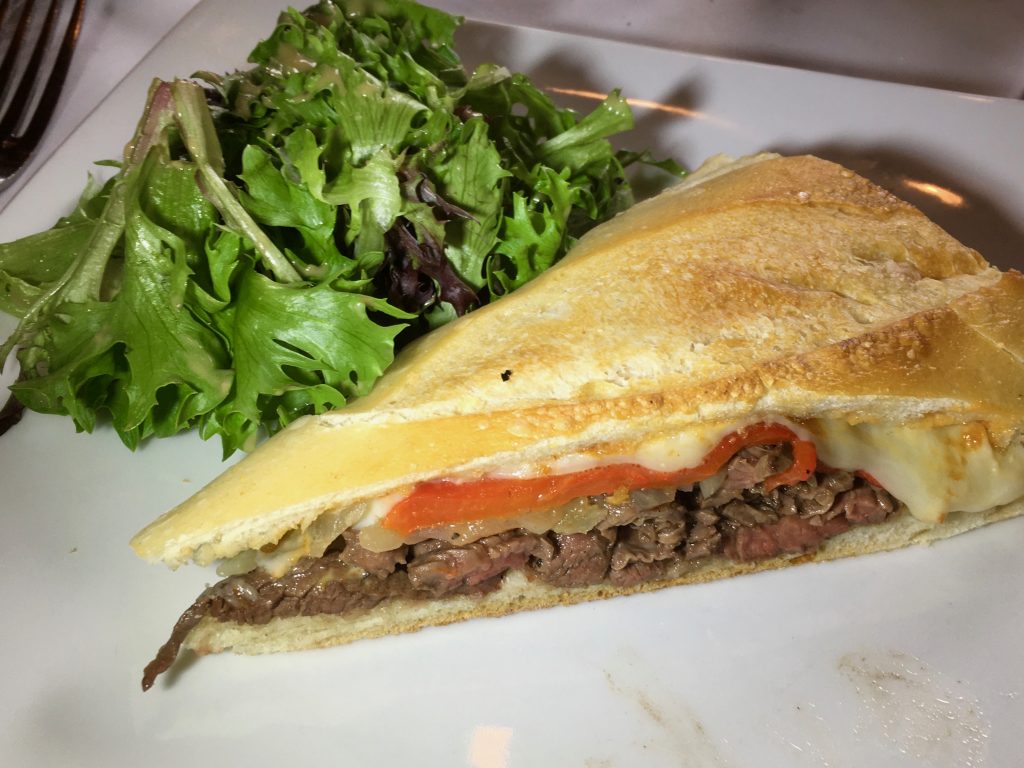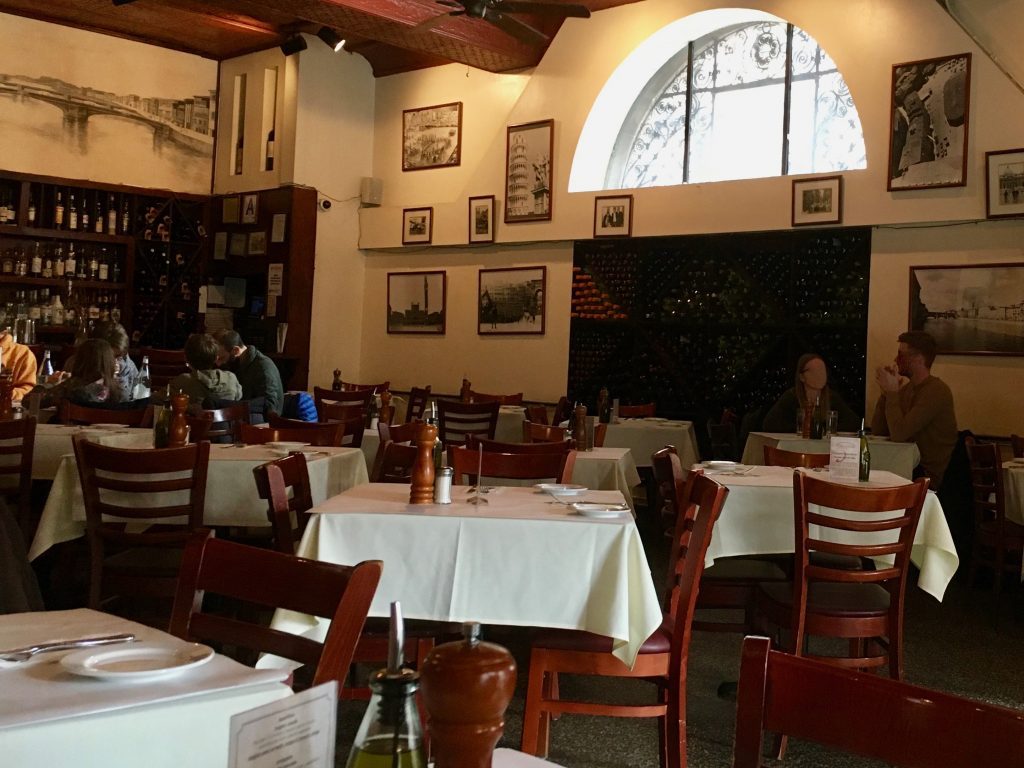 There was a chill in the air so we opted to not dine on the outdoor terrace of Pappardella, a Tuscan restaurant with friendly attentive service. We were sharing a salad and panini.  Without asking the kitchen to split each dish, they did so and plated it before serving. So take note, the photos are of a half portion.
The hearty portion of chopped kale salad came with diced beets and crumbled goat cheese in a balsamic reduction ($15). The warm bistecca panini came with organic greens. The fresh baguette ($14) was spread with Calabrian chili mayonnaise and filled with grilled hanger steak (a tad sinewy, but still good), peppers, onions and mozzarella. Quite filling.
If you make a trip to the Museum to see this or one of their other exhibits, I'd recommend lunch at  Pappardella.
Pappardella
Upper West Side
316 Columbus Avenue
New York, NY 10023
212.595.7996