We needed a place on the Upper West Side near the Hayden Planetarium, as we were off to a 40th anniversary celebration of the Voyager I and II spacecrafts. The event also celebrated a a new musical piece by Gerald Cohen for clarinet and string quartet based on selections from the Golden Record, a phonograph record included on each Voyager launched in 1977.  We listened to that as we observed the "flight" of the night sky.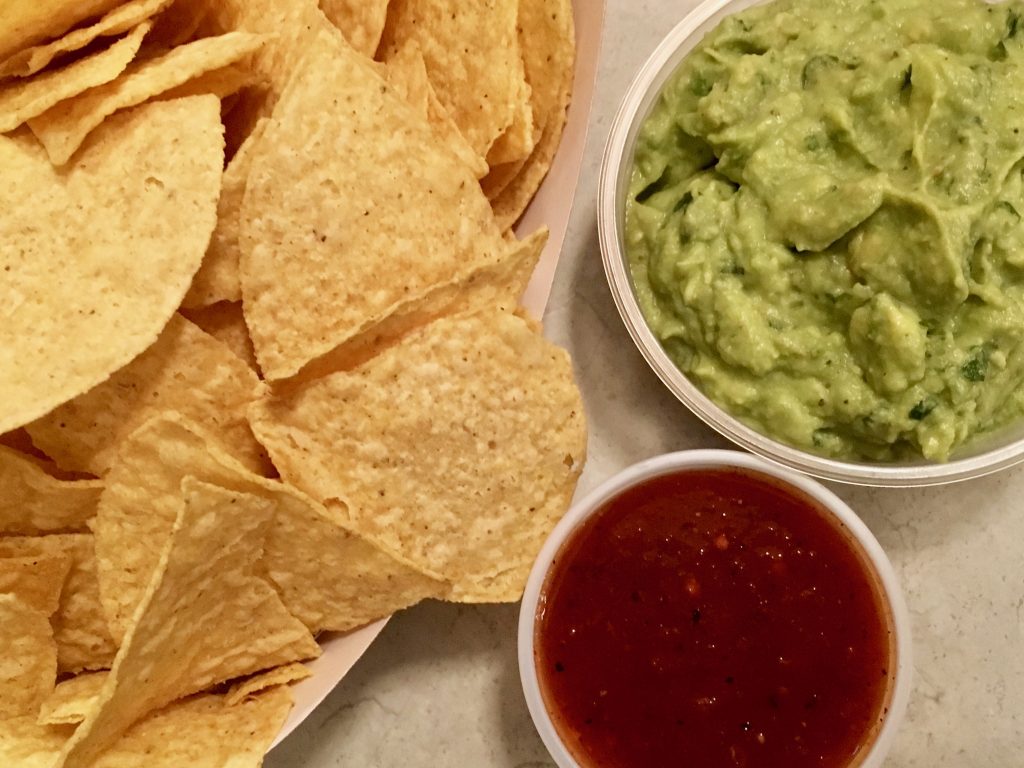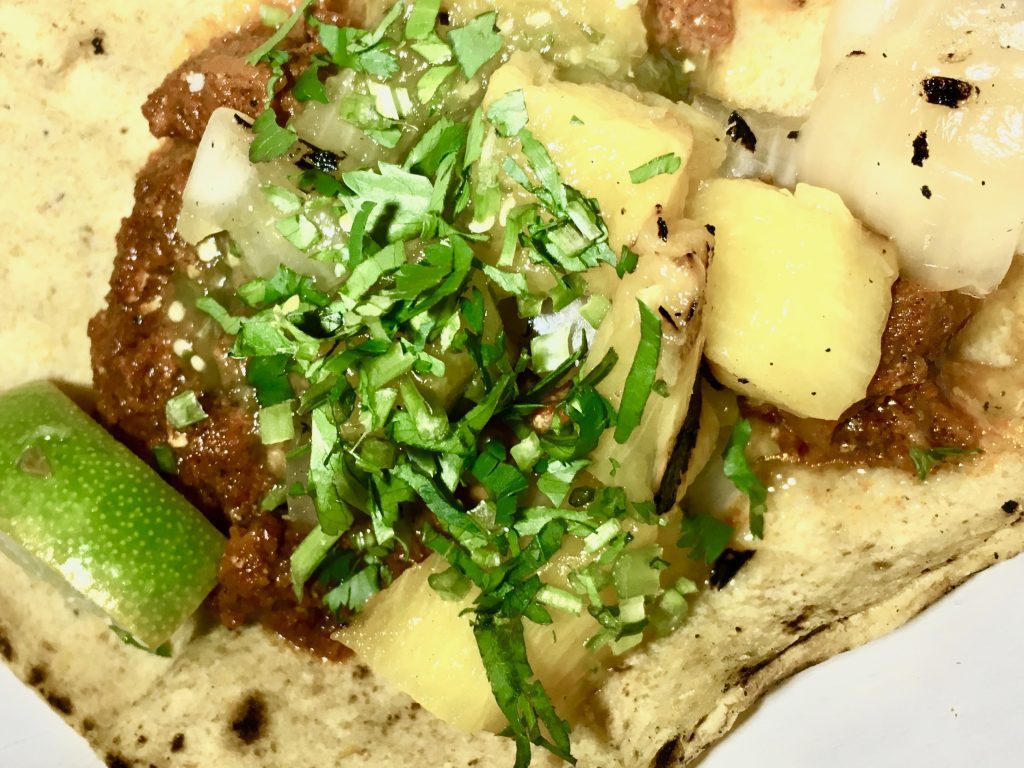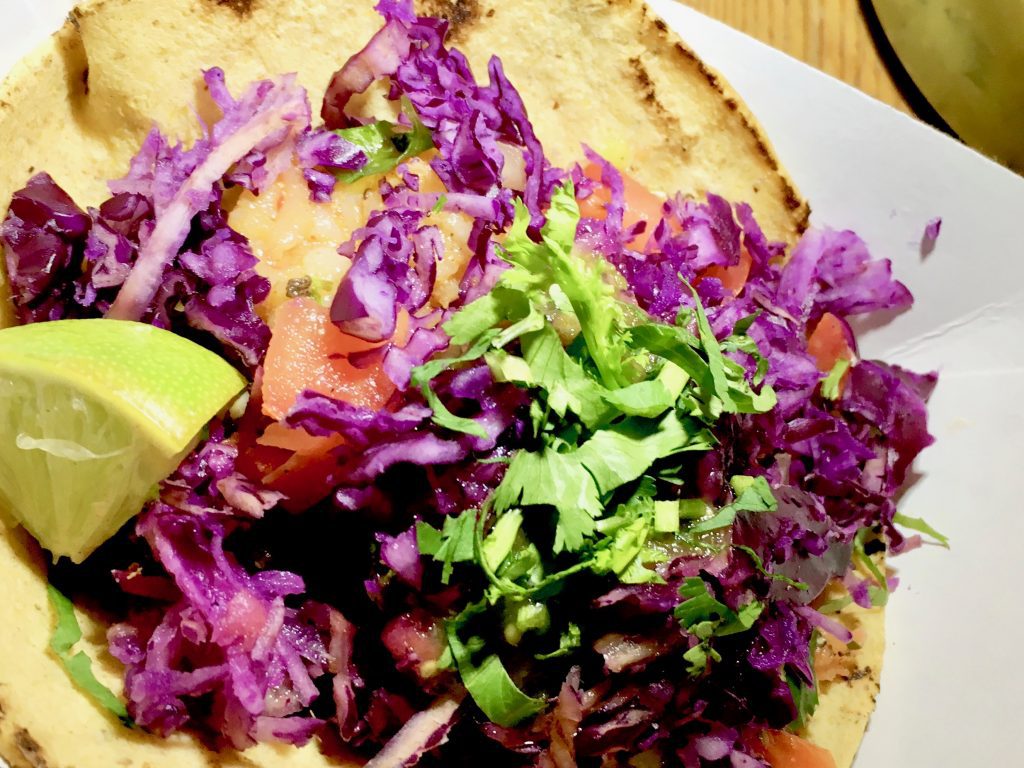 Back to the food.
I was with a friend who always recommends good cheap eats, who suggested meeting at Oaxaca Taqueria a small eatery on Amsterdam not far from the American Museum of Natural History. Our $25 Groupon got us 10 tacos, the house specialty.
Before the tacos, we nibbled tortilla chips with a large portion of guacamole chips and a nicely spiced salsa($6.95). Sadly that was the best part of the meal, as we were served stone-cold tacos. That was okay for the achiote shrimp (my least favorite), as that was supposed to be chilled.
We should have said something, but we were so engaged in conversation that we didn't until too late. I could tell from the few bites I took that those tacos would have been tasty if served at the right temperature.
Since my friend raved, I might try.
Oaxaca Taqueria
Upper West Side
424 Amsterdam Ave
New York, NY 10024
(212) 580-4888