A man on a train recommended Novita. We started talking on the Amagansett platform and continued until we arrived at Jamaica Station. When we talked food, he recommended his favorite Italian restaurant in my hood that I had somehow missed.
I had to try it.
It's a dimly lit, white-tablecloth restaurant with a professional (from what I observed) male waitstaff, sporting the white apron and a smile. We started by splitting what the menu called salmon salad. This dish included chunks of grilled salmon tossed with fingerling potatoes, olives and haricot vert ($14); it's almost a meal in itself. Knowing we were sharing, our waiter had offered to have the kitchen split each of our dishes other than, of course, the soft shelled crab. This photo shows half a portion.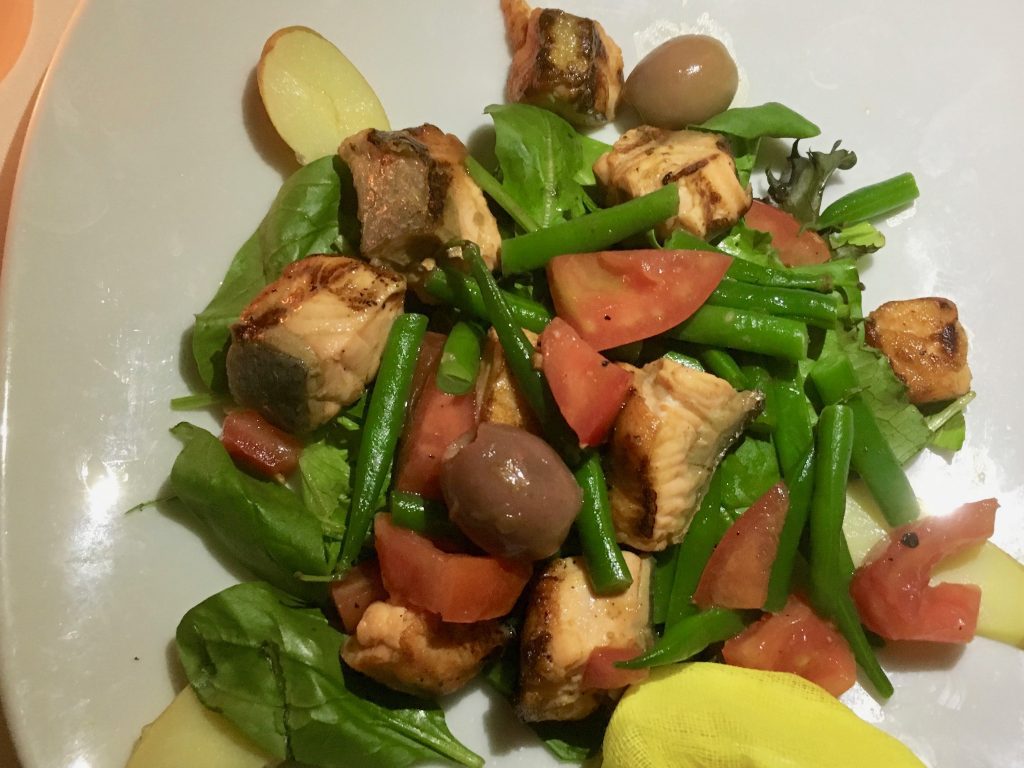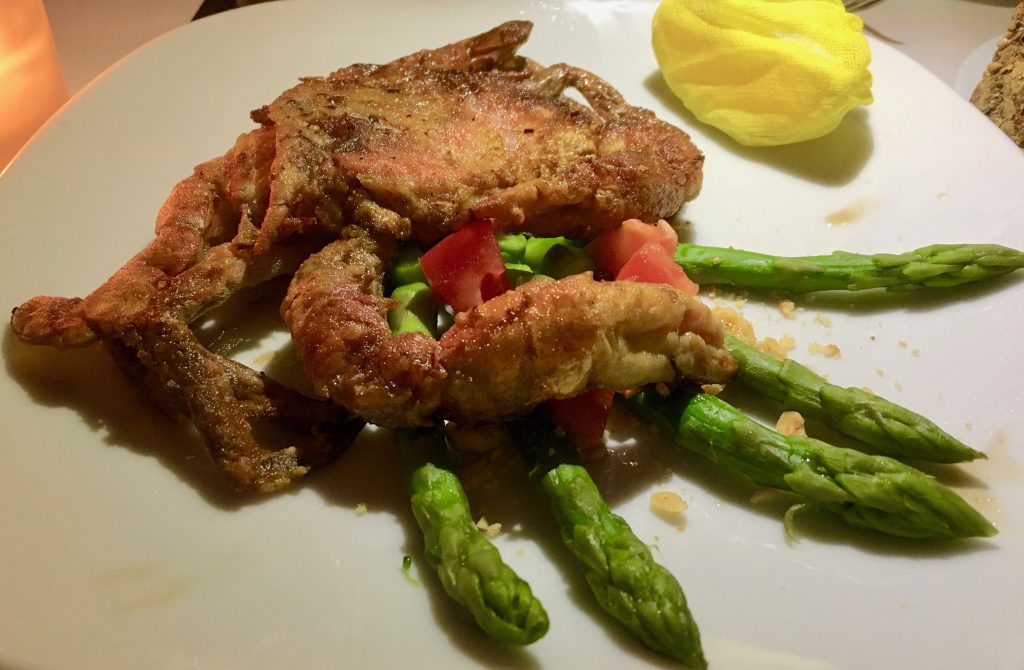 Next we had an appetizer portion of that perfectly cooked, crunchy legged crustacean over asparagus — spears and ends diced ever so small — sprinkled with pignoli.
Next the wonderful tasting pappardelle with lamb ragu and porcini mushrooms ($28). We agreed that a sprinkling of parsley or some thing with color would make it look more appetizing.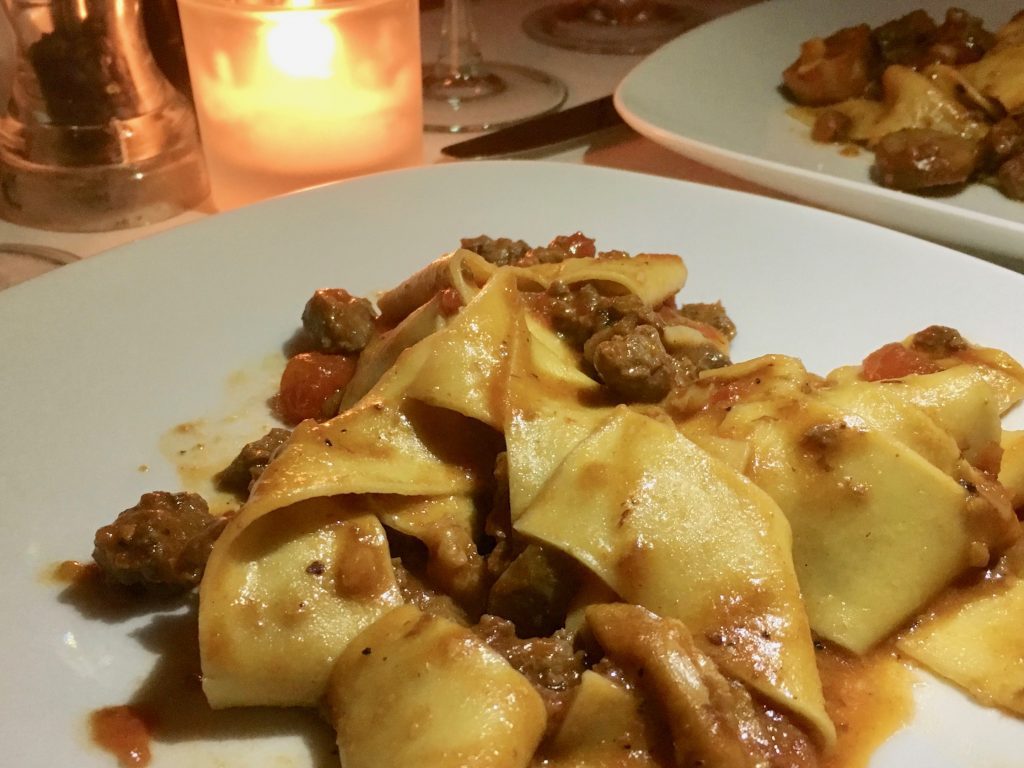 I recommend a visit to this old-style Italian place.
Novita
Flatiron
102 East 22 Street
New York, NY 10010
(212) 677-2222