I've always enjoyed hanging out in hotel lobbies and doing a bit of people wa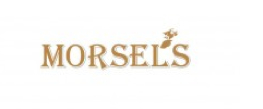 tching.  And now, I can do that with a drink in hand! Morsel's has opened in the lobby of the OMNI Hotel at Yale. It's a coffee shop by day and wine and beer bar by night that's open to the public. 
From  6 am – 10 am Monday through Friday,  and 7 am – 11 am  Saturday and Sunday, purchase freshly brewed Starbucks coffee – yes, authentic Starbucks Coffee!, a selection of snacks,  gifts and Yale merchandise.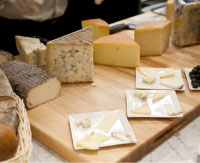 Then, from 4 pm – 7 pm, Morsel's offers  gourmet cheeses ($6-$14); charcuterie ($12), Mediterranean hummus with pitas ($8), chicken salad croissant ($11), wine ($8 -$17.50) and domestic and regional beers ($5).
Morsel's
OMNI Hotel at Yale
155 Temple St.
New Haven, CT
203-974-6858

Special correspondent: Robbin Seipold