Sold by the pound
One ounce contains 120 calories, 6 grams saturated fat (of 9 total) and 35 percent of the daily value of calcium
$24.99
A new farmstead raw-milk Gouda cheese with shavings of black Italian truffles
Select Whole Foods Markets, major retailers and specialty cheese shops nationwide
Both cheese and truffle lovers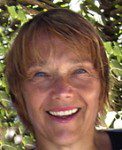 Bonnie: For all you cheese lovers, we must share about Melkbus 149 Truffle — a new farmstead raw-milk Gouda cheese with shavings of black Italian truffles — from The Netherlands.
Melkbus is Dutch for the milk can that was used to transport fresh milk to the creamery; each farm had a unique number stamped atop the can to identity the owner. Today "Melkbus" signifies the cheeses made on small, family farms outside the city of Gouda.
Melkbus 149 Truffle starts as raw milk farmer cheese (Boerenkaas). Lots of Italian black truffle shavings are added to the curd, just prior to pressing and shaping the cheese before it's aged for 10 weeks.
This wonderful, earthy and nutty flavored Dutch cheese recently arrived from The Netherlands, so you might have trouble finding it. Keep looking as it's worth it, or ask your cheese retailer to get it.
While we're on the subject of cheese, I wanted to share information about an online gift that you can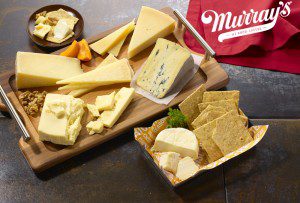 order and send to other cheese-loving family or friends. Click here for more information (If you're a New Yorker you can buy it directly from Murray's Cheese in Greenwich Village, 254 Bleecker Street or the Grand Central Market at the corner of East 43rd Street and Lexington Avenue.)
For Thanksgiving, our Bite of the Best team had the opportunity to sample Murray's "Greatest Hits" ($75), packed with a collection of its best-sellers. The gift included Vermont Butter and Cheese Creamery's Cremont, Tickler English Cheddar, Piave Vecchio, Ewephoria Sheep Milk Gouda and Cambozola Black Label, packed in a wooden box along with Sea Salt & Olive Oil Z Crackers. Each cheese is cut to order and wrapped in special paper, allowing it to breathe while preventing drying. In other words, it lasts longer.
The Cremont — named for the "Cream of Vermont" from one of our favorite cheese makers — is made from local cow's milk and cream, has a delicate rind and is irresistible. The bold English Cheddar, from Devon, is made from raw cow's milk and aged 18 months; the Piave  — named after the Italian eponymous river — has the texture of a young Parmigiano-Reggiano with a nutty, flavor; the cow's milk Dutch Gouda is sweet and nutty with a butterscotch flavor; and German Brie-style cow's milk Cambozola cheese has a hint of blue veining.
We highly recommend holiday gifts of cheese for family or friends.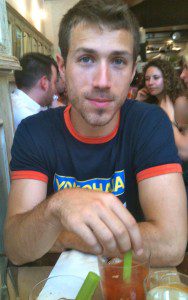 Bryan: This is unworldly good, the kind of food you'll need to hide from yourself if you want it to last at all. While the sublime combination of truffles and cheese is a flavor of such magnitude that its allure is surely lost on nobody, it is the true craftsmanship and balance of creaminess and pungent earthiness that makes this cheese true art, to say the least.
Two small packages of this wonderful Melkbus 149 Truffle cheese arrived at my door, with one package completely disappearing within an hour. Worried, I stealthily stashed the second piece away in my fridge, hiding it under some ketchup packets in a drawer in the hopes of forgetting about it for a while. It's a simplistic attempt to stretch out my cheese-eating enjoyment, and would almost seem like silliness, that is until you try this cheese; it's _that_ freaking good. I'm seriously considering cutting it into tiny little cubes, sealing them individually in plastic wrap and hiding them in my fridge, thus turning my kitchen appliance into a true Easter egg hunt.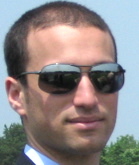 Eric: At $34 per ounce, the black truffle is one of the more expensive food items (for the weight) on the market. And, if truffle is an item you look for on a menu, than this is the product for you. As hard as this is to explain, Melkbus 149 Truffle is a versatile cheese. I've found it specifically alluring during the morning raid through the refrigerator in search of an addition to my fiancé's egg scramble (beyond the eggs, spinach, tomatoes, mushrooms and green onions).
Unlike most truffle-esque products, Melkbus 149 Truffle cheese is subtle in its representation of the subterranean mushroom, hence, in my mind, the versatility. Whether you're adding Melkbus to a pizza or a salad, or simply making the greatest grilled cheese to date, Melkbus 149 Truffle is creamy enough to satisfy the palate, yet hard enough to grate. Beyond being an absolutely stunning ingredient for the dishes already mentioned, this cheese would be a standout feature on any cheese or charcuterie plate.