A friend had purchased admissions to the Museum of Jewish Heritage on Battery Park (36 Battery Pl,) and invited me to join. When we arrived, we learned that our IDNY got us each a year's membership, free admission and a discount at the store and restaurant. The museum is located on Battery Place by the water. The museum "features more than 800 artifacts and 2,000 photographs that illustrate Jewish history and highlight personal experience of global significance."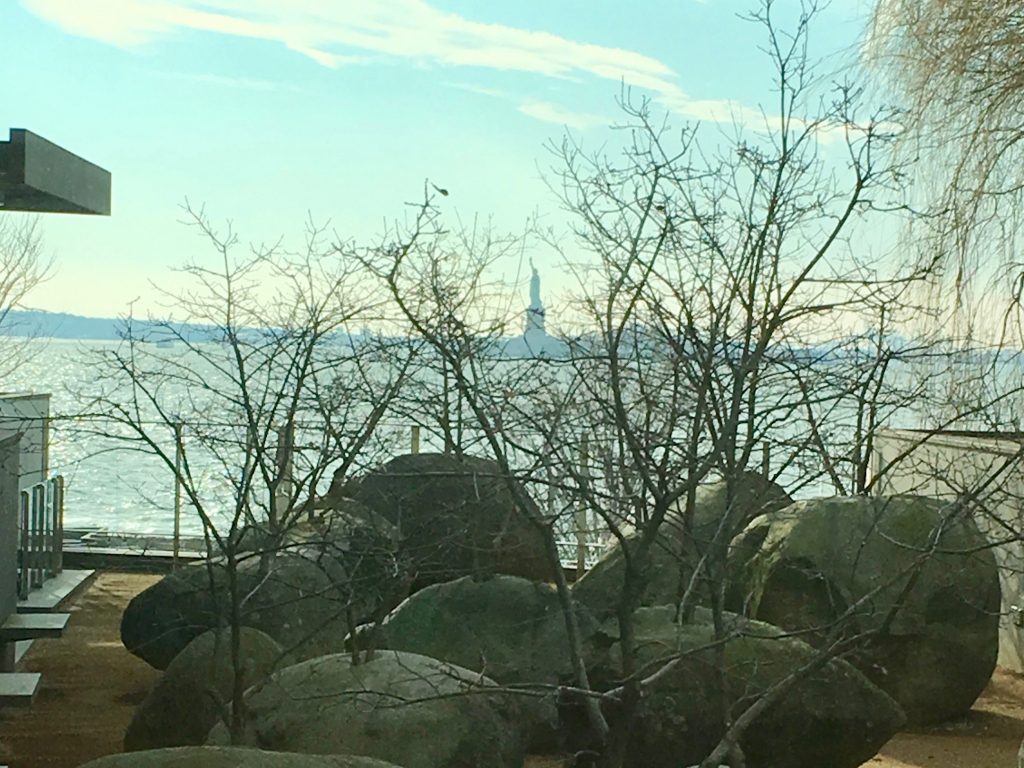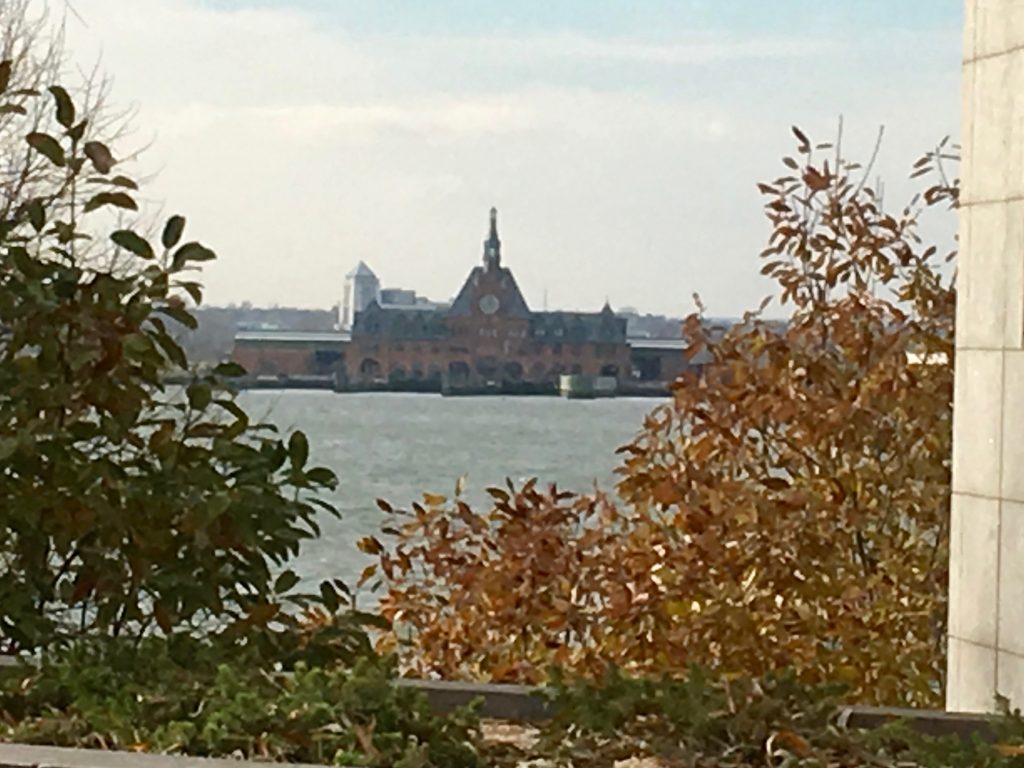 We spent a couple hours but hadn't gotten through the three floors, as there's so much to see. Hunger stuck. We heading to the second-floor restaurant LOX, with wonderful iconic views of both the Statue of Liberty and Ellis Island when sitting nearby the sun-lit wall of windows.
Lox, as you'd expect, offers many varieties of the smoked salmon at amazing prices. We both ordered their signature house lox (vodka infused with dill and peppercorns) with whipped cream cheese, cucumber tomato, onion on a fresh bagel of choice ($13 before our member discount).
I highly suggest a visit to this living memorial to the Holocaust, and to the restaurant. I'm heading back this spring, as I want to experience the outdoor grounds and rock garden, their living memorial garden of trees growing from stones that were planted in 2003 by the artist, Holocaust survivors and their families.
LOX at Café Bergson
Museum of Jewish Heritage
36 Battery Place
New York, NY
646.437.4231