((Written and posted before COVID-19 quarantine)  It had been some time since I wandered around enjoying the tastes of the Lower East Side. I went recently with some other Dames, checking out a potential guide and tour for the upcoming LDEI 2020 Conference that's being held in NYC this October.
We made some food stops before ending at Katz's deli for the quintessential New York pastrami sandwich. But I'm getting ahead of myself,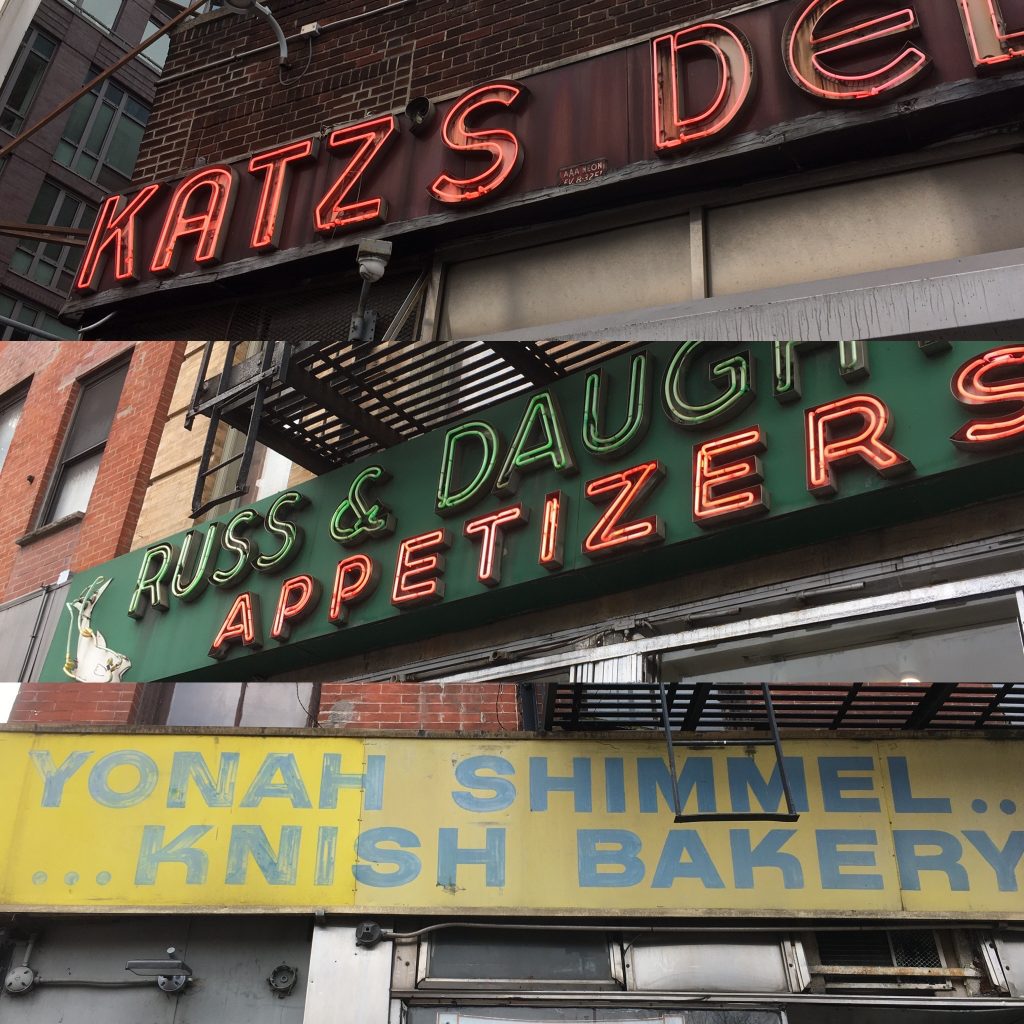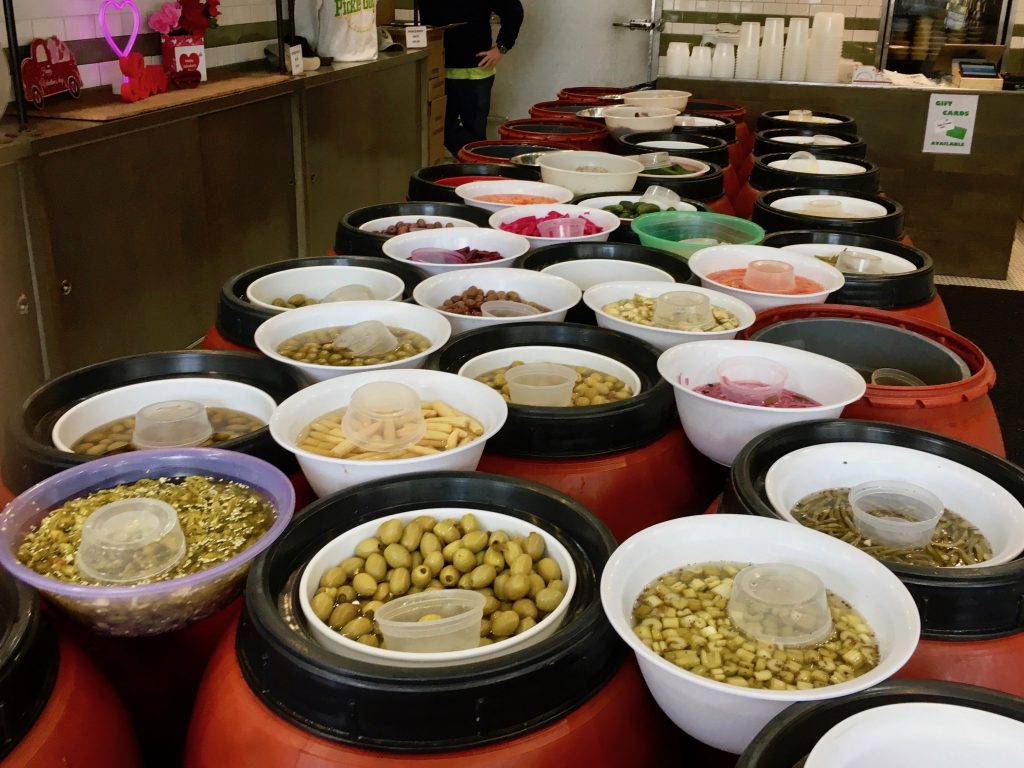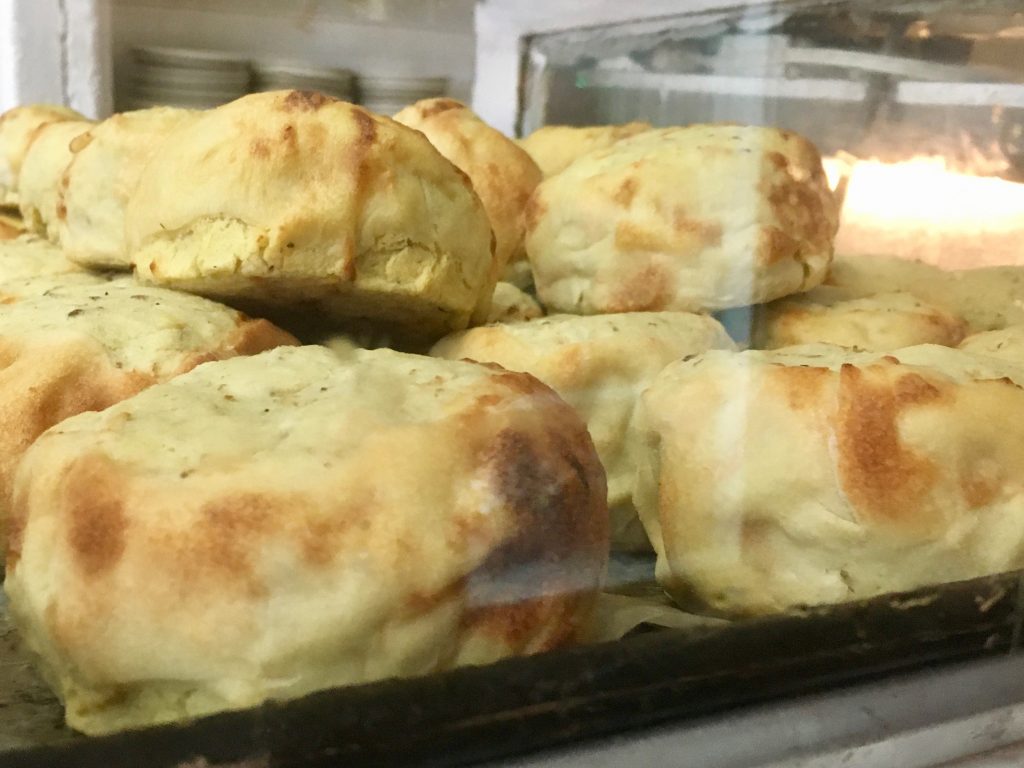 At Yonah Schimmel's Knish Bakery (137 East Houston Street) I bought one of their classic potato knishes ($4.25) that they've been selling and using the same recipe since opening in 1890. If you're not familiar, a knish is an Eastern European snack food consisting primarily of a potato and onion filling wrapped with a thin layer of dough that is baked, never fried.
Another stop at Russ & Daughters with the enticing smell of smoked fish, made me schedule another trip to Acme Fish Fridays where appetizing is a fraction of the price. And so there I only picked up bialys ($1.25 each).  At "The Pickle Guys" at 357 Grand Street I only bought pickles tomatoes and jalapeño stuffed olives as it was the middle of our trip and I didn't want to carry the heavy (from pickling liquid) packages.  Next visit, I'll bring a backpack and buy more of their almost 50 pickled items.
Last stop was at Katz's Delicatessen for the over-sized pastrami sandwich ($22.95). Five of us shared three sandwiches! When you go — and do go — be sure to notice the sign over the table where Meg Ryan had her fake orgasm in "When Harry Met Sally" and Rob Reiner's mother said, "I'll have what she's having."
Definitely worth a trip to eat your way around the Lower East Side.
Katz's Delicatessen
Lower East Side
205 East Houston Street,
New York, NY
212.254.2246