We needed a plan B. Dinner on a boat wouldn't work in the rain. That's how we ended up at Llamita, a tiny Peruvian bistro in the West Village that at that time didn't have a wine or beer license. They recently opened for dinner.
Our helpful waiter detailed the unusual dishes offered on their small menu. Don't miss the diced Corvina ceviche ($20) with a bright yellow so flavorful aji Amarillo sauce that we began eating with a spoon. Yes, that tasty. It also contained large chunks of cooked sweet potato, crunchy corn nuts and crispy fried calamari.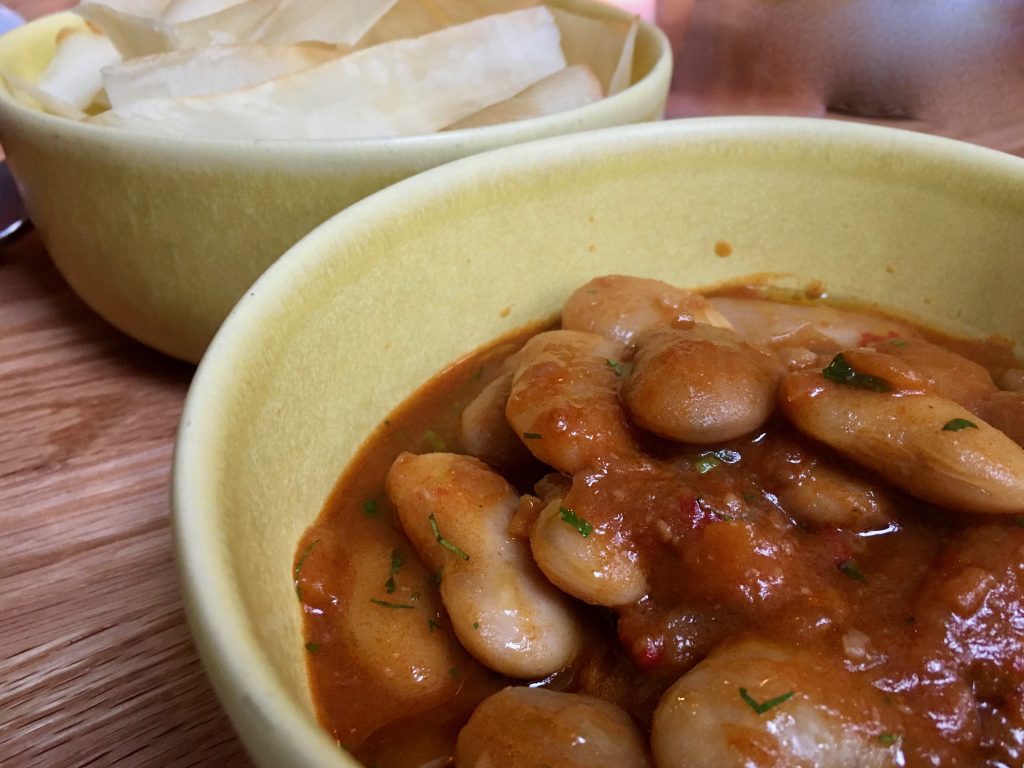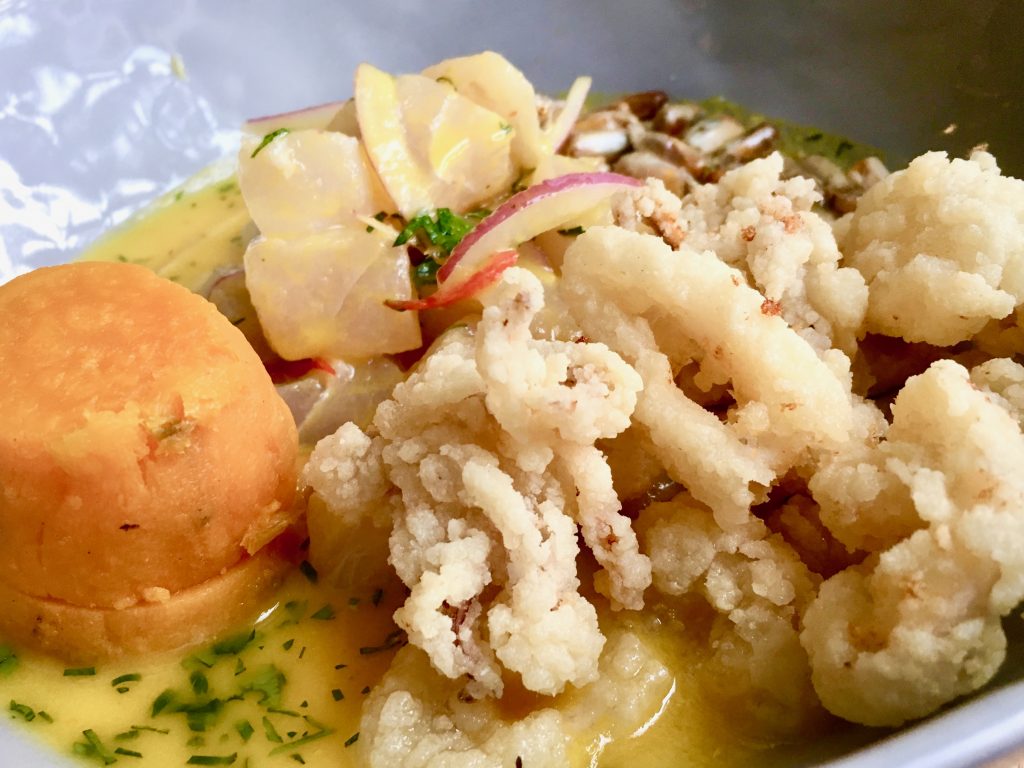 We sampled the fried yuca chips that came with the large butter beans ($14). I'd suggest choosing instead the fresh bok choy salad with grapes, anchovies and sunflower seeds seasoned with huacatay, an herb native to the Andes. Unusual for sure ($12). Also good is their shrimp, peanut and egg noodle dish. It's similar to pad thai but with a spicy kick from the pickled chilies. I liked that even though it was a tad salty.
By the time we got to the braised chicken with potatoes and carrots seasoned with aji panca, a Peruvian red pepper, we were too full to really enjoy. The little I tasted was quite good.
I do suggest a trip to Llamita for some unusual delicious Peruvian fare with some Japanese influence.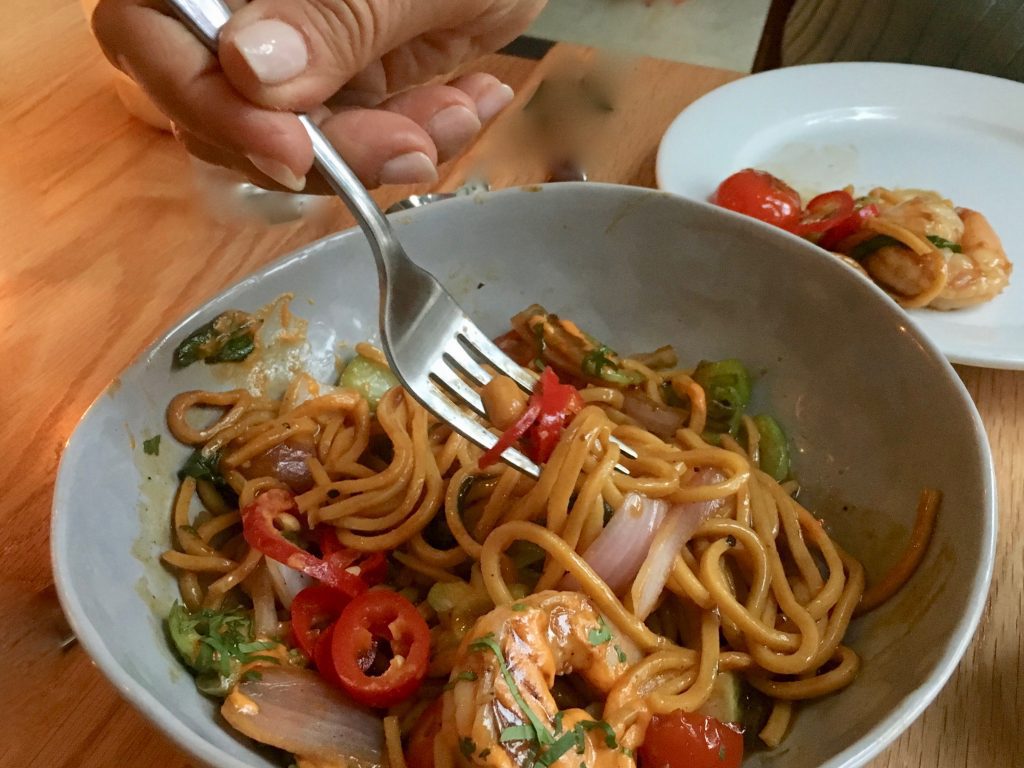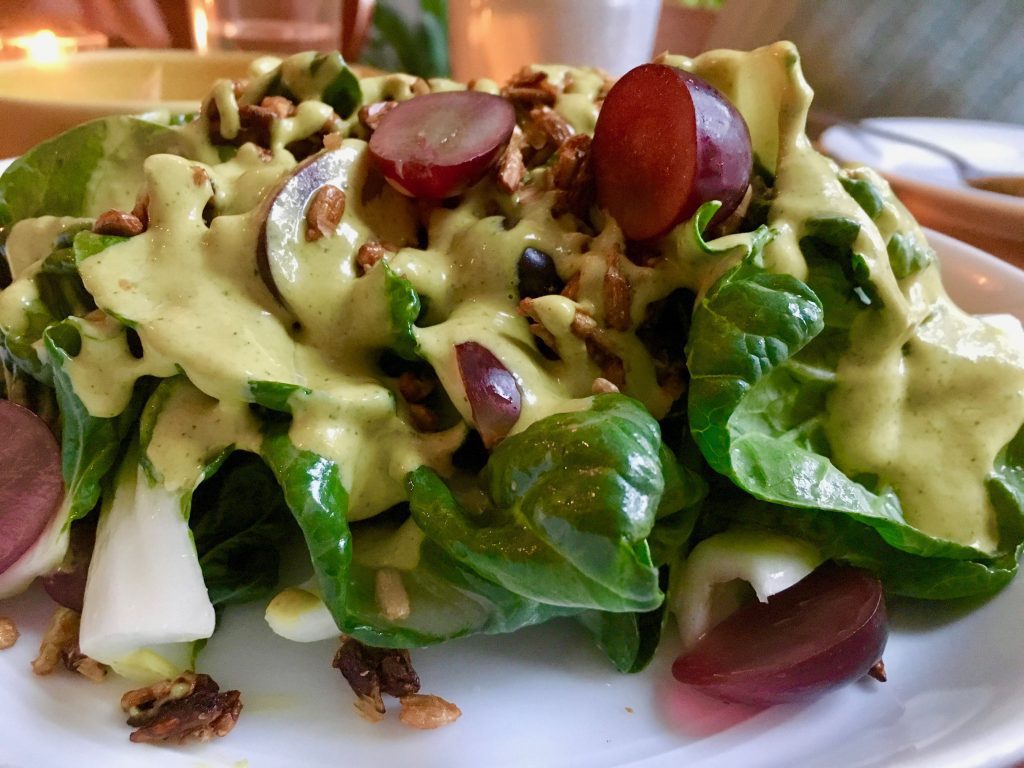 Llamita
West Village
80 Carmine Street,
New York, NY 10014
646-590-2771