Lucky me to be invited to L'Artrusi for a party, a "20th Birthday Dinner, 10th-year Anniversary Edition" — AKA a  30th birthday.
Everything on the extensive menu was served family style. For apps, we shared two dishes I'd go back for: roasted mushrooms and pancetta topped with a fried egg then shredded ricotta salata. And, charred octopus with potatoes, olives, chilies, pancetta and seared lemons. I skipped the beef carpaccio (to me that's playing Russian roulette!).
I also recommend each of the pasta courses — orecchiette with sausage, salumi and grated cheese; tagliatelle bolognese and bavette vongole, linguine with clams in a light white wine sauce sprinkled with breadcrumbs. I especially liked the tagliatelle.
Also good is their tender roast chicken with hen-of-the-woods mushrooms, and — my favorite — their branzino, this time served with lemon and olives drizzled with honey.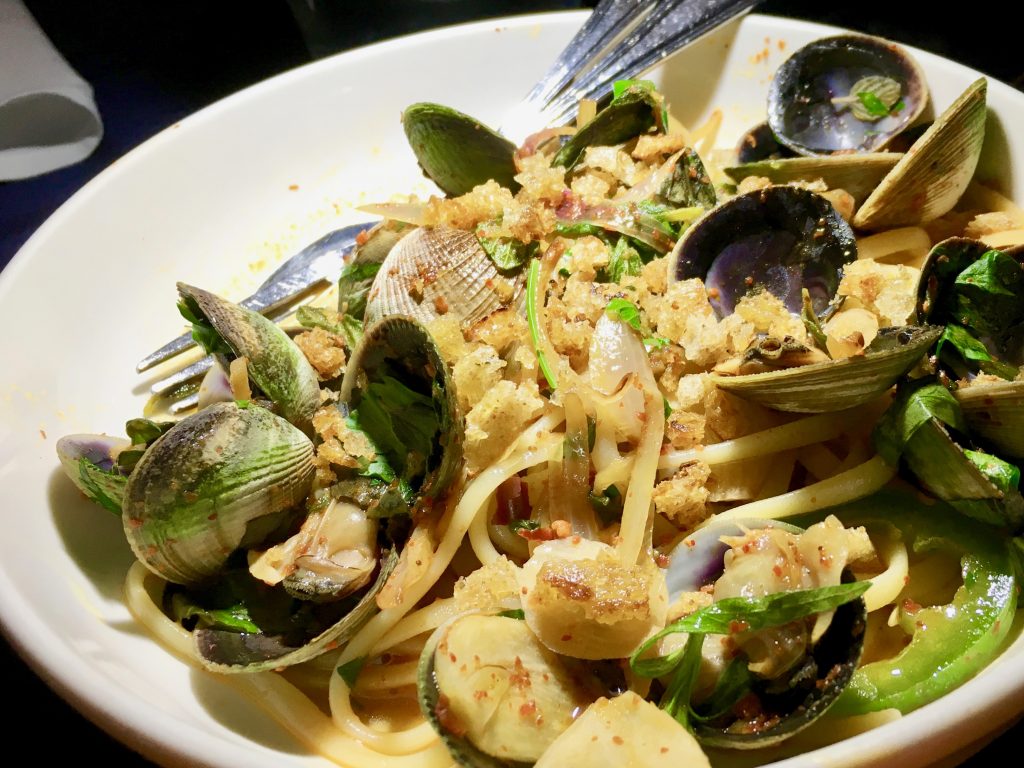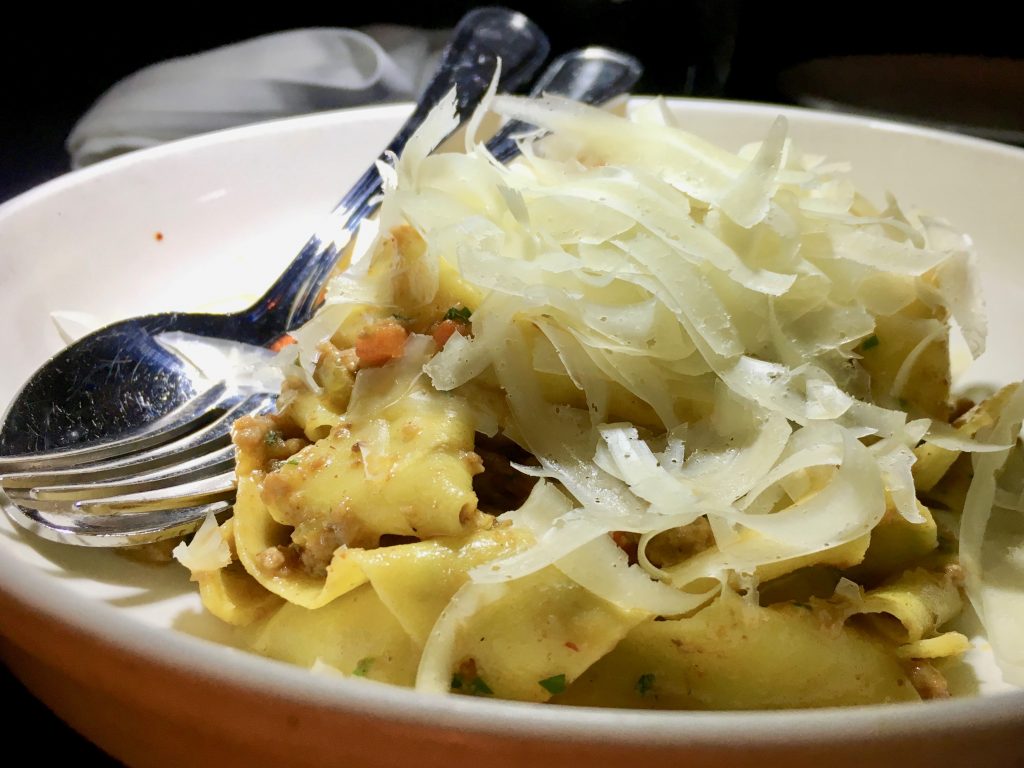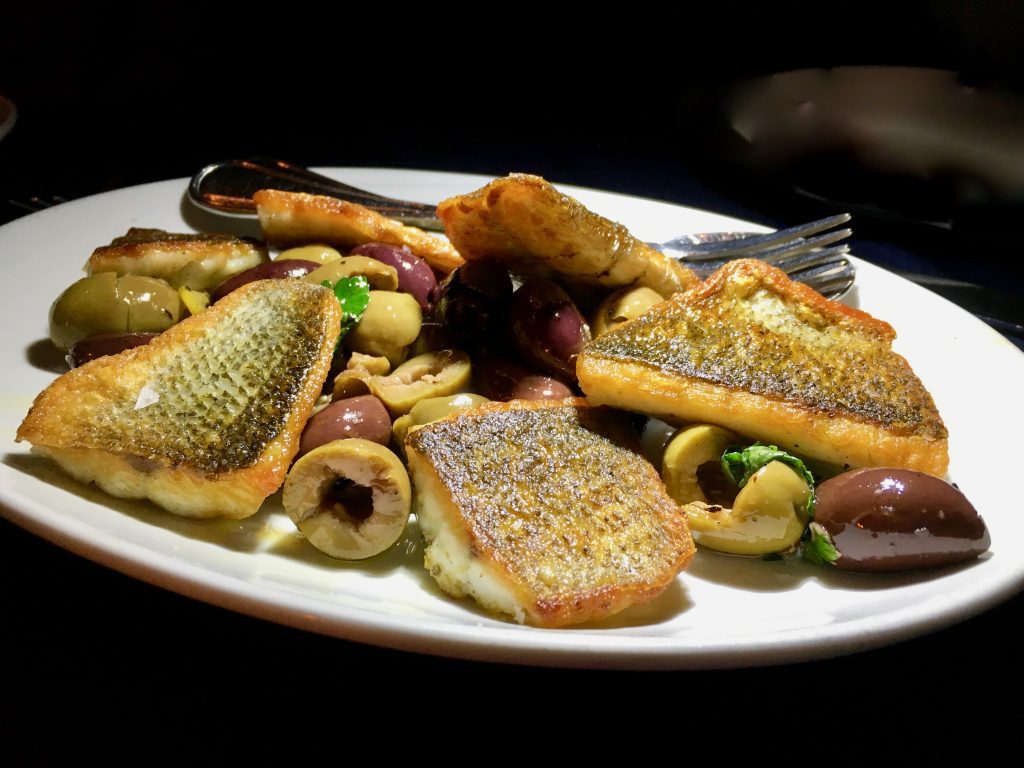 Of course, we ended (stuffed, by the way) with some treats for the birthday that I skipped as I was oh, so happily satiated the I couldn't eat another bite.
L'Artrusi is a restaurant that I'd highly recommend.
L'Artrusi
West Village
228 W 10th St
New York, NY 10014