After spending a day at The American Museum of Natural History (AMNH) seeing many exhibits including the newly opened Unseen Oceans, we slipped out to dinner at La Mirabelle before heading back for Randy Cohen's (original author of The Ethicist for The New York Times) interview with two fascinating museum scientists — venomous sea snail whisperer Mandë Holford and deep-sea evolutionary biologist Mercer R. Brugler — for his Person Place Thing podcast.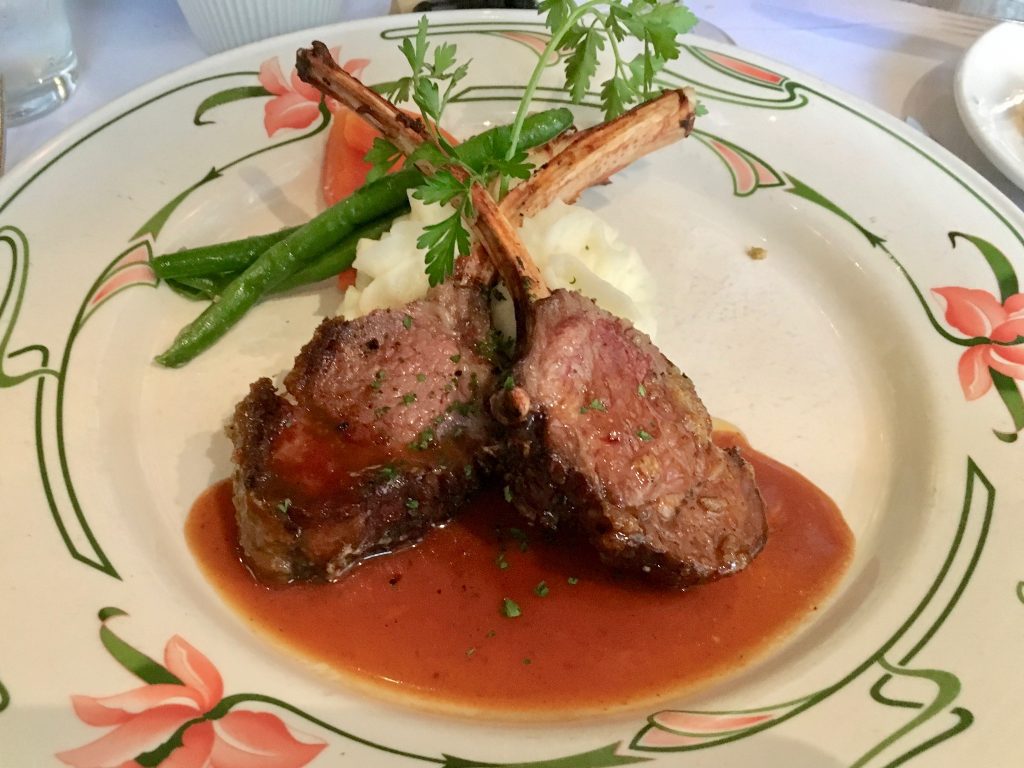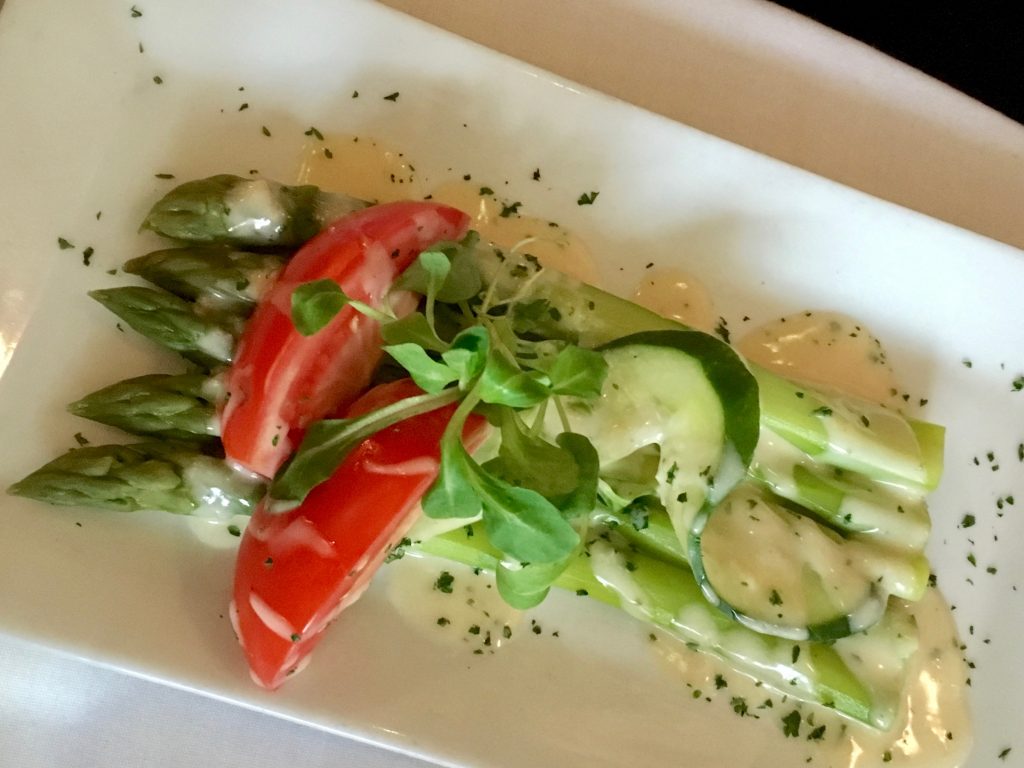 I would save a visit to the French bistro La Mirabelle for dining, not grabbing a bite between exhibits.  It's that good. And, to dine according to their menu, you'll each need to have an entree or two appetizers.
We quickly downed the tender asparagus in a flavorful vinaigrette, followed by perfectly cooked rack of lamb (photo shows it split in two) along with whipped potatoes, haricot vert and carrots. We then ran back to the museum for the fascinating interview.