I headed downtown to a press event at Ivan Ramen after seeing The Band's Visit on Broadway — the musical about the Egyptian Police Band mistakenly ending up in a remote Israeli village with no bus until morning and no hotel nearby. In this based on a true story, the musicians are taken in by the locals. (Click here for review on Theater Pizzazz.)
The event at Ivan Ramen was to celebrate the November Anime NYC's Ramen Summit, a dedicated celebration of Japanese animation and culture. Ivan Orkin, a Long Island Jewish guy who's the man behind Ivan Ramen, sat with us and shared his story of living in Japan and opening a ramen shop there before returning to NY to open Ivan Ramen Slurp Shop at Gotham West Market.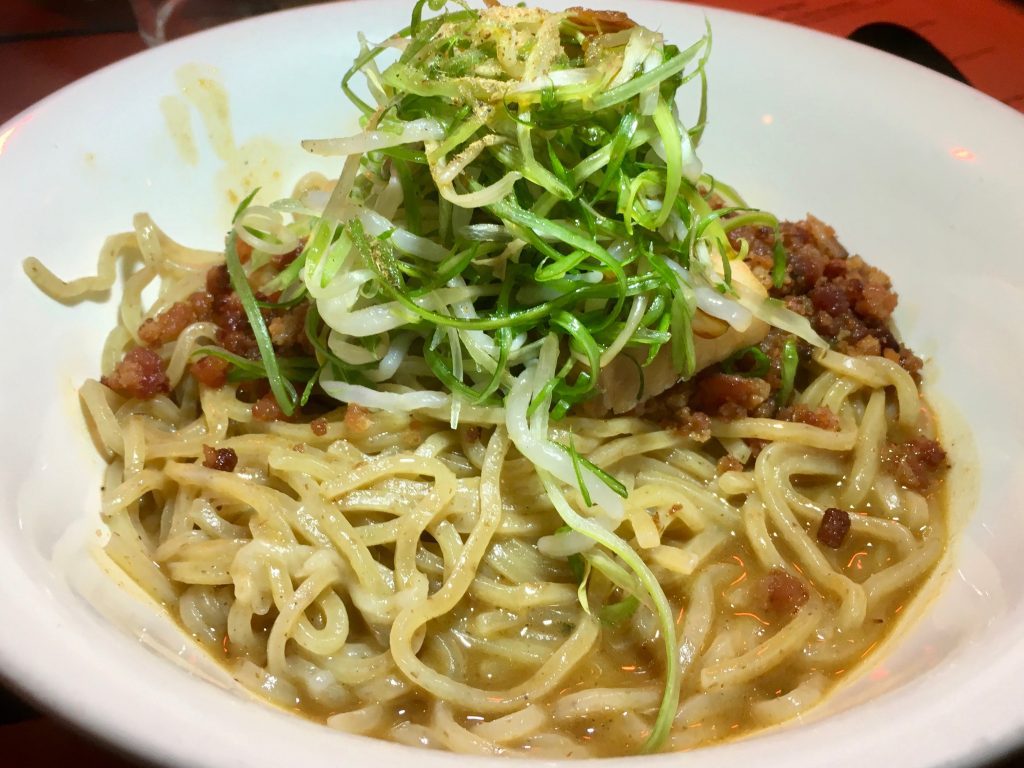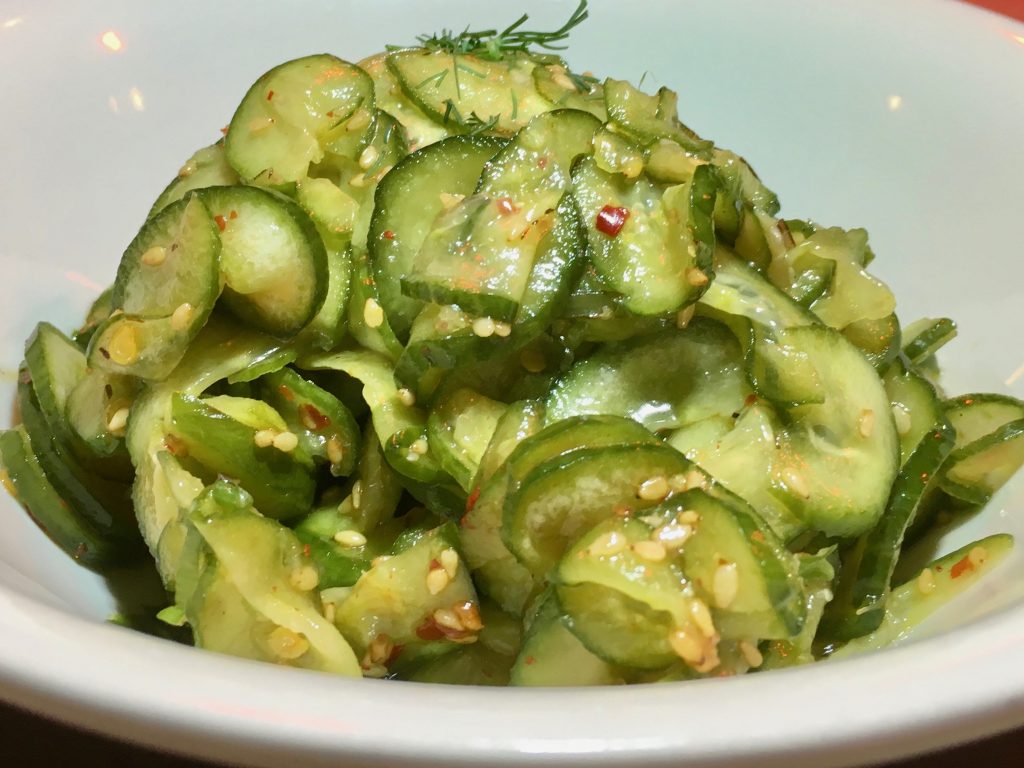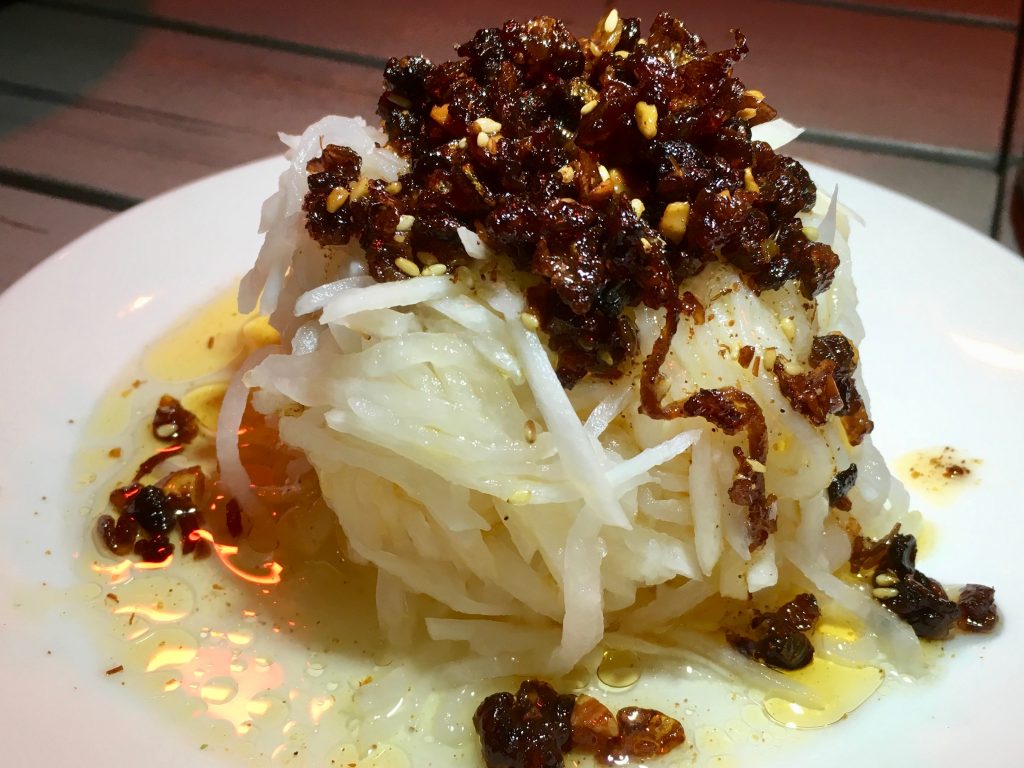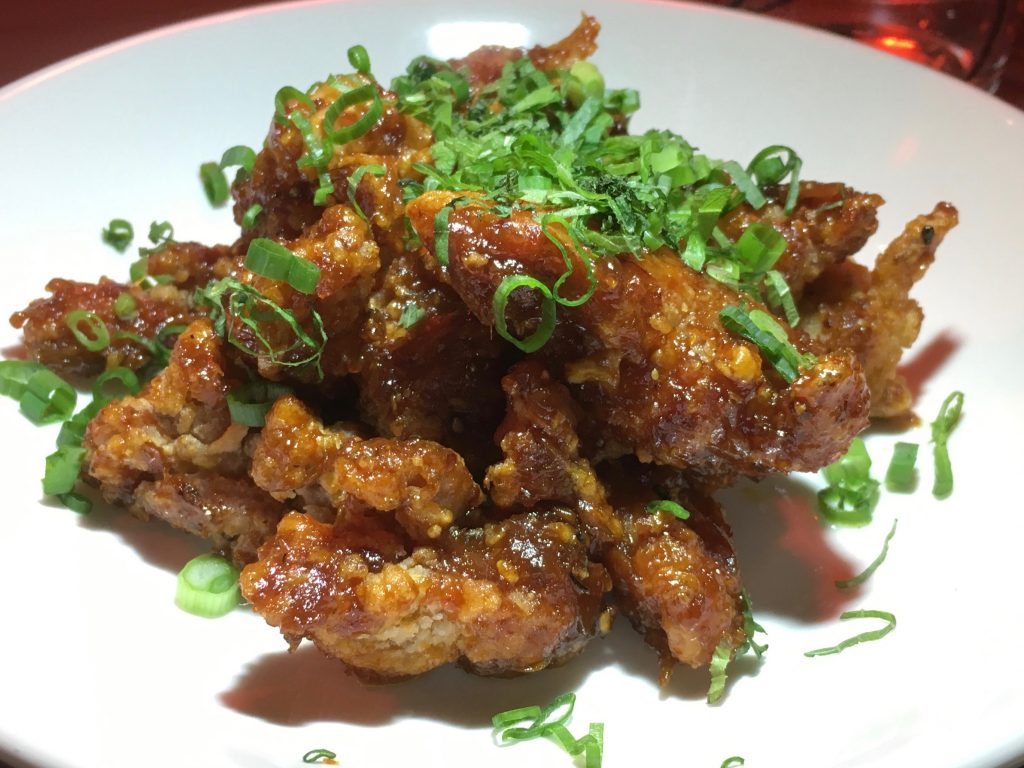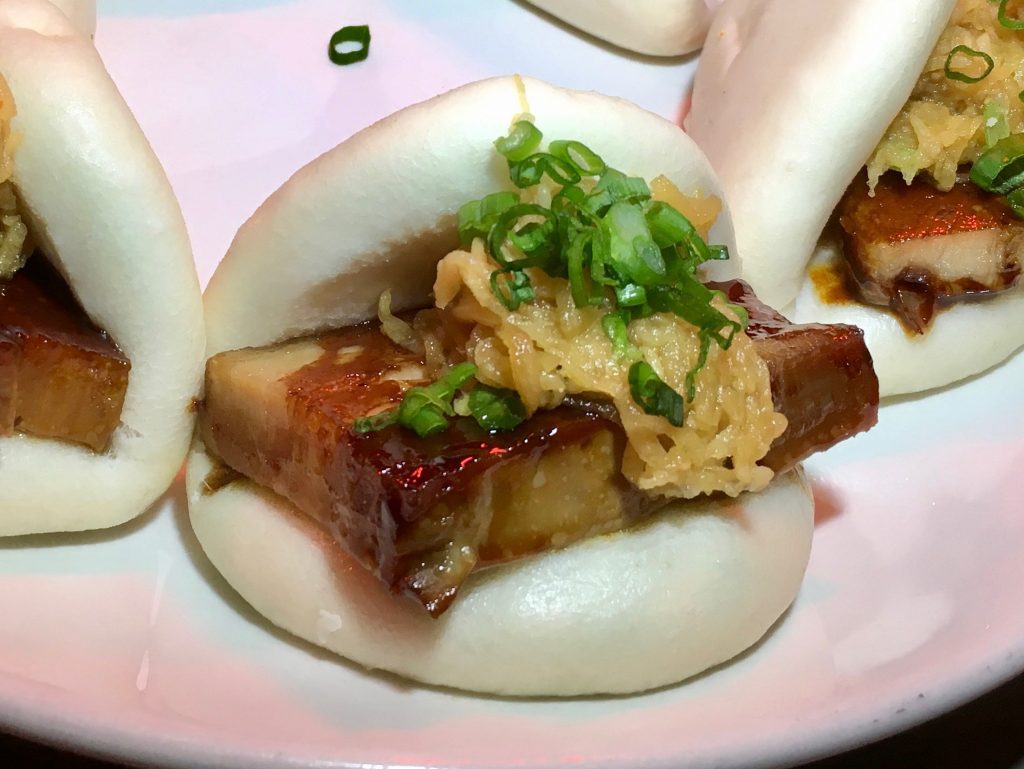 All the rave is always about his ramen, but I found his appetizers amazingly delicious and unusual. My favorite is shredded pickled daikon topped with dried shrimp + scallop chili oil ($10)! We also sampled the steamed pork buns soy-mushroom glaze, pickled daikon ($10), the spicy kyuri pickles ($5) of Persian cucumbers, spiced rice vinegar and dill, chilled braised Chinese broccoli ($9) with crunchy puffed rice in a pickled garlic vinaigrette.
We also tried the crunchy Japanese fried chicken with toasted garlic caramel, togarashi and a cooking shiso ranch dressing for dipping ($13) the miso-roasted cauliflower with ($12) shio-koji butter, fresno chilis and sprinkled with bonito and the tofu Coney Island with the flavor of a frankfurter with its miso mushroom chili, yellow mustard and scallions.
After eating all the above mentioned hot and cold appetizers, we were offered a bowl of ramen. I selected the triple pork, triple garlic mazemen with tonkotsu broth, pork belly two ways and whole wheat noodles. Don't tell Ivan, but I found the ramen a bit too salty for me. When I return, I will again pig out on the amazing apps and leave the ramen for others.
Ivan Ramen
Lower East Side
25 Clinton Street,
New York, NY 10002
(646) 678-3859