I stopped in my tracks, noticing the "Grade Pending" in the window of Merakia, a fairly new Greek restaurant in my hood. Thanos, one of the owners, assured me that the grade was from a broken pipe under the bathroom, not the sanitation of the kitchen. (Last I checked they had an "A" grade!)
We took him for his word and decided to grab our late-night bite there. Thanos offered us cocktails, I started with the King Agamemnon made with Jack Daniels Blue (their play on an Old Fashioned), my dining companion the Aristotle daiquiri ($17 each).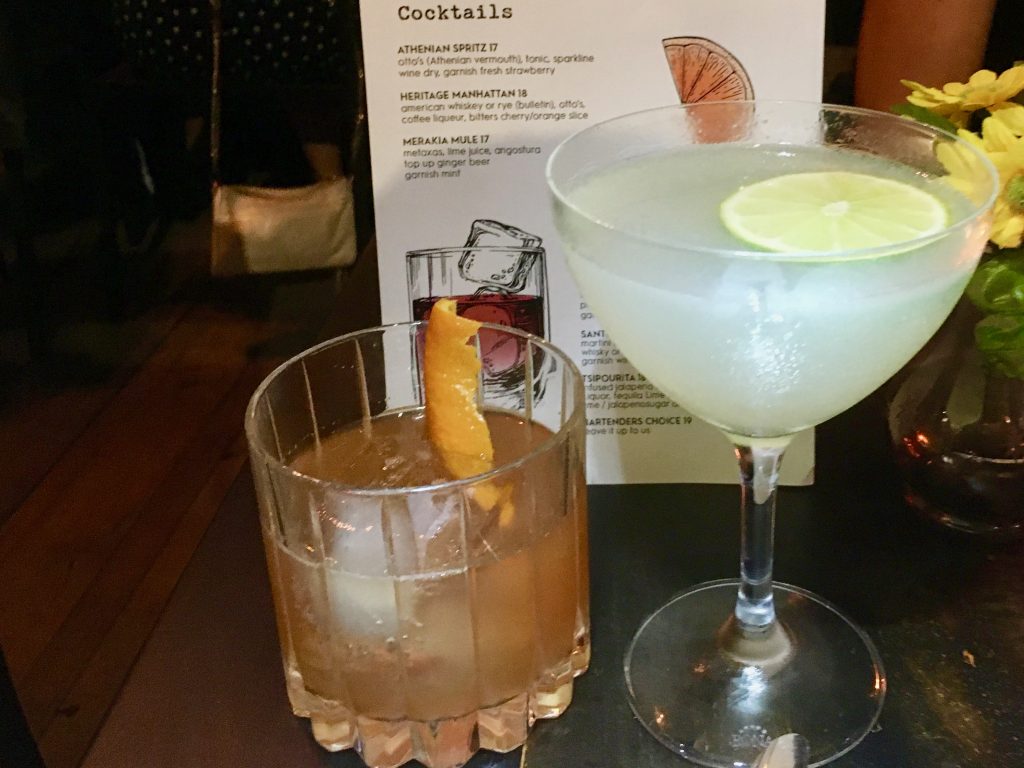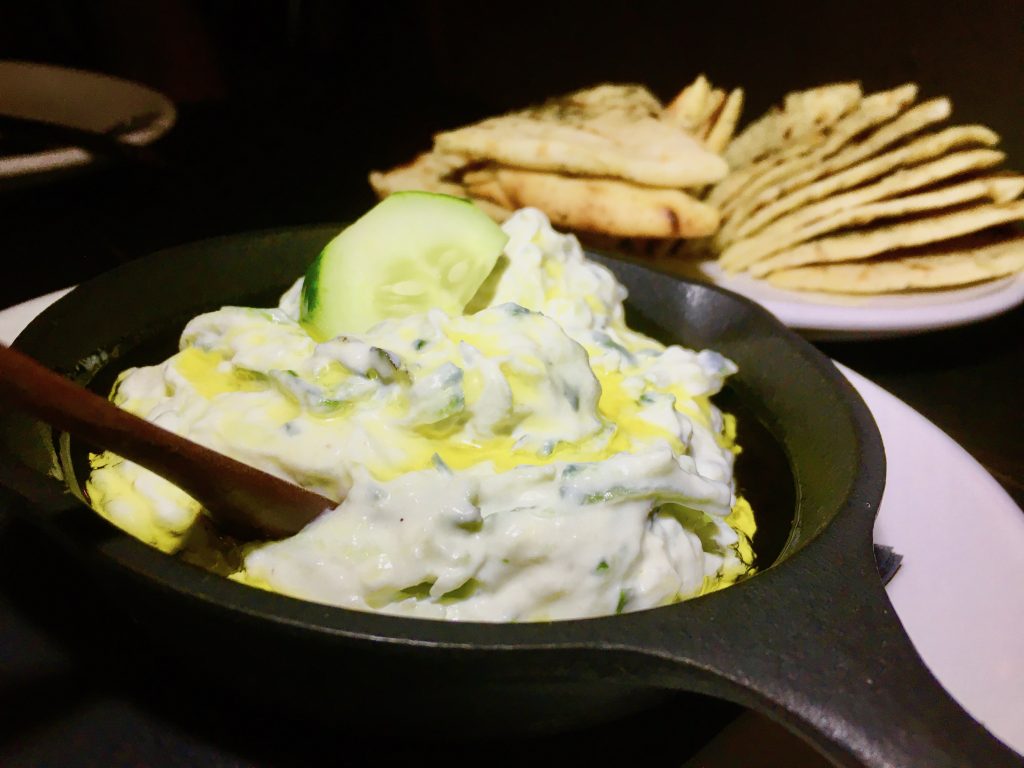 We shared their tzatziki ($10) that came with a huge amount of warm pita triangles, not the ridiculous three slivers served at Milos Wine Bar .
I asked Thanos whether it was possible to sample a smidgeon of their dancing lamb that I had read about. The menu suggests ordering this chef's custom cut of lamb, topped with crispy, crackling skin from 7 – 8:30, the time we were there. He gave us some to try.
We ordered the rich and satisfying vegetable moussaka (the classic Greek "lasagna") replete with bechamel, eggplant, zucchini, potato, melted cheese and onions ($28). I'd recommend.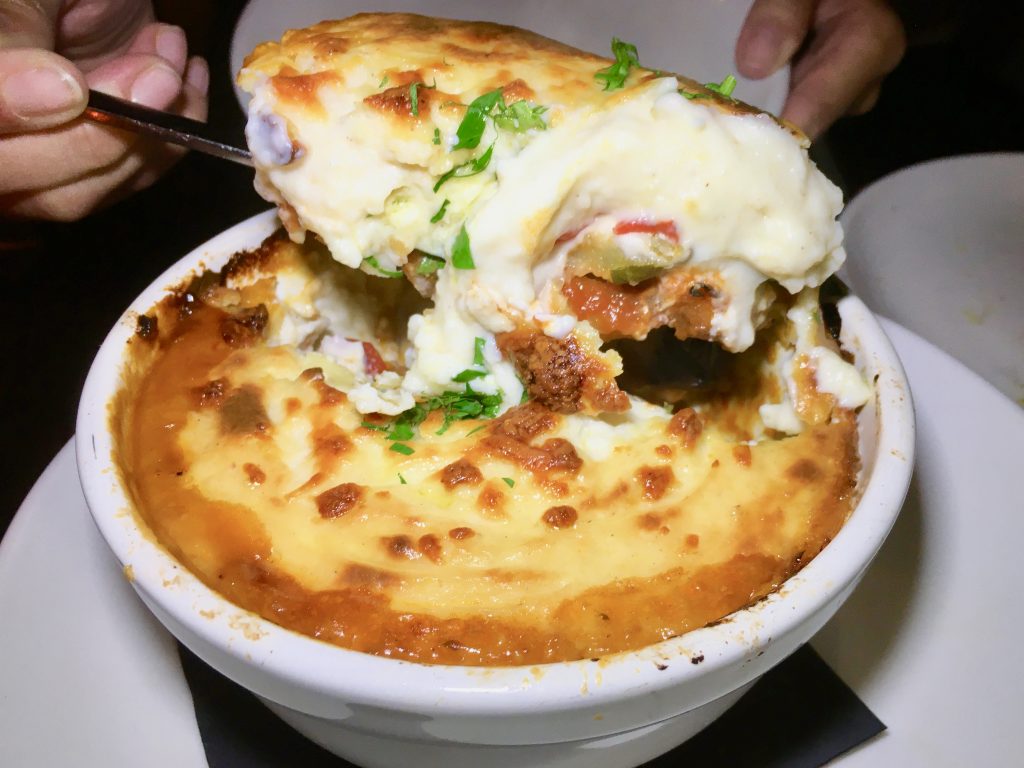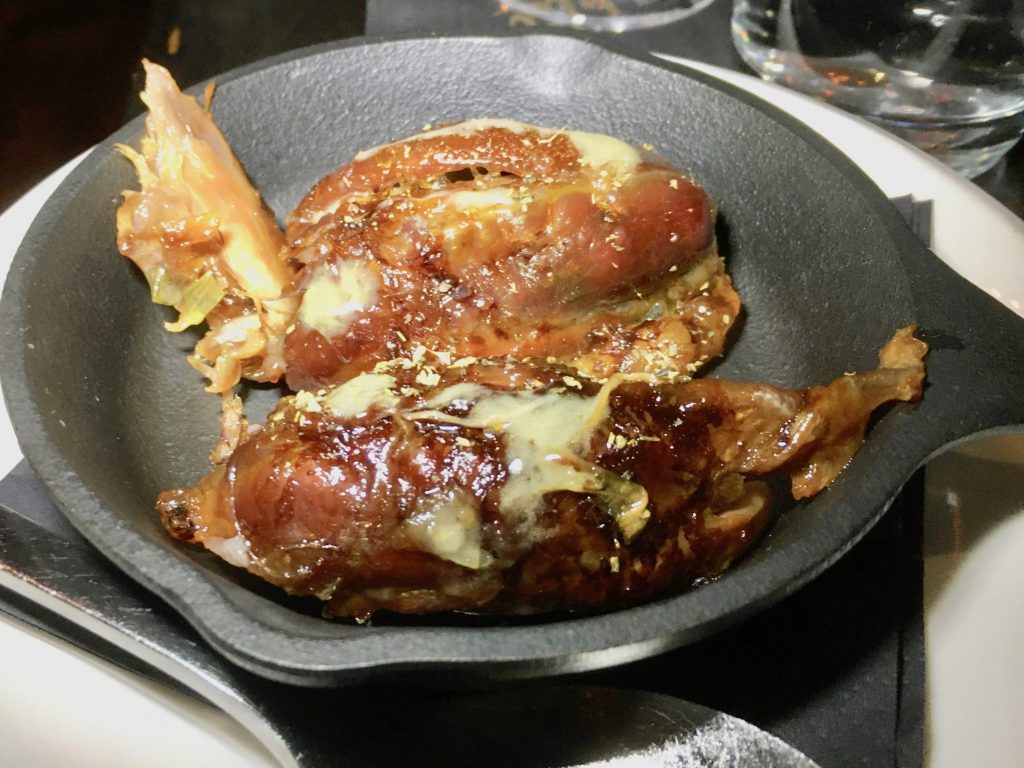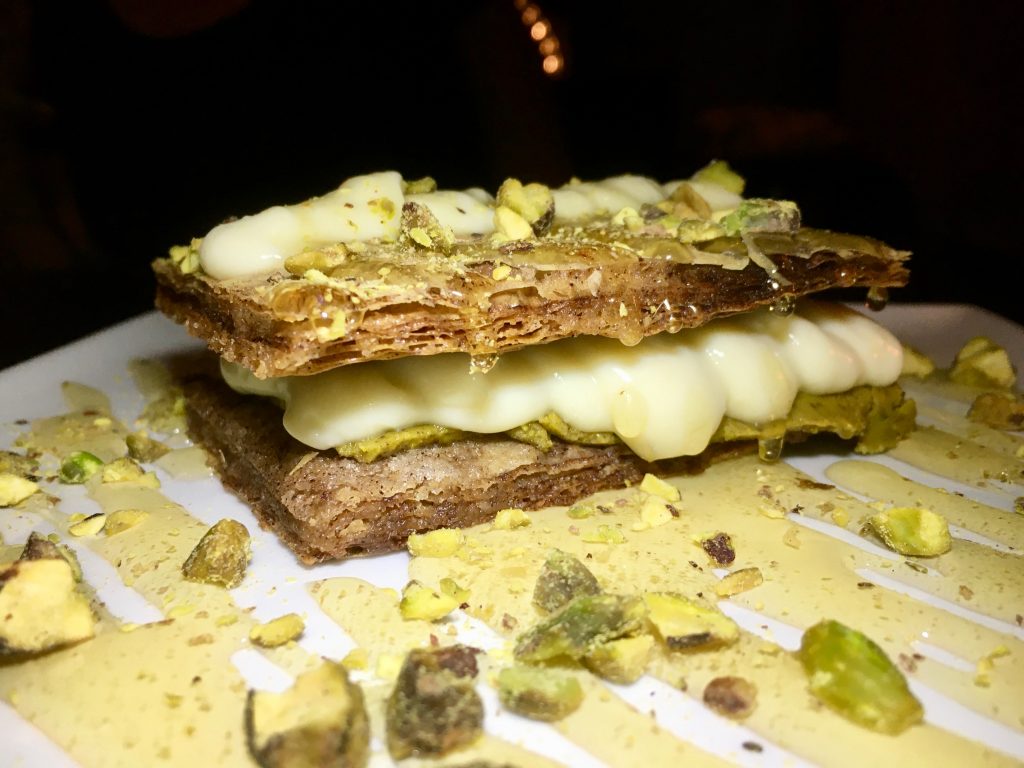 Thanos sent out their amazing baklava mille-feuille with toasted phyllo, layered with creme and drizzled with pistachio praline. A must-try.
Merakia
Gramercy-Flatiron
5 West 21st Street,
New York, NY
(212) 380-1950