Like many other New Yorkers, I headed to Hudson Yards following the buzz. This night, I had tickets to the Soundtrack of America at The Shed — their new arts center — and wondered whether we could find a casual affordable bite before the concert.
We narrowed our options to the Milos Wine Bar and Mercado Little Spain. The former's a casual version of Estiatorio Milos, the pricy Mediterranean seafood restaurant the latter from Chef José Andrés and the Adría Brothers. We found the Mercado, located on the street level,  too chaotic, crowded and noisy. If we wanted a seat, we'd almost need hover to get one.
Milos Wine Bar, on the fifth floor, was the opposite. Quiet and elegant with a grand circular staircase to the sixth floor to its sister restaurant. We were seated at a white-tablecloth covered table near the front window. After sampling it, we opted for a reasonably priced glass of Robola of Cephalonia, a crisp Greek wine ($7.50 for 4 ounces) from their about 100 varieties. And then we chose a few of their plates, all meant to be shared.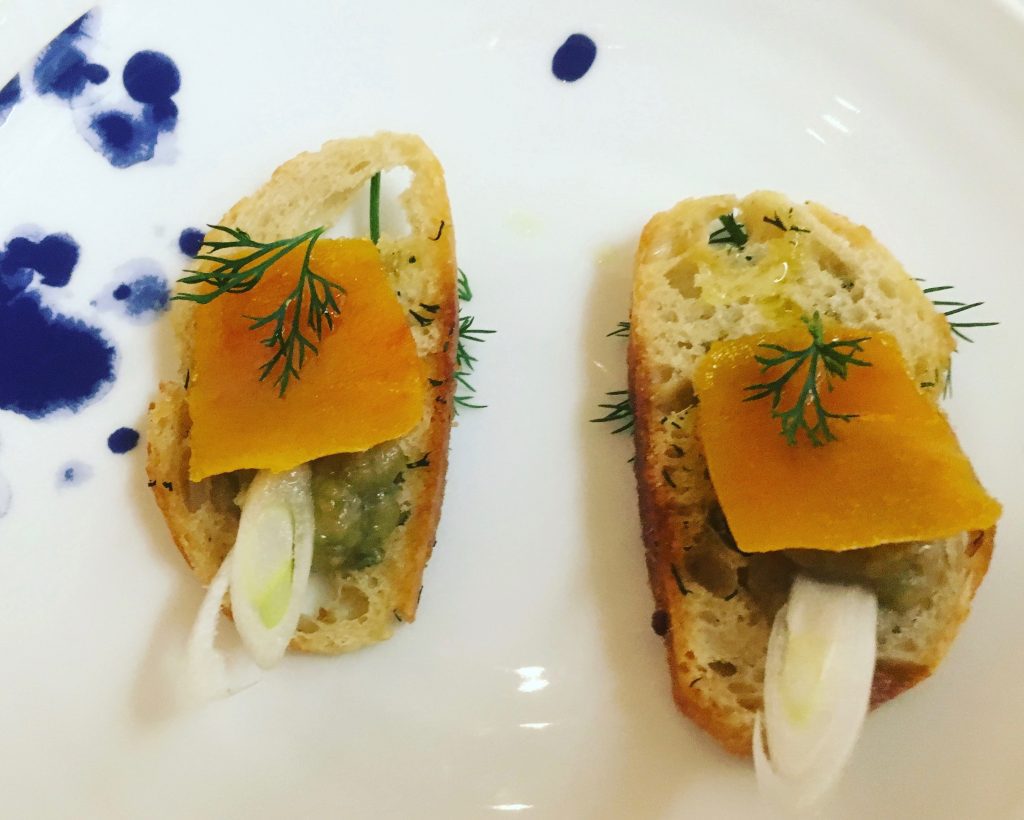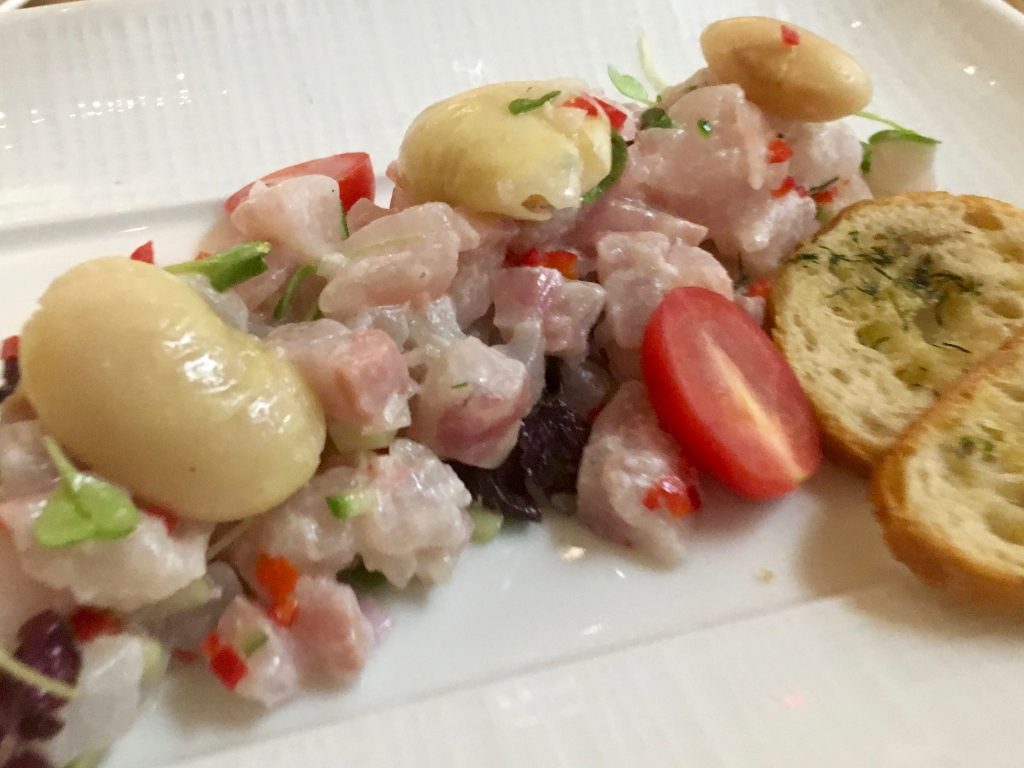 The Loup de Mer Ceviche ($10) contained fresh herbs, three  (yes, only three as I counted them) Gigantes beans and a sprinkling of feta. Next came the avgotaraho ($12), botargo on crostini with eggplant salad. One look and we sent back the two minuscule crostini topped with a soupçon of eggplant and a one-inch square of smoked salmon. Ridiculously overpriced.
The spreads are the most reasonable, only $5 for a big scoop. They don't, though, provide enough bread to eat it. Each spread came with 2 tiny pita triangles. If you ask for more, they then charge you $2.50.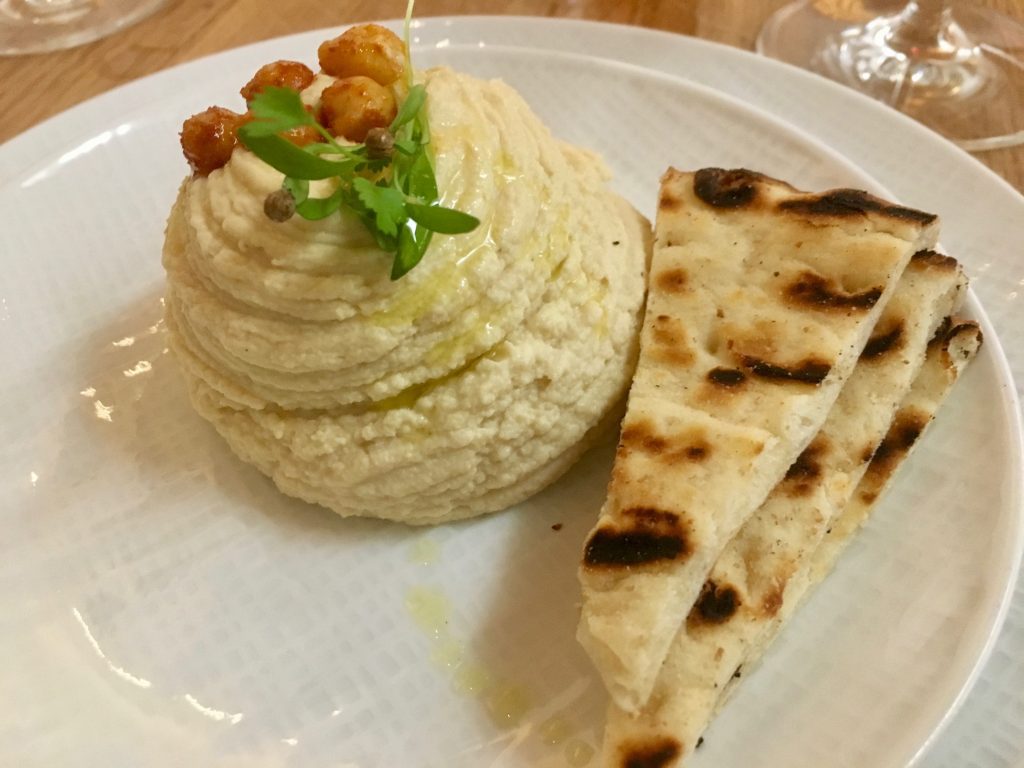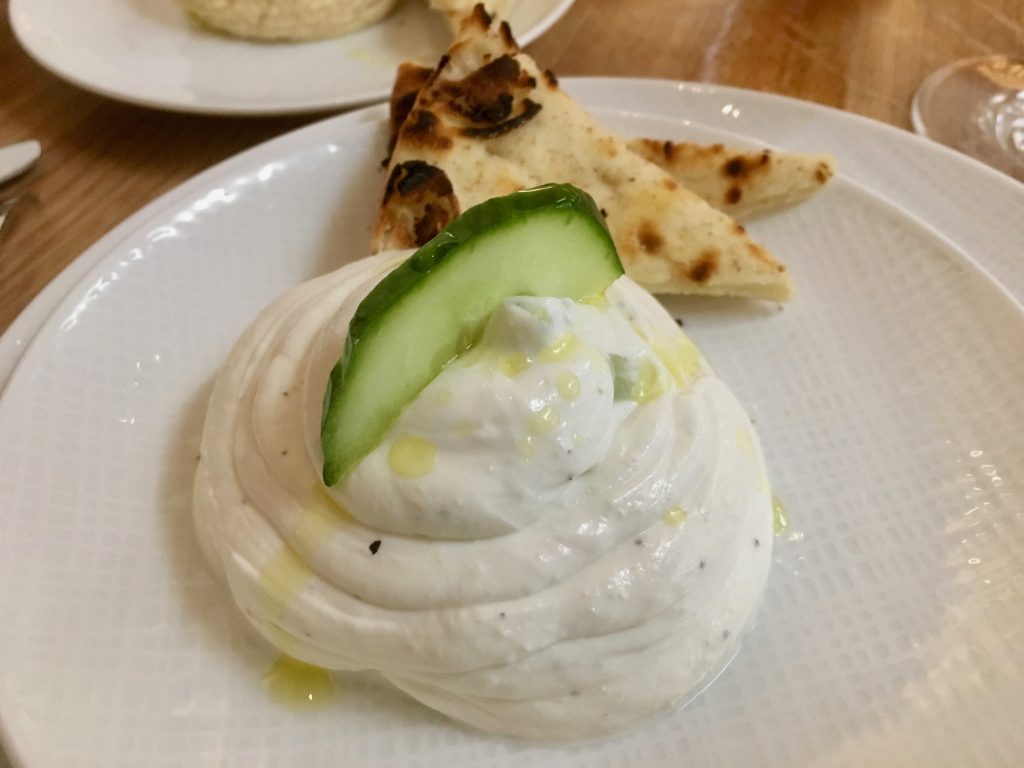 I'm glad I experienced Milos. The same for  The Shed.  We walked in looking for empty seats as it was general admission for the concert but there were no seats. Literally no seats. It is a standing venue. We made it half-way through the concert. My body is in no shape to stand for 2 hours listening to a concert, no matter how good.
I would though recommend Milos for a lovely place to enjoy a glass of wine and rest your feet from a day at the Yards.
Milos Wine Bar
Hudson Yards
20 Hudson Yards,
500 West 33rd Street Fl 5, New York, NY
(646) 907-1970
https://www.hudsonyardsnewyork.com/food-drink/milos-wine-bar