(Written before COVID-19 quarantine) Off we went to dinner at Gnocco, after seeing A Fine Line, the documentary that explores why less than seven percent of head chefs and restaurant owners are women when traditionally women have held a central role in the kitchen. It's a tribute to Val James from her daughter Joanna James with perspectives and experiences of Chef Dominique Crenn, Lidia Bastianich, April Bloomfield, Barbara Lynch and others.
After the movie, we headed to the East Village to Gnocco, an Italian restaurant spotlighting Emilia-Romagna culinary traditions The restaurant will be celebrating its 20th anniversary in July. Gnocco has a unique electronic menu, allowing you to see each dish and suggested wine accompaniments. That was shared with us by Owner/Executive Chef Gian Luca Giovanetti.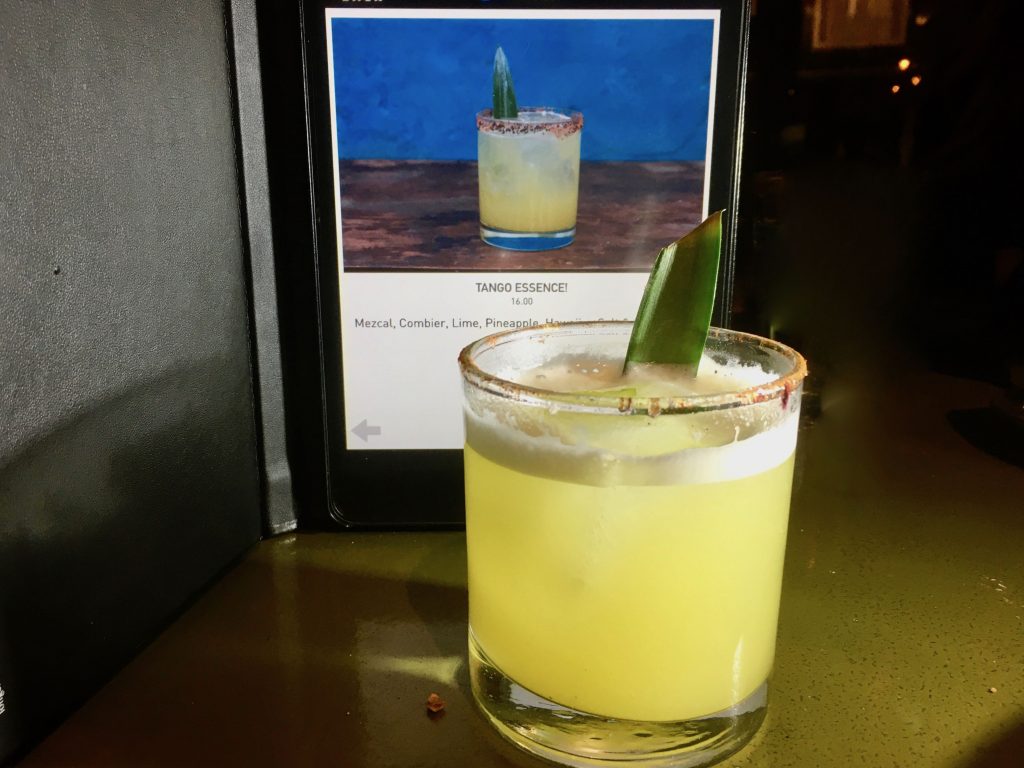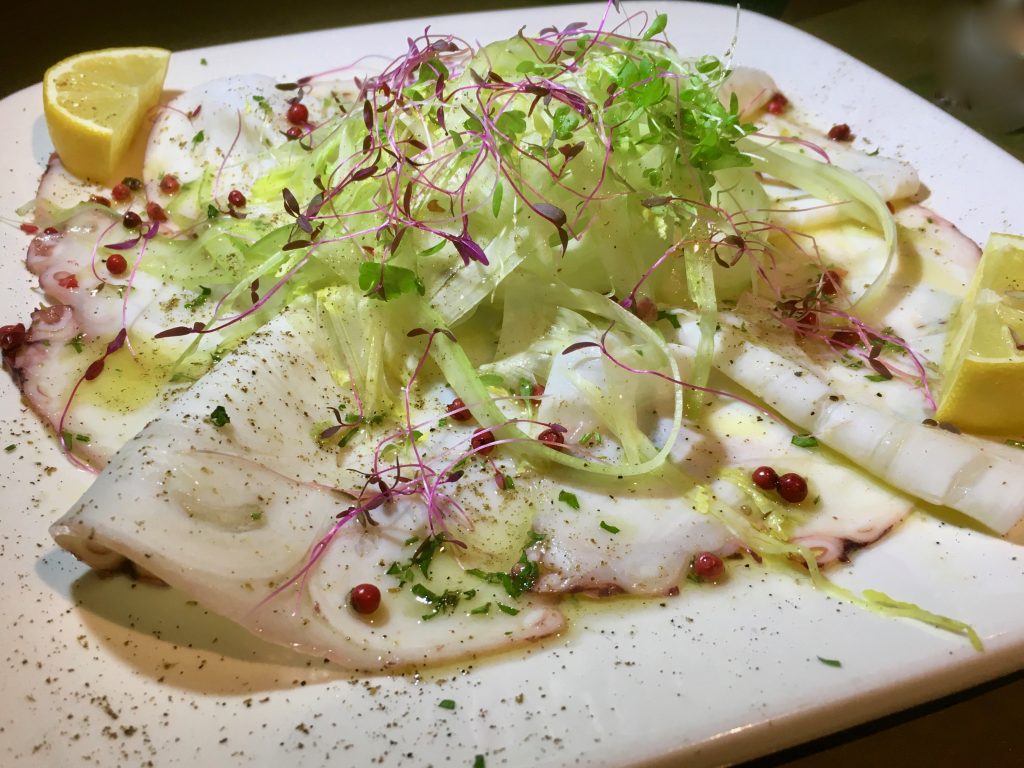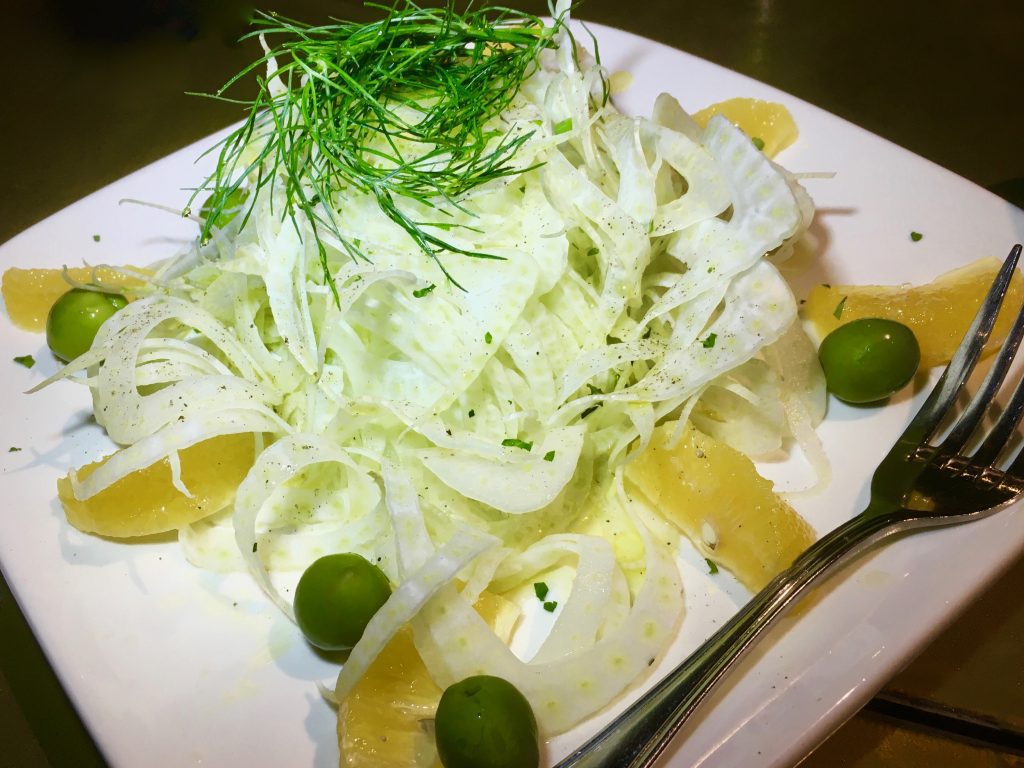 I began with a chili-salt rimmed Tango Essence ($16) with mezcal, Combier (an orange-flavored liqueur) and pineapple juice. Sweet, salty and spicy. Nice. (Photo behind the glass is on the electronic menu.) My dining partner had a glass of prosecco ($13).
As we were their guests, I wanted to be sure to select a variety of dishes. Our first was not-to-be-missed Carpaccio di Polpo. That's fresh octopus, that's been boiled, pressed then thinly sliced topped with pink peppercorns and lemon vinaigrette ($16) with a celery salad. With that, they poured us the crisp La Mesma Gavi ($15).
Next, we tried the salad of thinly sliced fennel with orange segments and green olives with EVOO dressing followed by their delicious thin crust Roman-style brick oven Margherita pizza ($17). A classic tomato and mozzarella 12-inch pizza topped with fresh basil that we enjoyed with a glass of Paladin Salbenaello ($14).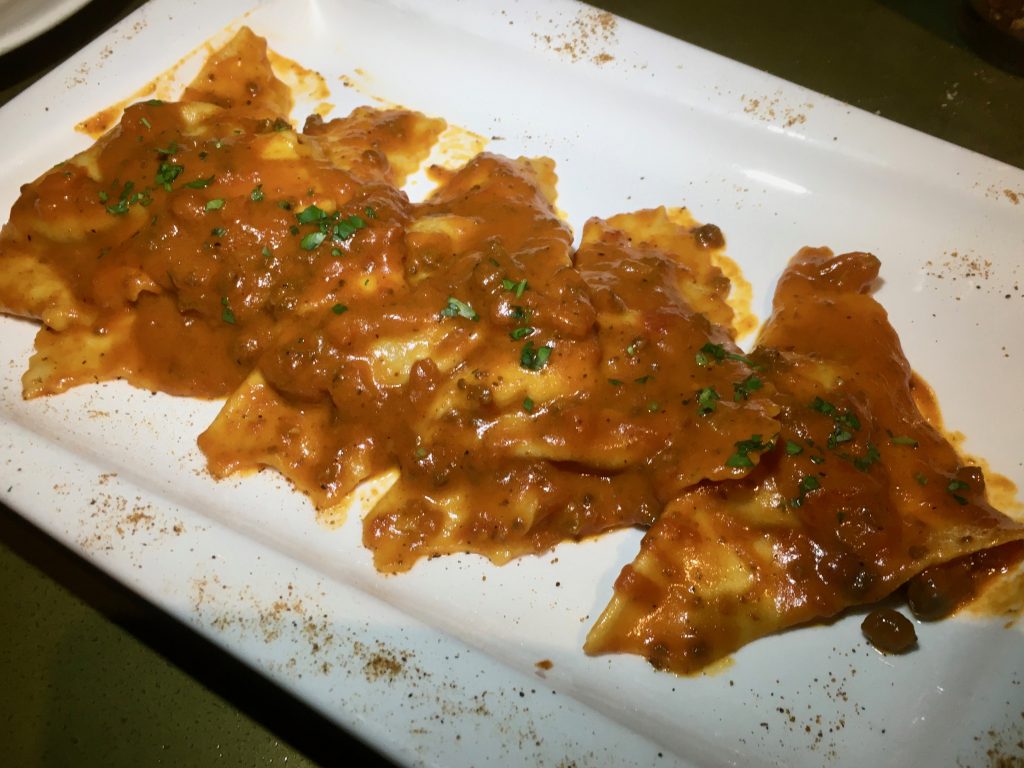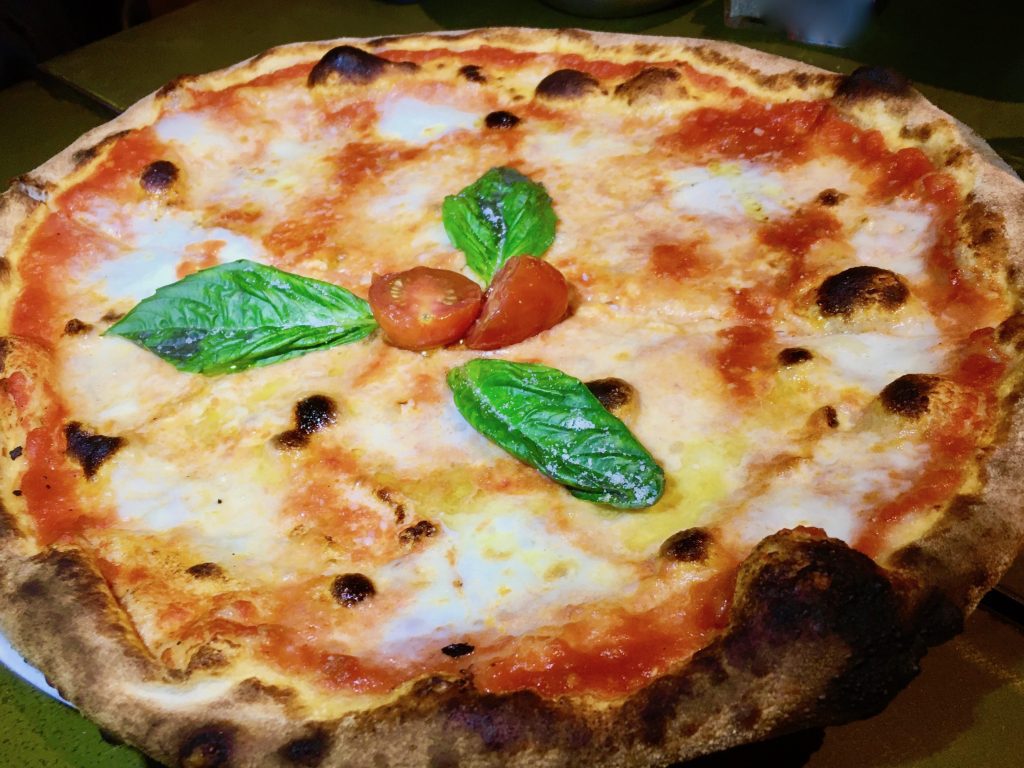 We then indulged in one of their rotating specials; triangular pumpkin-filled ravioli ($24.95) with beef ragu. Pumpkin lovers will enjoy as we did with the Chianti Biskero ($14). Our final main dish was the Branzino al Cartoccio with the fish steamed in aluminum foil bag along with shrimp, artichokes, sun-dried tomatoes, potatoes and grape tomatoes ($28) with a glass of Verdicchio dei Castilli di Jesi Classico Superiore ($14).
Although we were completely, happily satiated, we did indulge in their chocolate mint gelato ($9) and their Torta al Cioccolato e Caffé, a layered chocolate mousse ($10) and biscuit dessert.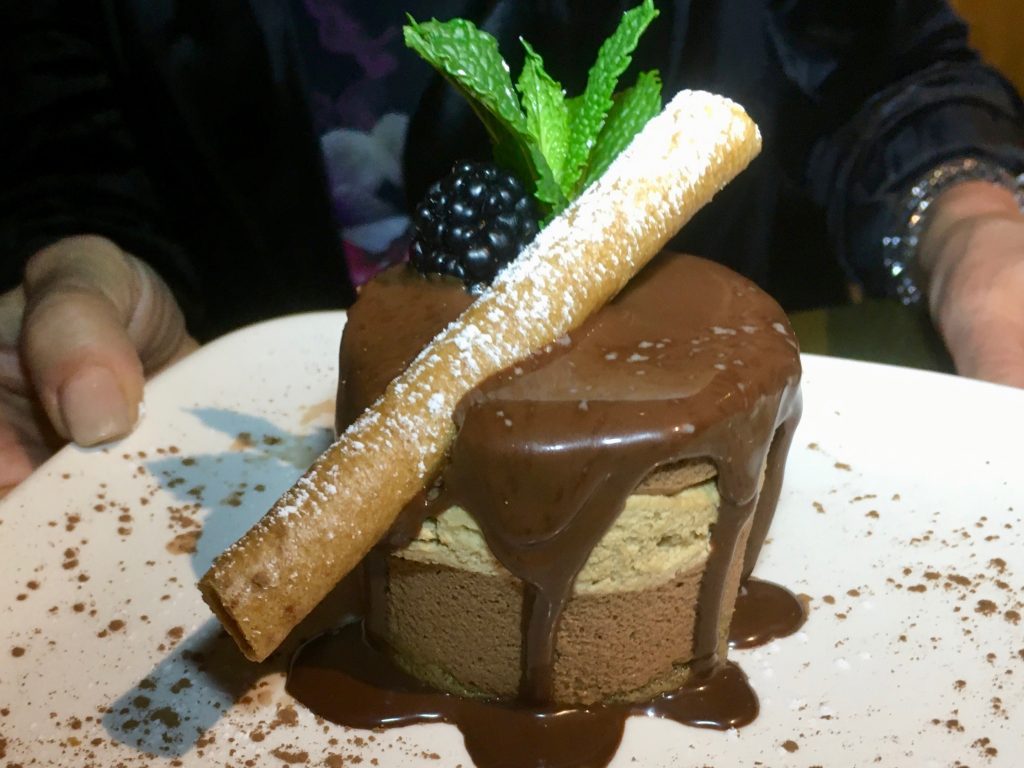 I recommend a visit to Gnocco.
Gnocco
East Village
337 East 10th Street,
New York, NY 10009
212.677.1913