For years I've been hearing raves about Via Carota just off Seventh Avenue in the West Village. My issue with the restaurant —like Buvette also by  Jody Williams and Rita Sodi — is they don't take reservations. That meant to not wait hours, I made a date to meet a friend there at 5 pm. By 5:30 there was a wait.
We started with the large oval nduja arancini (5 for $13 ). That's fried rice balls filled with spicy pork sausage and sitting on a sprinkling of grated Parmigiana Reggiano. These were better than the arancini I had when in Sicily.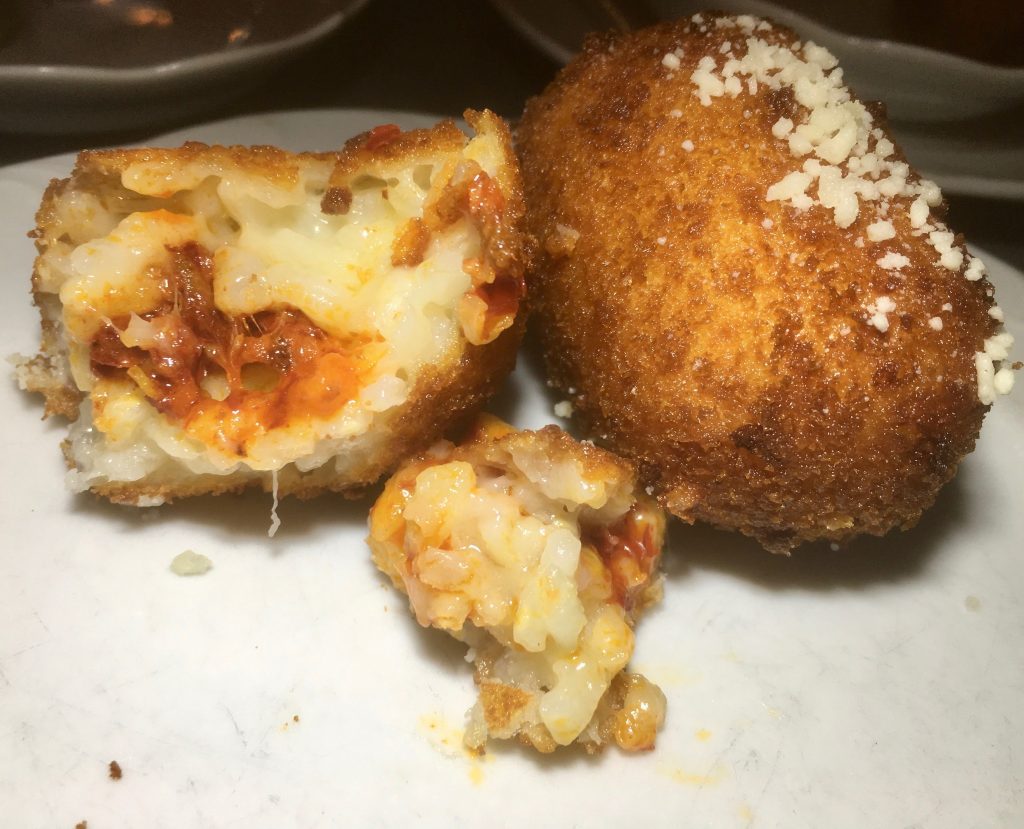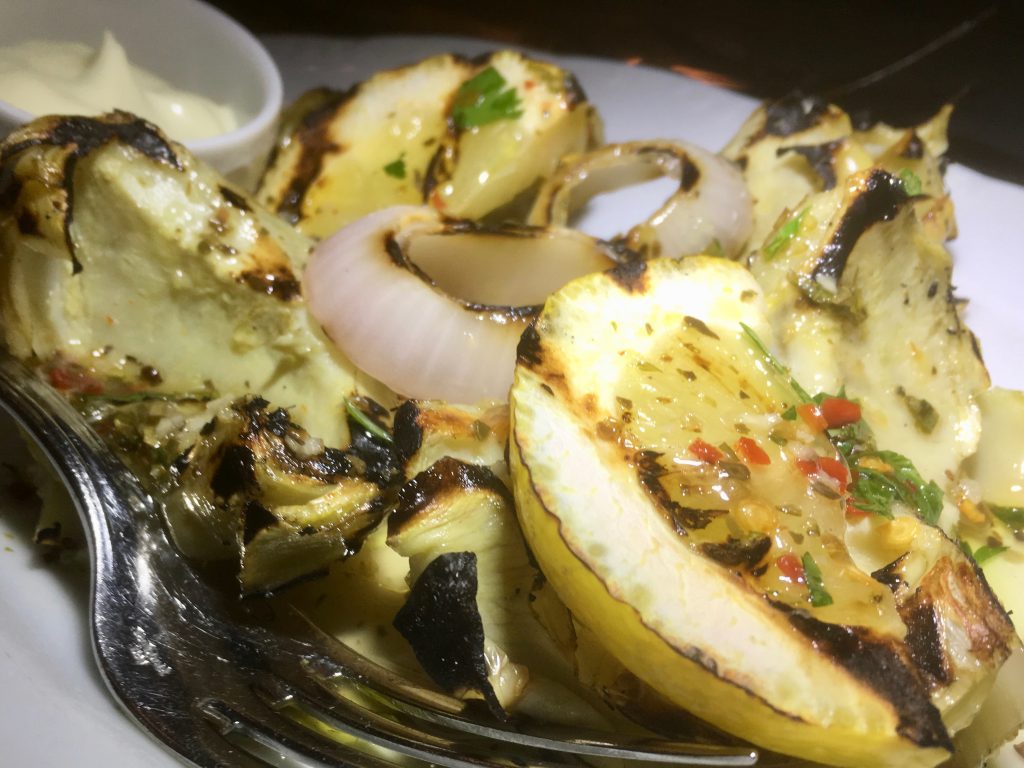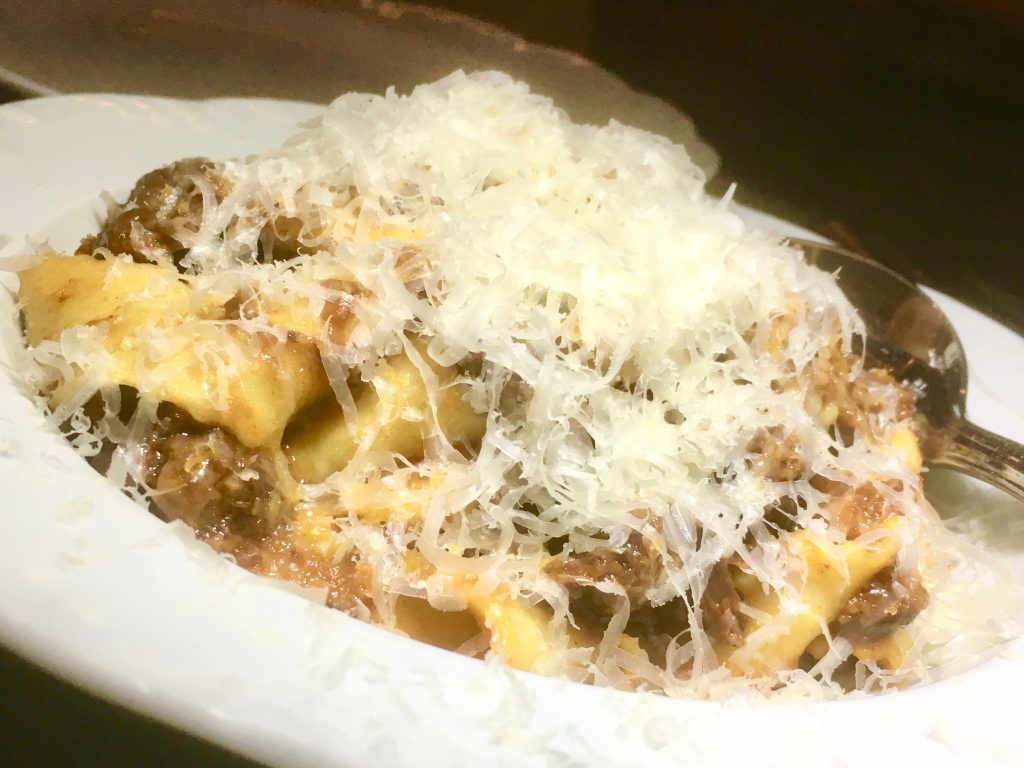 Next, we shared the carciofi ala Griglia ($18), their grilled artichoke hearts and onions, served with lots of lemon and aioli. We asked for some of their thick bread with an amazing crust to soak up the sauce.
Our pasta course was the pappardelle with wild boar ragu ($23) with perfect thick ribbons of pasta with a flavorful sauce with lots of boar chunks. Although I found the chunks of boar a bit tough, the flavor was wonderful.  I liked the wild boar sausage pappardelle better at Ristoro del Cinghiale. I, though, loved the rosemary and garlic coniglio fritto, lightly coated fried rabbit amazingly tender served atop Parmesan toast ($23). Don't miss that.
We also indulged in the perfect size dessert, the mini crisp chocolate cannoli ($10 for four) filled with cream, not too sweet, and dipped in chocolate and pistachios. In other words, perfect.
I highly suggest a visit to Via Carota, recommending you get there really early or be prepared for a long wait.