(Written and posted before COVID-19 quarantine) I had lunch at Sai Gon Dep, teeny the fast-casual Vietnamese place on Second Avenue that specialized in Pho. I went with a book club friend who lives in the hood before heading to my breast-sandwich (AKA mammogram) at Langone.
We both ordered the Sai Gon Dep lunch special of one roll + Pho with either lemonade or Thai ice tea ($15).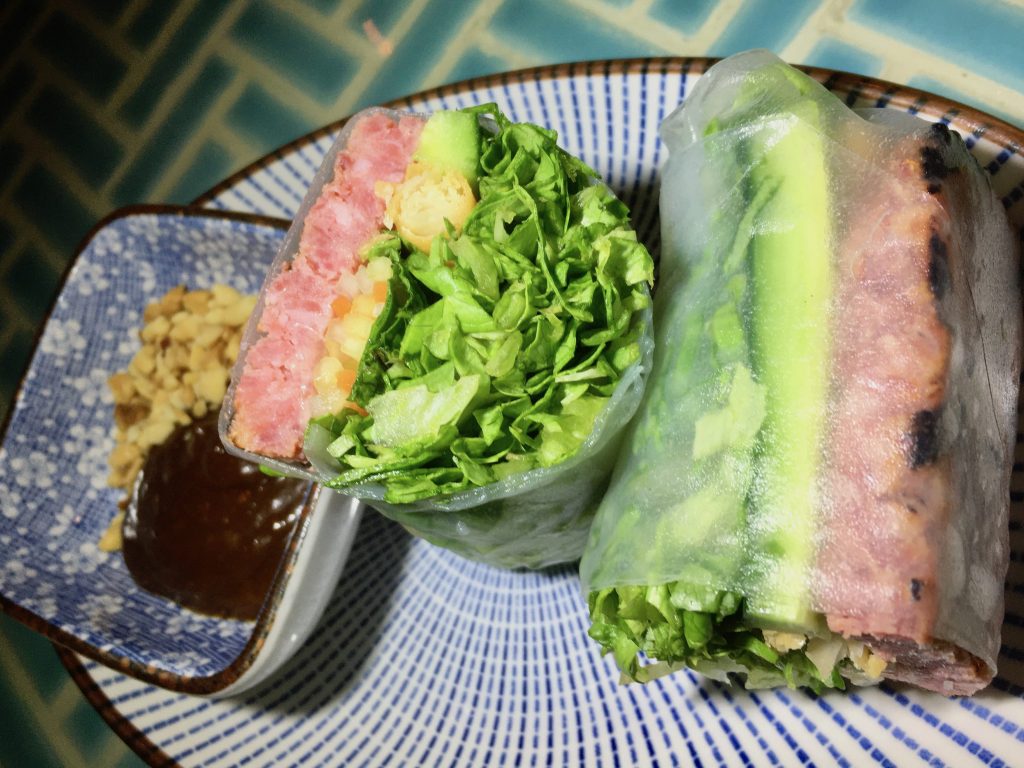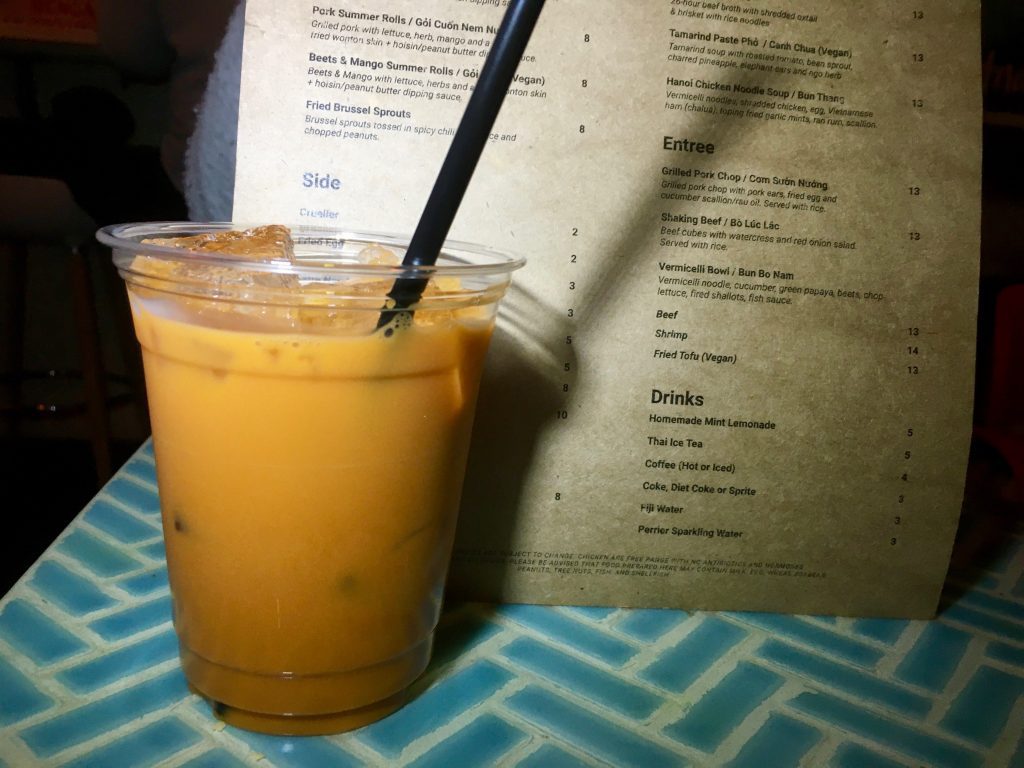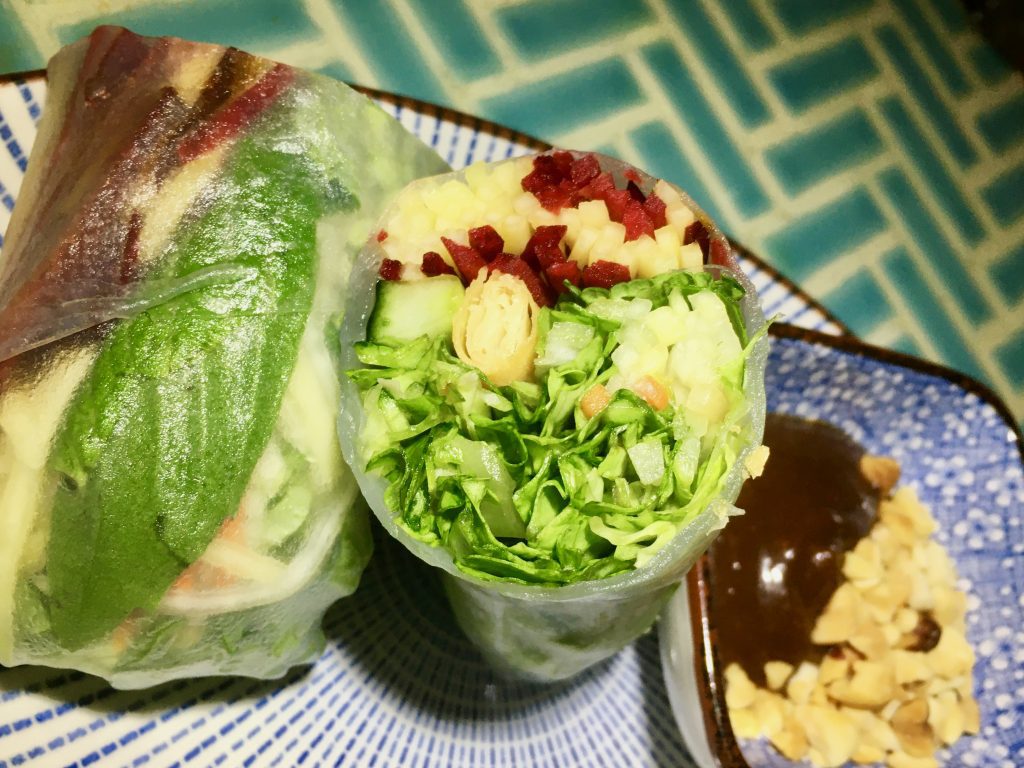 I chose the summer pork roll freshly made with grilled pork, mango strips, lettuce, fresh herbs and a fried wonton skin all wrapped in fresh rice paper accompanied by chopped peanuts and hoisin sauce for dipping. Almost a meal in itself. Rosemary, my dining partner who lives in that hood, chose the vegan beet and mango summer roll with beets replacing the grilled pork.  She had the lemonade, while I tried the Thai ice tea made with condensed milk, which was too sweet for me.
We both ordered their chicken pho – chicken bone broth with shredded chicken, lots of rice noodles and an egg yolk.  All the poultry is brought in daily from BoBo Chickens in upstate New York. Before the soup was served, our server placed a plate with fresh basil leaves, bean sprouts and "chicken sauce" to add a bit of spice to our soup.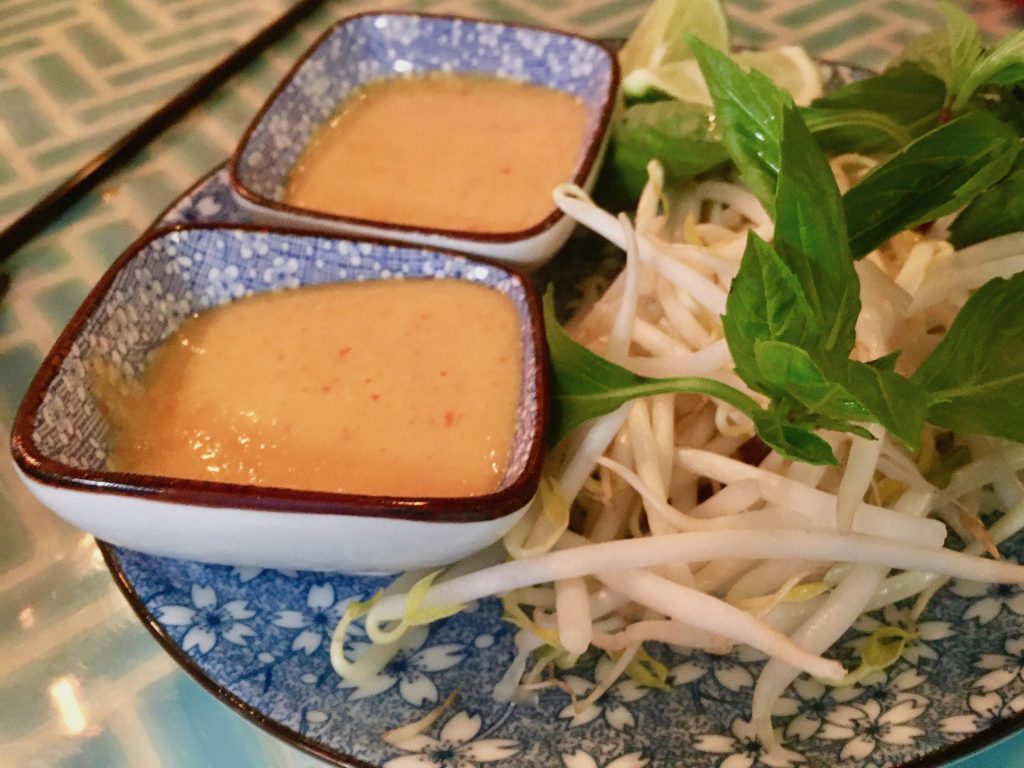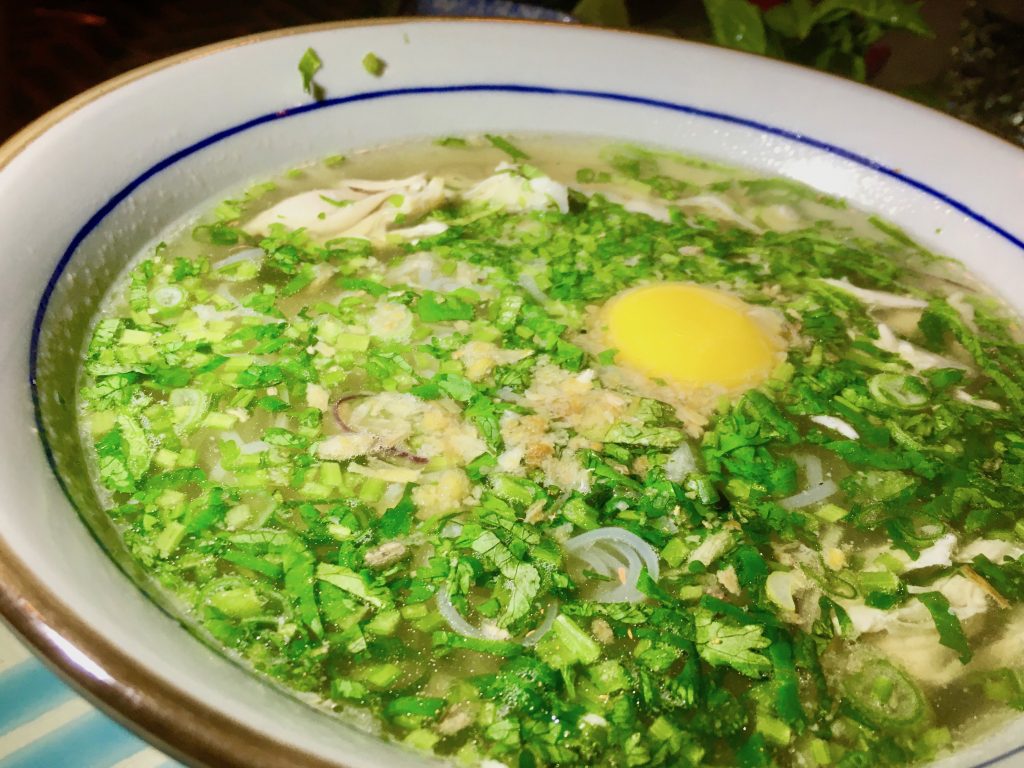 I do recommend stopping by Sai Gon Dep when you're in the hood, as it's an inexpensive place to get good Vietnamese food.
Sai Gon Dep
Murray Hill
719 2nd Avenue
New York, NY
212.818.1188