Returning to Estiatorio Milos during restaurant week, I dined with a couple of friends enjoying their fabulous bargain of a 3-course lunch for only $26.
A server stopped by our table, poured some EVOO and then snipped fresh oregano into the oil for us to use with the chewy-crust bread while we perused the menu.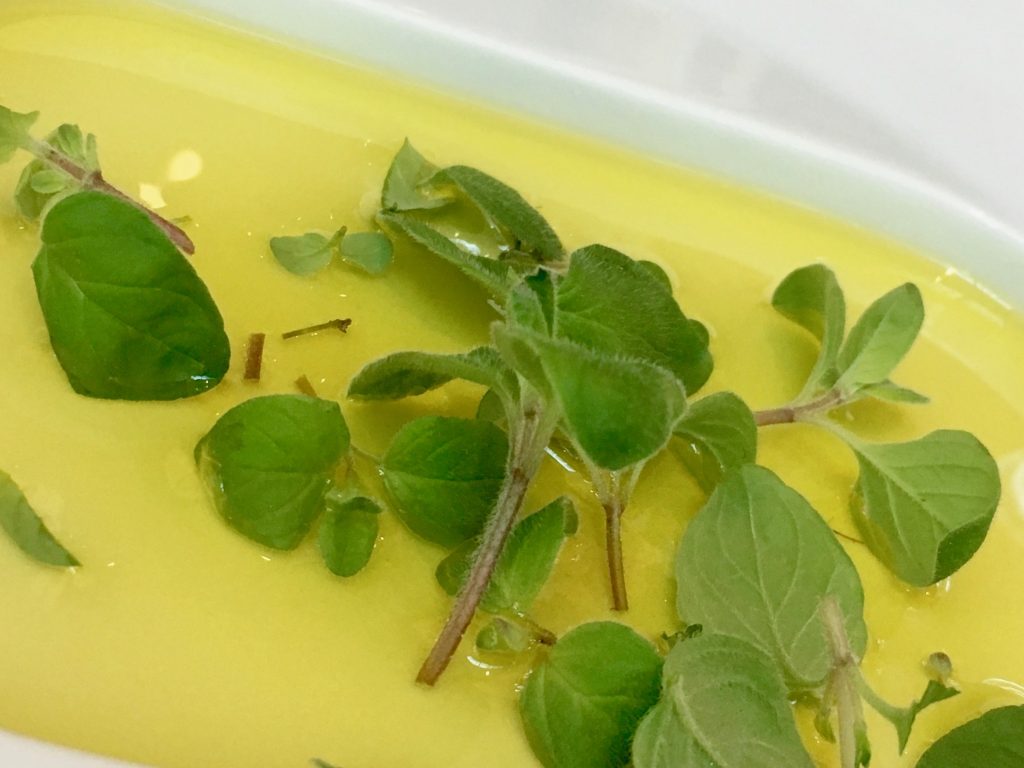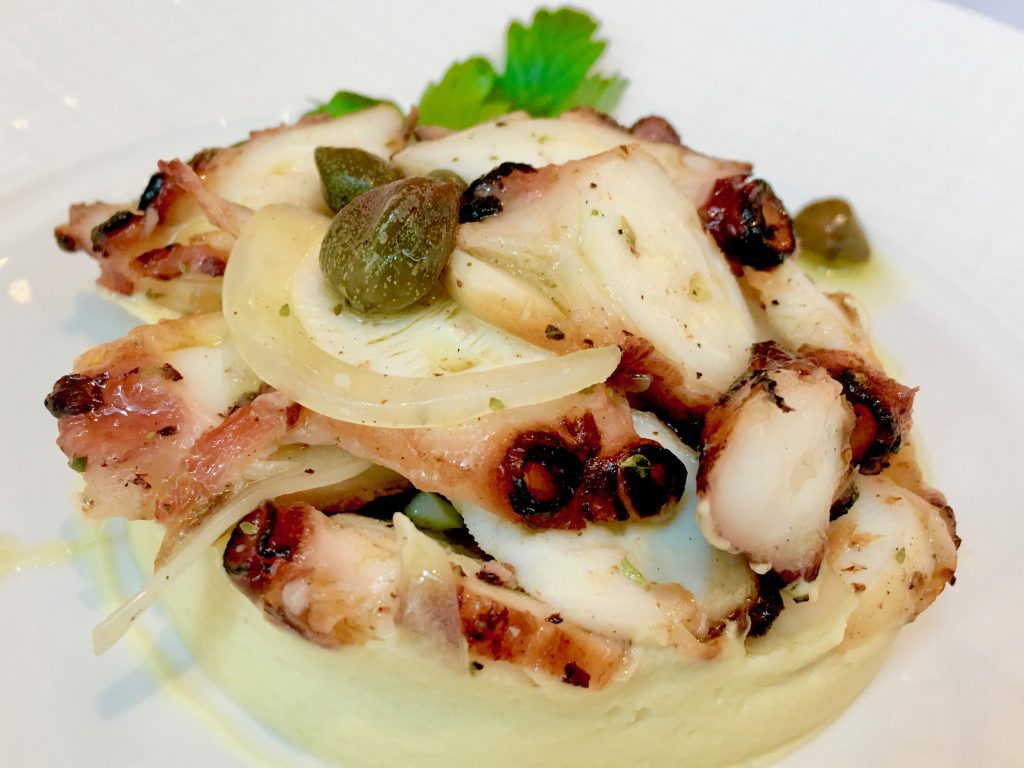 I started with a serving of grilled sashimi quality sliced Mediterranean octopus over pureed yellow split pea fava.  I nudged my friend, who said she didn't like the cephalopod, to sample it. This tender-cooked octopus changed her mind. Yes, that good.
Her portion of lightly coated and fried RI calamari was also worth the visit. Our other dining partner had the simple romaine salad with Manouri cheese and Milos' special dressing.
I followed with tender grilled Icelandic arctic char with white beans; one had a tuna burger topped with daikon radish salad and lightly fried zucchini sticks; while the only disappointment was the Askakomakaranada of deep-sea Bay of Fundy lobster over pasta. The lobster was fresh and flavorful; the pasta overcooked.
They enjoyed the Greek walnut cake with honey lavender ice cream, I the very fresh honeydew, watermelon and berries. Estiatorio Milos is worth the visit, especially affordable during restaurant week.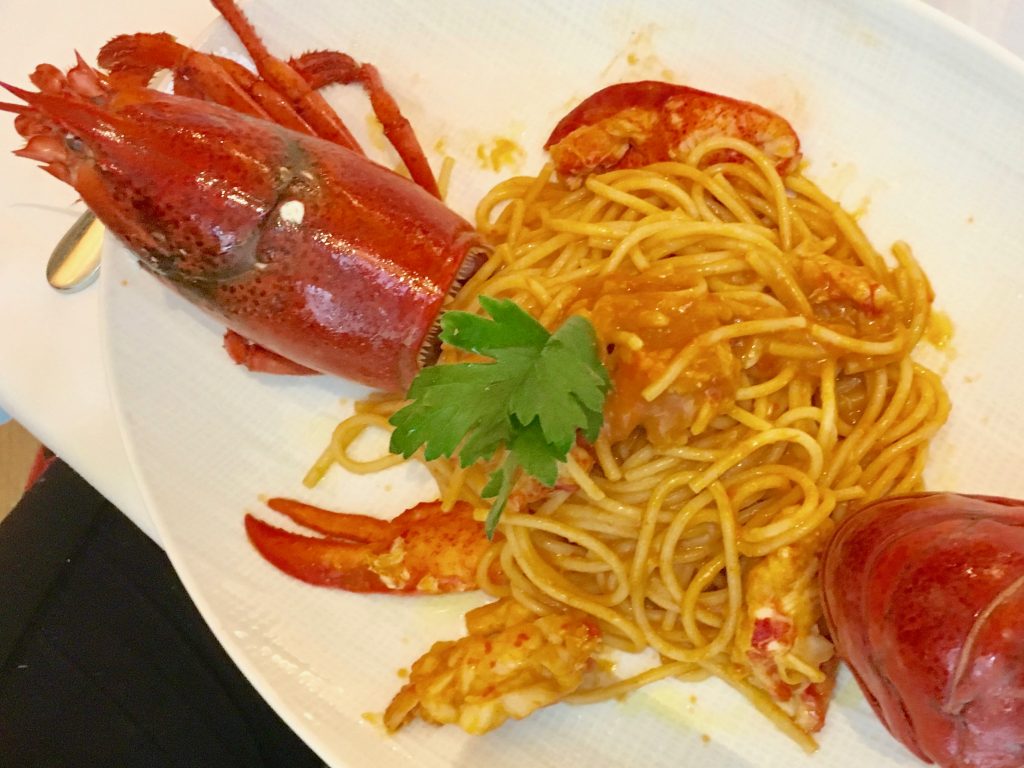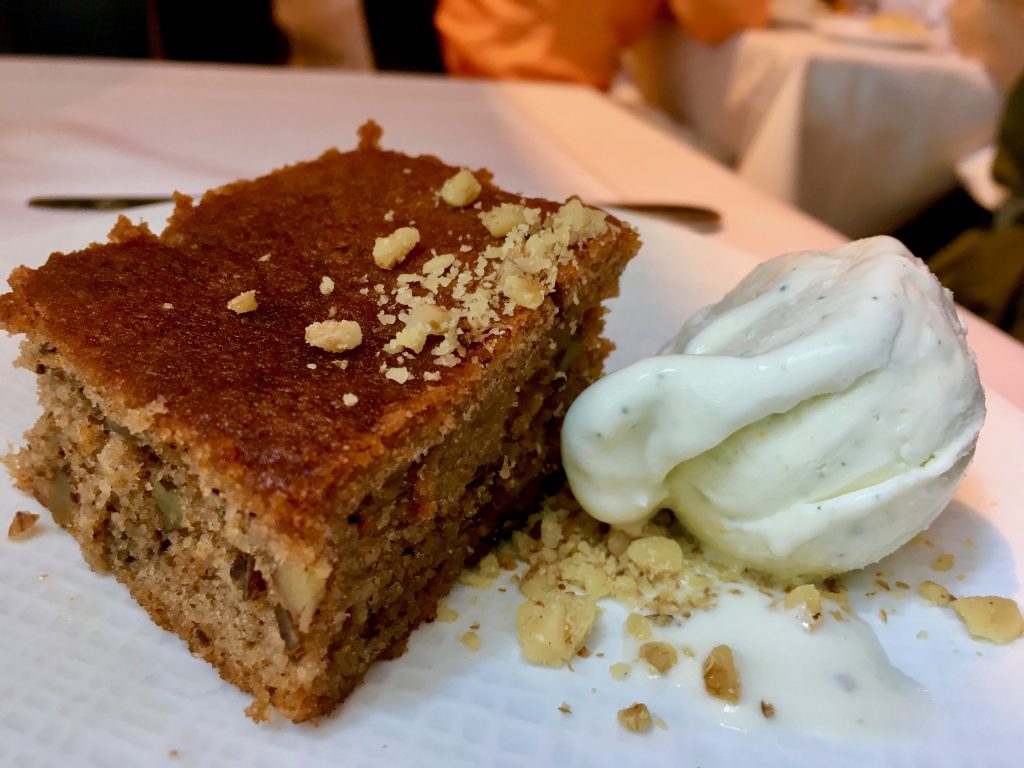 Estiatorio Milos
Midtown
125 W 55th Street
New York, NY 10019
(212) 245-7400