Like its sister restaurant Kyma in the Flatiron District, Eléa is an all-white coastal Greek looking restaurant with a hip downtown vibe. Eléa, which means "olive" in ancient Greek, opened for brunch earlier this year.
When we arrived, the staff was quite friendly and helpful. Sadly, the service petered out once they took our order so much so we had no idea which person was ours!  I started with their Dirty Greek cocktail, their version of a bloody Mary with feta-stuffed kalamata olives in an oregano-and-salt rim. One friend ordered an Aperol Spritzer ($13, each).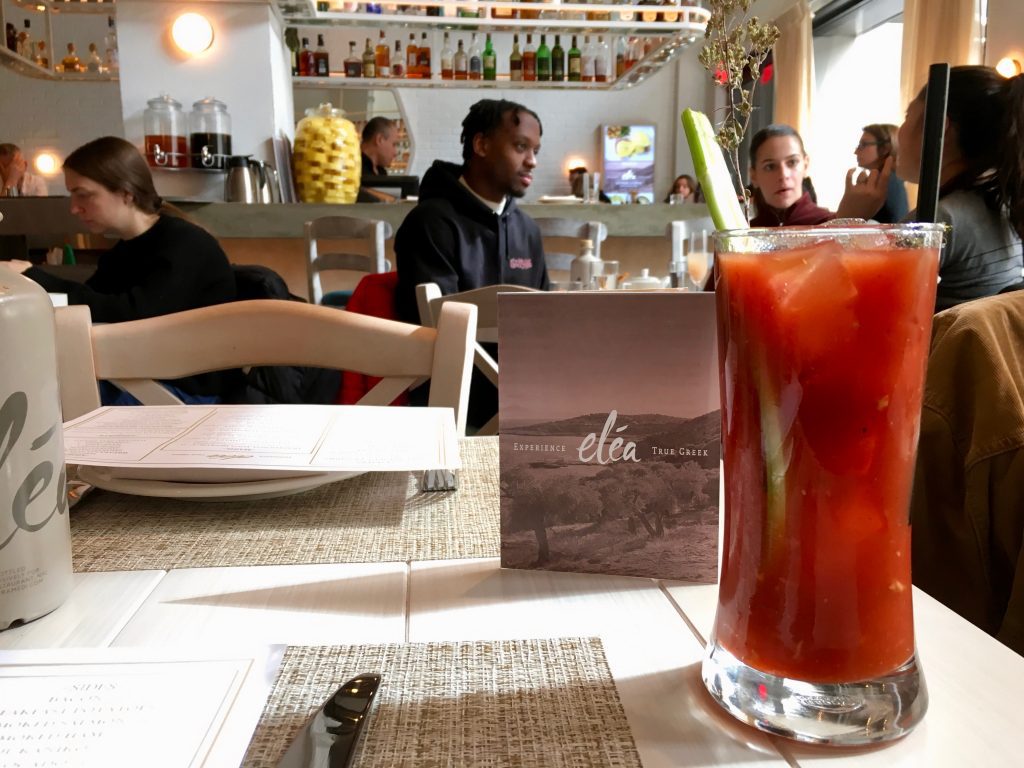 The breakfast entrees were fine, nothing special. The friend who ordered the Loukaniko Omelet filled with sausage, cheese, peppers and onions and accompanied by potatoes, kept hunting for some sausage in the scanty filling!! Another had salmon eggs benedict with hollandaise on Wolferman's muffins ($18). I tried their version of shakshuka ($18), eggs baked in a highly seasoned tomato sauce with bread – sadly overbaked.
I had put in a special request for a birthday, but the service personnel had disappeared, forgotten my request and had to be flagged down to get the check. If they want to continue brunch service, I suggest they get their act together.
Eléa
Upper West Side
217 W 85th St
New York, NY 10024
212-369-9800
eleanyc.com/