Kyma — serving Greek fare in a large lively new restaurant on two floors — opened last summer in Flatiron district. We arrived for our reservation on time, yet their CMS's calendar had us scheduled for two days later. I was told this wasn't the first time it happened. That said, the maitre d' said not to worry, he'd take care of us even though the restaurant was fully committed.
Lucky for us there were two small tables in the front window that could accommodate the four of us. We didn't mind the gentle refreshing cold breeze each time the door opened and it was less noisy where we were sitting than in the back of this white-washed space, reminiscent of the Hamptons.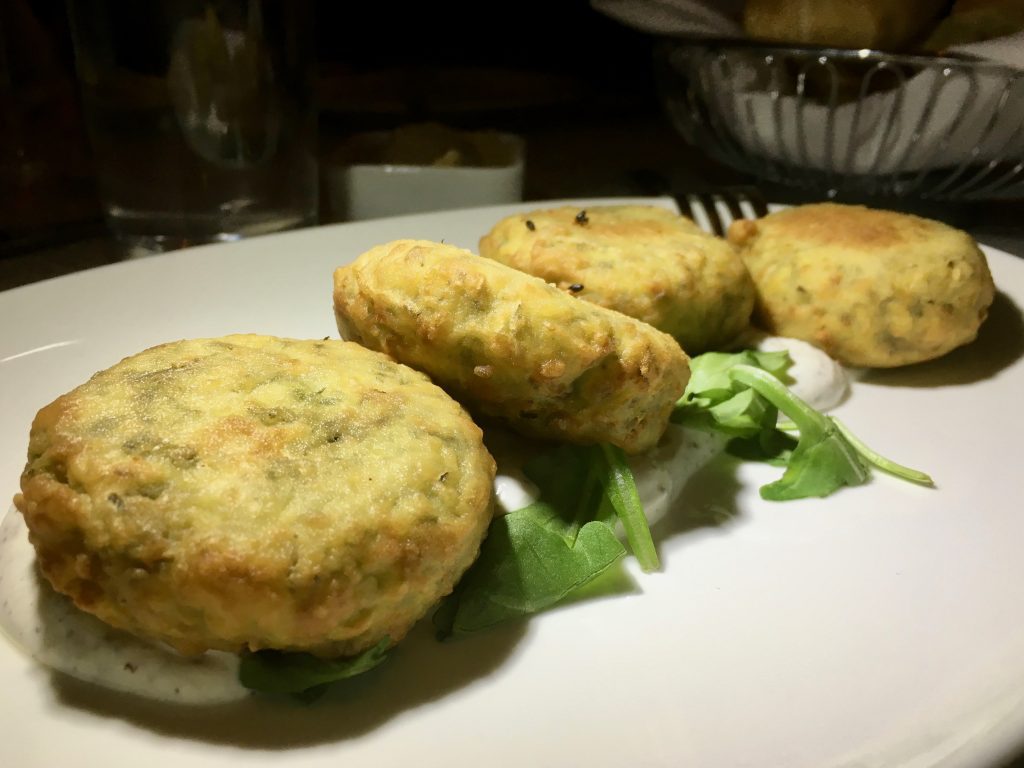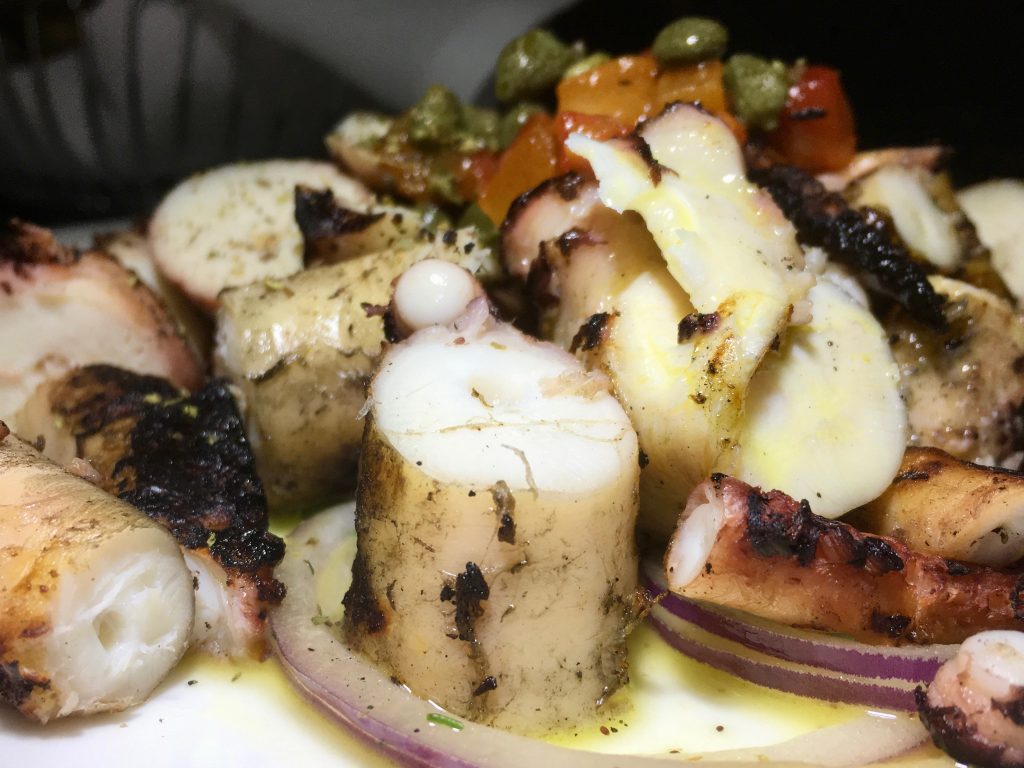 We began by sharing the perfectly grilled octopus that came with some roasted peppers, onions and capers ($24), and fried zucchini patties served with sumac yogurt (three for $18). I highly recommend the octopus.
What's generally best and freshest to order in Greek restaurant is the fish. I had the whole lavraki ($32) which was too much for me to finish (I'd recommend sharing it!), another ordered the good but not as flavorful royal dorado (tsipoura, $34). Neither came with any accompaniment.
The salmon included potatoes and braised romaine lettuce ($34); the three pan-seared scallops summer squash, English peas and sweet corn ($38). We added garlicky broccoli rabe ($10) and somewhat soggy fries that were topped with a feta cheese sauce ($10). Skip the latter.
Decent pricey food at a currently hot restaurant!
Kyma
15 W 18th St
New York, NY 10011
kymarestaurants.com
+1 212-268-5555