This is a must-try. O:N° is a restaurant where your dinner is cooked in a Korean-style hot pot on an induction burner in the middle of your table. It's a concept from Hand Hospitality the team behind Her Name is Han. 
The server helps you adapt to the lay of the land and understand the menu. The main event is jeongol with broth cooking your selection in a Korean-style hot pot.
Our waiter brought us each three small bowls as the amuse-bouche. Cold apple juice with diced apples and mint, golden beets with peach and crispy fried burdock (a Korean vegetable root) topped with pistachio pieces.
The only dish that didn't wow us was the octopus terrine with five paper-thin octopus slices arranged on the oblong plate and drizzled lightly with a plum vinaigrette ($16).
I do recommend the melange of grilled veggies (golden tomatoes, peppers, broccoli, onions, cabbage and more) seasoned with gluten-free soy kombu sauce ($14) and the pot of scallops, monkfish, seabass, squid and soft shell crab in a well-seasoned tomato broth that came with a side of roti ($35) to sop it up.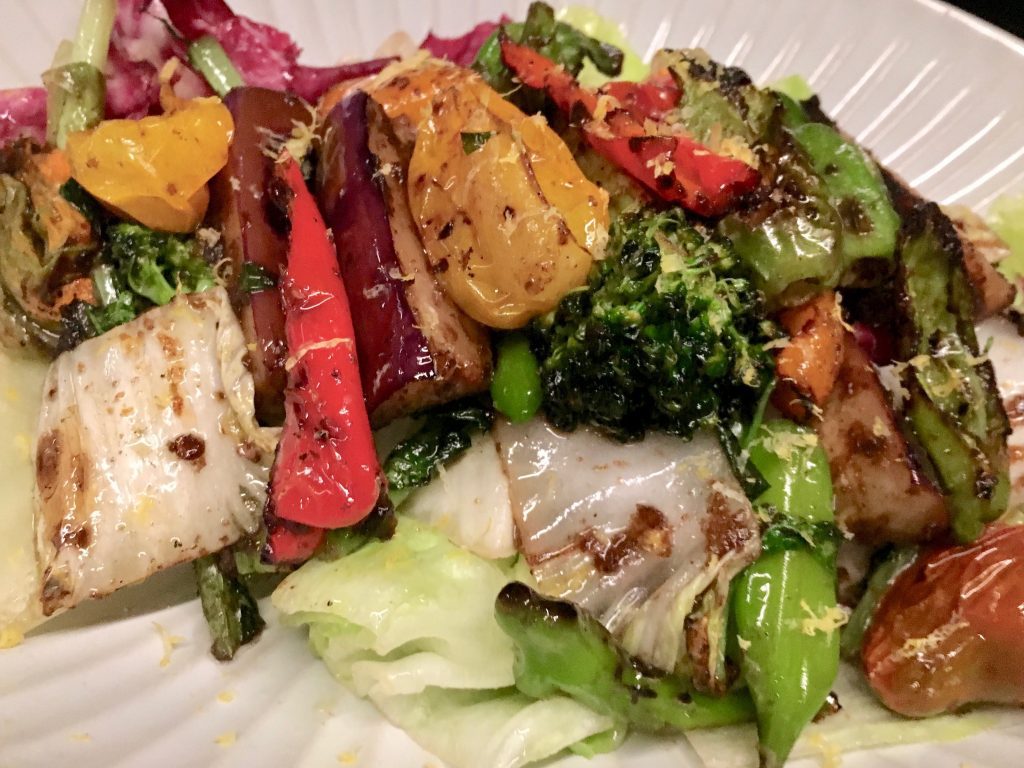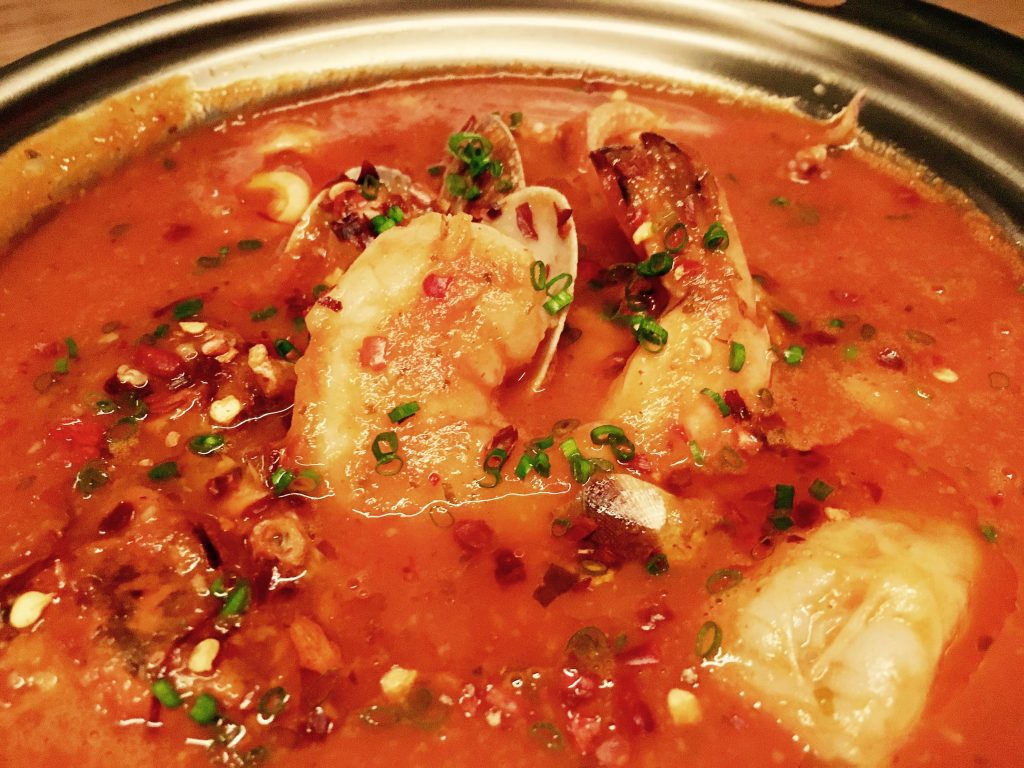 The waiter places a pot containing the ingredients for ori-tang jeongol  — the sliced duck, dried fern, napa cabbage, scallion, perilla leaf and Thai chilies — in the pot ready to cook. At some point, he stopped back to add some spicy chili oil to the pot ($60 for 2 to 3 people). On the other burner, he places a pot with the mushroom bulgogi ingredients — assorted mushrooms, beef strips, shishito peppers, onion, scallion, burdock, napa cabbage and a seafood broth ($45 for 1 – 2 people). Flavorful shiitake and oyster mushroom rice comes with the jeongol at no additional charge.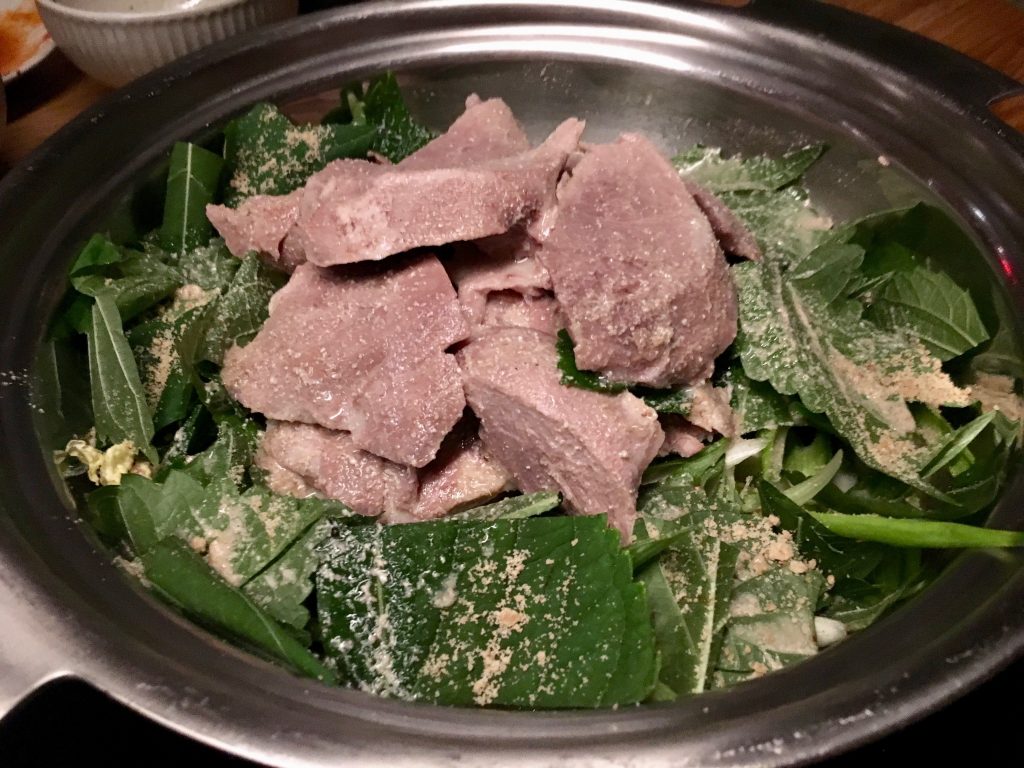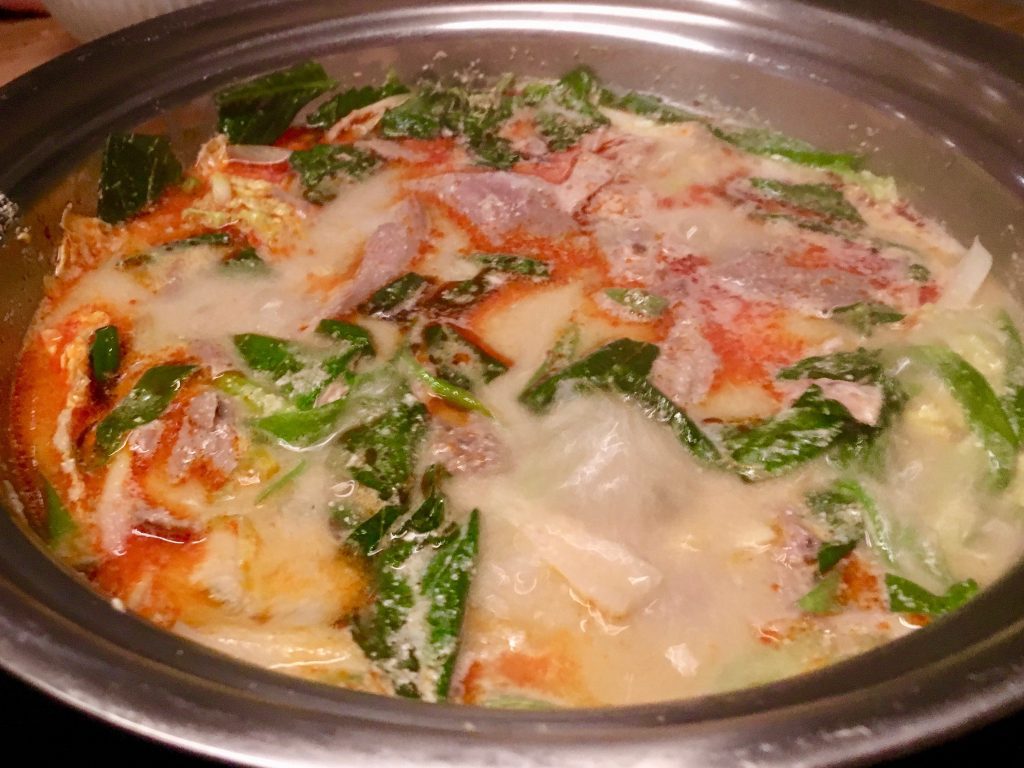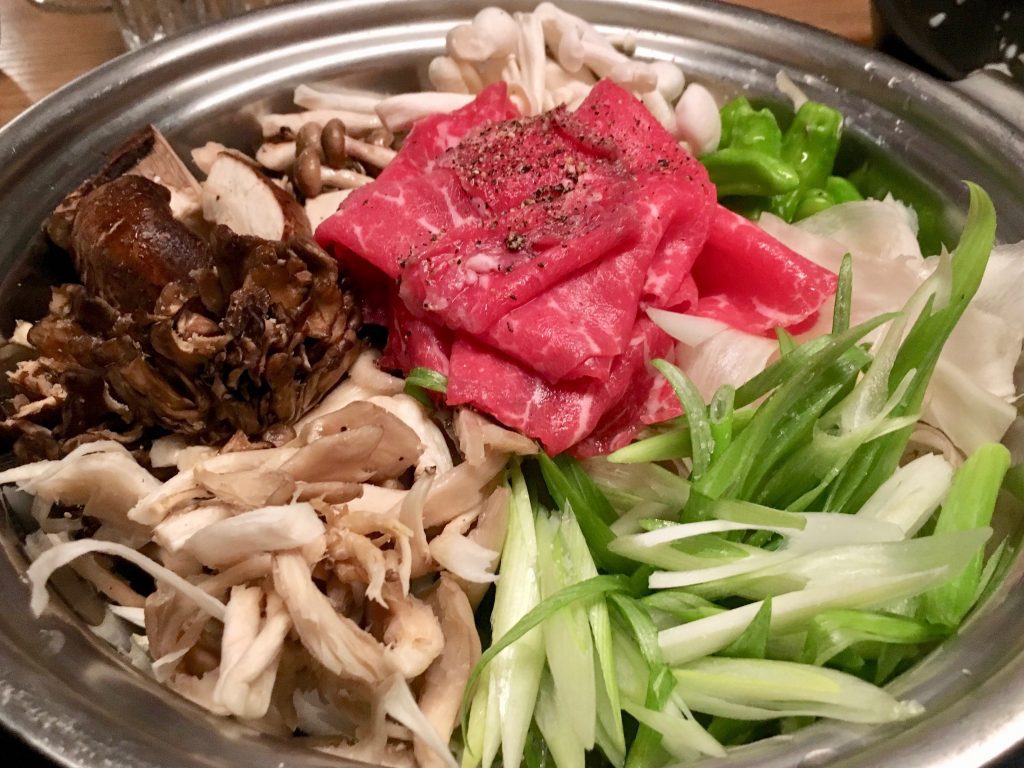 We ordered way too much for us to finish. Each dish was unique tasting nothing like each other.
First restaurant where I noticed the suggestions for the tip accurate, based on the total before tax. Impressed with that too
I highly recommend getting yourself a reservation and going. It's that good
O:N°
110 Madison Ave (between 29th and 30th)
New York, NY 10016
(917) 261-4326
https://www.onnewyork.net/