Like many other places in the big apple, it's easier to get into Her Name is Han for lunch than dinner. Midday, they take no reservations and offer small reasonably priced menu.
I met a friend there one winter day. We started sharing an order of three pork-stuffed over-sized dumplings ($5/three large) with a flavored soy sauce. We each ordered one of the lunch specials that came with a plethora of small Korean treats. Our tastings included kimchi, tofu topped with crunchy sauteed onions, beet potato salad, an unusual chicken salad and a bowl of daily soup that warmed us on this cold day.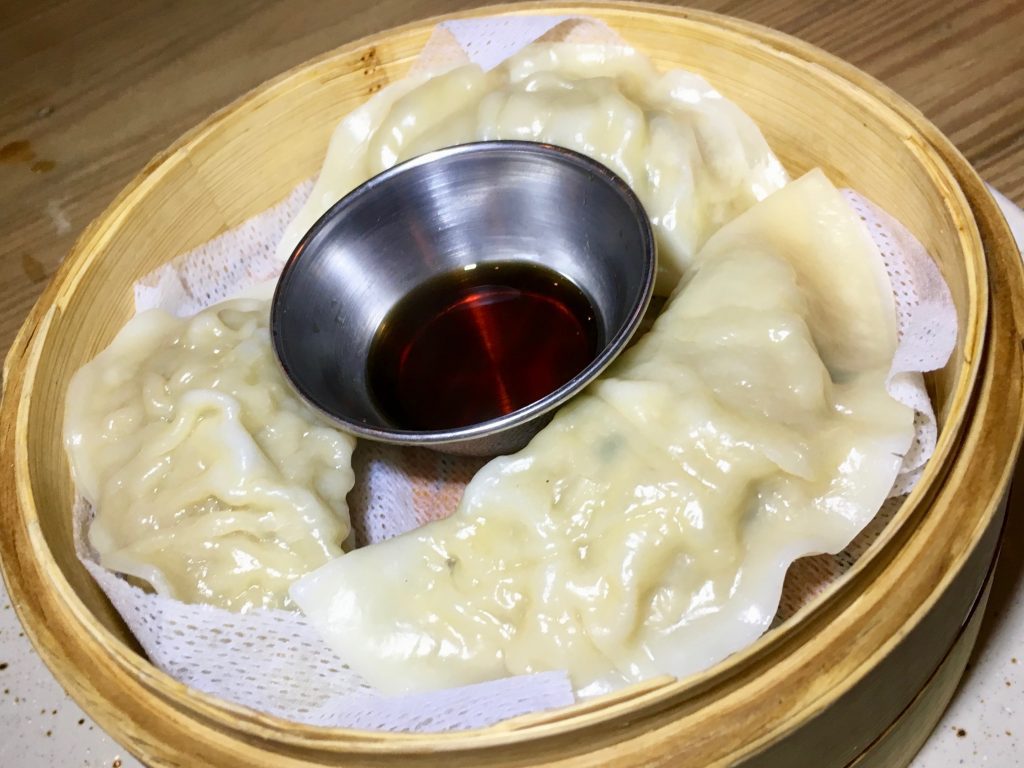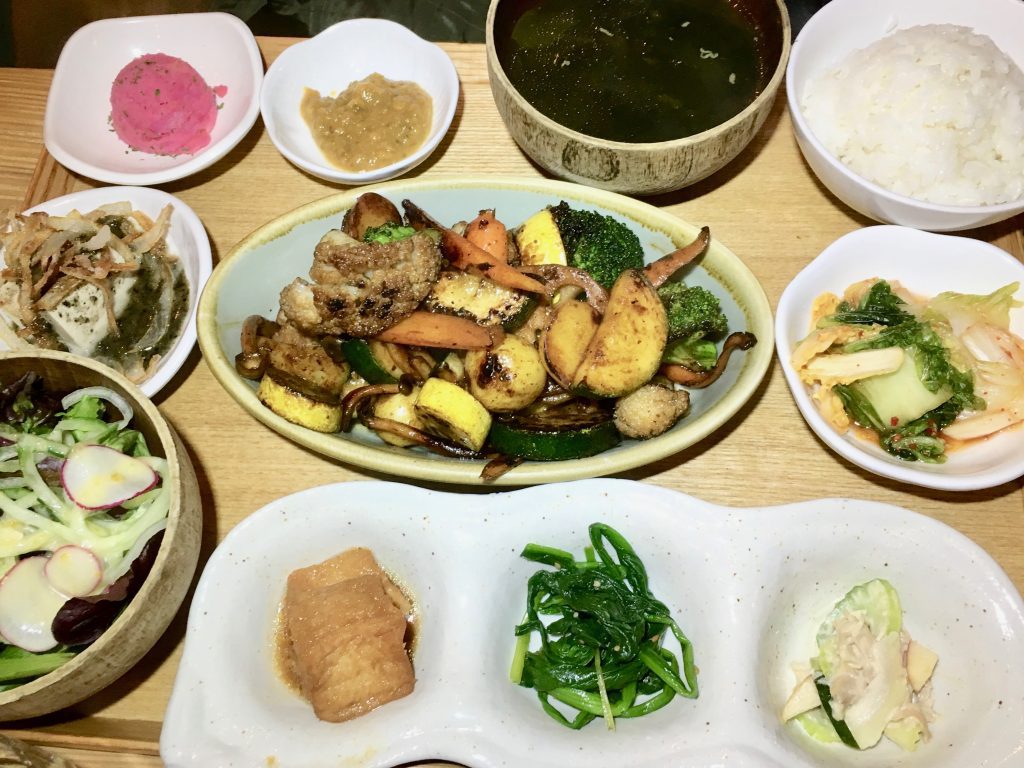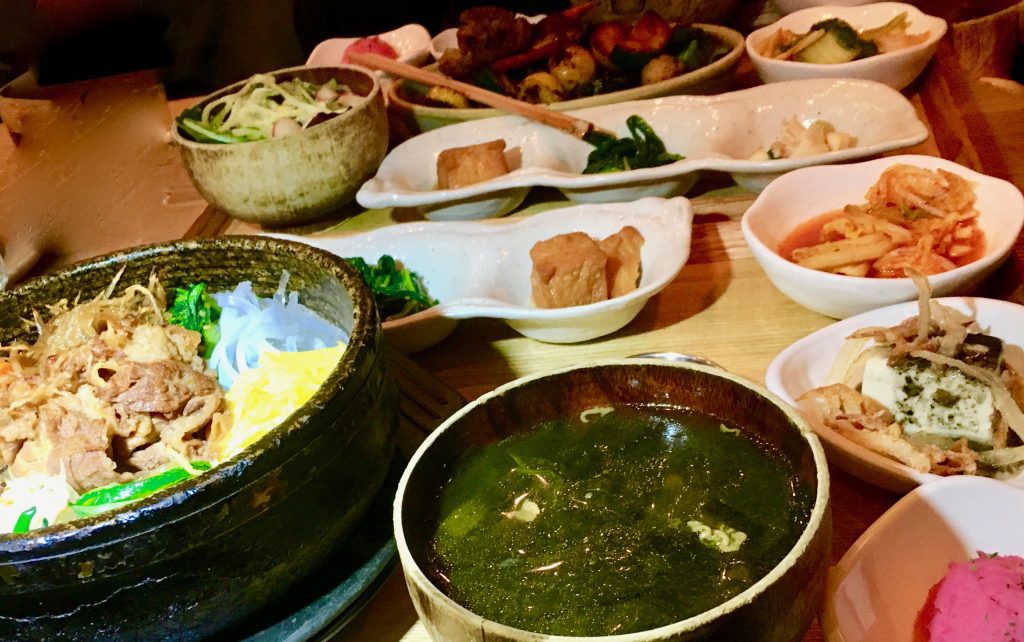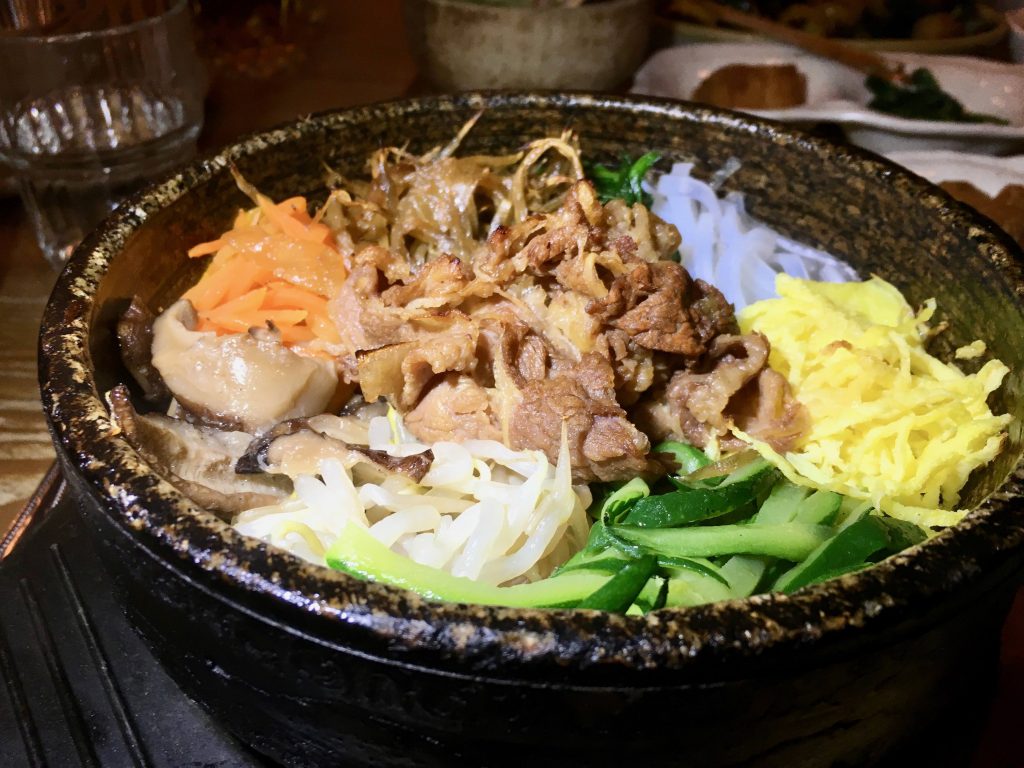 I tried the bulgogi bibimbop ($16) of marinated beef plus veggies (cucumber, carrots, mushrooms, sprouts, zucchini) atop rice; my friend tried the veggie BBQ plate of Korean-style lightly charred vegetables and a mixed green salad with yuzu dressing. Each special needed a soupçon of the spicy accompaniment to liven the flavor.
I do recommend a visit.
Her Name Is Han
Kips Bay
17 E 31st St
New York, NY 10016
www.hernameishan.com