Don Angie is a fairly new Italian restaurant in the West Village from Quality Italian's chefs Scott Tacinelli and Angie Rito. After Pete Wells 2-star review, it became hard to get a res at one of the 60 spaces in the small corner restaurant where Monument Lane was located. I've learned that if you arrive early — about at the first seating — you can generally get one of their unreserved tables. We did.
Their wine person helped us find a reasonably priced bottle of wine to go with what we were ordering: seviche, octopus and one of the red-sauce pasta dishes that Don Angie is known for. We chose the Salcheto, Vino Nobile di Montepulciano, Tuscany 2016 ($62). I say "wine person" instead of sommelier as the gentleman didn't introduce himself.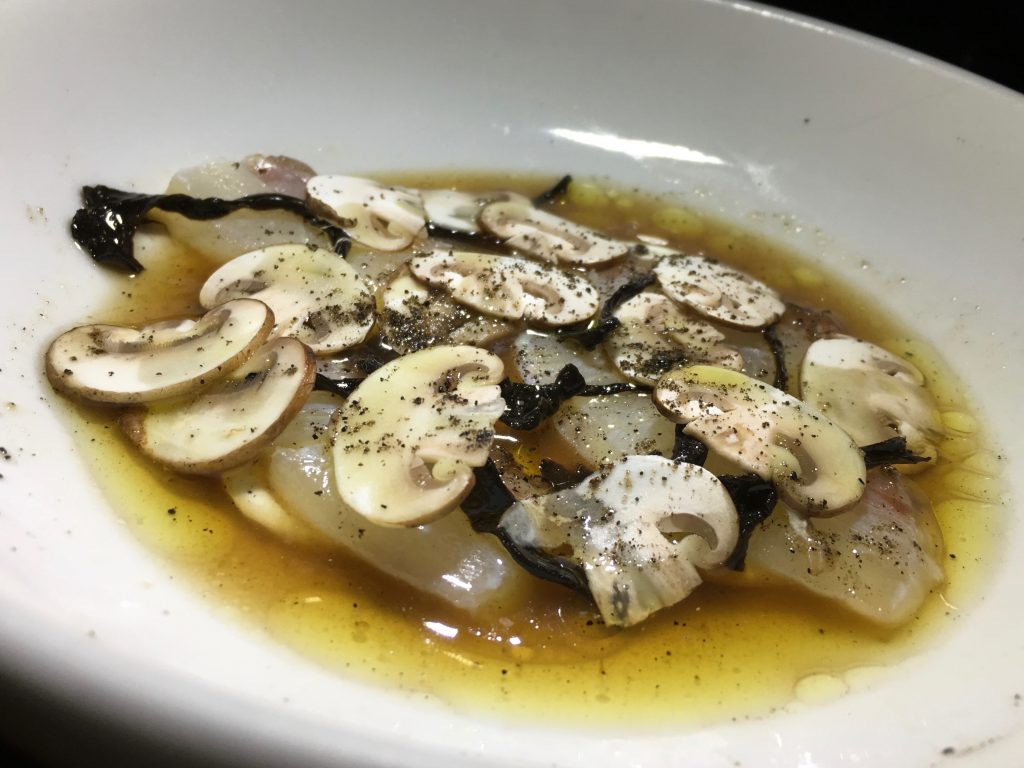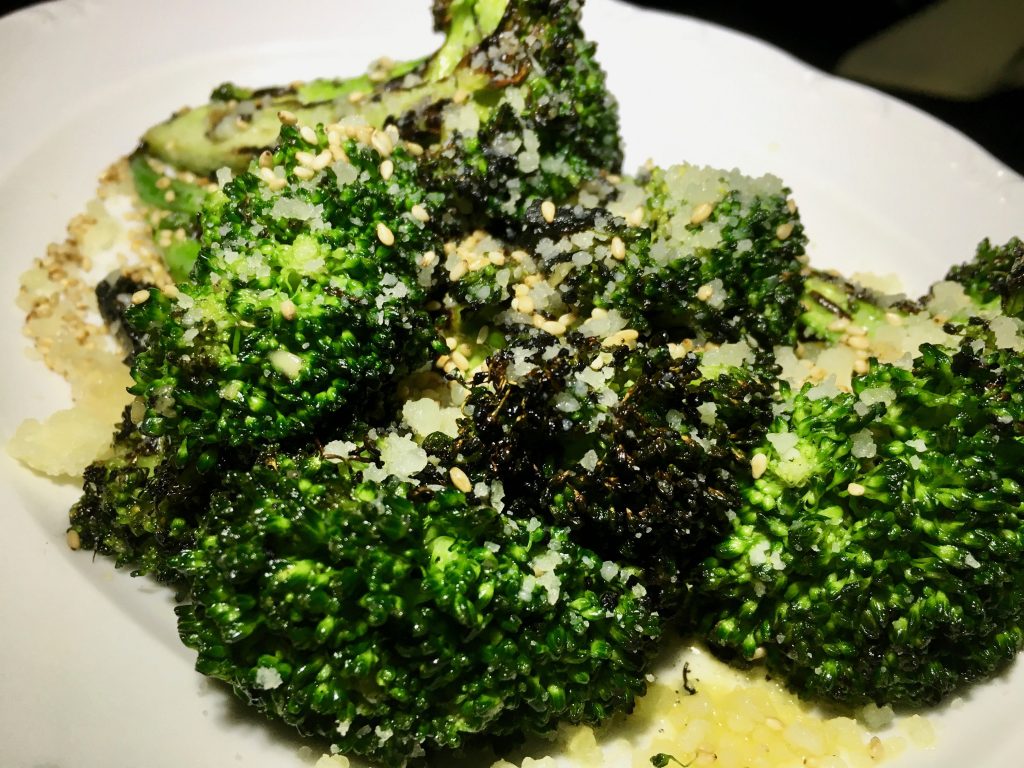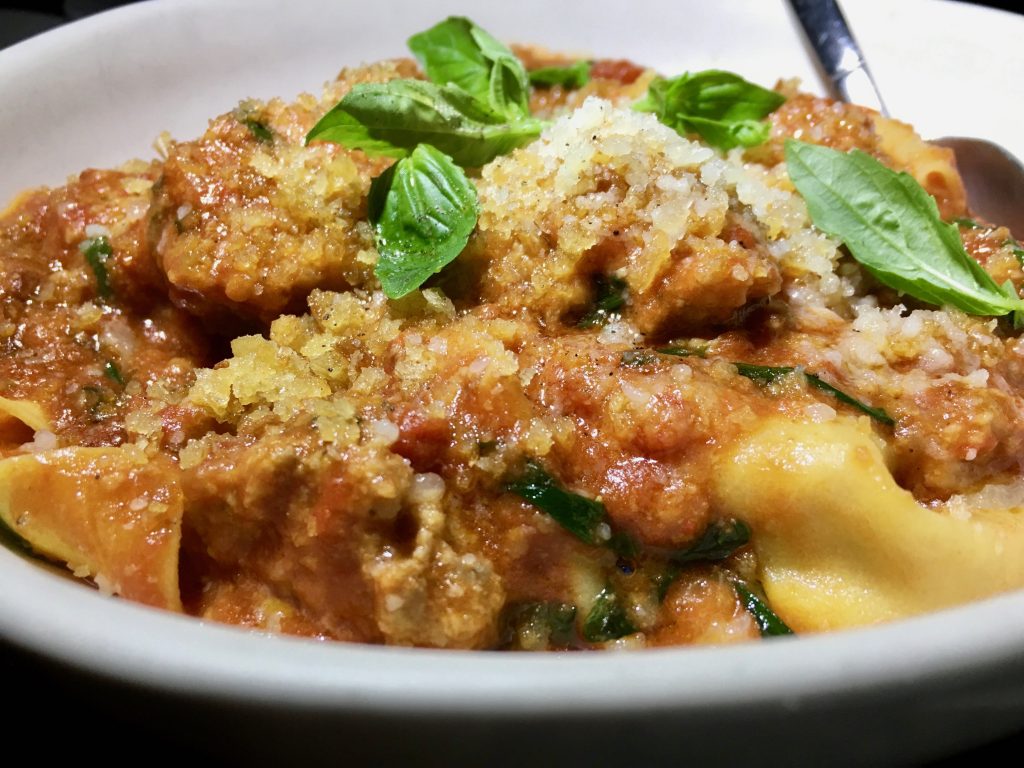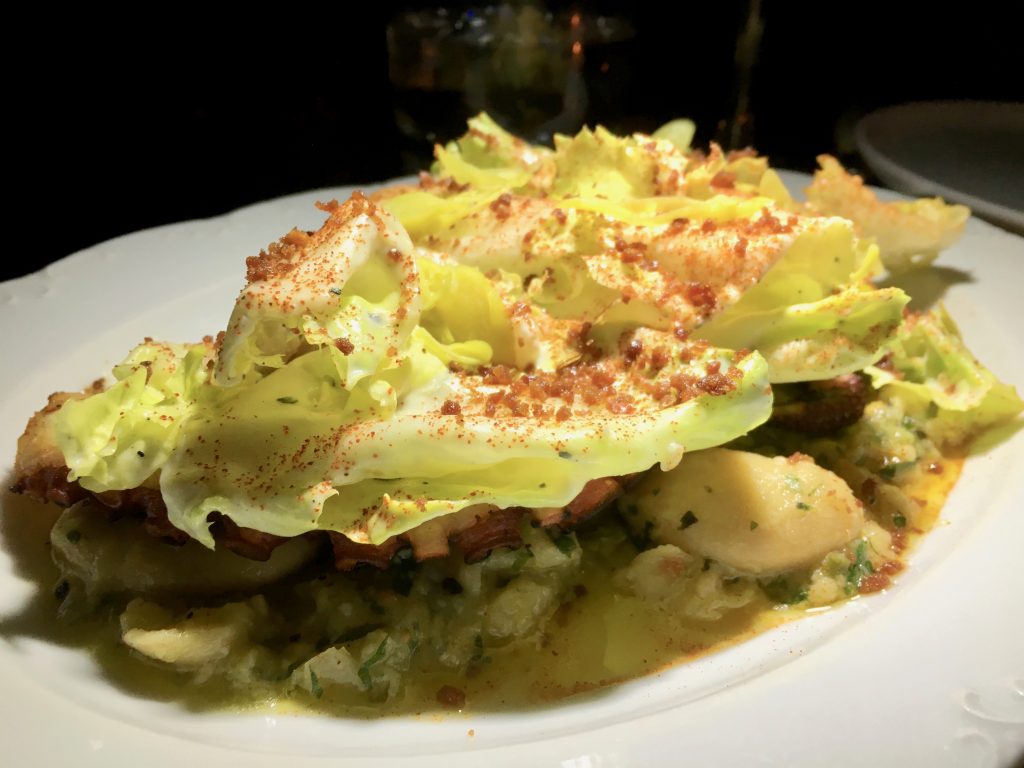 The small portion of pink snapper crudo in burnt-porcini dashi with black trumpets ($16) had a Japanese flavor to it. We could have eaten more.
We shared both the charred octopus under fresh tender escarole leaves and a top beans and some salame calabrese ($29) and the garganelli gigante of crushed meatballs in a tomato-guanciale ragù ($26). Both these portions were hearty enough that we had leftovers.  Also worth trying is their charred broccoli sprinkled with grated Pecorino and toasted sesame seeds ($9).
Don Angie
West Village
103 Greenwich Ave
New York, NY 10014
(212) 889-8884