Dim Sum in Hong Kong comes in many forms, from the traditional with waitresses pushing carts that you simply point to what you want to much more contemporary with offerings filled with French classics like ratatouille and foie gras. We experienced both in our 36 hours discovering this modern city.
Our first was at Maxime's Palace Dim Sum in Hong Kong City Hall that had been recommended to us by an ex-pat. It's reminiscent of Jing Fong restaurant in New York's Chinatown with Chinese-speaking uniformed waitresses pushing the carts past the white tablecloths tables in a huge room with windows next to the Hong Kong harbor.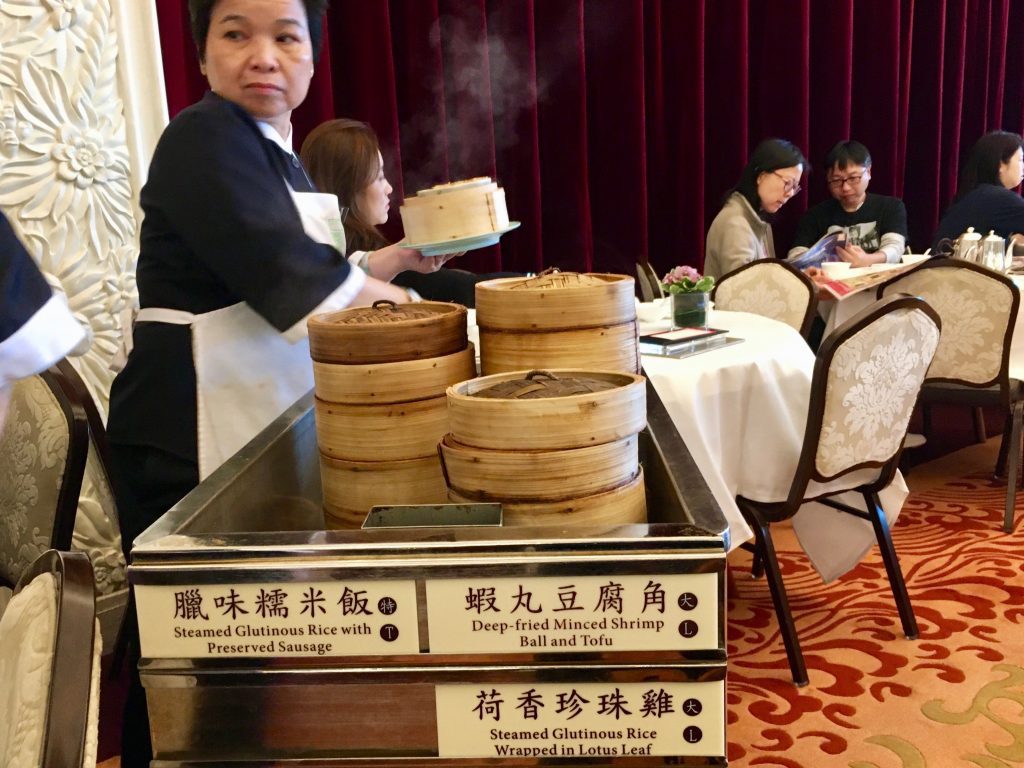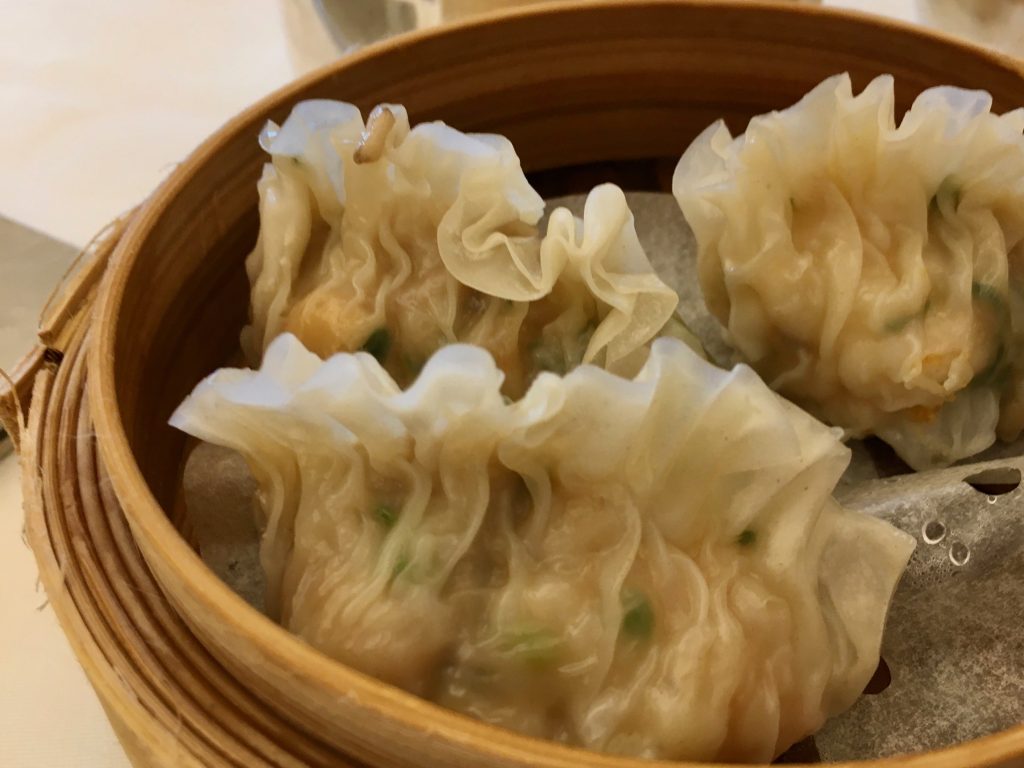 Like in NYC, you need to wave them down to get any food; they responded more quickly if you were Asian.  That's probably because our servers didn't speak a word of English. I found what we chose was quite mediocre. If I went again, I'd try to be accompanied by a Chinese-speaking friend.
The following day, our almost last stop in Hong Kong was at the Man Mo Temple, built in 1847 that pays tribute to the God of Literature (Man) and the God of War (Mo). That day it was filled with worshipers lighting both incense and candles. One room as in memory of loved ones, the other for good health. We got into the action and lit incense with special people in mind for their good health. I mention that as nearby this temple is  Man Mo, an unusual dim sum restaurant owned by a Frenchman and an Asian. (Man Mo opened a sister place in Bordeaux in October 2019.)
We sampled a few items from the East-meets-West menu,  with the servers bringing only one of what we ordered at a time. We tried the French Peking duck, a dumpling filled with duck confit and hoisin sauce, the ratatouille dumplings and ones filled with foie gras that needed to be eaten in one bite. Our final one, that the server suggested as sort of a dessert was the truffle brie.  That meal plus wine and service was  495 Hong Kong dollars or $63. We would have eaten more, but we needed to check out of our hotel and head to the airport for our flight to Chiang Mai.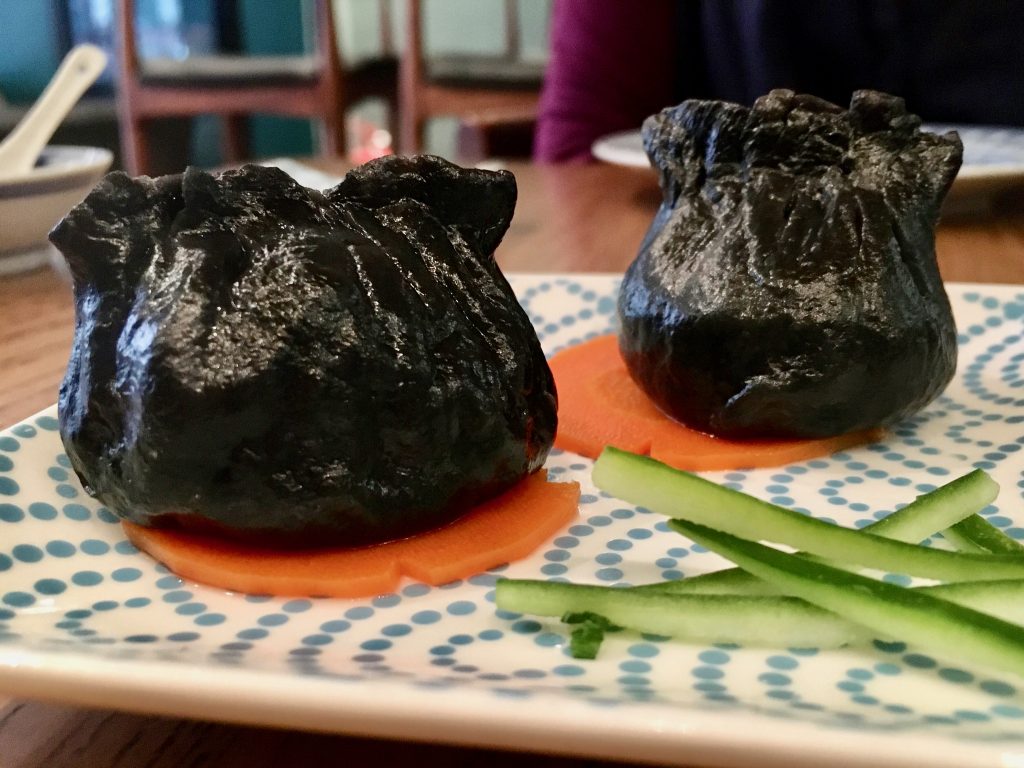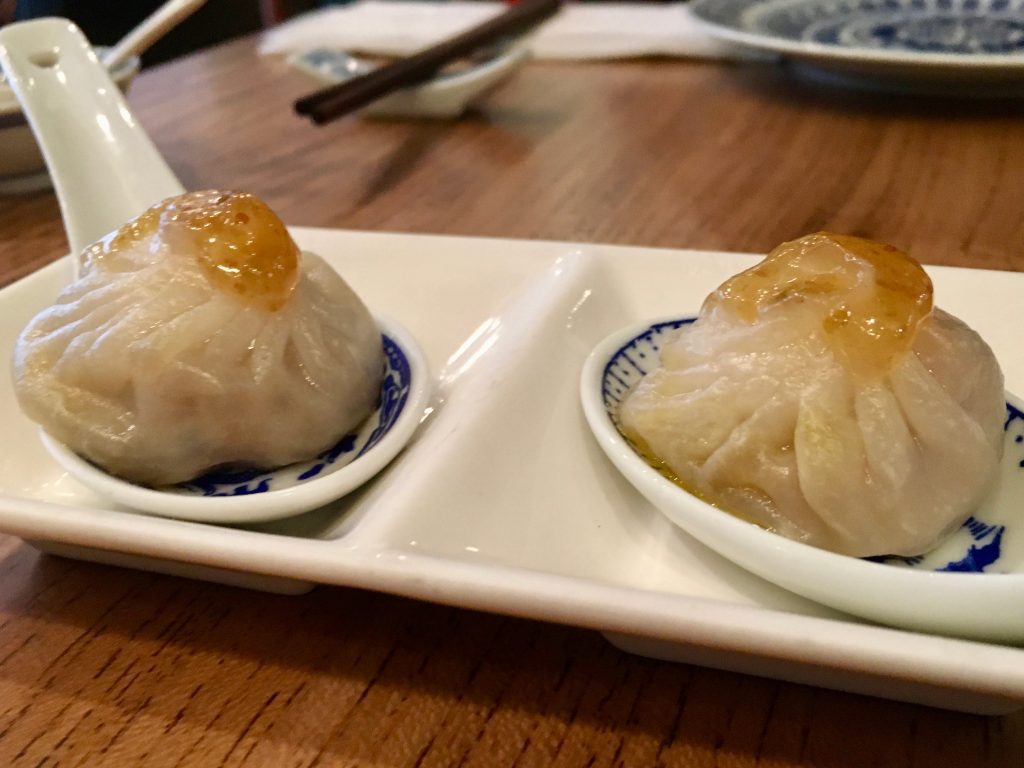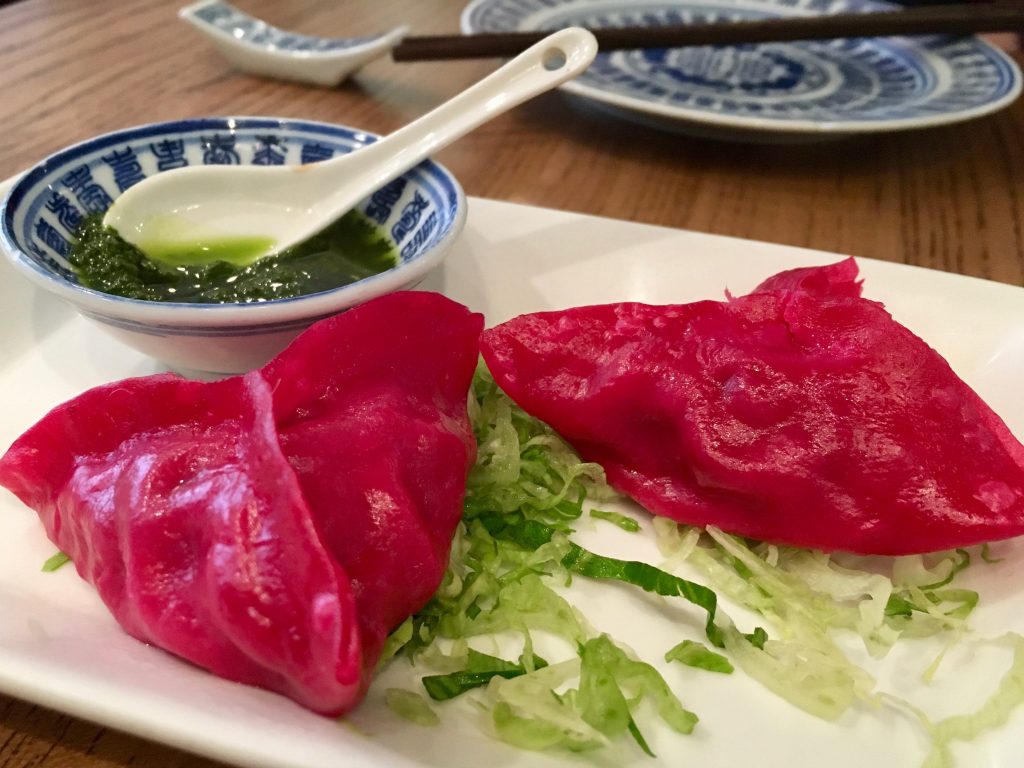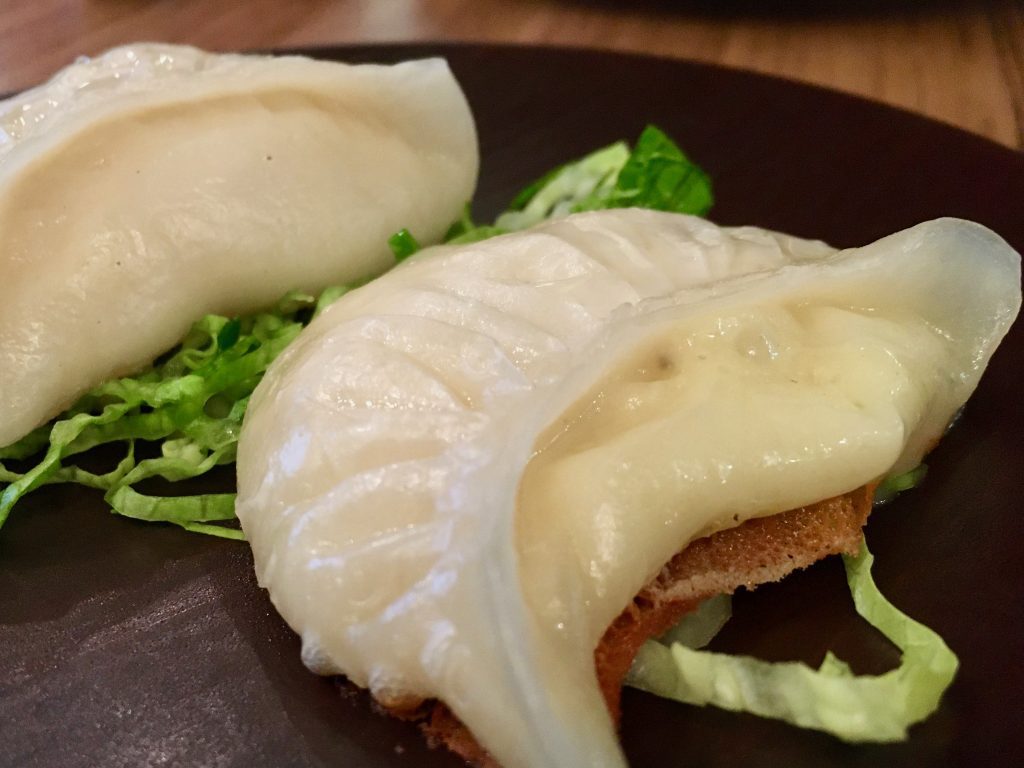 If you had to choose only one dim sum place to try when visiting Hong Kong, I'd recommend the unusual Man Mo dim sum!
Man Mo Dim Sum
Wah Koon Building
40 Upper Lascar Row,
Sheung Wan, Hong Kong
+852 2644 5644
Maxime's Palace Dim Sum
Hong Kong City Hall
2/F Low Block, Central, Hong Kong
+852 2521 1303