Lucky me going to Jing Fong old-fashioned Chinese dim sum restaurant with one of my friends who speaks their language. But let me back up.
When you arrive, you need to push through the crowds to get inside to where a hostess gives you a number. It's smart to ask how long the wait. Since ours was over 30 minutes, we went around the corner to for bubble tea at Ten Ren.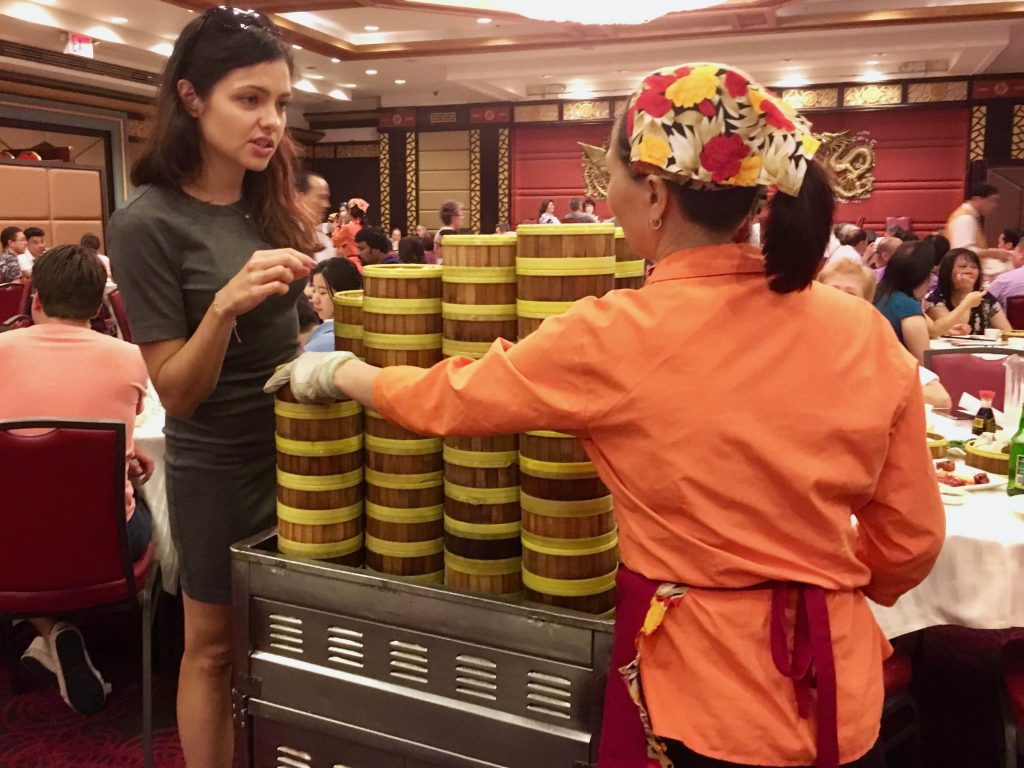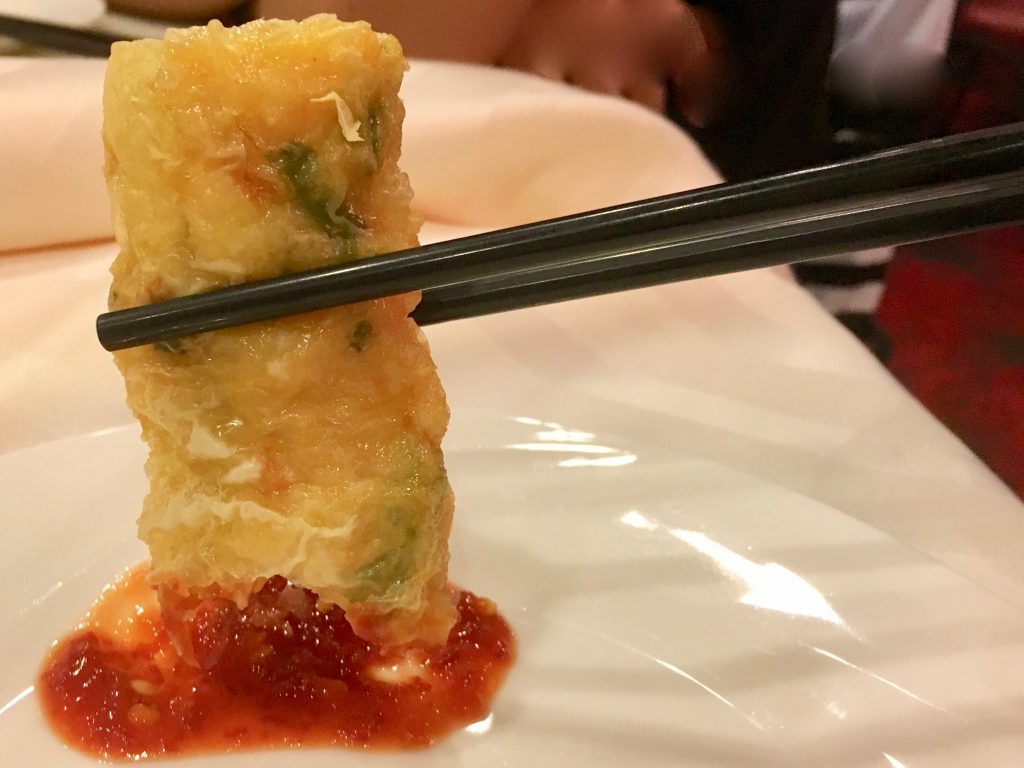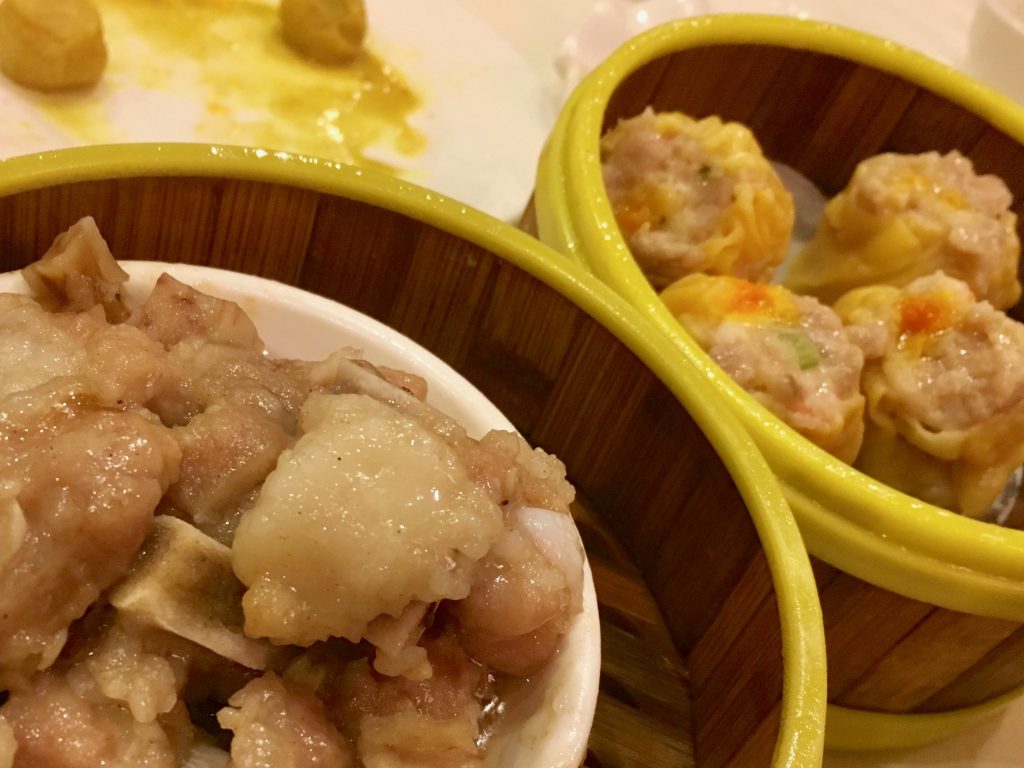 Once your number is finally called, you ascend a long escalator to the mammoth dining room where you are seated with strangers at a large round table, given a card and wait.  Now, this is where I was lucky to have someone who spoke the same language as the waiters who quickly push carts with steamer baskets filled with dim sum around the room until someone stops them. If you're not as lucky, you just look and pick — often wondering what's inside the 100+ dim sum (ranging from $3.50 to $6.75) they're serving. Along one side of the cavernous room, there's also a cafeteria-like line with other offerings that we didn't visit.
Once you select one, the waiter places it on your table and stamps your card with either an S ($3.50), M ($3.95), L ($4.75) or SP ($6.75) that is tallied to calculate your bill when you check out!
My favorites were the shrimp spring rolls that were crisp outside with a filling where I could actually taste and feel the texture of the shrimp. Also worth trying are the shrimp and pork dumplings (sui mai $3.95 for 4), shrimp dumplings (har gow $4.75 for 4) and the barbecue roast pork buns (char shu bow).  Although they skimp on the filling, the flavor was good ($3.95 for three).
I was not a fan of the sinewy and fatty steamed baby ribs cut into tiny bite-size pieces ($3.95), the tripe (I prefer that in pepper pot soup) or the tasteless fish balls ($4.75 for 4). I did enjoy the garlicky sauteed Chinese greens in oyster sauce ($12.95).
Jing Fong restaurant is quite a unique experience where once might be enough.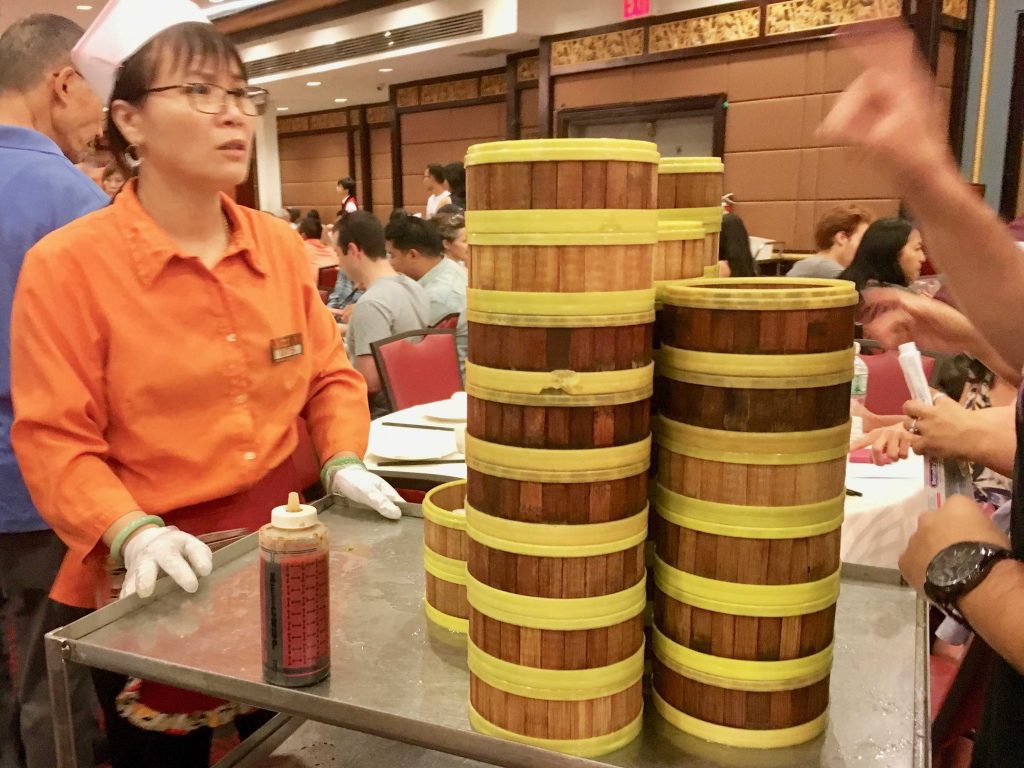 Jing Fong Restaurant
Chinatown
20 Elizabeth Street
New York, NY 10013
212-964-5256