The Lebanese restaurant ilili on Fifth Avenue and 27th Street was halfway, so we decided to meet there one Sunday afternoon for brunch. We'd all been before and so enjoyed it.
The restaurant used part of Fifth Avenue for their tables that were nicely spaced about 6 feet apart; service was as attentive as usual.  We each selected the $31 prix fixe menu that included orange juice, a cocktail (I had the mimosa, the others bellinis) an entree plus a side that included options — if ordered separately  — that cost up to $17! What a bargain!  This menu, which I highly recommend, is offered both Saturday (12:00 pm – 4:00 pm) and Sunday (11:00 am – 4:00 pm).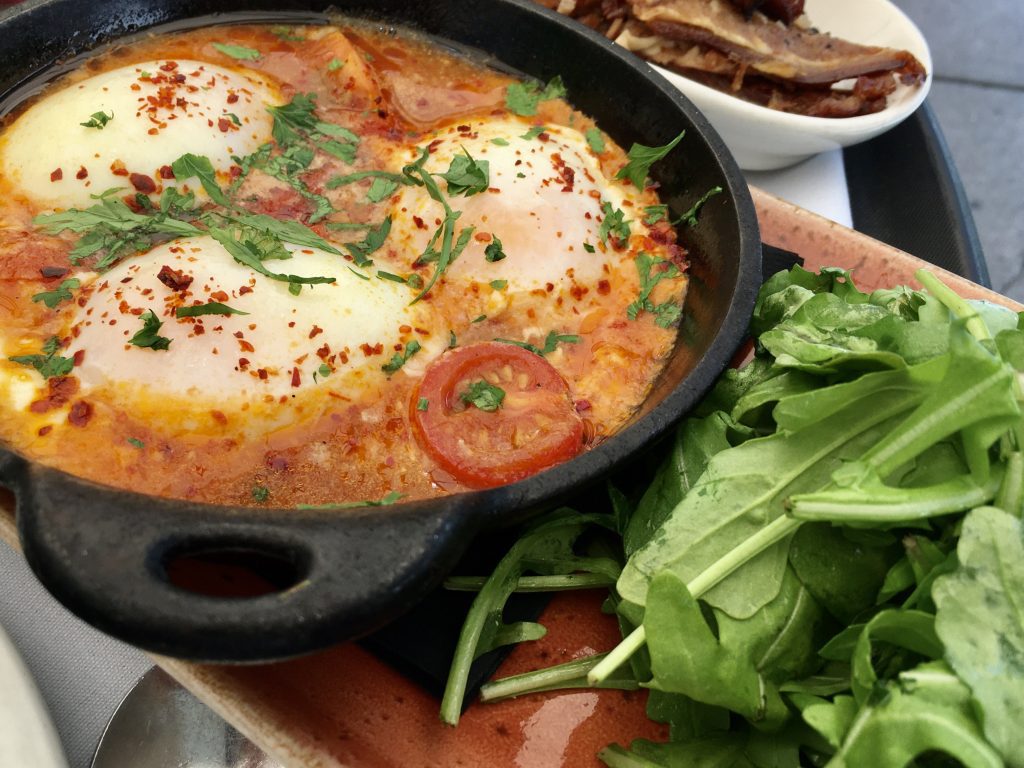 Some of us had the Chakchouka, a dish that originated from Tunisia, composed of three poached eggs in a well-seasoned tomato sauce accompanied by an arugula salad. Another opted for the Truffle Eggs Benedict — two poached eggs atop a housemade bun with basterma (seasoned, air-dried cured beef) coated with truffle hollandaise.
We shared all the sides including the housemade with caraway veal bacon, the sautéed lamb sausage and the grilled thinly sliced large beets seasoned with Aleppo honey butter. That also came with an arugula salad. With all that, we received a basket of housemade warm puffed pitas.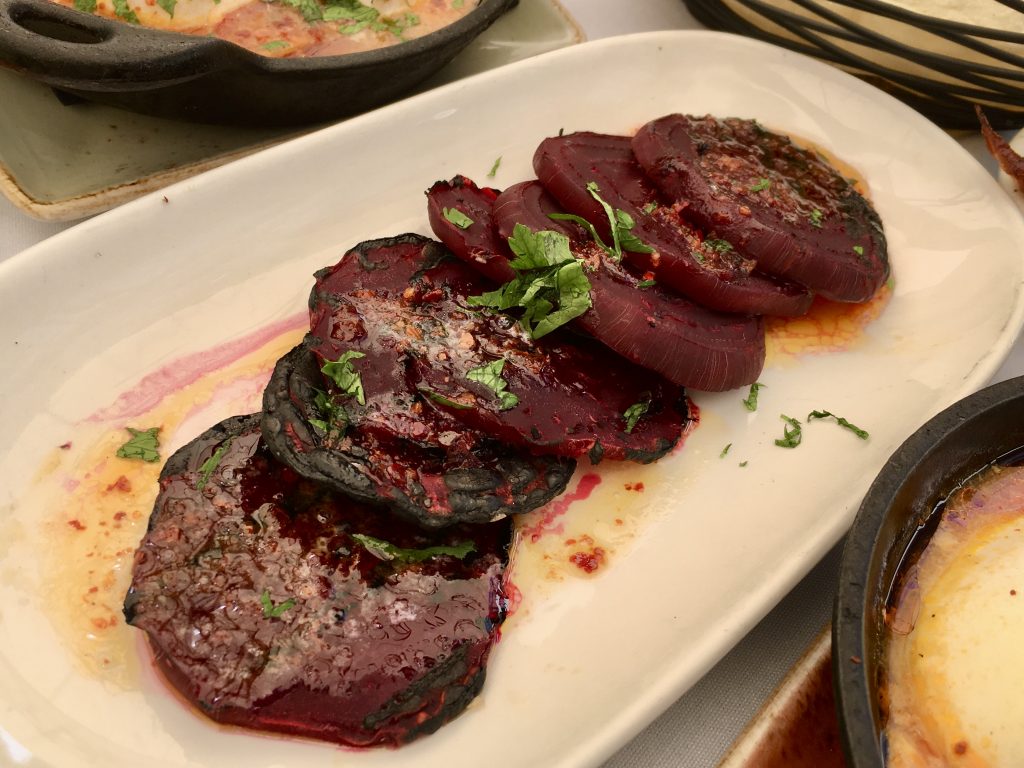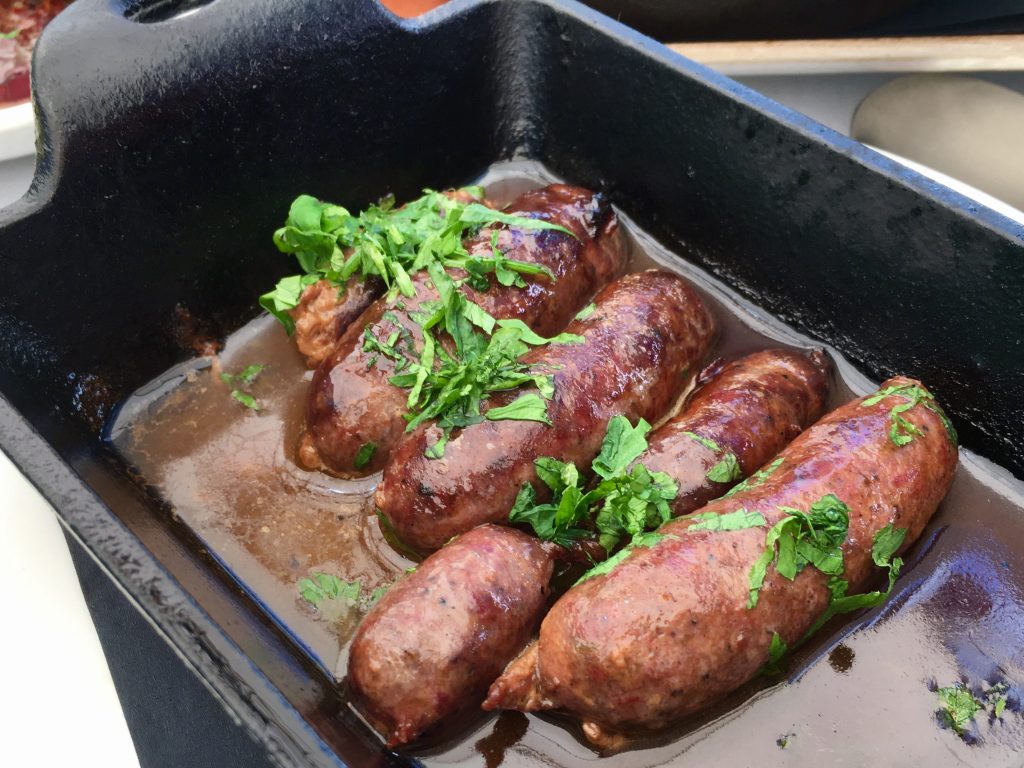 I highly recommend a visit to ilili.
ilili Restaurant
Gramercy/Flatiron
236 5th Ave, New York, NY
(212) 683-2929
ililinyc.com