Silly New Yorkers. We stood in line out in the cold to see the immersive "Yayoi Kusama: Infinity Mirrors" free exhibit in Chelsea as it was closing in two days.  It was worth the wait.
Afterward, we headed nearby to Cookshop for a quick bite. We each ordered a bowl of soup — white bean, fennel and escarole — to help warm our innards.  Hearty and good, albeit a bit salty.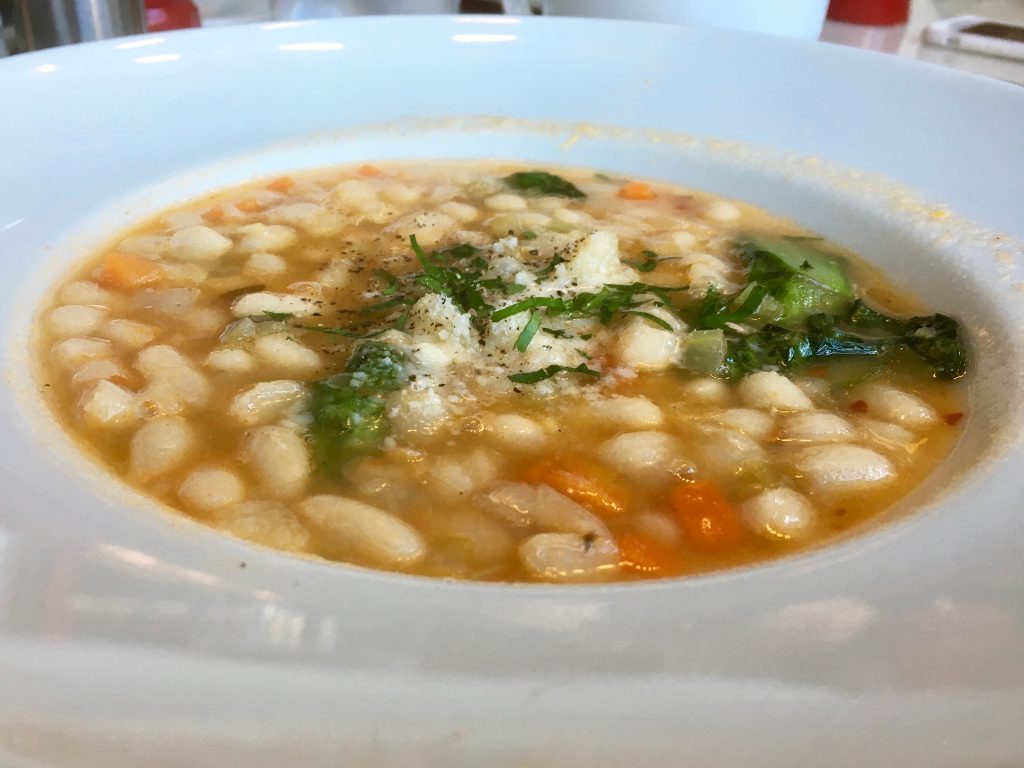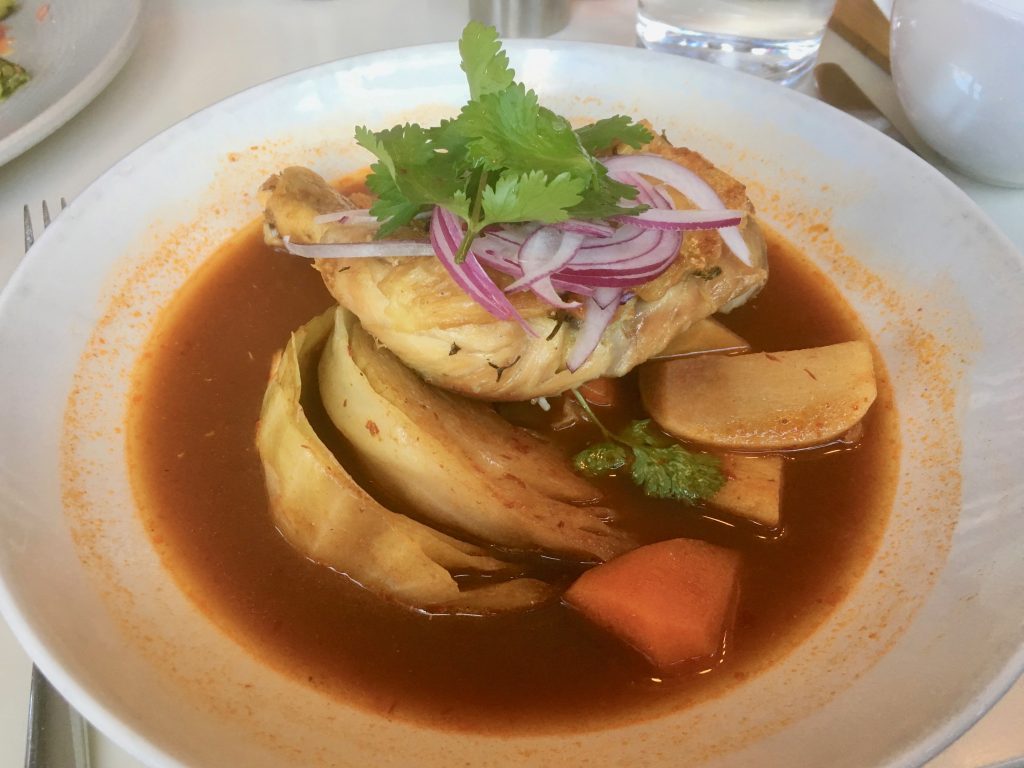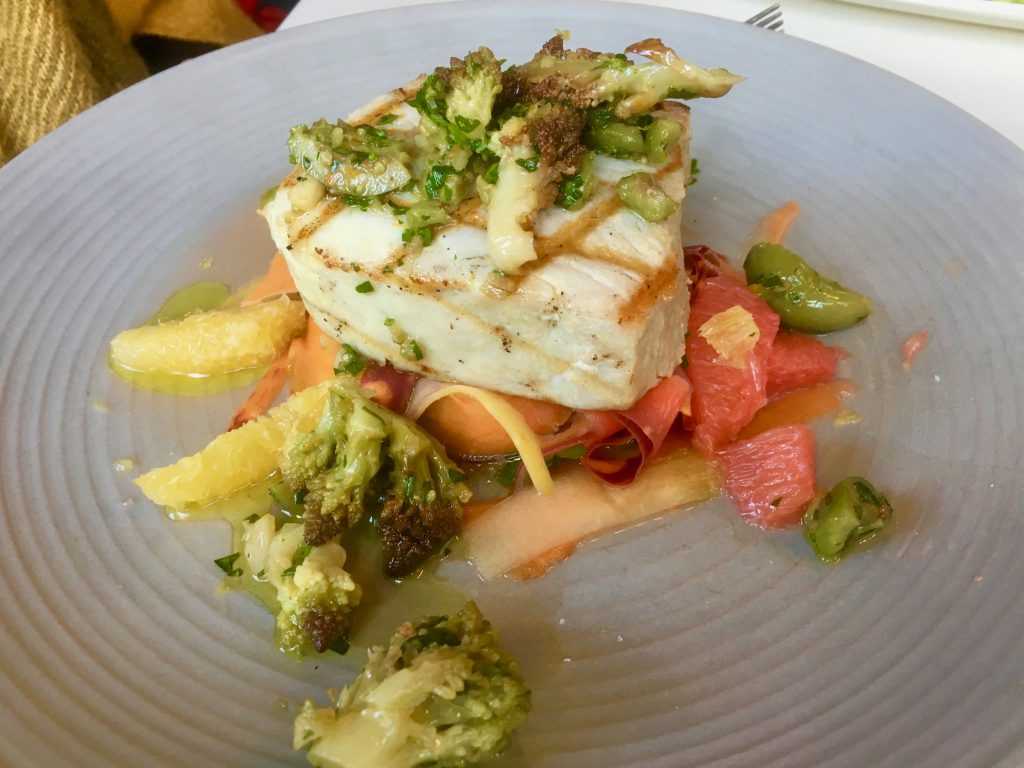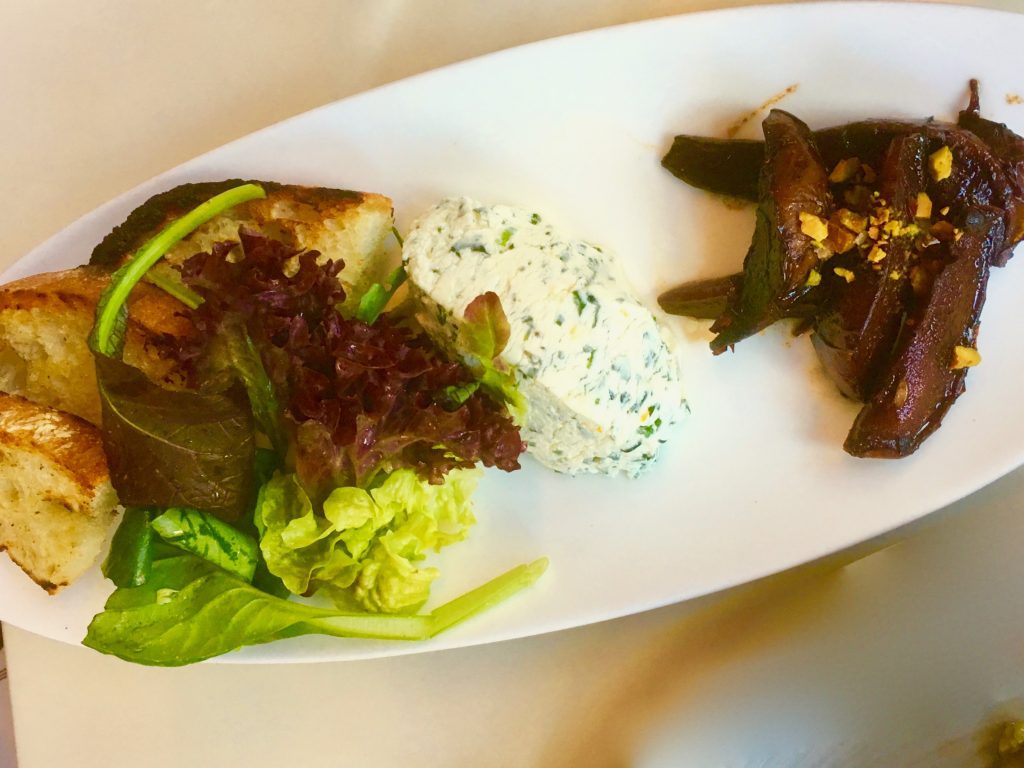 The moist and tender Albacore tuna came atop broccoli, citrus pieces and a mellow castelvetrano olive relish ($25). We were disappointed in the lack of flavor of the herbed goat cheese served with roasted pears, parsnips and pistachio toast ($15).
The broth with the chicken leg "brodettto" was both garlicky and chipotle spicy. The cabbage, rutabaga, carrots and potatoes required a knife to cut as they should have been cooked a tad more ($19). The soup had been so filling that I took most of the dish home. Must share that I re-heated the leftover veggies until tender and ate them and the chicken with its fabulous sauce over rice.
I prefer Cookshop for brunch.
The Cookshop
156 10th Avenue
New York, NY 10011
212.924.4440