The celebration of Carnevale at Tommaso's (1464 86th Street) in Brooklyn continues it's 42nd year of tradition.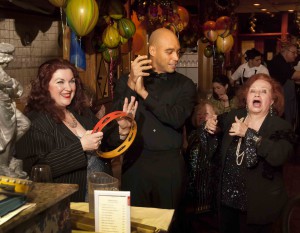 The festival celebration — from Friday, February 6th through Fat Tuesday February 17 —  features a  food, wine and music from a troupe of classically trained singers, who perform Italian arias, folk songs and Broadway standards.
The feast begins with a parade of 15 hot and cold antipasti — many prepared only for Carnevale — and continues with a choice of pasta and entrée, followed by coffee and dessert.
The fee is $45 to $60, depending upon the day. For information visit their website or call for reservations call 718-236-9883.
– Guest submission