We went for a bite to eat at the Bluebell Cafe after seeing The Box Show — one woman (Dominique Salerno) hilariously performing over 25 characters from inside a small  3′ x 3'x 2′ box — at the People's Improv Theatre on 24th Street.
We found Bluebell Cafe, a warm friendly restaurant that's so accommodating. We were four and each wanted to share, as women often do. They were so eager to please, giving each of us a half an order of their creamy cauliflower soup  ($10 a bowl) from the special of the day. If offered,  I'd recommend that!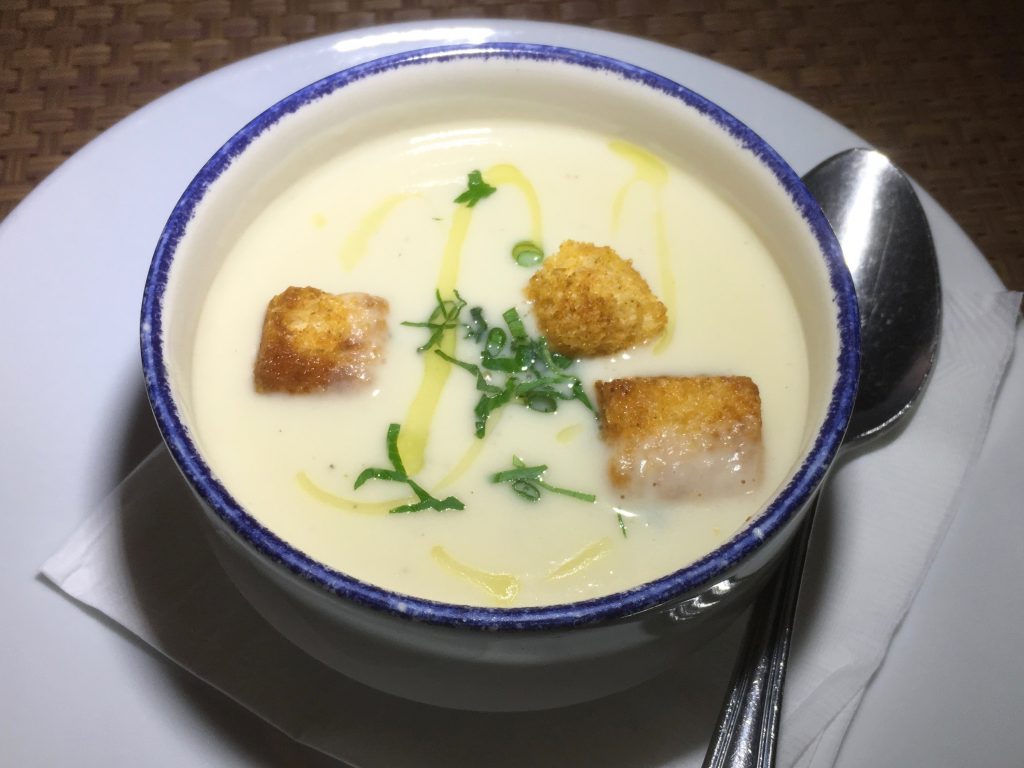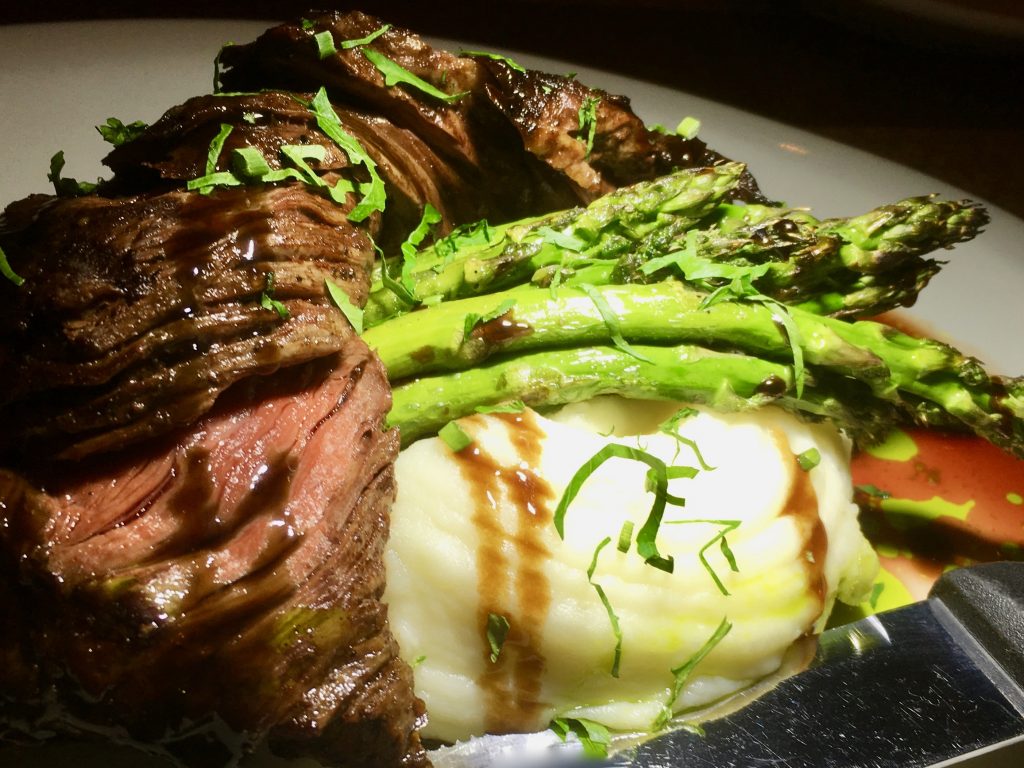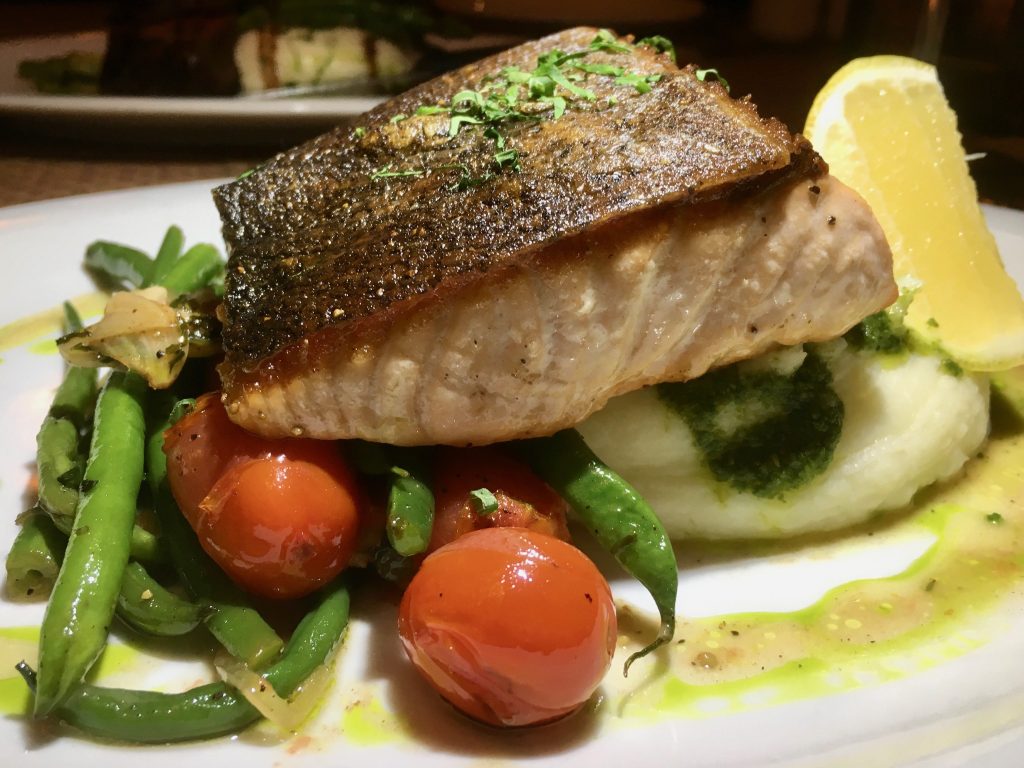 For entrees, we tried the salmon ($23), cooked medium-rare as requested, with pesto-whipped potatoes, tender green beans and roasted grape tomatoes; and the grilled hanger steak (a bit too chewy for me!) with a balsamic glaze served with asparagus and also with whipped potatoes. Fry lovers that we are, we added a side order ($6).
We washed all that down with a bottle of their Tempranillo (EntreSuelos, Castilla y León, Samora, Spain, $38).
Blue Bell Cafe is an inviting casual restaurant that I'd recommend.
Bluebell Cafe
Gramercy
293 3rd Avenue,
New York, NY 10010
(646) 649-2389