With my Ex-expats group, we took a historic tour let by Kevin Draper, one of the owners of the New York Historical Tours company.  During the 2-hour tour,  I gained a new respect for Alexandar Hamilton and learned about the Fraunces Tavern that's celebrating its 300th birthday this year. I vowed to gather some friends to visit the museum and restaurant sometime this summer. (That's the tavern behind Kevin in the photo.)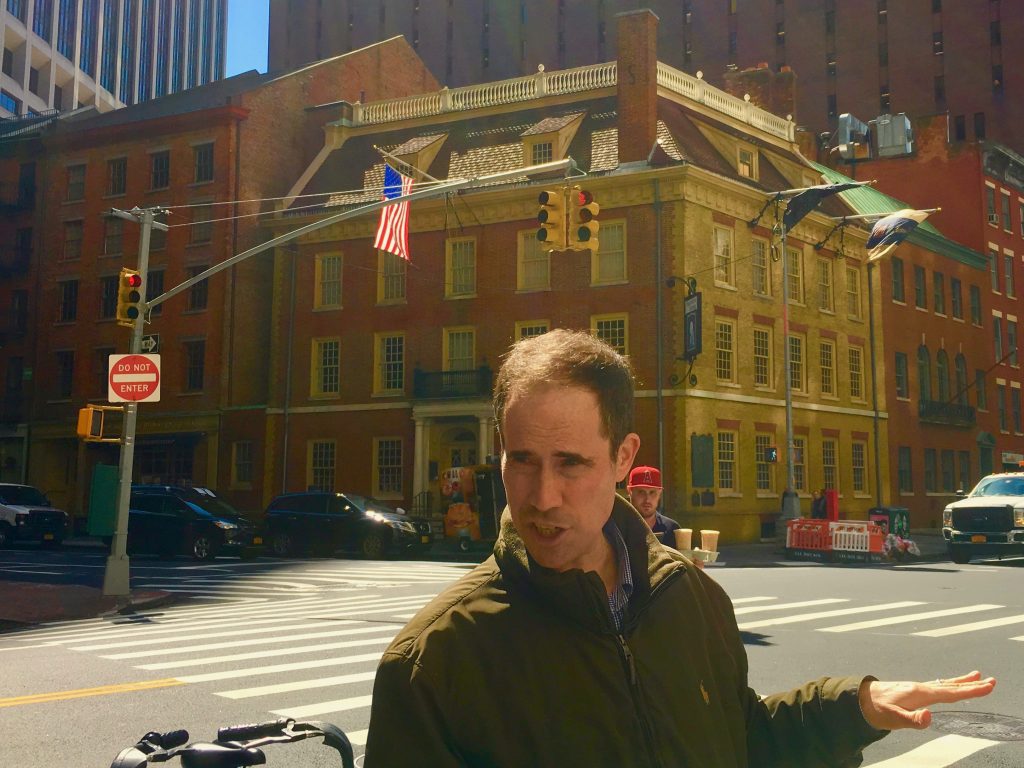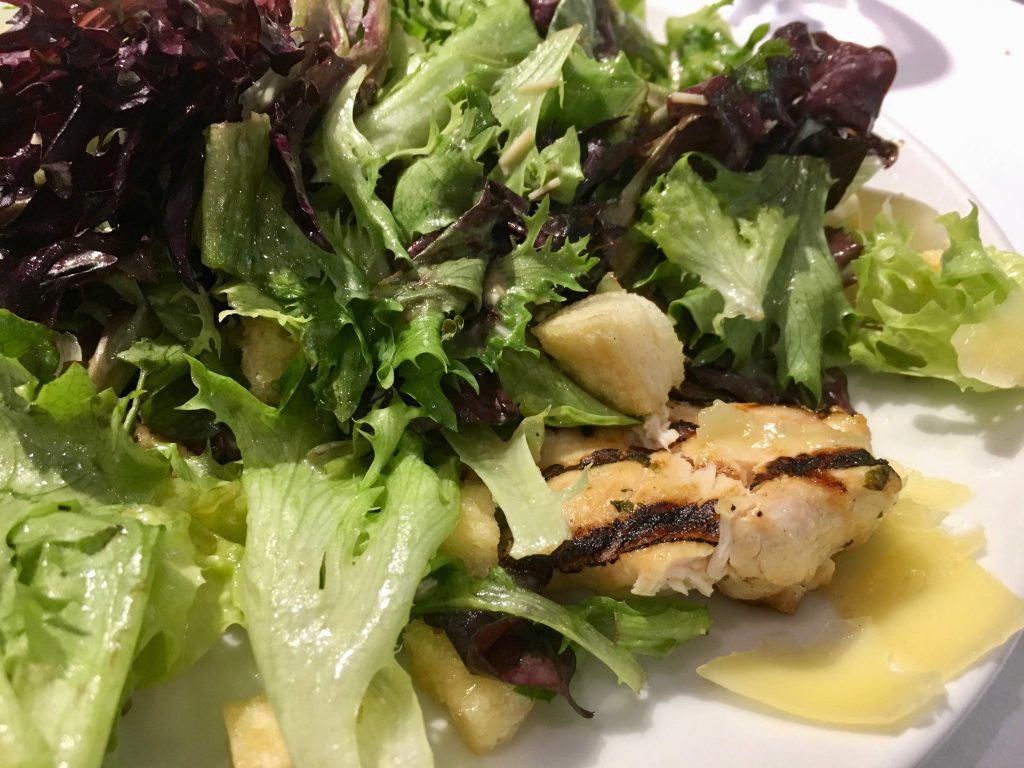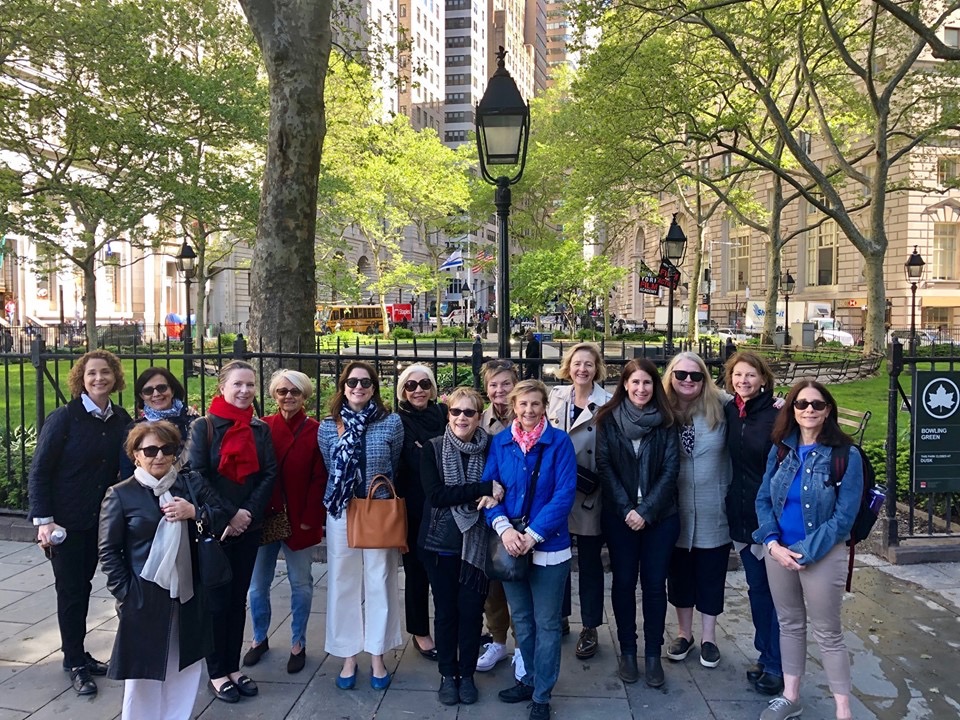 After the trek around lower Manhattan, we headed to Beaubourg in Le District, a place I had been a couple of years ago when it opened at Brookfield Place. Sadly this time, I had to engulf and run.  Literally, I gulped down my lunch as I had tickets to a Broadway matinee. I had ordered their Caesar salad with chicken ($20).
Funny how many restaurants avoid romaine in the classic Caesar after the recent recalls.  Beaubourg served a slab of still-warm chicken paillard under a mound of very dressed non-romaine green salad. It was quite good, although I would have preferred less dressing.
When the weather is good and you are downtown, I recommend dining at Beaubourg outside by the water.
Beaubourg
Financial District 
225 Liberty Street
New York, NY 10080
(212) 981-8589