(Written before COVID-19 quarantine) We decided to stop in The Storehouse for a nibble after our board meeting as it was on the same block. Convenient for sure, but a noisy hoppin' bar scene. Not exactly what we were looking for but it served the purpose.
We sipped one of their "Undocumented Manhattans" ($15) — a blend of Blackbush Irish Whiskey, Carpano Antica (Italian vermouth), Pierre Ferrand Dry Curaçao and Angostura bitters — while waiting for our sliders.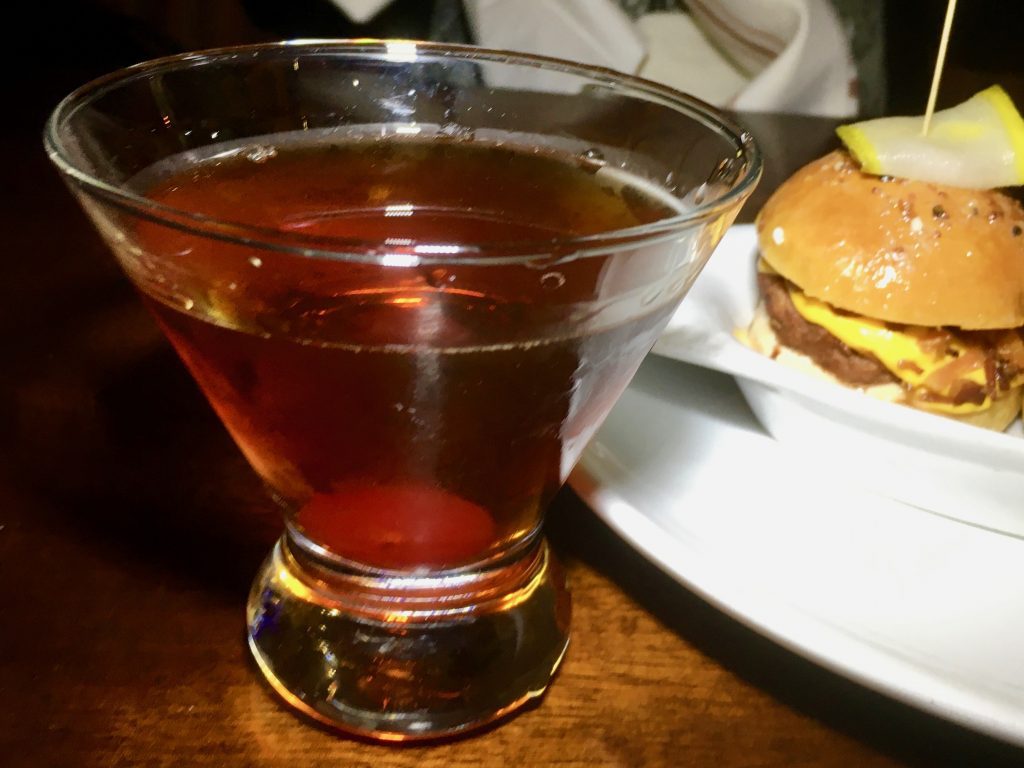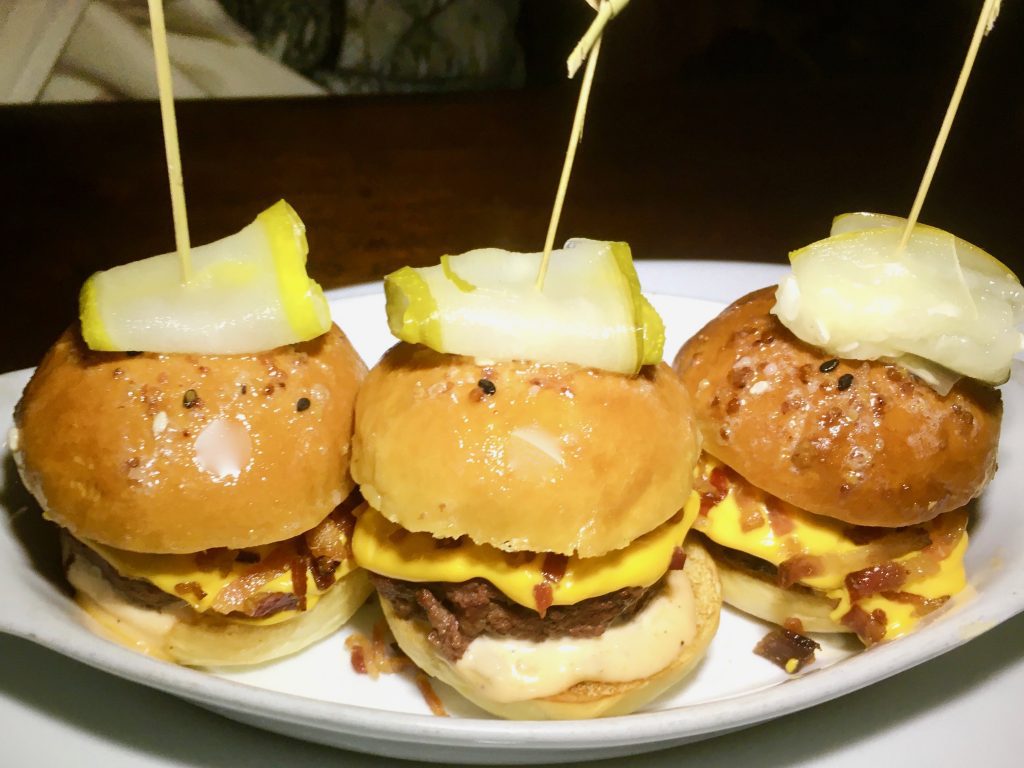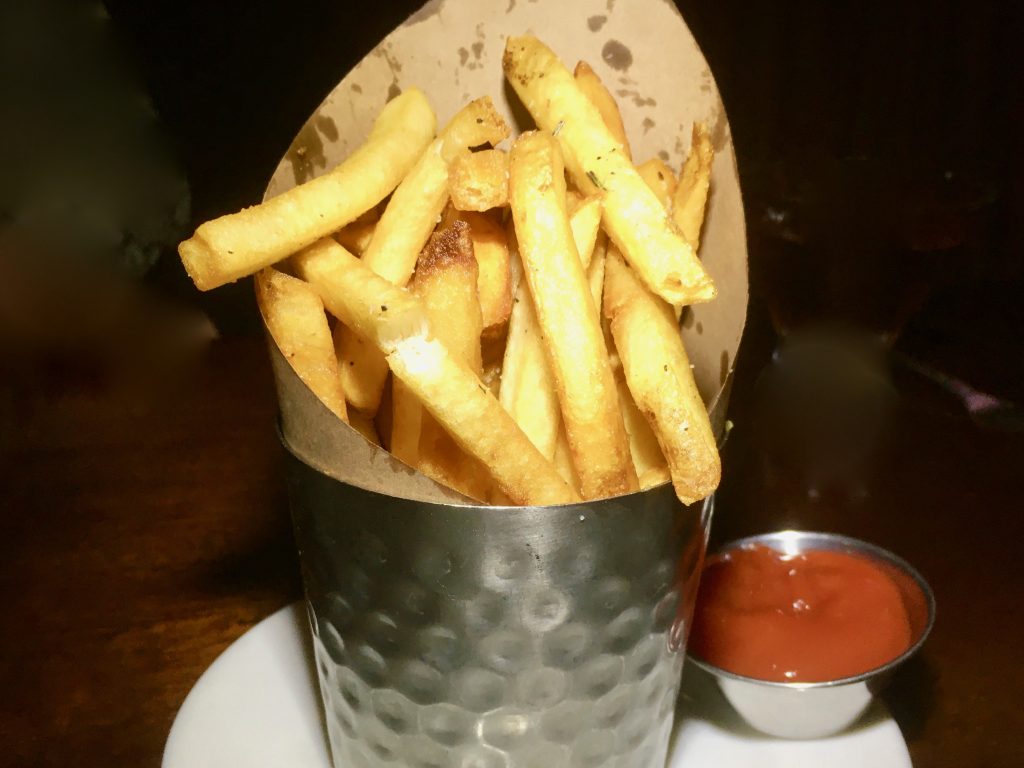 We shared the three baked mini burgers topped with cheese sauce (I would have preferred cheese!) bacon and some sauce on potato buns that were crunch as the buns were toasted with brown sugar butter ($14). We added a serving of yummy fries with that ($8).
Nothing that I'd recommend unless you're in the mood for a noisy bar!
The Storehouse
Chelsea-Flatiron
69 West 23rd Street
New York, NY 10010
1.212.243.8898