After "Knives Out" an old-fashioned whodunit with an all-star cast, we walked over to Norma's. It's the best, most consistently good place to get a bite after going to the Kips Bay AMC.
A glass of wine is de rigueur with a Sicilian meal. (Actually, with any meal!) I had the Donna Fugata, Sedara, Nero D'Avola, 2016 ($14), my friend the Gulfi, Cerasuolo Di Vittoria, 2016 ($16). Both worked well with our food.
My friend ordered the pantesca salad with ventresca ($13), Norma's Italian version of the classic French salad Niçoise yet with Nocellara olives.  Her large bowl came filled with oil-cured tuna, olives, green beans, tomatoes and potatoes in a well-seasoned vinaigrette.
I tried the Parmesan aubergine timbale ($ 18), unbreaded, unfried slices of eggplant layered inside a drum-shaped pan with mozzarella and parmesan cheeses and tomato sauce, then topped with fresh basil when turned onto a plate. A light satisfying bite that I'd highly recommend that at Norma Gastronomia Siciliana as I would the movie, "Knives Out."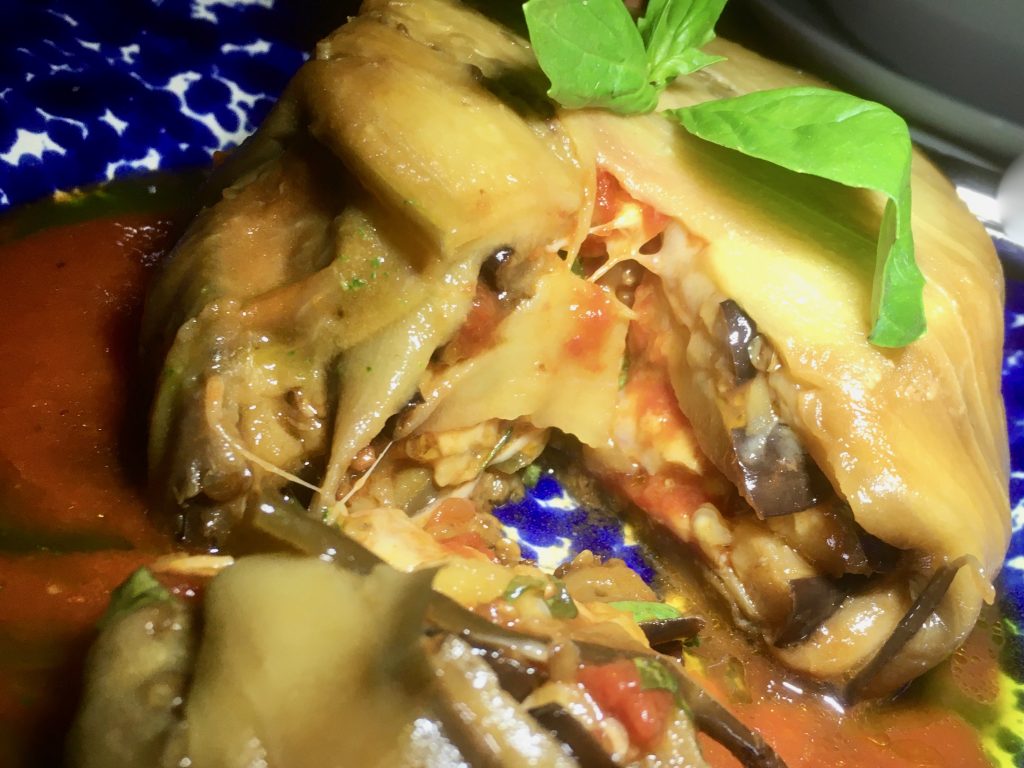 Norma Gastronomia Siciliana
Kips Bay
438 3rd Ave
New York, NY 10016
212- 889-0600