For authentic farmhouse-style Sicilian cooking, I head to Norma's, a small restaurant taking no reservations.  I met a wine colleague for lunch.
In addition to a glass of Barone di Villagrande, Etna Rosso, 2016 ($16), we shared two items. I'd go back for the wonderful porchetta cabbuci ($19). It's a sandwich of roasted pork, arugula and provolone on a bread similar in thickness to pita, cooked in the wood-fired oven. Half was almost more than I could finish!
That cabbuci would have been enough for me, but we had also ordered Norma's pasta con le Sarde a timballo ($22) — saffron-scented spaghetti with Portuguese sardines, wild fennel, raisins and pine nuts ($22) breaded and served from a mold.
Worth checking out when you're in the hood.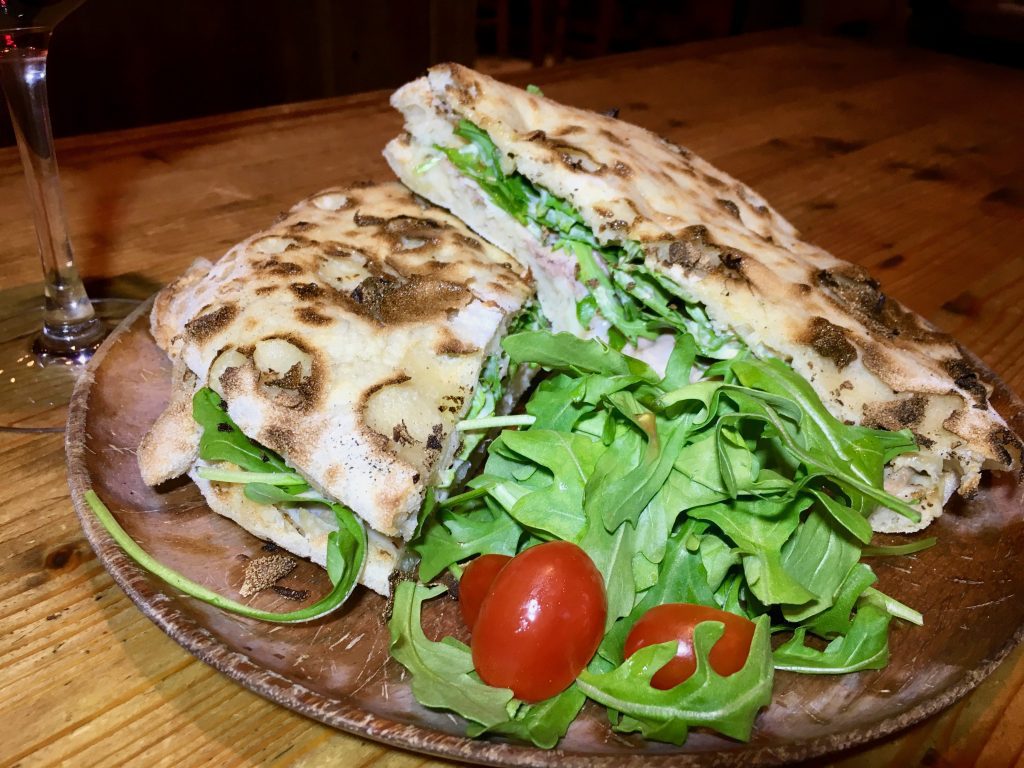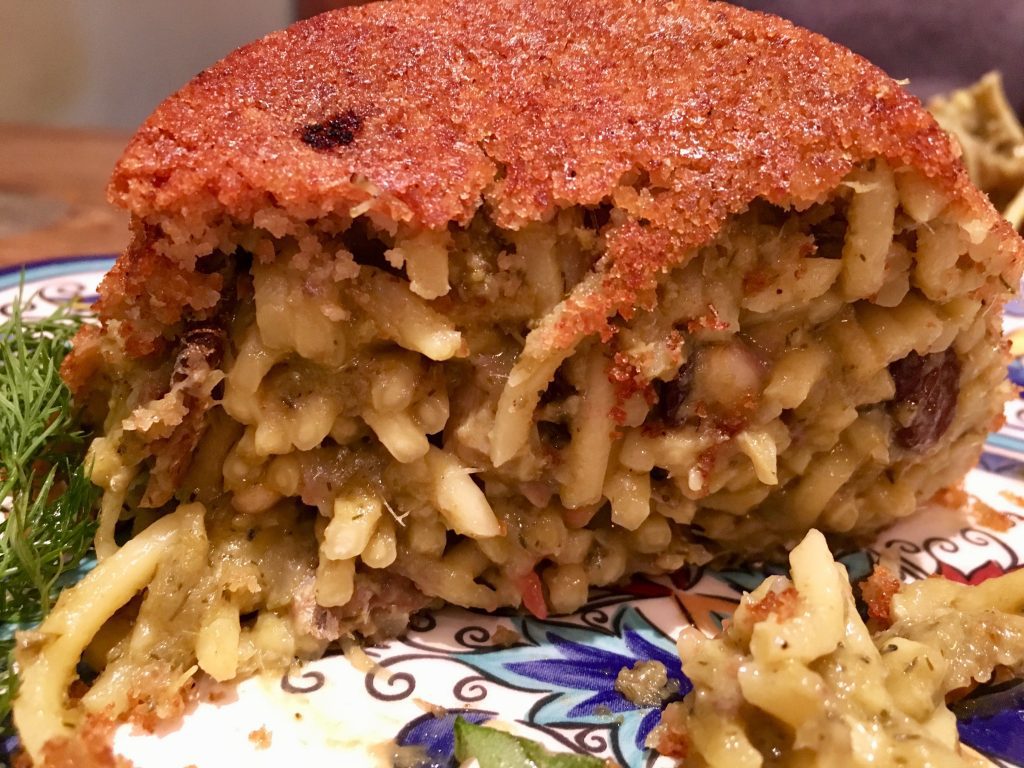 Norma Gastronomia Siciliana
Kips Bay
438 3rd Ave
New York, NY 10016
212- 889-0600