For years, I had been receiving invitations from Blue Polo Interactive, a digital branding agency, to attend a media dinner at Bagatelle. Preferring to dine at a restaurant instead of joining a pre-chosen press meal with others, I kept requesting the former to no avail.
When a weekend trip was canceled, I decided to accept the invite so I could dine at Bagatelle as the only other time I had been there was for a light lunch. I had not realized this was an Instagram influencer meal… until the first courses arrived a the table.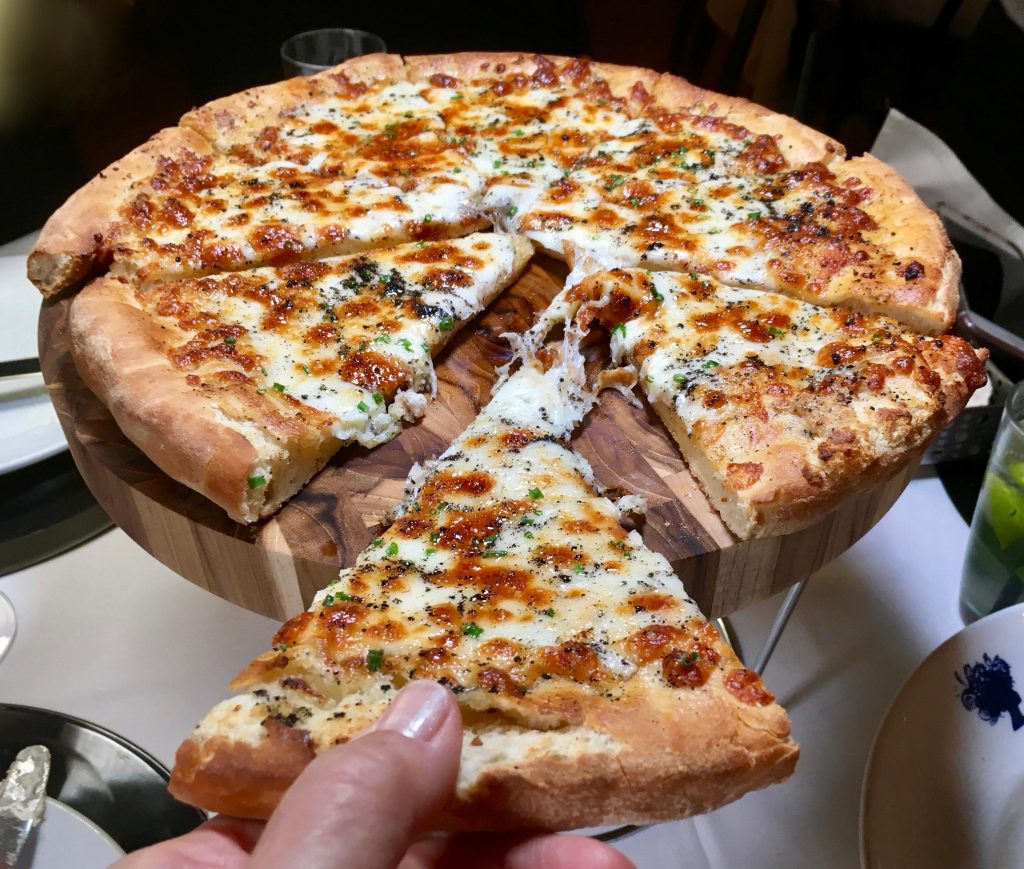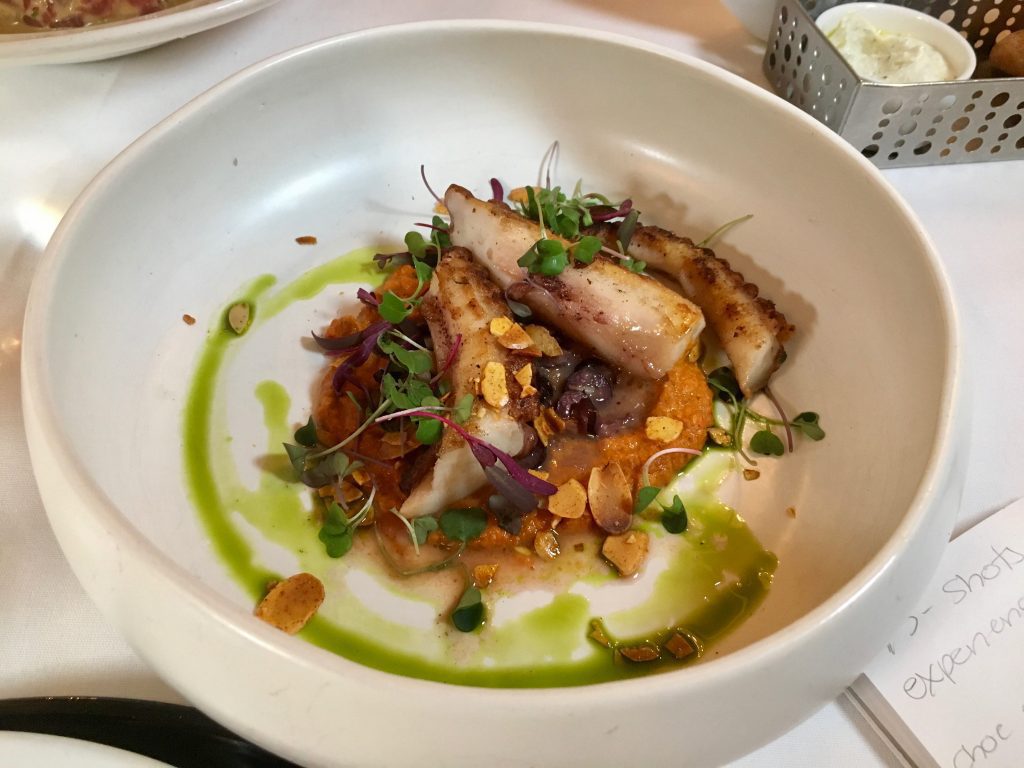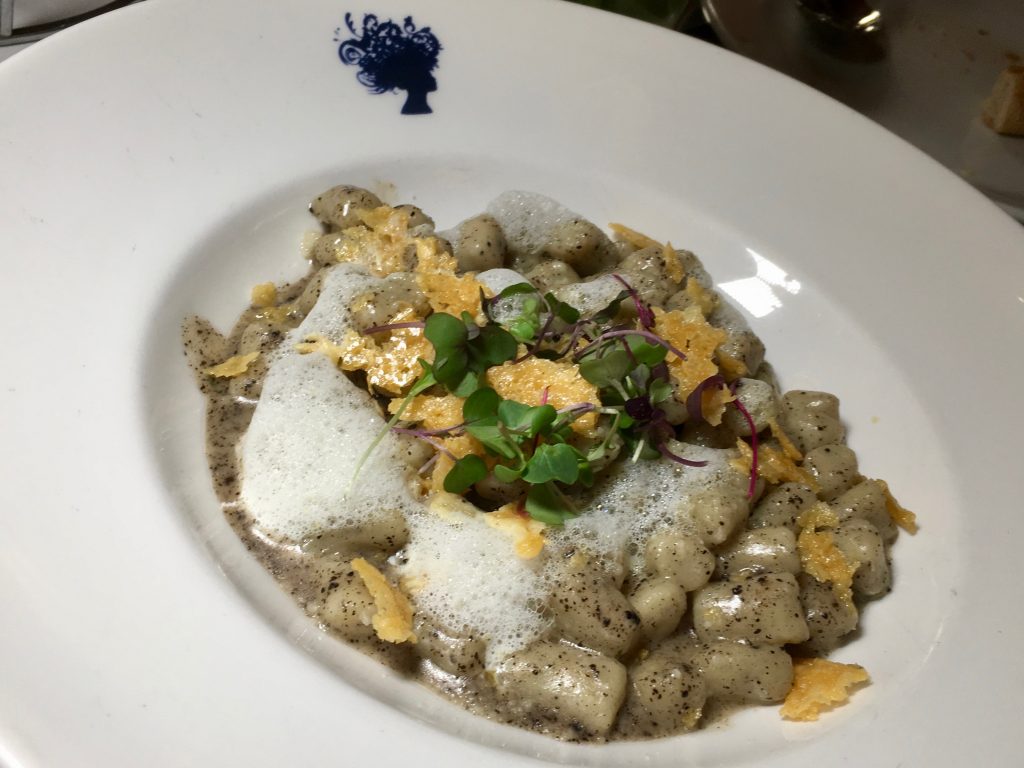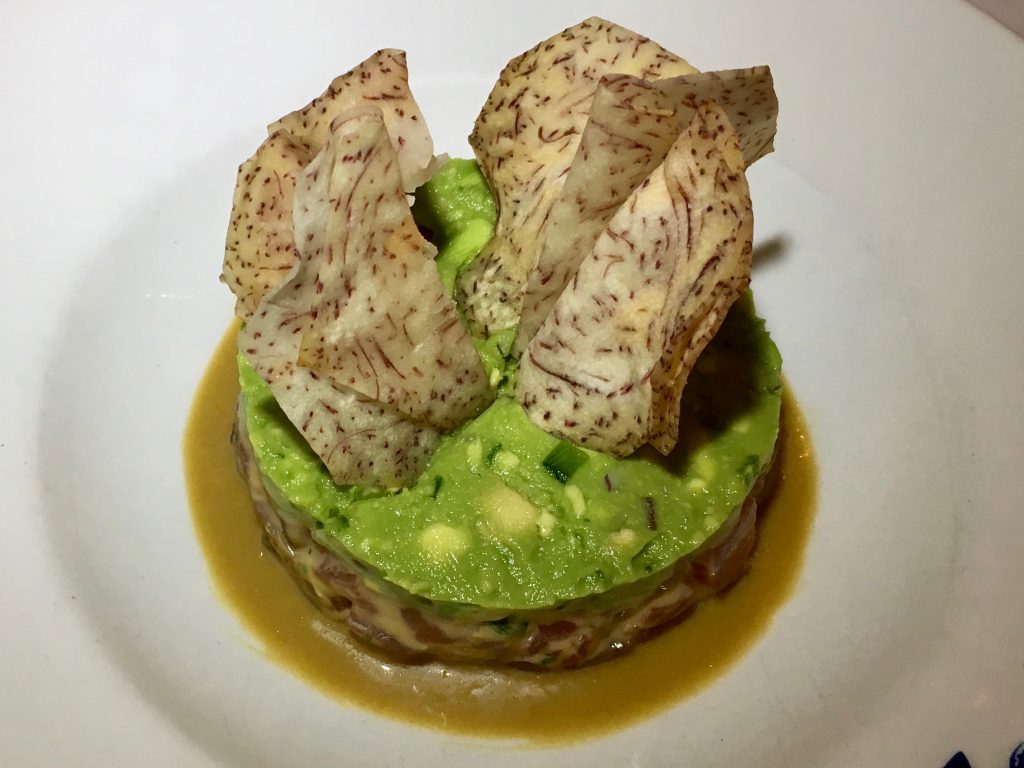 The waiters delivered a blood orange flavored Burrata salad with puffed barley ($26), a black truffle smoked mozzarella pizza ($29), tiny gnocchi in a black truffle sauce ($24/$34) avocado topped yellowfin tuna tartar garnished with taro chips ($22/$34) and octopus with olives and almonds in a romesco sauce.
Out came the big lights and large cameras. The food was the subject, with nothing touched until everyone took all their photos. Not my way to dine, as I usually quickly snap photos to not intrude upon the experience. But I went with the flow.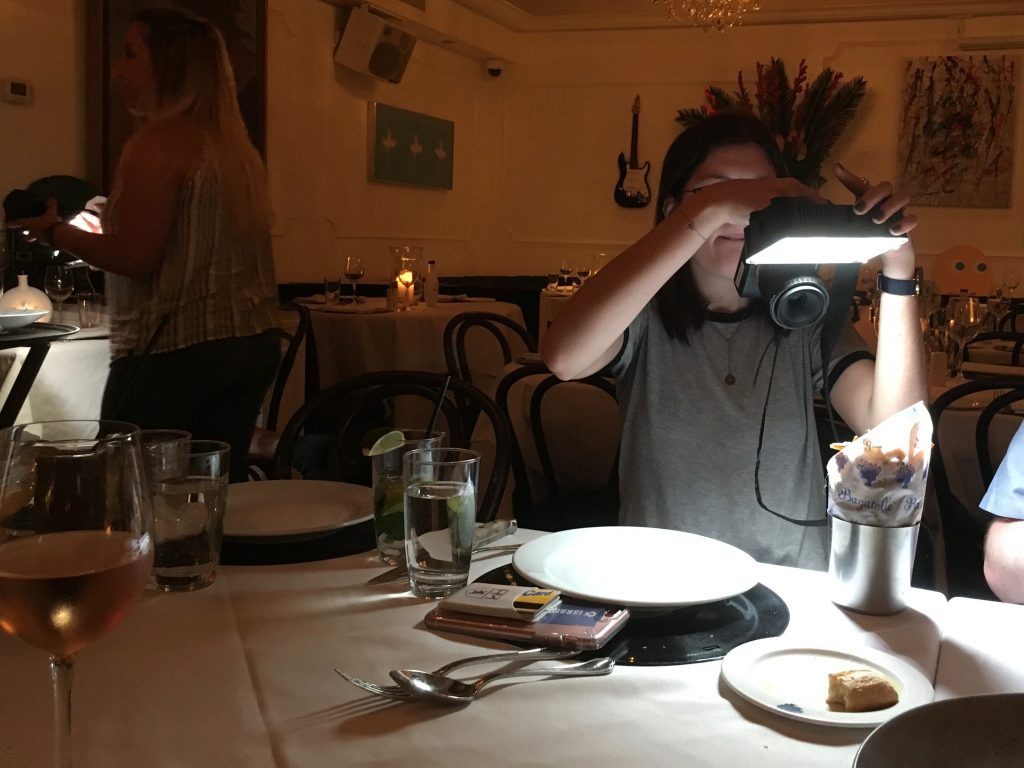 Entrees included pan-seared scallops with caramelized peaches ($48 for three), roasted Scottish salmon with market greens ($35),  seared lamb chops with cranberry and garbanzo beans ($43) and truffled chicken with caramelized cipollini ($45 half/$79 whole) along with two of the sides, heirloom carrots ($12) plus French fries ($15) with truffles and Parmesan  (Yes, the Bagatelle chef loves truffles!).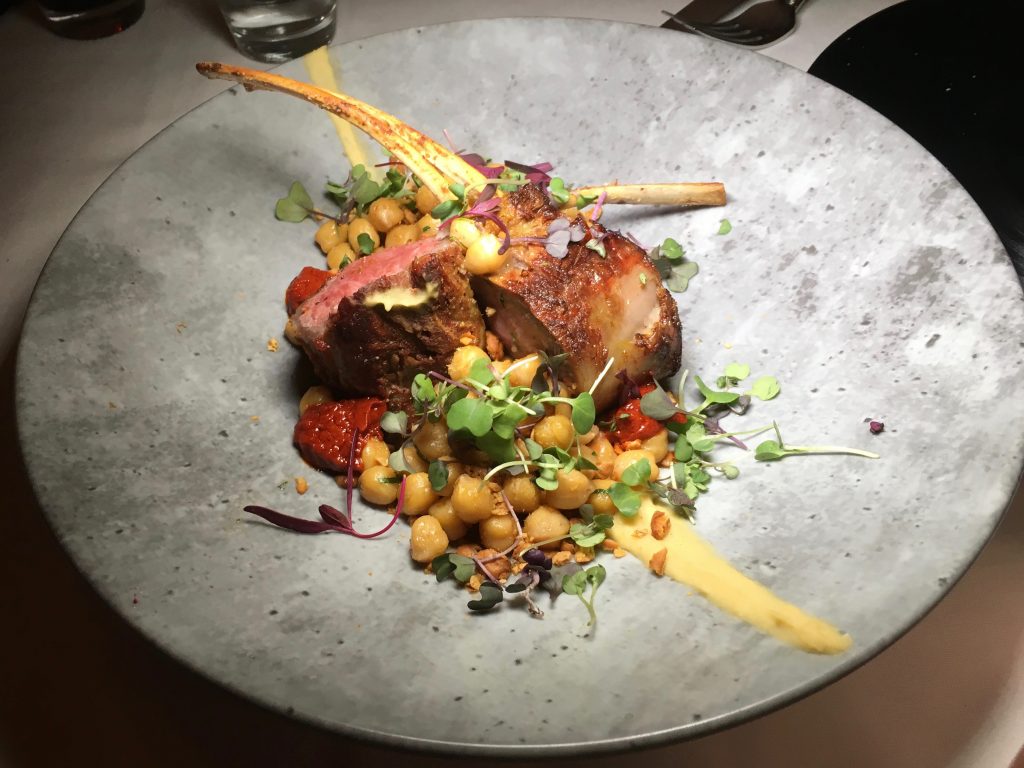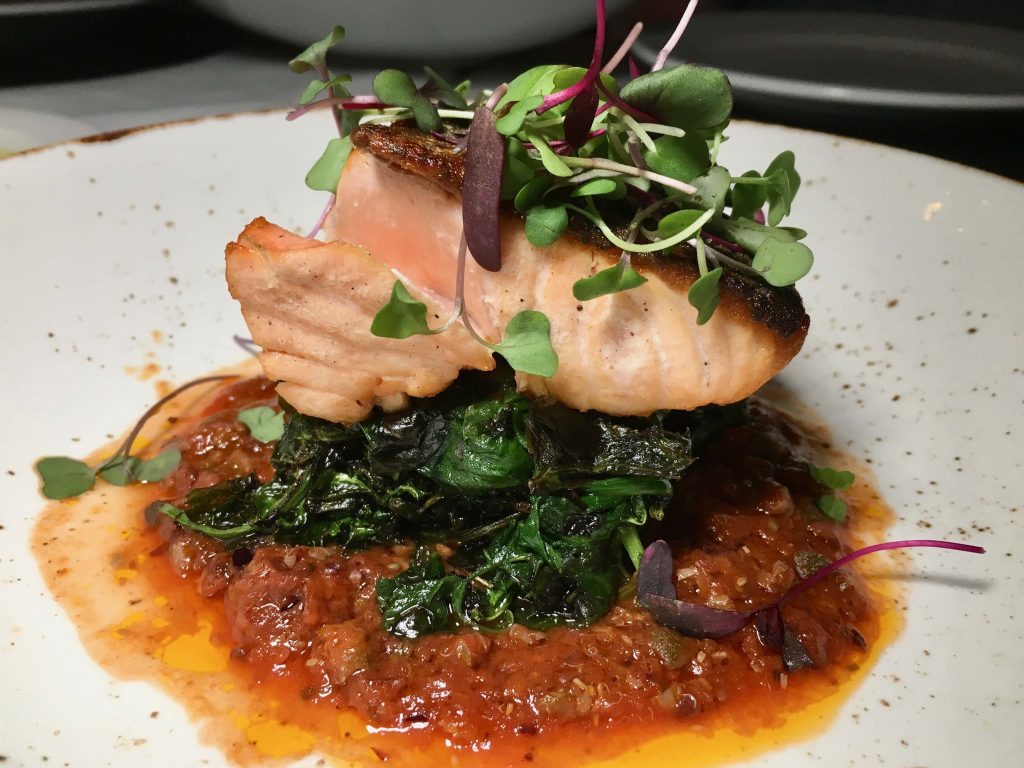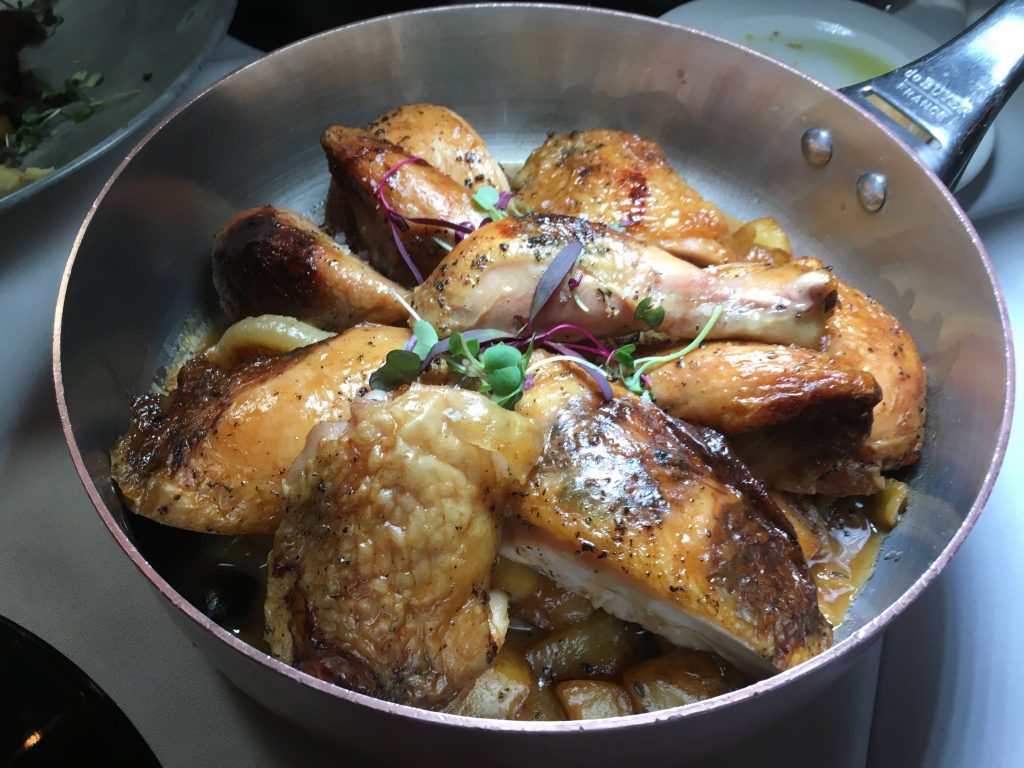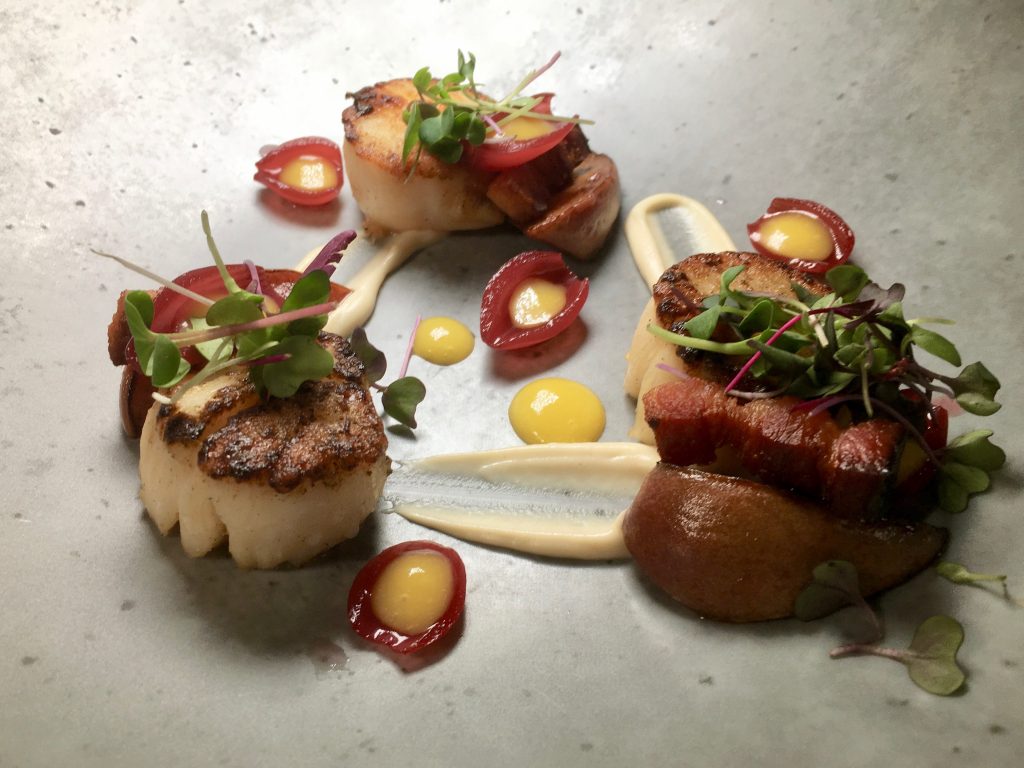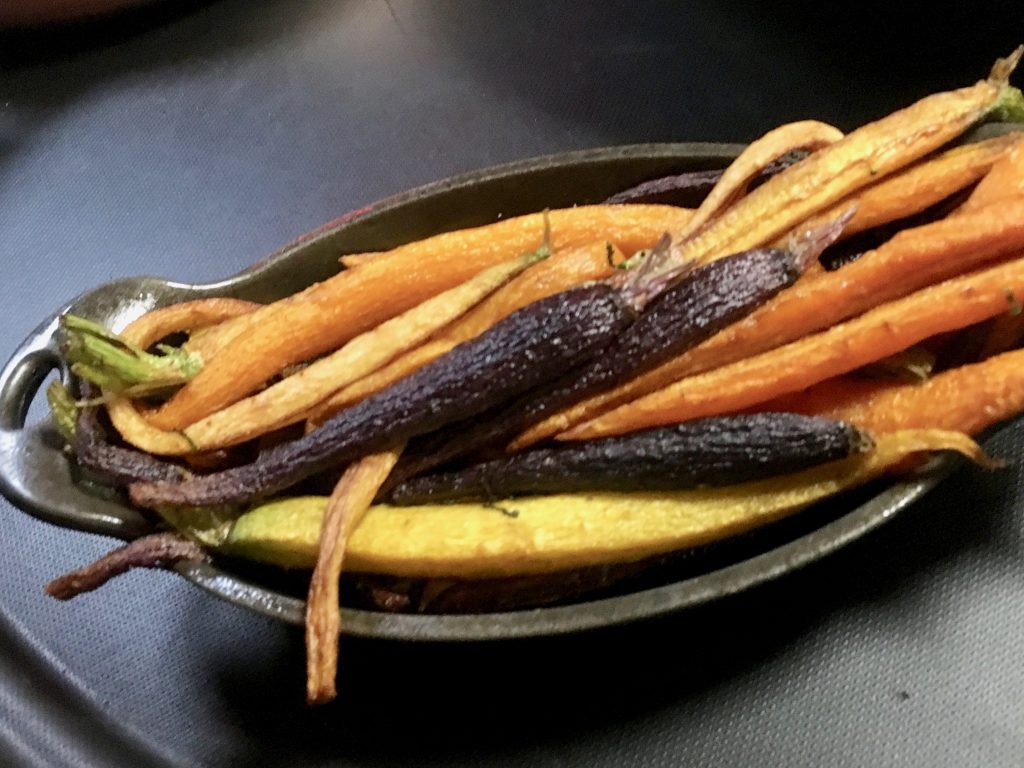 I suggest dining at Bagatelle after a visit to the Whitney Museum or walking The Highline. From what I sampled, I'd recommend the tender octopus, the moist chicken and dining without a gaggle of influencers!
Bagatelle
Meat Packing District
1 Little W 12th Street
New York, NY 10014
(212) 488-2110