One drizzly weekday morning before lunch at Bagatelle, we sat by the Josephine Shaw Lowell Memorial Fountain at 41st and 6th Avenue waiting for the free tour of Bryant Park. With no one else braving the weather, we ended up with a private tour as we were the only two participants.
This free tour provides oh, so much information that I (now a real New Yorker) had no idea about. For one, that fountain from 1912 was the first NYC monument dedicated to a woman! Also in the park is a statue of Gertrude Stein, an attendant and fresh flower bedecked bathroom, books to read and many games to play.
After the tour, we headed down near the Whitney Museum to Bagatelle for a late lunch. This white tablecloth place is elegant with fun art, more of a place to dine than to grab a bite. To start, they serve warmed tiny baguettes along with a feta-olive oil spread.
Micheal, our exceptional waiter, suggested the truffle potato-gnocchi ($17). Each of these tiny pieces melted in your mouth and had a subtle (dare I say perfect) amount of truffles. You're right, the photo does not make it look appetizing. It was.
The burrata salad was the opposite. No flavor. We had to sprinkle salt to try to add some flavor to the tasteless tomatoes. Odd as it was September the height of their season when they are the ripest. We mentioned it to the waiter who said the chef said, "they were out of season."
They should have never served it, if not up to their standards. You won't have that problem as I learned they were taking the tomato and burrata salad off the menu; they didn't take it off the bill.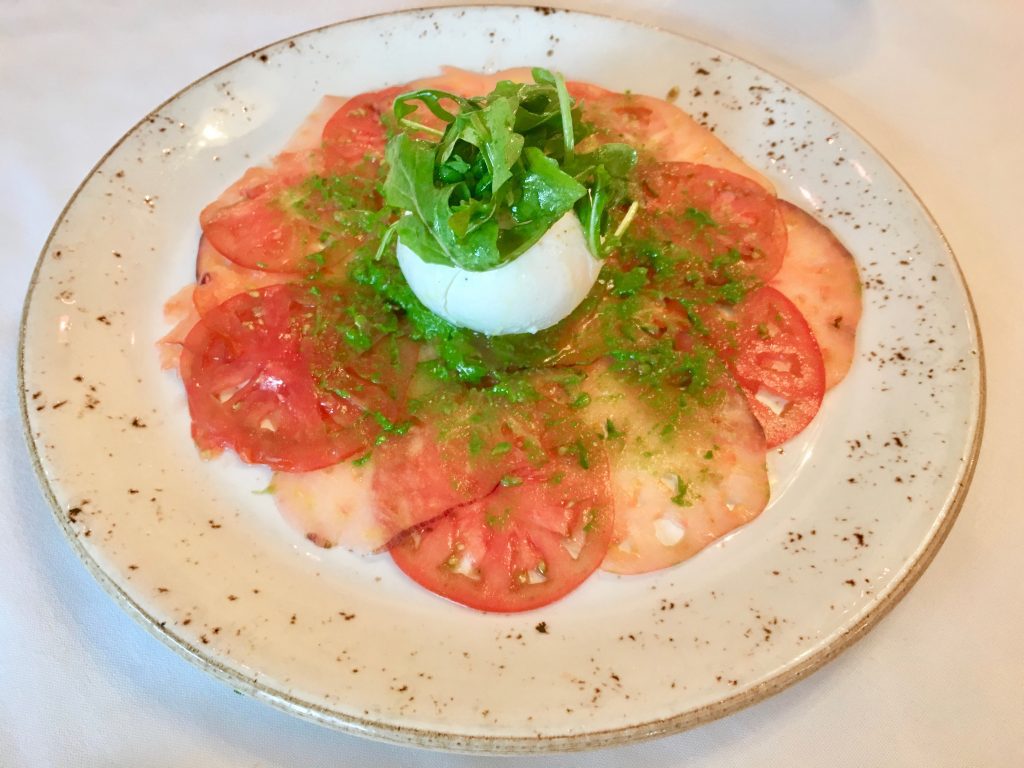 Bagatelle
One Little West 12th
New York, NY 10014
(212) 488-2110

Save
Save