I was invited to attend the launch party for The Space, a new event area at WeWork in Flatiron.  They offered an open bar, music a tad too loud for my ears and hors d'oeuvres from Five Senses Catering, including the beet hummus crostini in the photo.
We headed across the street to Almayass for a light snack after realizing the event space was inappropriate for my needs. My dining companion had not been before, so I let her choose what we'd eat. We shared the hummus topped with minced beef and sauteed Spanish pine nuts ($16) and the shwarma of certified Angus beef ($21.50) flavored with sumac, parsley and onion, with tahini for dipping. Our server also brought pitas for dipping, both crisp and soft.
If you haven't been, I'd suggest going.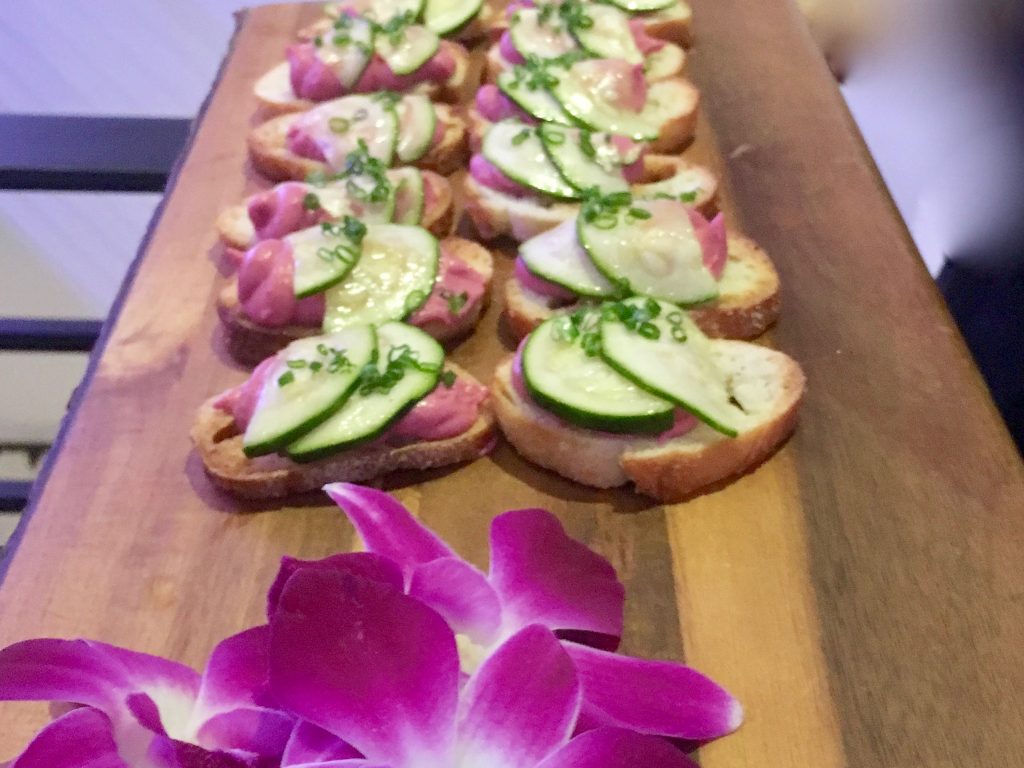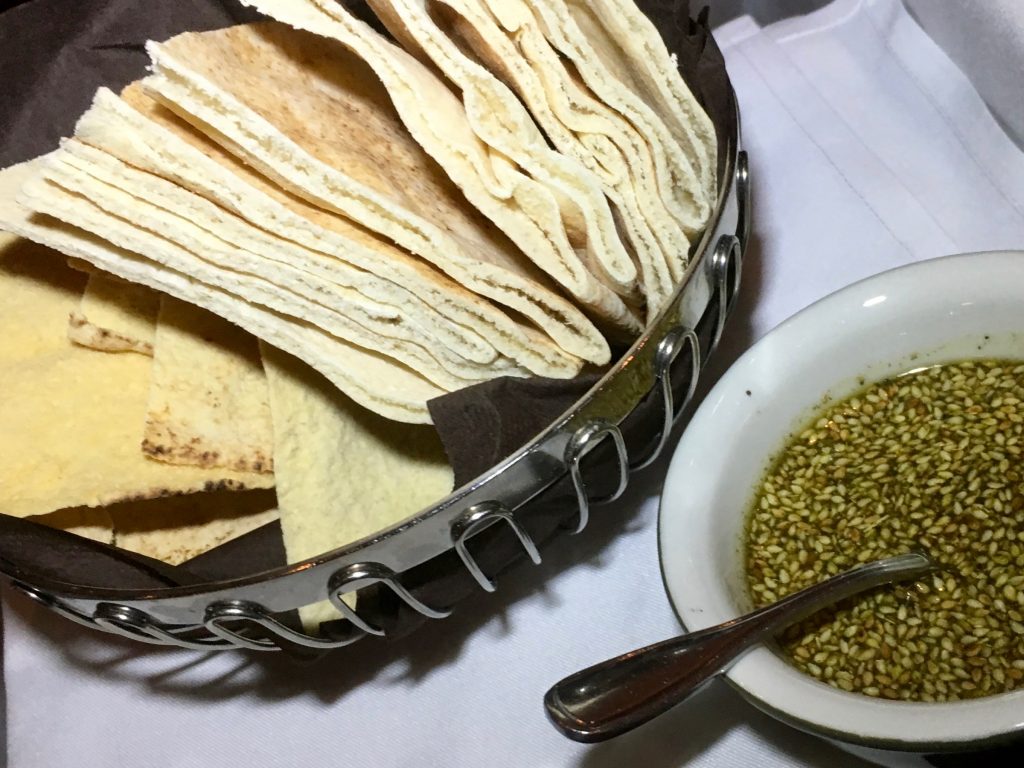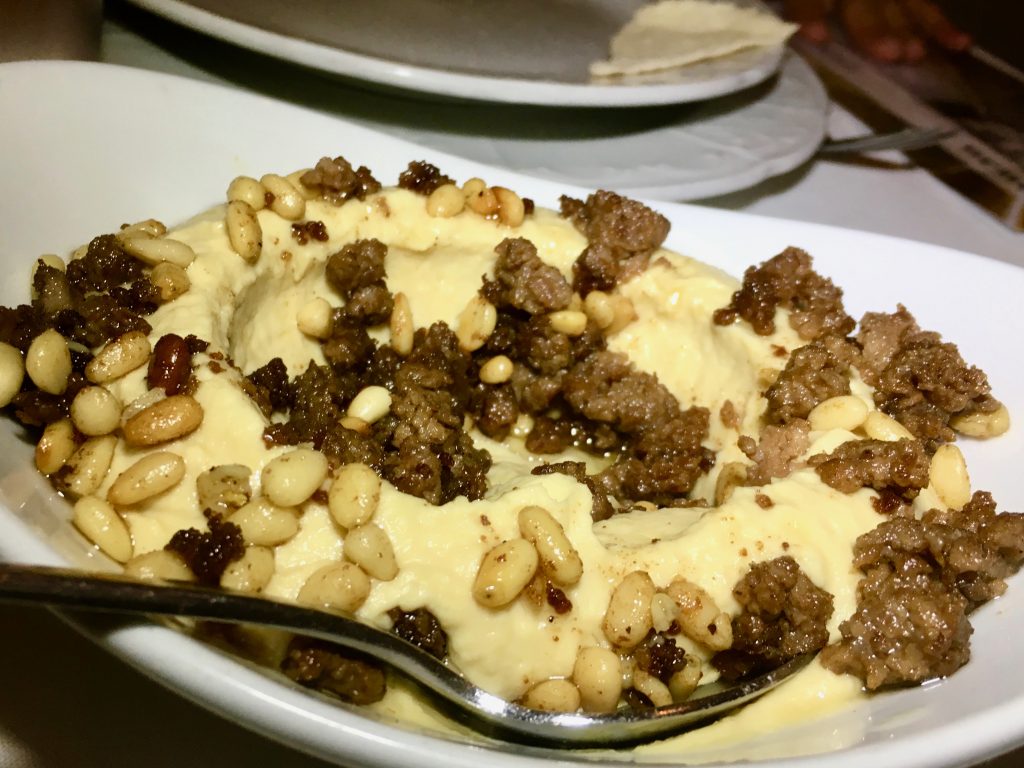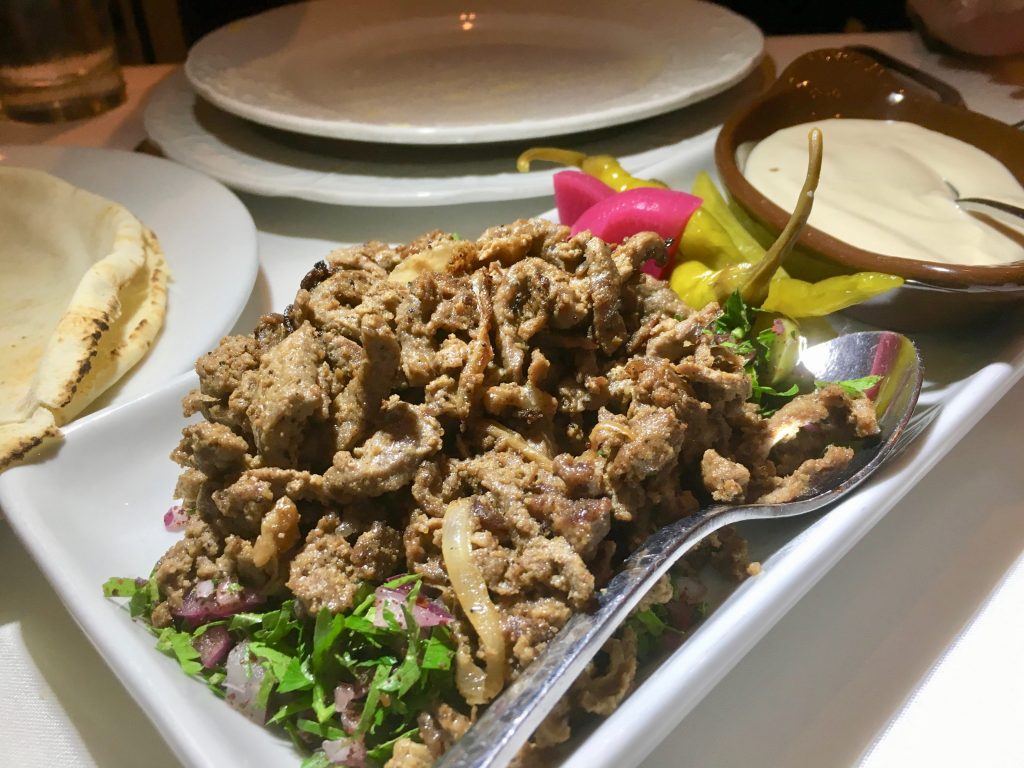 Almayass
Gramercy-Flatiron
24 E 21st St
New York, NY 10010
(212) 473-3100