My friend was sure we had eaten together at Altesti before, a restaurant serving traditional Italian dishes made with locally sourced and seasonal ingredients. As we walked Spring Street towards the restaurant, I agreed that it certainly seemed familiar but I couldn't locate my writeup. One thing I was sure of was that if I ate somewhere, I wrote about it.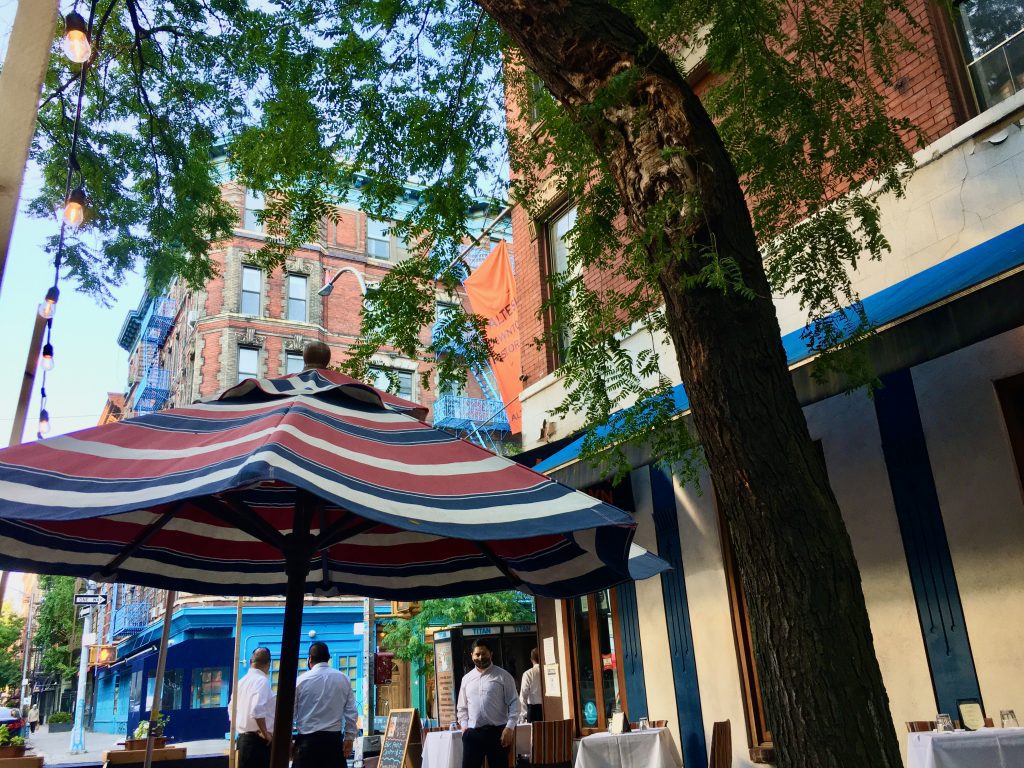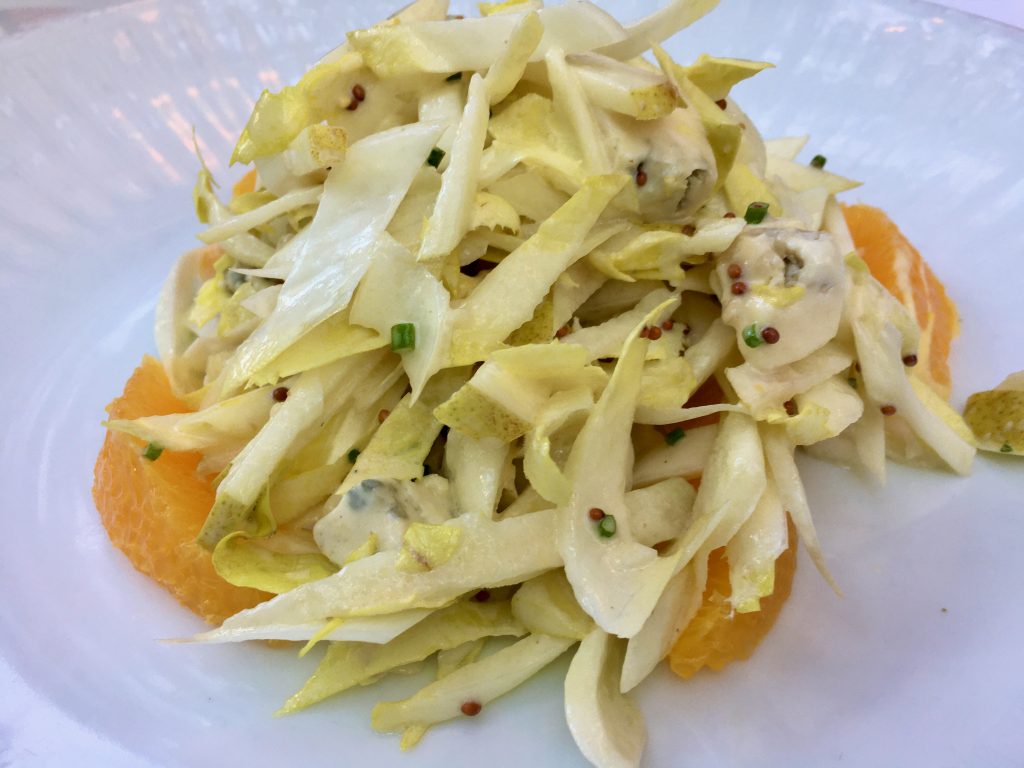 Altesi offers spacious outdoor street dining, making it easy to social distance, unlike many other alfresco locations where chairs often touch each other.  We shared a few dishes, starting with a delicious salad of chopped endive, pear batons, chunks of gorgonzola and orange supremes ($15). Also tasty is their Tagiolini Neri con Gamberi, black tagiolini with (6) large shrimp in a piquant tomato sauce
($22).
We requested some bread to sop up the flavorful sauce. Our server said they no longer provide bread for the table. But, he added, we could purchase flatbread ($6) to accompany our dinner. We passed, although we did find out that the previous incarnation — the same owners — was Savore, a restaurant that I did write about. Oddly their website says that the owner, "Paolo Alavian has been at 200 Spring St serving classic Italian cuisine for over two decades."
Our final share was their sautéed Mediterranean sea bass (branzino) with sliced leeks, shiitake mushrooms and crunchy blood orange cubes  ($36).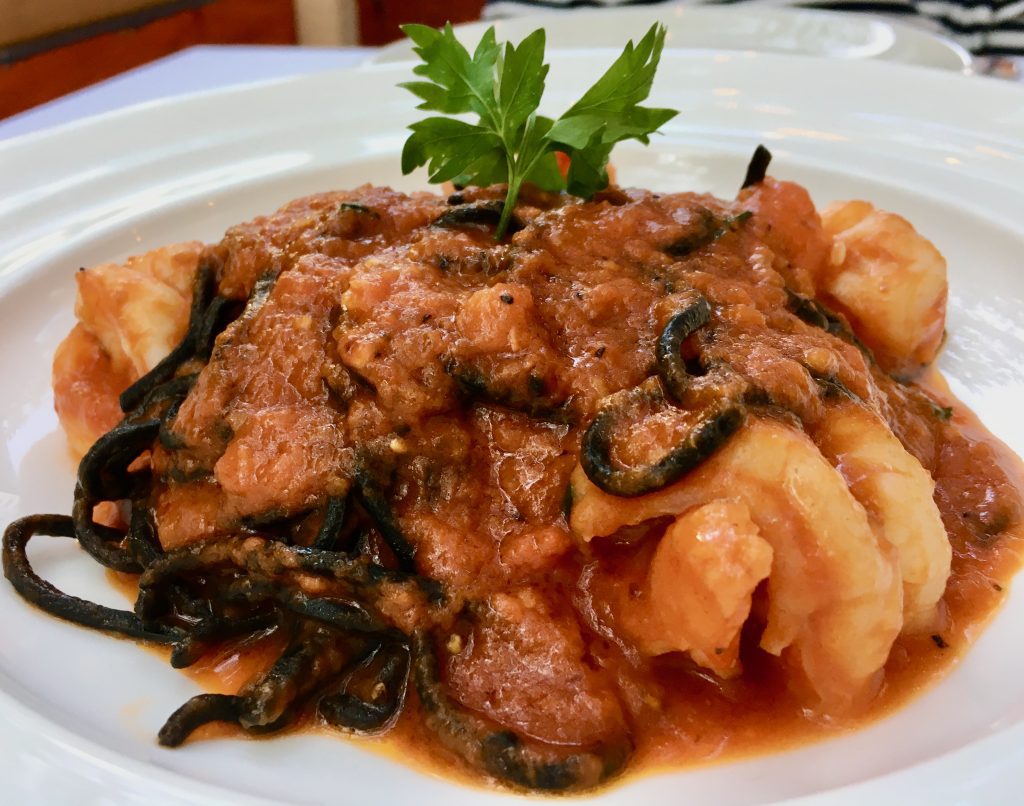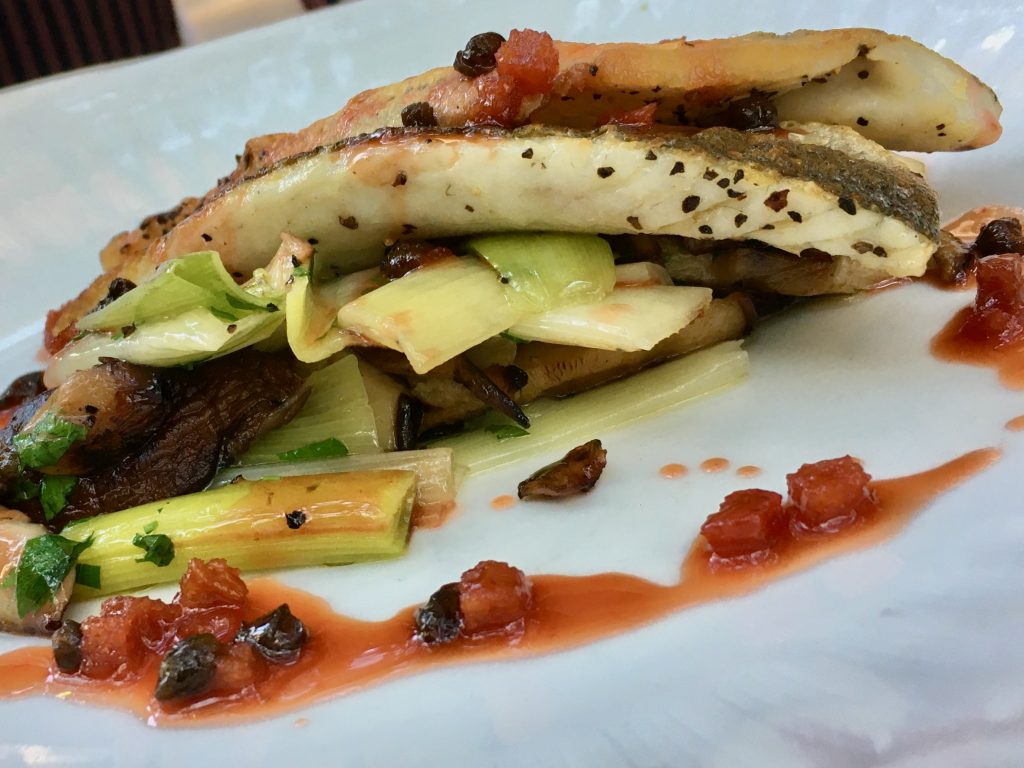 Altesi Downtown
SoHo
200 Spring Street
New York, NY 10012
altesinyc.com
(212) 431-1212