The outside tables on a beautiful spring day drew us to the Tuscan-style Savore in Soho for a light bite.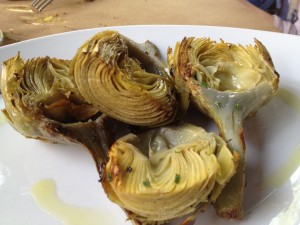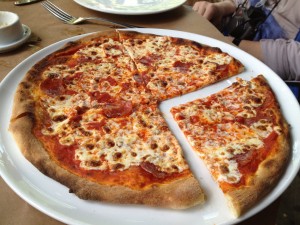 From the two dishes we had, I'd recommend it.
We started with perfectly cooked artichokes, fried "Roman Jewish Style" ($14) in olive oil.
We followed that by one of their thin-crusted pizzas. We selected the pizza al diavoletto ($16) topped with tomato, mozzarella and spicy sausage.
– bonnie
Follow @BonnieBOTB

Savore
200 Spring St
New York, NY 10012
(212) 431-1212
savorenyc.com