Attend the  epicurean event on Thursday, April 24th, 2014 beginning at 6:30 pm on the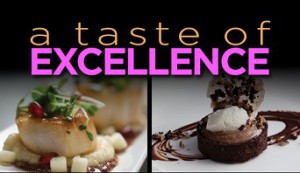 second floor of the Time Warner Center, NYC. The Restaurant and Bar Collection at Time Warner Center offers an evening of fine dining, wine and entertainment.
Enjoy canapés served by Union Square Events and sip specially crafted cocktails from Center Bar and Stone Rose Lounge during an open-bar cocktail hour. Dine on dishes from A Voce, Landmarc, Porter House New York and Masa. End the evening on a sweet note with desserts and cordials, accompanied by live jazz from Jazz at Lincoln Center.
To purchase tickets ($95/person), click here.