After eight years, I returned to Morso, Tuscan pioneer Pino Luongo's Mediterranean restaurant under the 59th Street Bridge, as their guest.  "Morso" is Italian for small bites, with most dishes offered either "Tutto" (regular sized) or "Morso" (a smaller bite, generally two -thirds the size of Tutto).
What a fabulous option! Since we were sampling lots, we ordered all Morso portions with the kitchen dividing those for us. Prices in this post indicate both sizes when available.
Our first taste was of their polpo alla griglia,  some of the most tender grilled octopus I've ever had (Yes, that good!) with arugula and roasted tomatoes ($22/30). Don't miss. Our salads were just as good.  The cavoletti consisted of crispy Brussels sprouts over arugula and thinly sliced fennel with crumbled feta cheese ($18) and the evening's special blood orange supremes with fresh fennel ($18) with fresh mint. The fennel would have been easier to eat if had been thinner slices as in the other salad.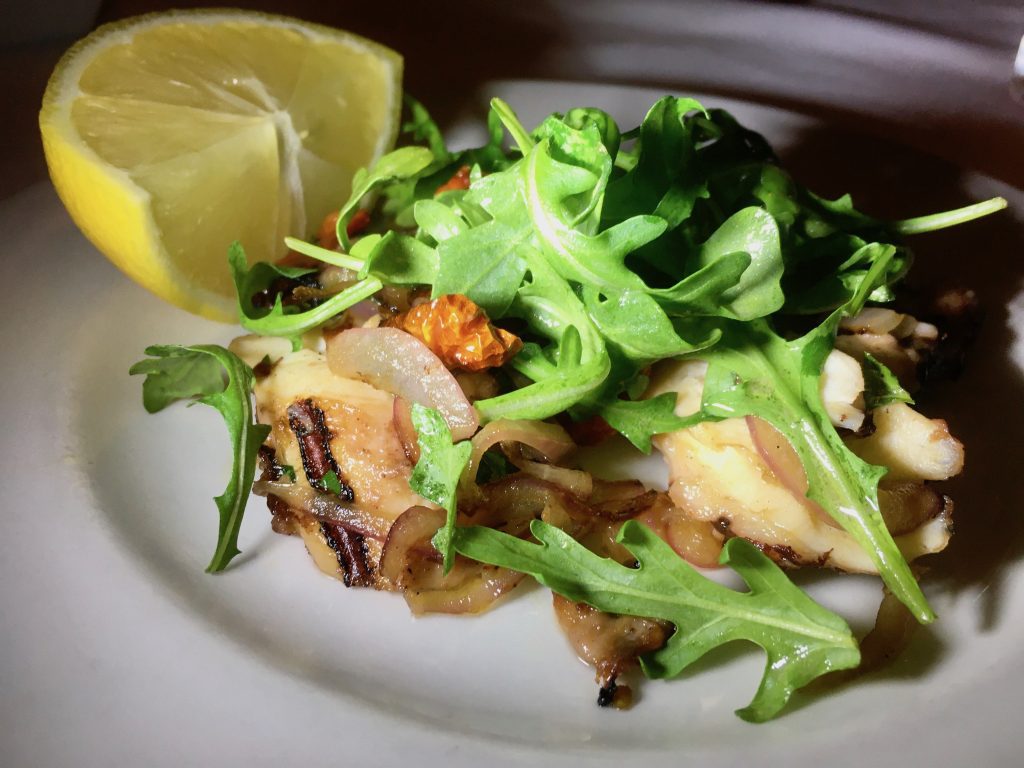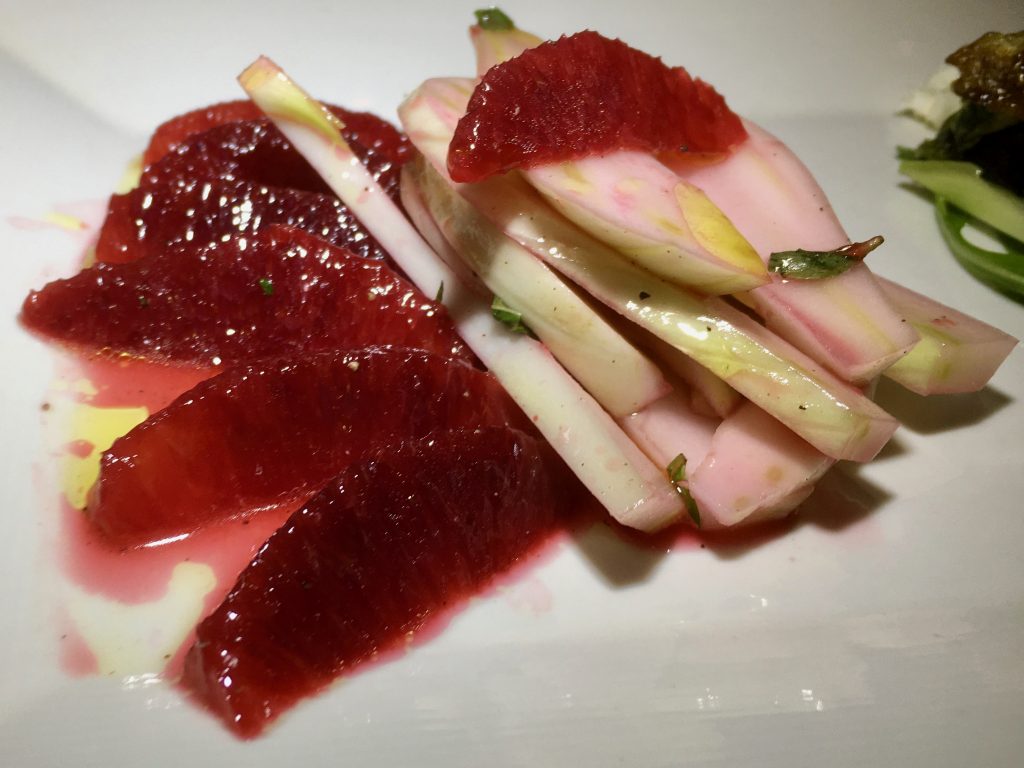 I'd recommend both the spaghetti with caramelized onions, tomato sauce and parmesan cheese ($18/24) and the spinach pappardelle tossed with braised cabbage and crumbles sausage sprinkled with grated pecorino romano cheese ($18/24). I had to restrain myself from finishing it all as I knew we had also ordered the seared cod special in a tomato and black olives sauce topped with shrimp and accompanied by diced beets mixed with kale ($32) and the sole in a white wine butter sauce served with zucchini and eggplant ($24/36).
Dessert ($13) of pear tart tartin, a warm tart with gelato all drizzled with caramel sauce plus the evenings blueberry tart special with housemade lemon gelato ($13). Yummy combination.
Well worth the trip!
Morso
Upper East Side
420 E 59th St(between First and York)
New York, NY 10022
(212) 759-2706
morso-nyc.com