Manhatta has turned into my new favorite restaurant in the city. It's reminiscent of the original Union Square Cafe's impeccable service plus the food is quite good with tables spaced far enough apart for easy conversation. That and the views are spectacular.
This time, I returned to the 60th floor Danny Meyer restaurant with my son, daughter-in-law and granddaughter who's almost 2. We arrived after an outing on the Staten Island ferry. Deli had fallen asleep in the carrier on my son's back walking from the ferry to the restaurant and slept soundly throughout our lunch.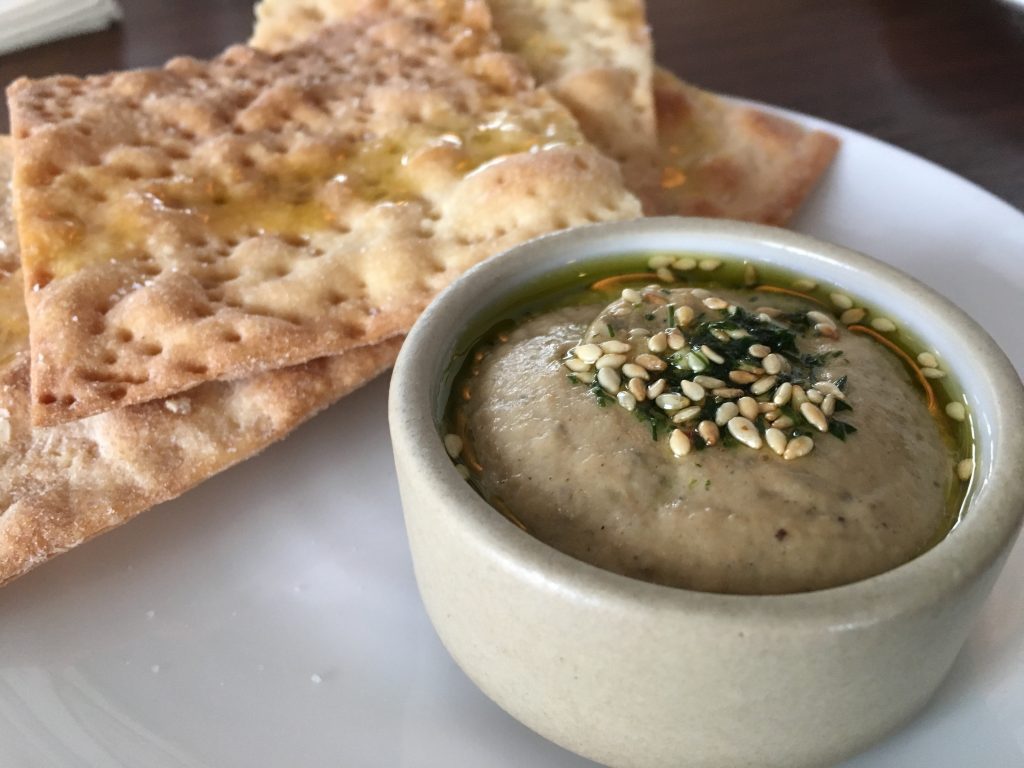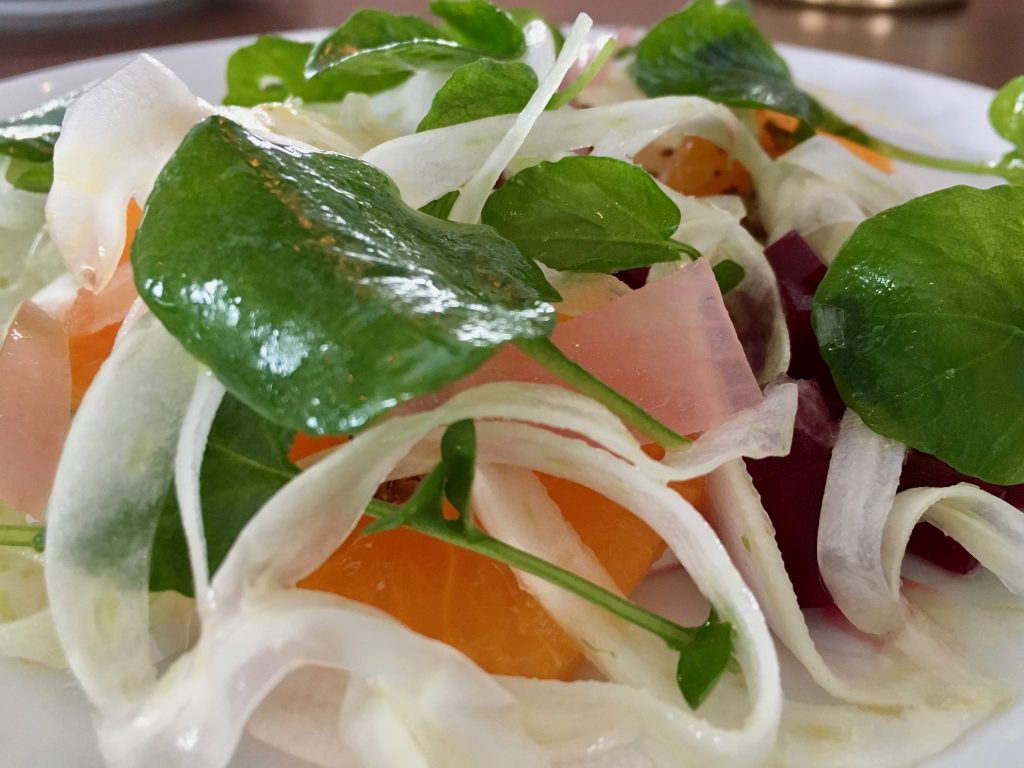 The folks at Manhatta were wonderful, seating us at a leather banquette where Deli could continue her nap instead of at from the window table they had reserved for us.
Unlike dinner, lunch can be a la carte during the week.  The three of us shared a bottle of Domaine du Pélican Pinot Noir blend, Trois Cépages, Arbois 2016 ($90) and while we perused the menu and nibbled the crackers and eggplant spread brought to the table.
For an app, we share the citrus salad ($19) with blood orange, orange and grapefruit slices, topped with labneh, chopped roasted beets and hazelnuts. A simple salad that piqued our tastebuds.
Our lobster salad with salt-baked celeriac, apples and creme fraiche ($42) was chockablock with large chunks of the succulent shellfish. We shared that and a French onion burger ($26) cooked to perfection (medium, as we asked) with Gruyère cheese, caramelized onions and bacon with two onions rings on top.
With Deli still sleeping, we indulged in a decadent chocolate tart topped with crème fraîche, caramel & yuzu ($10) that was so good we had to restrain ourselves from ordering a second slice.
Manhatta
Financial District
28 Liberty Street – 60th Floor
New York, NY 10005
(212) 230-5788