What incredible views and spectacular service at Danny Meyer's (Union Square Hospitality Group) newest restaurant Manhatta in the Financial District. The hospitality begins as you check your coat on the ground floor before ascended to the 60th floor and continues throughout.
Manhatta offers a 3-course prix fixe menu at $78 per person. Like Union Square Hospitality Group's other locations, this is a non-tipping restaurant, meaning gratuity is included. Dave, the friendly sommelier, came by and poured us each a glass of Pierre Gerbais champagne while we soaked in the amazing views even on a foggy night!
Be careful not to fill up on their wonderful crusty bread with a chew interior or the amuse bouche. Ours included tempura cauliflower and chunks of fried chicken with housemade hot sauce.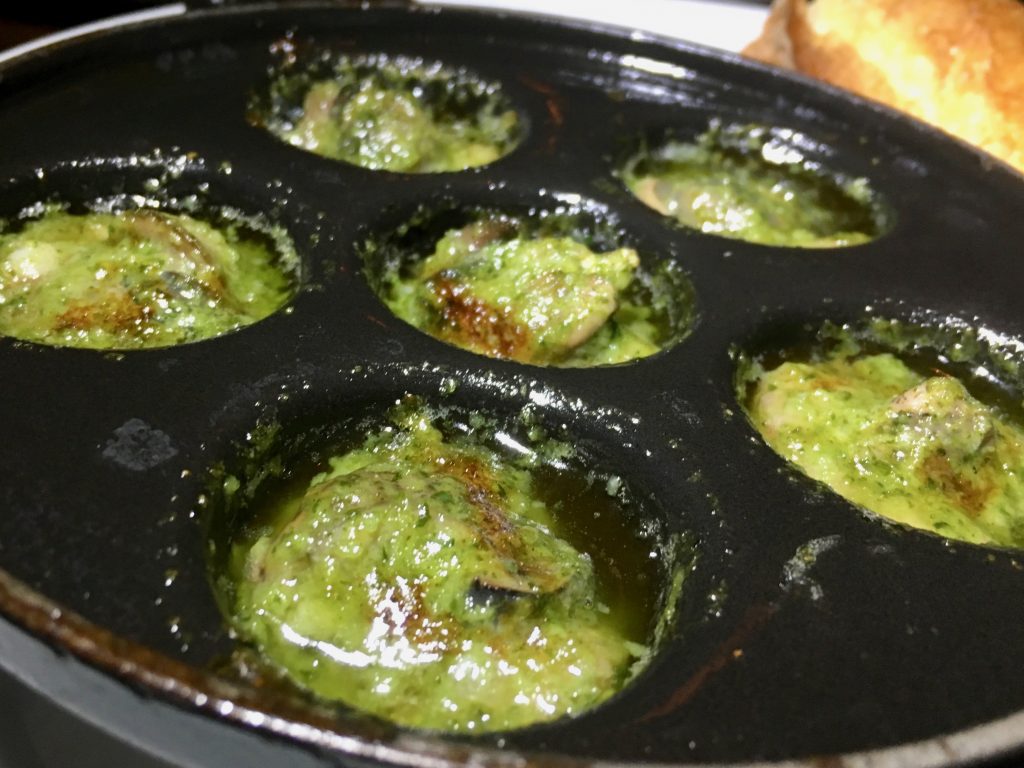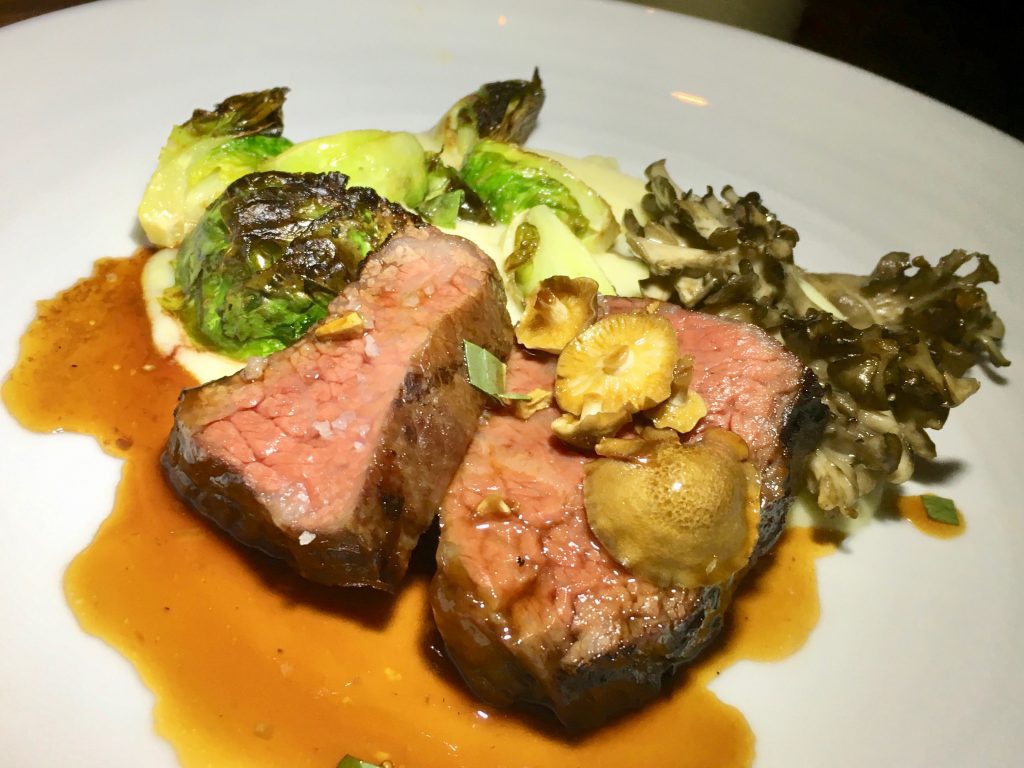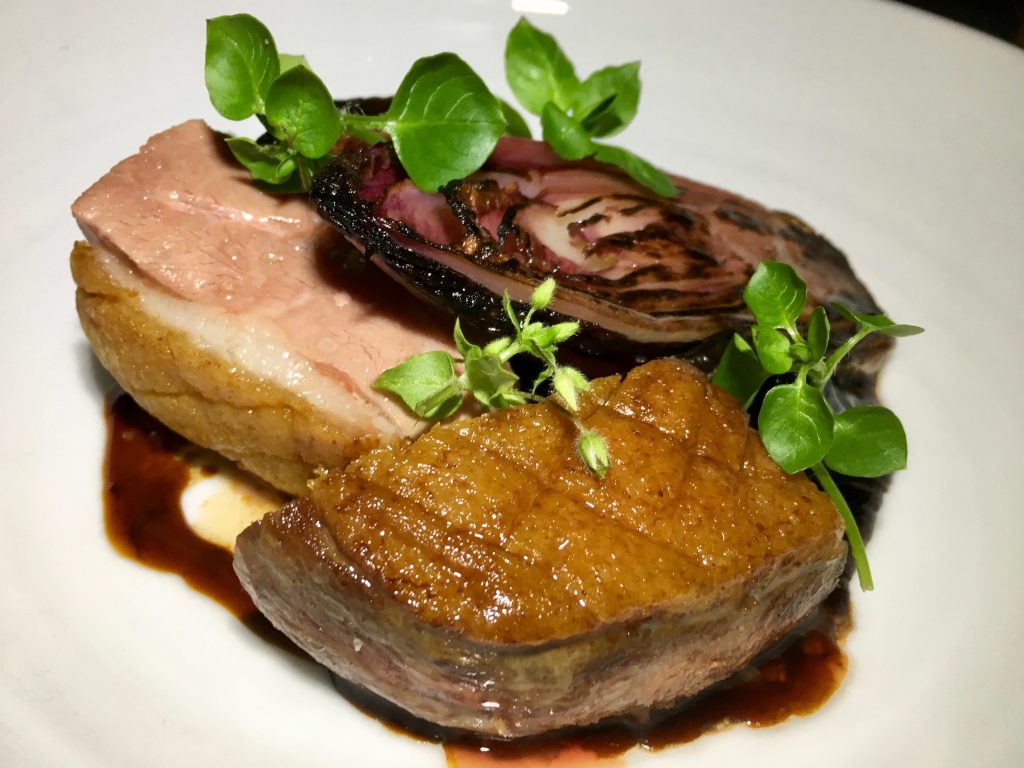 We shared the delicate lobster quenelle with poached trumpet mushrooms and chunks of lobster in a delicate sauce Américaine and the escargot, which instead of in shells, the snails came encase in slightly over-cooked pork sausage each swimming in a garlic-parsley butter.
We then shared the (oddly chewy!) Wagyu sirloin beef with cheesy layered potatoes (aligot), Brussels sprouts and mushrooms. The tender duck breast and confit boneless leg came with caramelized braised endive.
Although we were happily satiated, we did manage to share both the chocolate filled chocolate profiteroles with caramel miso ice cream and the hazelnut soufflé filled with a praline whiskey caramel sauce. We would have loved to sit, savor the view and sip espresso, but couldn't as the curtain was about to go up at the authentic version of Fiddler on the Roof a musical based on Sholem Aleichem's classic Yiddish stories, at the Museum of Jewish Heritage. The show is moving uptown to Stage 42. By the time you read this, tickets would have gone on sale. Although they offer Russian and English subtitles, I didn't have to look that often and I cried even more than I usually do!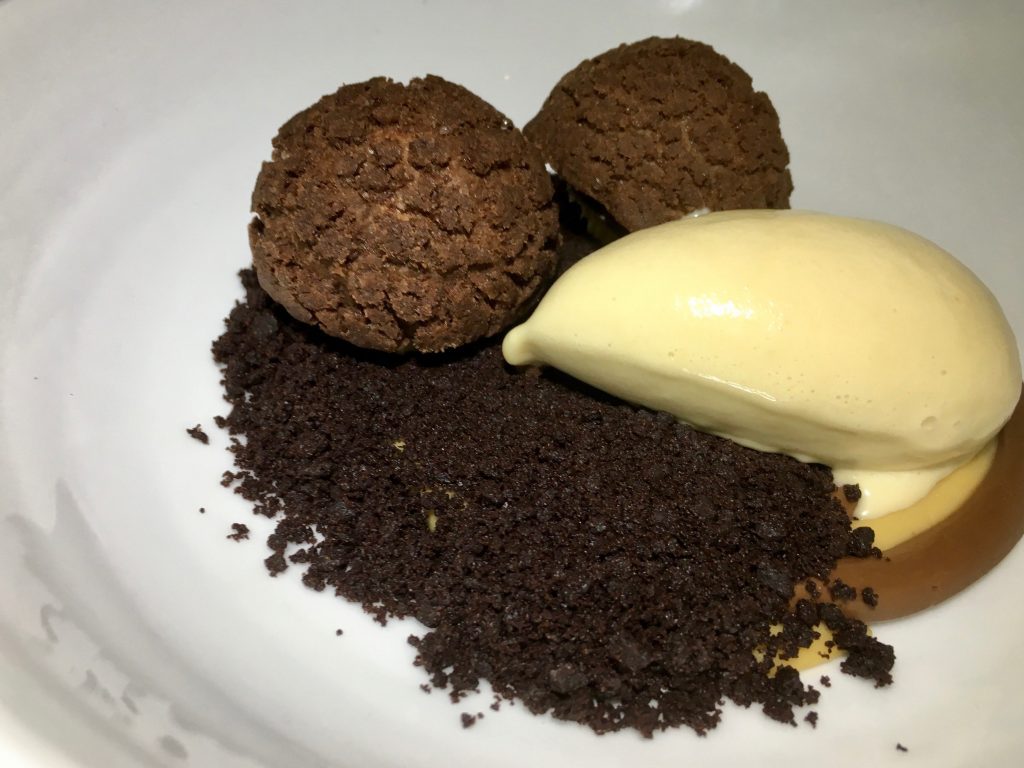 I'd recommend both the dining experience and the show, which will be moving uptown later this year. For more information on Fiddler on the Roof, click here.
Manhatta
Financial District
28 Liberty Street – 60th Floor
New York, NY 10005
(212) 230-5788