On our way to a walking tour of Harlem, we stopped at Red Rooster for lunch. To start, we tried to order a bottle of bubbly rosè. I say tried as there was a mix up with the servers electronic ordering system. More than half an hour later the waitress found, opened and poured the bubbly into our glasses. Sadly after all that waiting, the rosè was at room temperature.
We switched to a Sancerre ($75) that finally arrived after our food, not giving us enough time to be able to enjoy and finish the bottle before running off to our tour.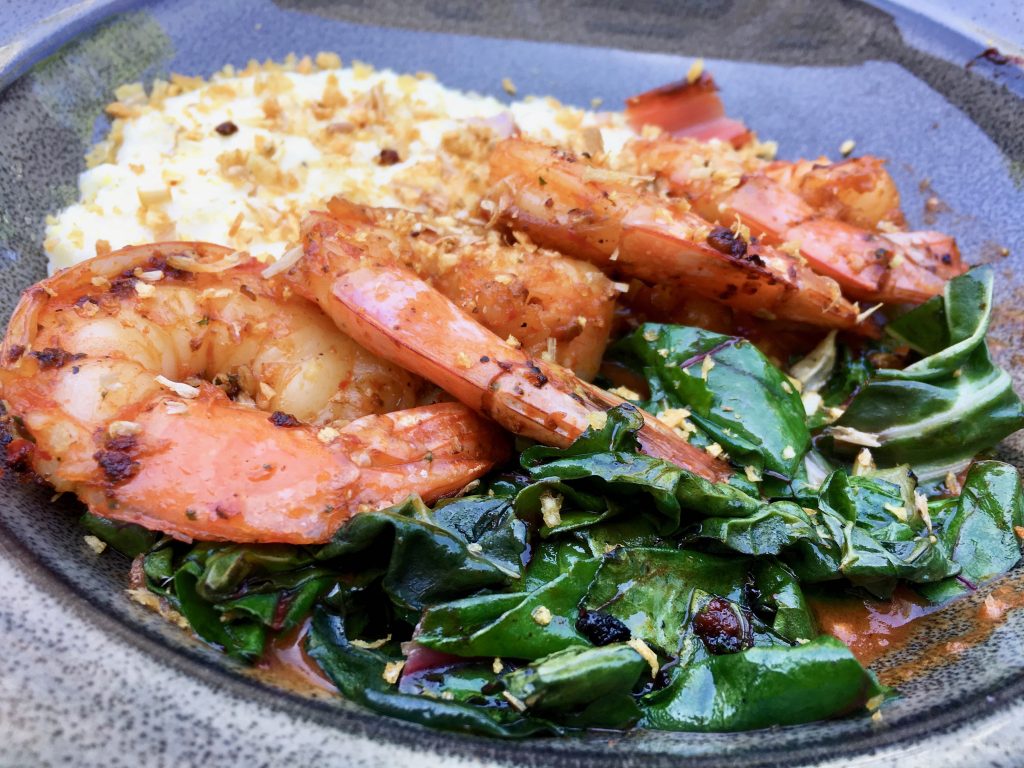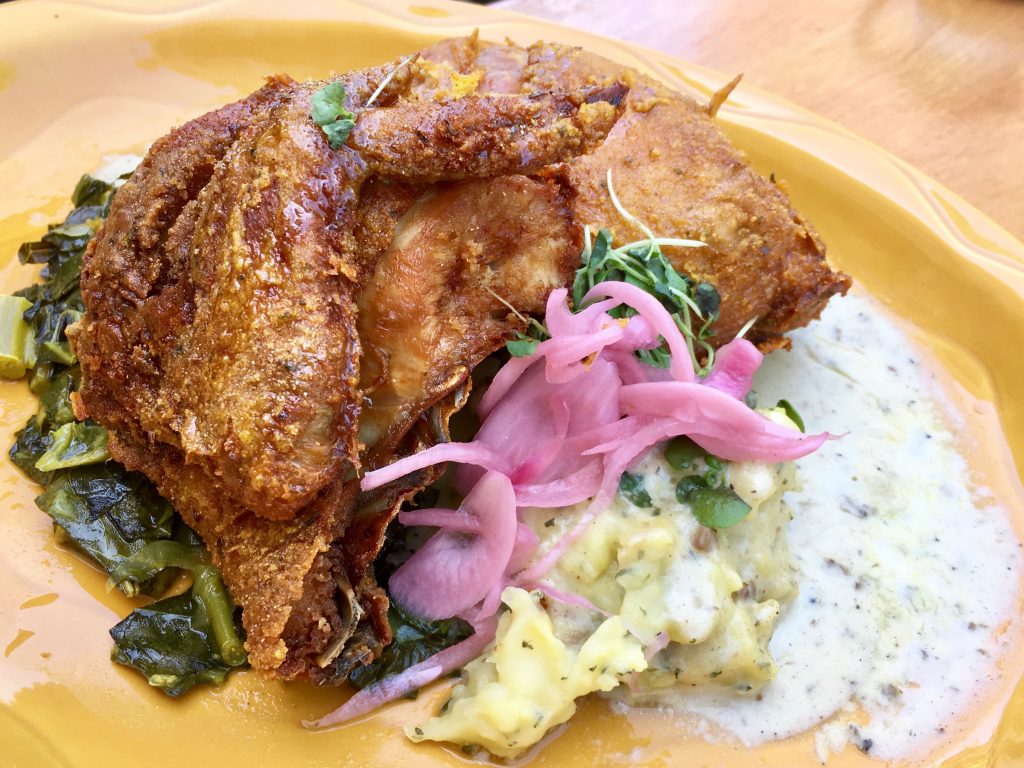 Foodwise, we shared the shrimp with grits ($23) that was menu-described as a gumbo stew with okra and grits. Although our four jumbo shrimp did come with stone-ground grits, the accompaniment was braised (quite tasty) Swiss chard. The "Hot Honey Yardbird" ($25) was missing the menu-promised braised succotash and instead served braised collard greens and pickled red onions.
I would not recommend our Harlem walking tour (hence, no info included) nor would I recommend a special trip to Red Rooster even tho I do adore Marcus Samuelsson. So sorry, Marcus.
Red Rooster
Harlem
310 Lenox Avenue (between 125th and 126th)
New York, NY 10027
(212) 792-9001