When meeting a friend to see the fun musical Waitress, I returned to Hakkasan for a light lunch before the matinee curtain.
When we saw the productuion, the show starred Shoshana Bean and understudy, Tyrone Davis, Jr (who I had seen in Invisible Thread at 2nd Stage). I also recognized Erich Bergen who I know as Blake Morgan in Madame Secretary.  Who knew he could sing?  Fun afternoon of theatre! For a complete review, click here.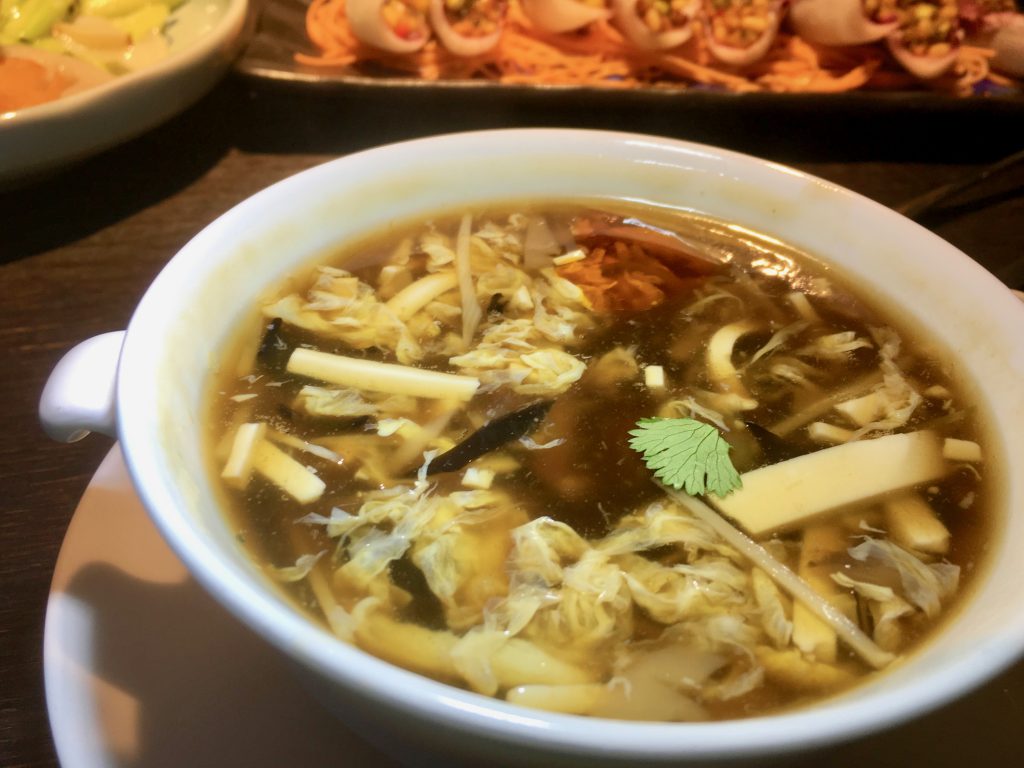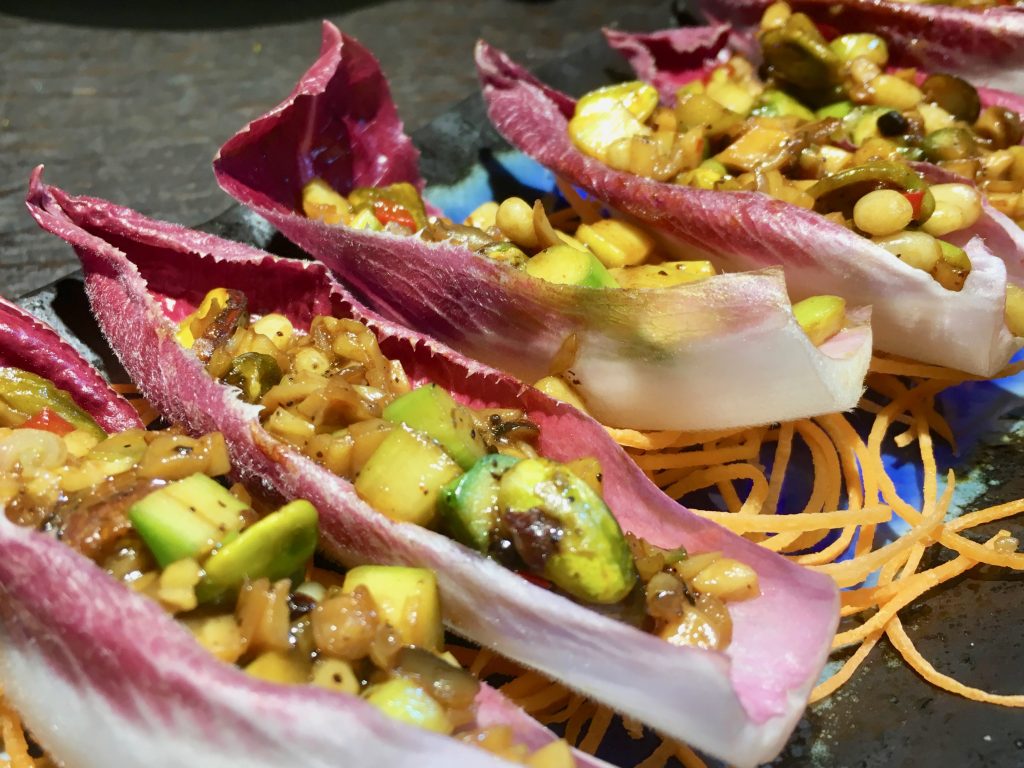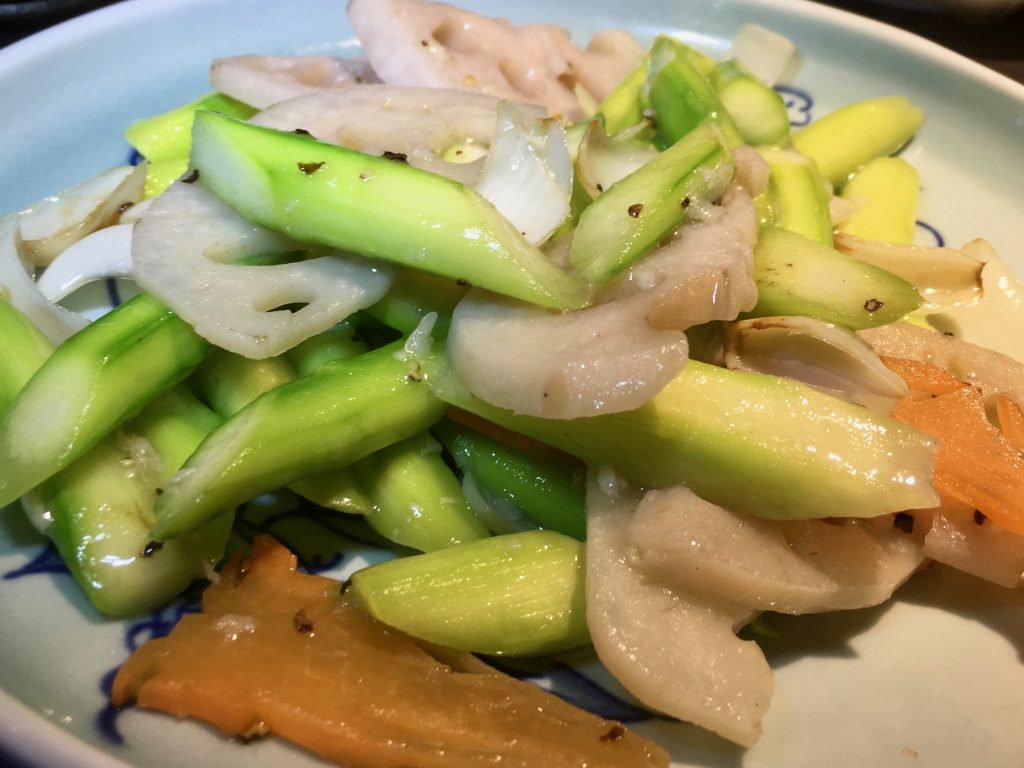 The restaurant is huge but cozy as it's a maze of tables divided with open screens.  The service was as spotty as it was my first visit about six years ago. I'm not sure if it's because the staff doesn't easily see you. Whatever, it was annoying to chase down our food and get everything at once and then after eating trying to find the service staff to get our bill.  At least the food was good, although pricey.
We shared their hot and sour soup ($12, available as regular and vegetarian). A decent version although not as spicy as I'd prefer.  Their lotus root, asparagus and lily bulb stir-fry ($19) was quite bland, although typical Cantonese. I preferred the chopped stir-fried mushrooms with pistachios and pine nuts in radicchio cups ($16).
Worth a visit if you're not in a rush.
Hakkasan New York
Theatre District (between 8th and 9th)
311 West 43rd Street
New York, NY 10036
(212) 776-1818