My last visit to Cosme was close to perfection. Could still be as good? The folks who put together the "World's 50 Best" think so. Cosme came in 23rd, the highest U.S ranking on this controversial list. The prices are a bit steeper than my last visit.
Mexican-born Daniela Soto-Innes, the chef, who won a James Beard Rising Star Award in 2016 at age 25, was just named the world's best female chef at the ripe old age of 28.
Lucky me, some friends took me for my birthday. I started with the Scoville sour, made with a choice of three heat levels of infused tequilas. This margarita-like drink was good, but not spicy at all. Quite odd, as I had chosen the habañero tequila. Along with our drinks, we nibbled their three large blue tostadas with the herbed fresh guac ($19).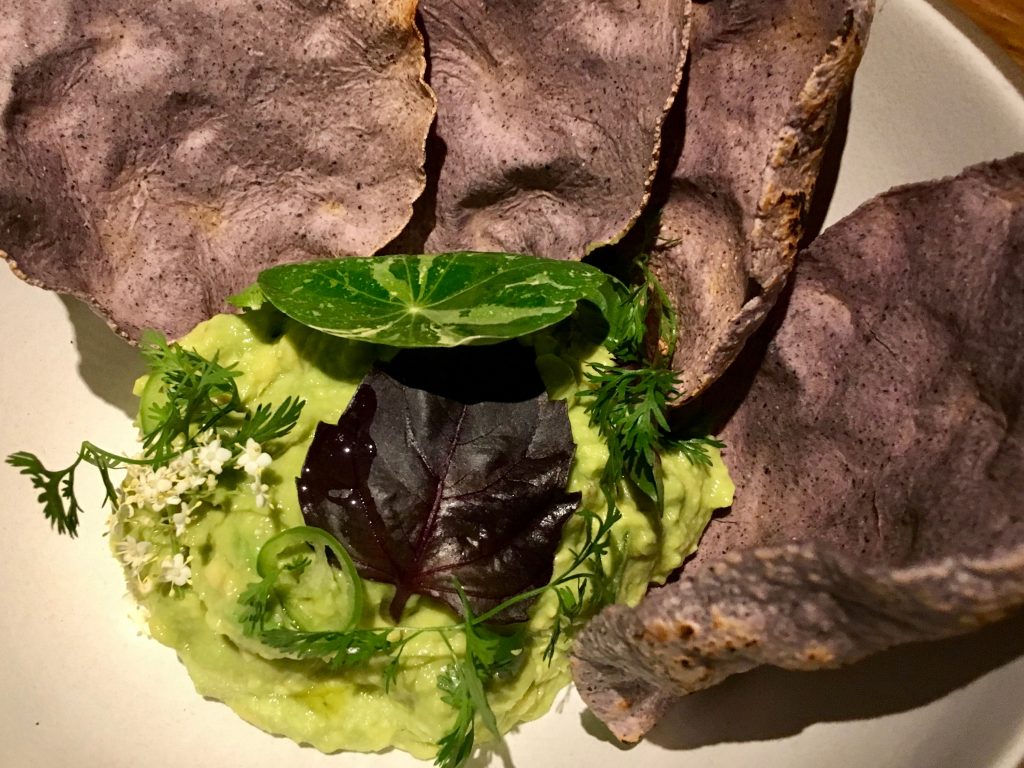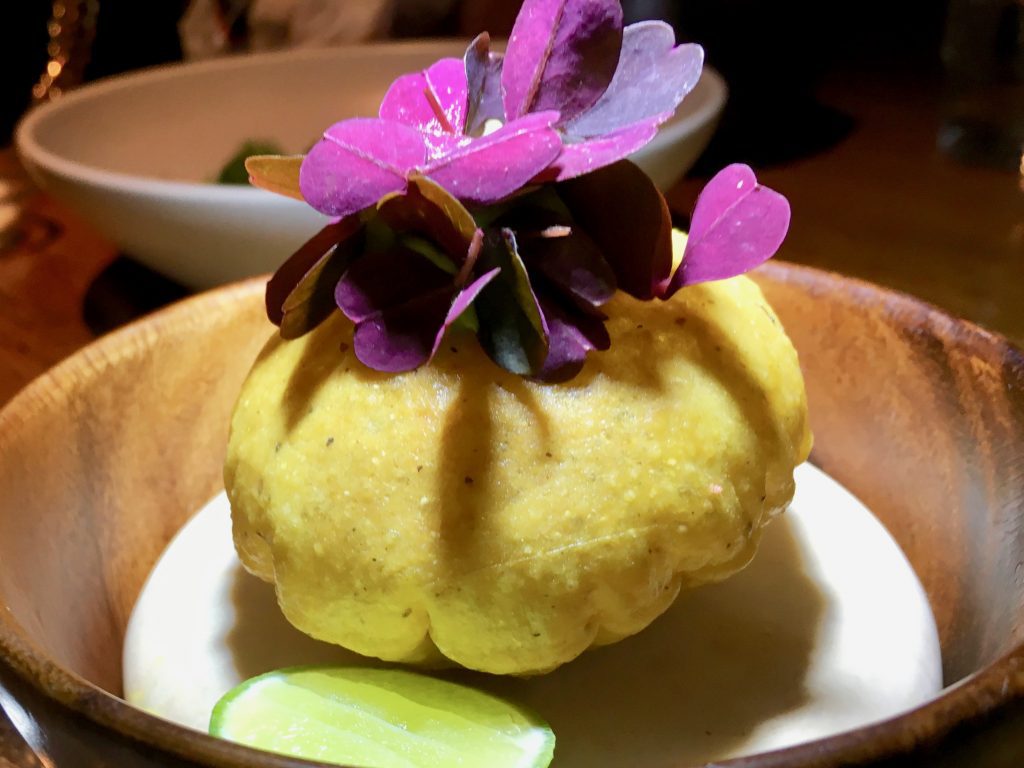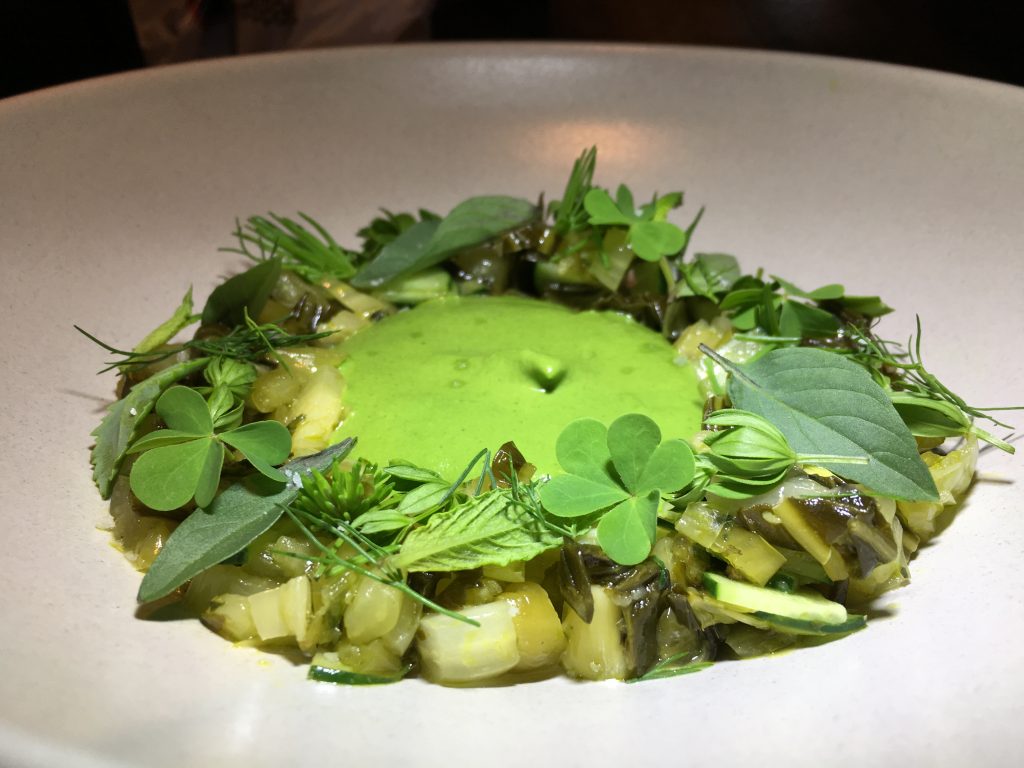 Each dish is eclectic and elegantly plated.  When our small tapas-size portions of crab and bok choy dishes arrived at the table at the same time, I thought there was a dip of some sort under the crisp round crab item. We all laughed — as what I thought was something to eat was only a rock for the ($32)  crisp crust filled with crabmeat and avocado puree to sit upon.  Also full of flavor was the bok choy ($28) with green mole, a few fennel fronds and serrano tortillas but mighty tiny.
We shared the ridiculously priced but quite good duck carnitas ($98). That included cured duck breast that's marinated with spices and slow cooked in its own juices for nine hours with onions, large watermelon radish slices all topped with fresh cilantro. This was the only dish truly enough for us to share.
Cosme offers a special tres leche dessert only for a celebration. We all loved both that and the amazing  Mexican chocolate dessert as each of these were surprisingly not sweet.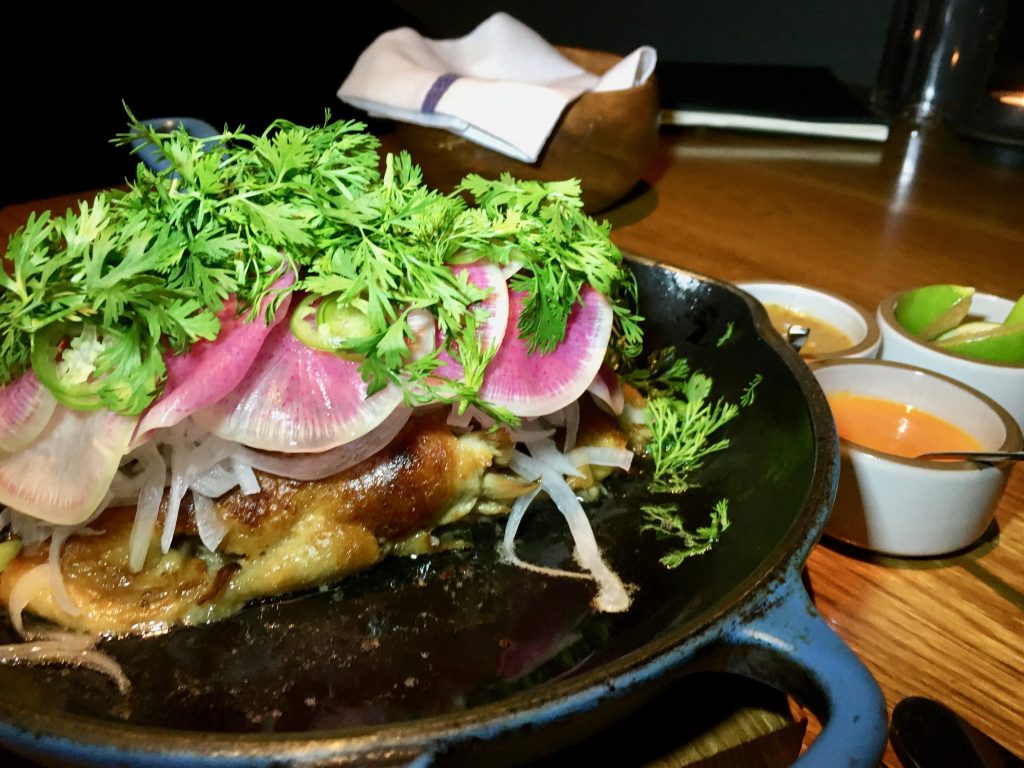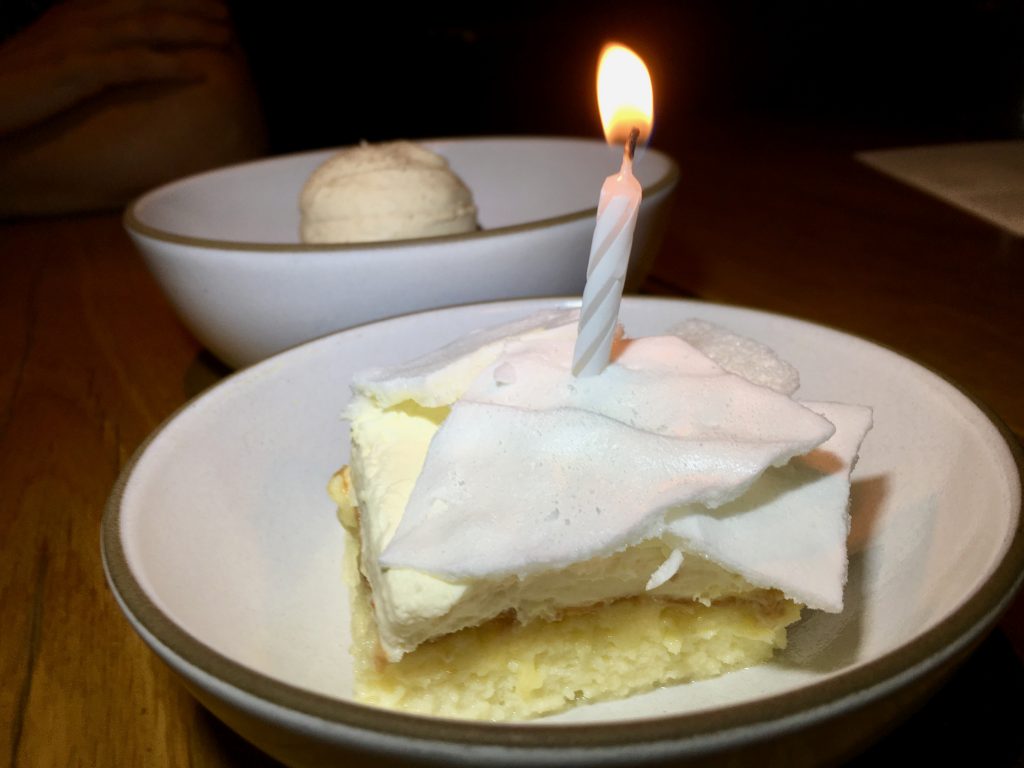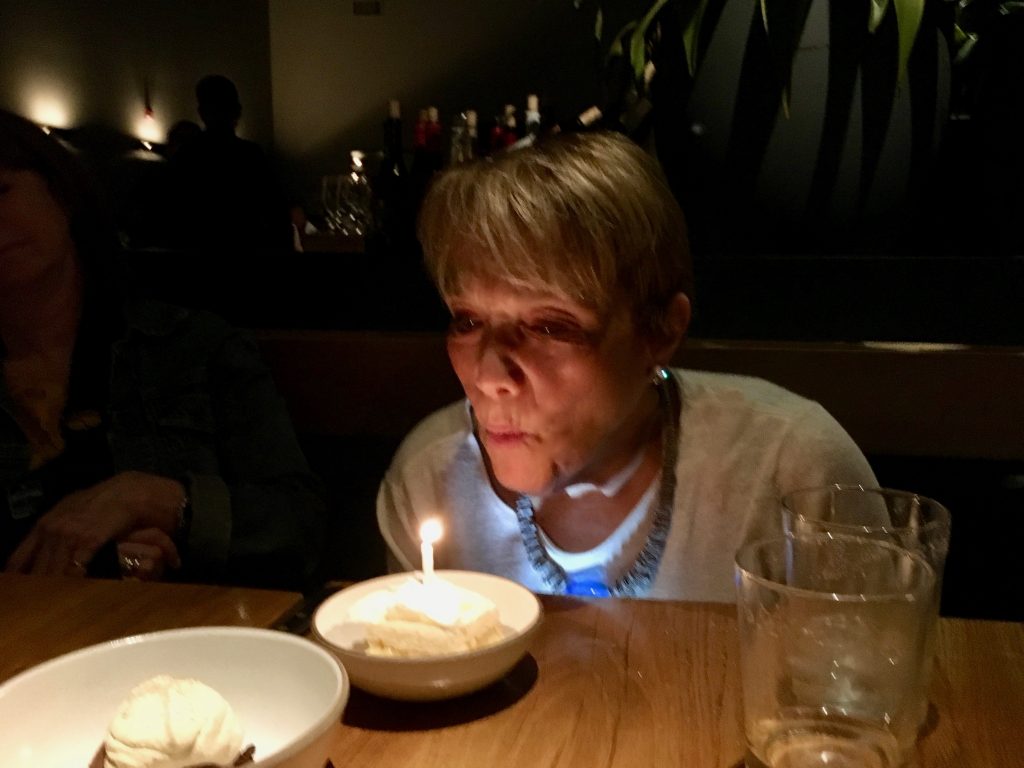 Cosme
Gramercy/Flatiron
35 E 21st Street
New York, NY 10010
(212) 913-9659