Always love the antipasto bars at the Fireman Hospitality restaurants. If you haven't been to their places including Trattoria del Arte, Bond 45 and Cafe Fiorello, I suggest doing so. I returned one night before heading to Lincoln Center Theatre to see Rolling Stone, not a play I'd recommend. For a complete review, click here.
We ordered the five antipasto selections for $25.75 that included the fried cauliflower Milanese (my favorite!), Sicilian eggplant caponata, fava beans with fava beans & ricotta, asparagus and roasted mushrooms with garlic and herbs.
We also shared the jumbo lump crab & avocado salad with fresh fennel and orange supremes ($30.50). Refreshingly good.
As de rigueur at Fireman Hospitality restaurants, a manager walked by with freshly baked cookies, coconut this time.  I always take one, as samples have no calories, right?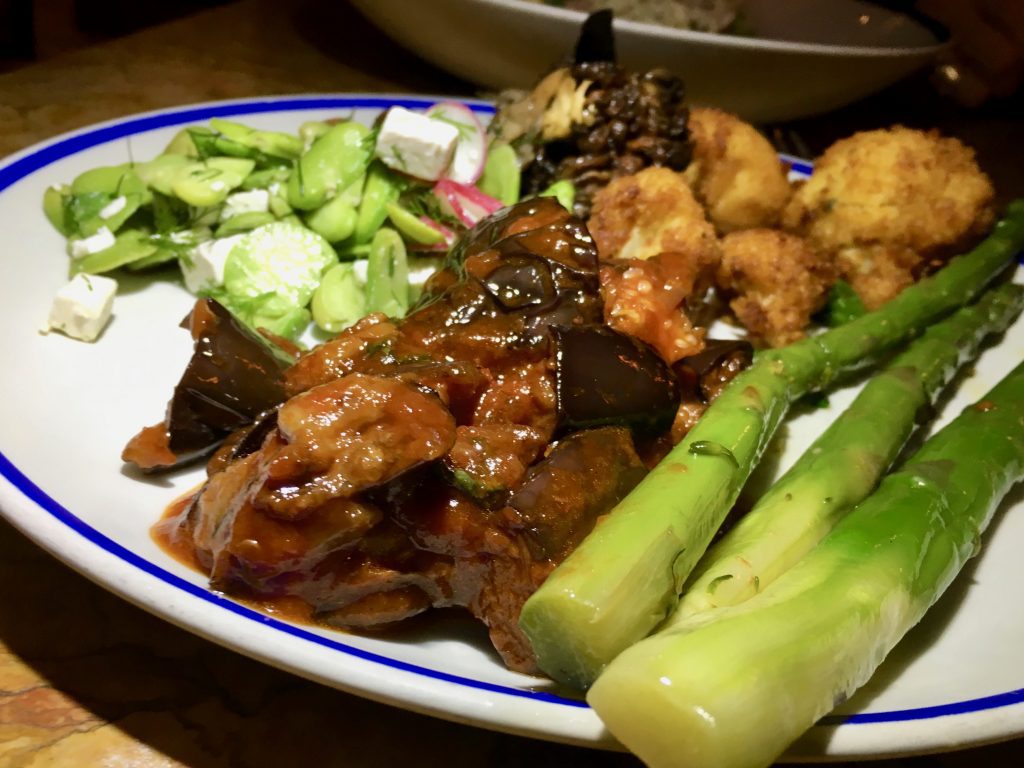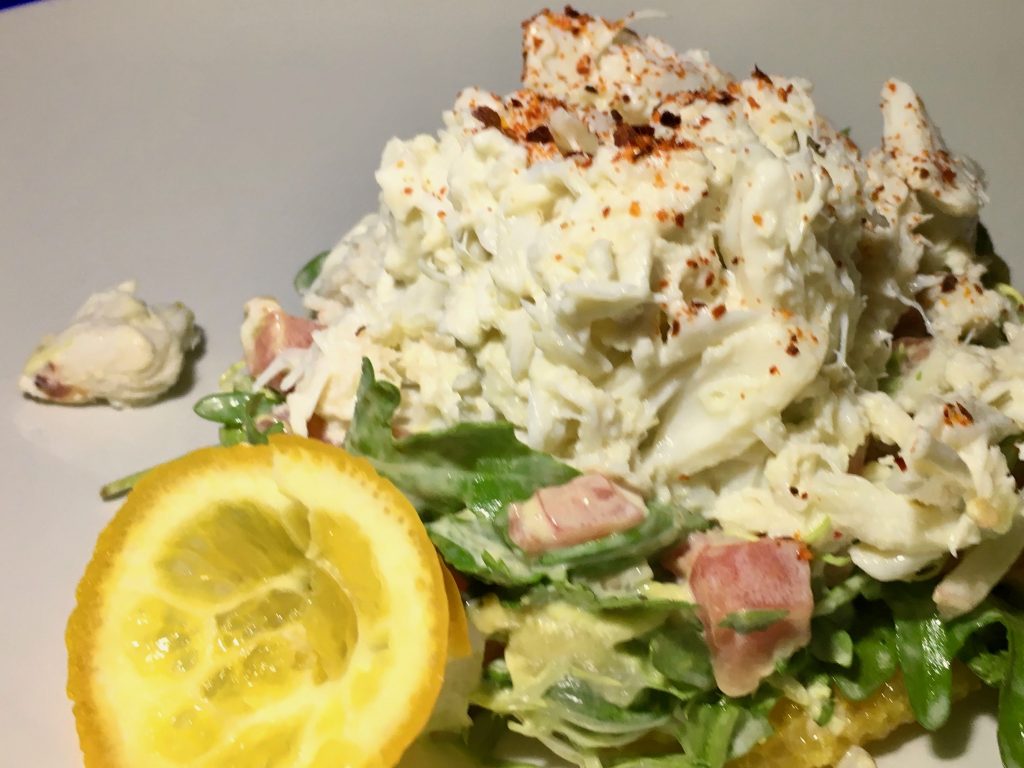 Cafe Fiorello is a good place to grab a bite before heading to Lincoln Center being sure to make a reservation. Rolling Stone, though, is not a play I'd recommend.
Cafe Fiorello
Lincoln Square
1900 Broadway
New York, NY 10023
(212) 595-5330